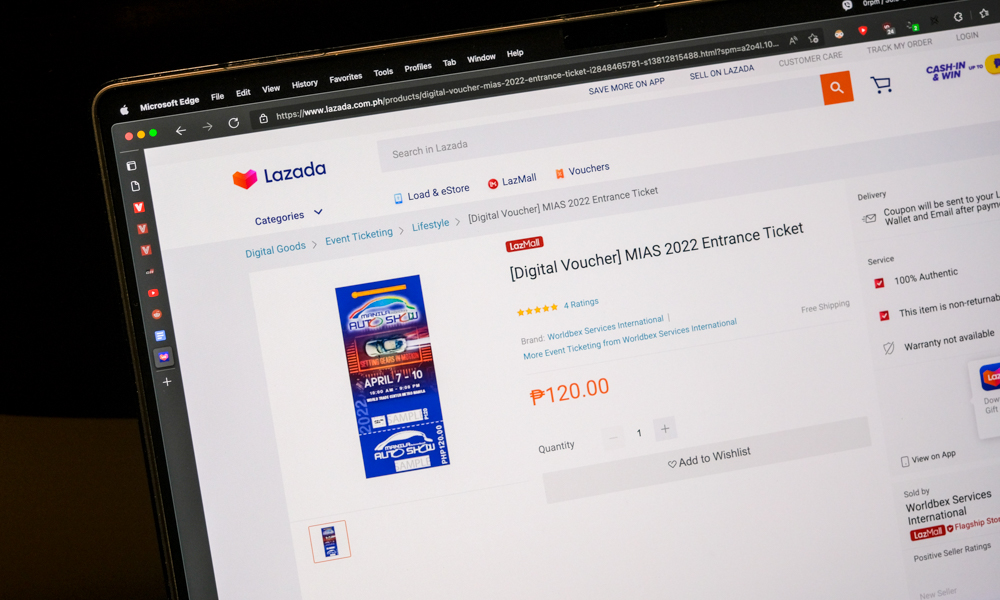 The 2022 Manila International Auto Show is finally here. Before you go in and witness the countless car launches, displays and events that will take place at the World Trade Center in Pasay City, you obviously have to buy a ticket to enter.
In previous years (before the pandemic, of course), getting one was as simple as walking up to the ticket booth and paying up. You can still do that today, but to help ensure that everyone stays safe (and also to minimize physical contact between people), MIAS has partnered up with Lazada to be its official e-commerce partner. Those who want to visit can buy their tickets through Lazada in just a few taps of the finger for just P120.
All you have to do is head to this link, add the ticket (or tickets) to the cart, then check out. Your digital ticket will be sent to your Lazada Wallet or e-mail after your purchase. After that, you should be good to go by just presenting the digital ticket at the venue. It will be valid for one day only.
So, see you on April 7 to 10 from 10:00am to 9:00pm. Have fun!