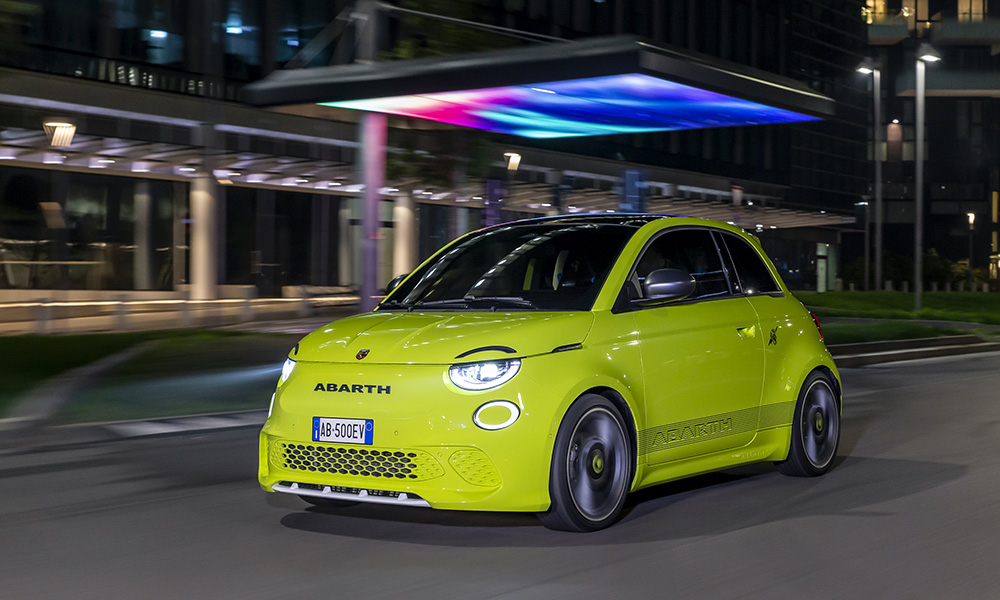 The name Abarth is synonymous with fun-filled little cars from Italy. Dating back to 1949, the brand is famous for its racing heritage and for being to Fiat what AMG is to Mercedes or M to BMW.
Having enjoyed solid sales success with their petrol-powered creations in recent years, the Italians are now joining the rest of the world on the electric highway to the future—and they're doing it with the cutest, angry little car you've ever seen. Meet the Abarth 500e, the hot-hatch EV with an attitude.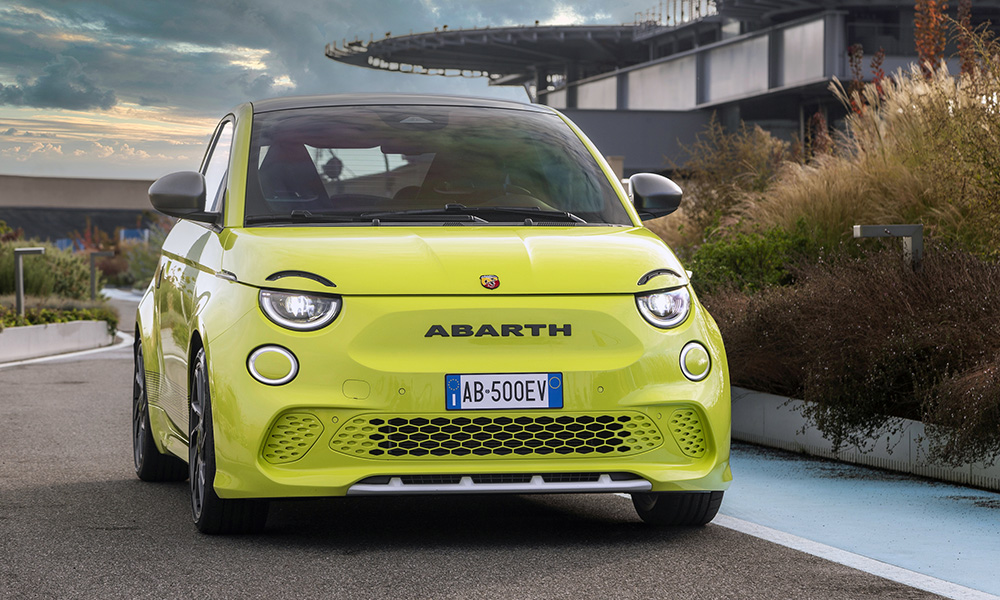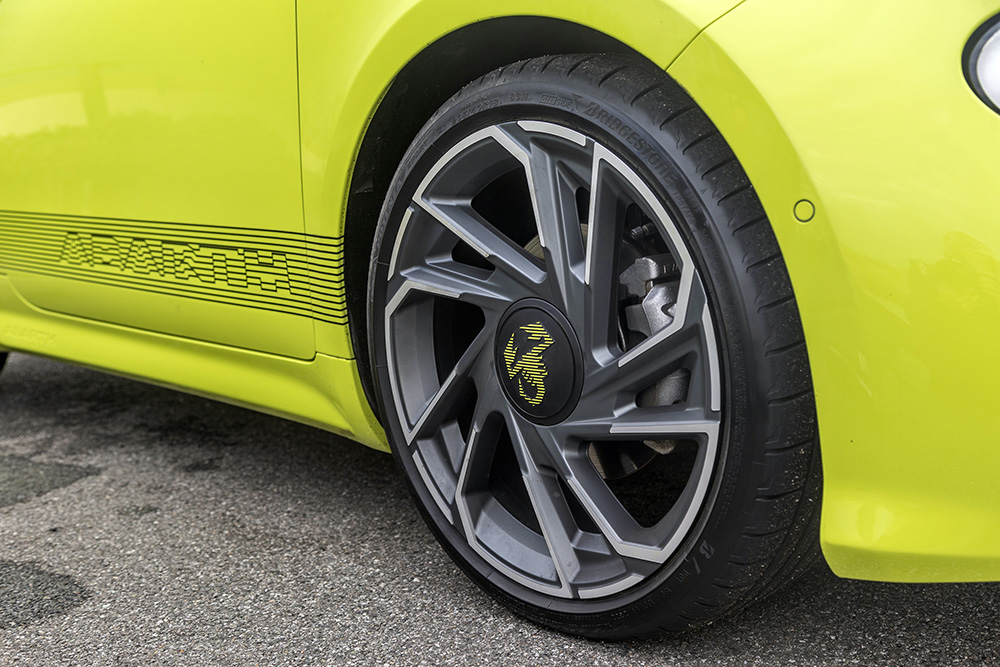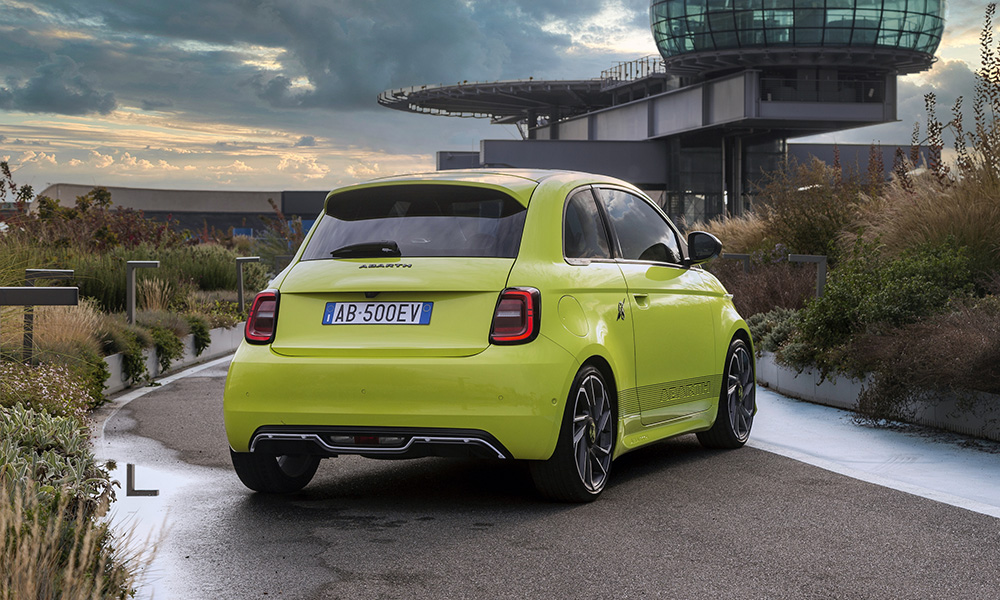 Let's start with the styling. Specifically, that front—just look at it! The newly fitted eyelids give the 500e a proper grumpy facial expression. As if it wants to say, "Really? We're doing this again now?" while you mash the pedal into the floor.
A new front bumper, lateral skirts, and a rear diffuser add to the aggressive styling, and the dedicated alloy wheels are prominently featuring the brand's updated logo. The scorpion, a logo based on company founder Carlo Abarth's astrological sign, has been electrified to signal the start of a new era of Abarths, and it looks like these cars will still be rather quick.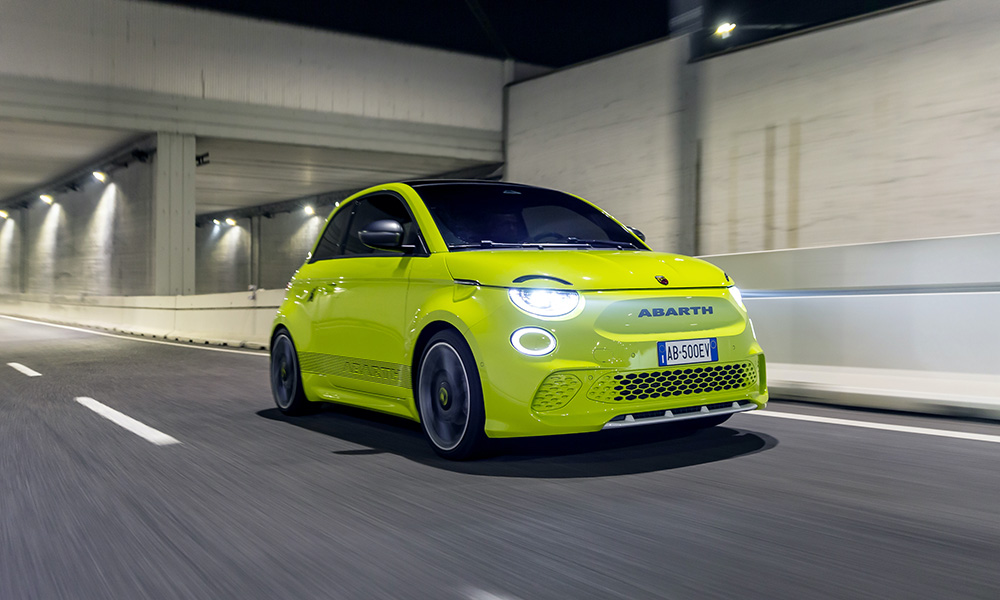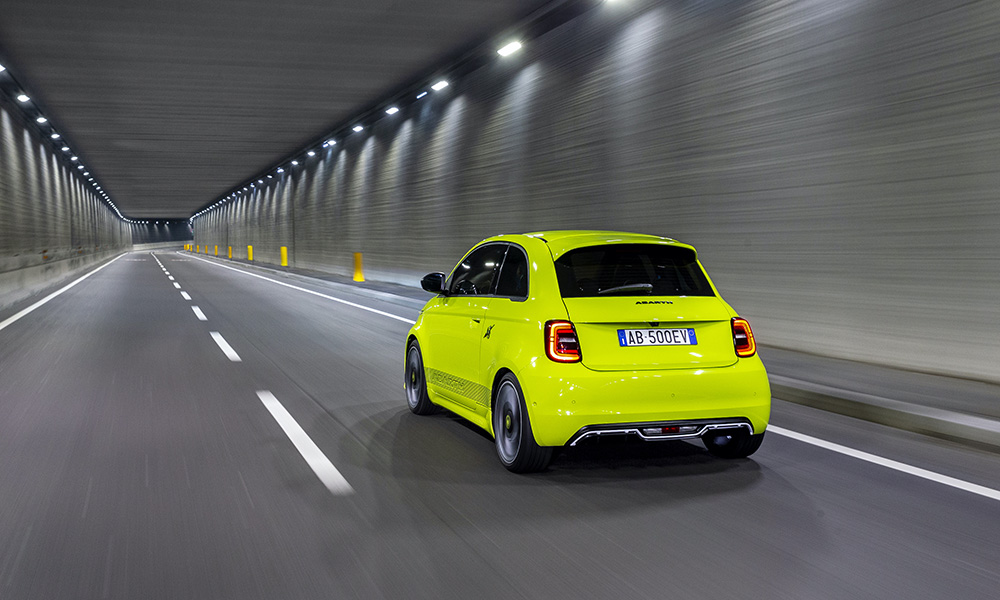 Fitted with a 42kWh battery connected to a single motor, the 500e produces 155hp and 235Nm, and can sprint from zero to 100km/h in seven seconds.
In a strange example of dissing your own products, Abarth is even pointing out that the electric 500 is significantly quicker in certain speed ranges than its 695 petrol model.
If you find a sufficiently fast charger, then it can also 'refuel' almost as fast as a gas burner. Five minutes is all it takes to add 40km of range on an 85kW fast charger. Keep charging at this speed and 80% of range can be added in just 35 minutes.
Once charged and back on the road, the driver can choose from three different driving modes: Turismo, Scorpion Street, and Scorpion Track. Turismo is the Italian version of an Eco mode, and dials down the power for increased range and smoother driving. In Scorpion Street, you'll get the full power and maximum regenerative braking. And Scorpion Track throws everything but the kitchen sink at the driver for all-out fun.
The 500e is also using a one-pedal driving feature that EV owners will be well used to. While it does have disc brakes all around, they will likely not see much use due to the regenerative braking feature that allows you to accelerate and decelerate with just one pedal.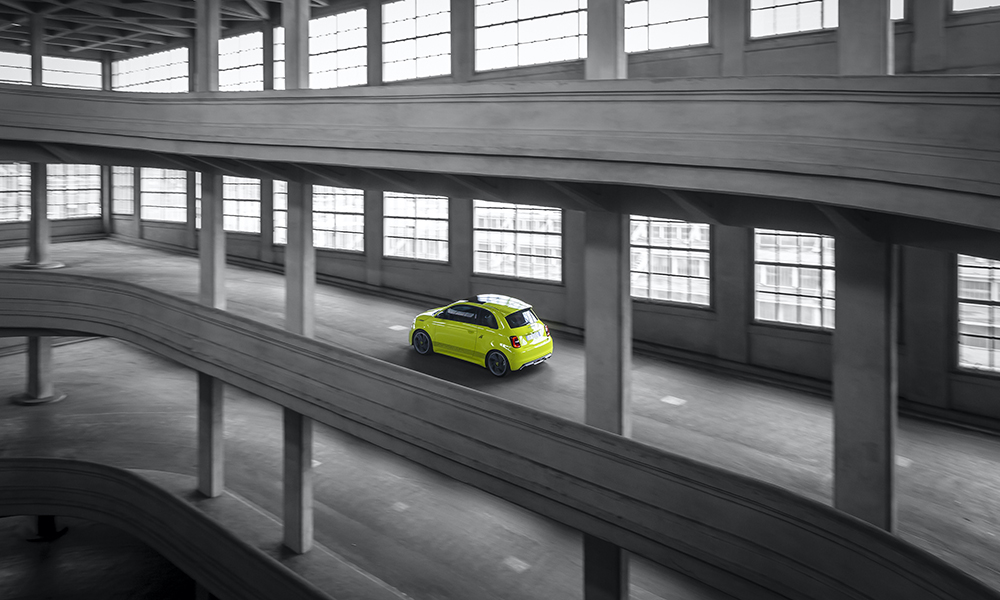 A big part of Abarths has always been the sound these little fun boxes make when they whiz around town or race up a mountain pass. The company clearly knows this, and has decided to fit its first electrified hot hatch with an artificial sound module that promises to emulate the engine sounds that the brand is famous for.
A number of other sounds have also been added to make the car unique among electric rivals, and the Scorpionissima launch edition, limited to just 1,949 cars, also stands out by being painted in either Poison Blue or Acid Green. Safe to say that if you're after an understated electric runabout, this machine isn't for you.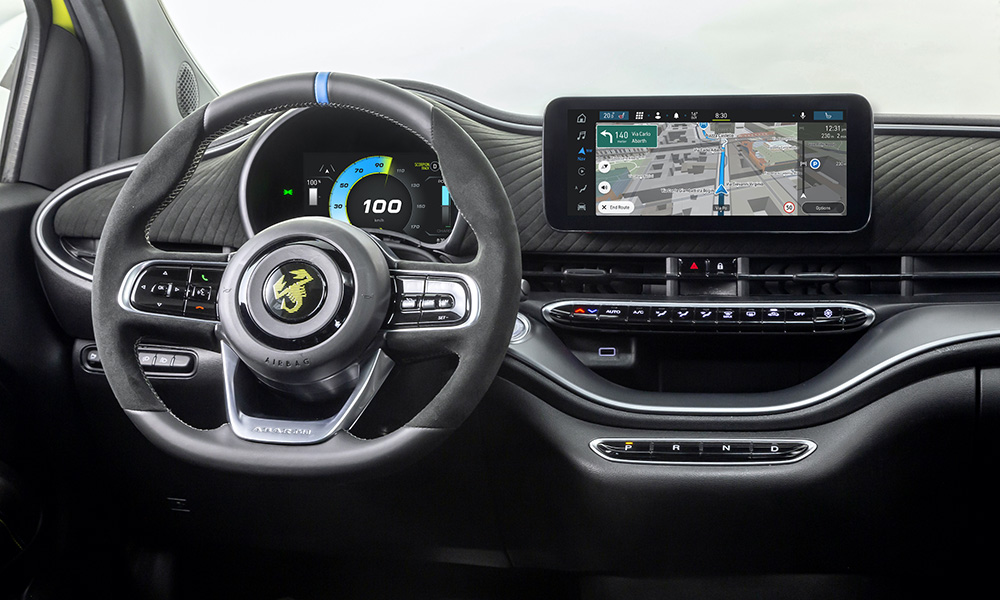 The sporty theme is continued on the inside, where a racing-style steering wheel awaits the lucky pilot, who by the way won't be distracted by a myriad of huge screens. The latest scorpion from Italy mercifully only has a 10.25-inch touchscreen next to the seven-inch digital instrument cluster.
It does come with a whole bunch of other features and functions, though. There's wireless charging for your phone, automatic climate control, an HD rear camera, and even a 360° drone view function that should help to keep this angry little car dent-free. Things like autonomous emergency braking, lane-keep assist, and drowsy driver detection are also onboard.
If you're now ready to rush out to the nearest showroom to put down a deposit, then wait: Together with its first-ever EV, Abarth has also announced changes to the way the cars are being sold. A new online buying experience will be launched in a few weeks' time, where Abarth community members will have first dibs on the juiced-up 500. No word yet on the pricing or if and when it will become available on our shores, but we sure hope that it will make it here at some point.