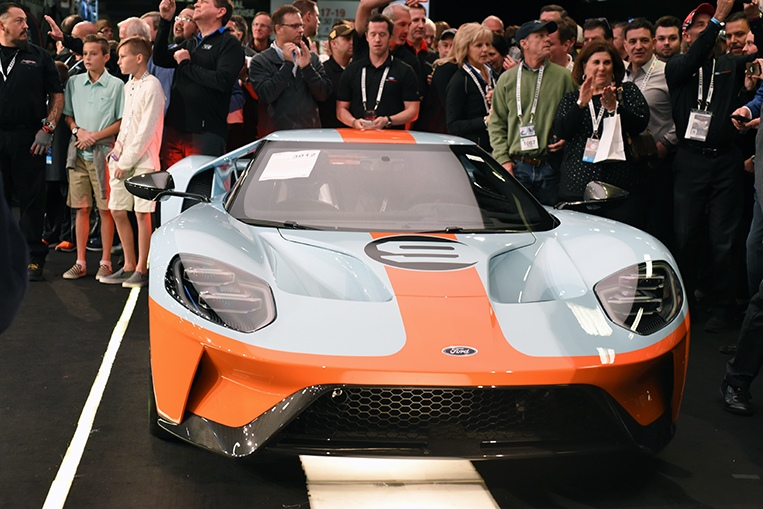 Want to see really car-crazy human beings? Go to a high-profile car auction event and witness wealthy petrolheads part with insane amounts of money just to get their hands on some extremely rare and exclusive metal. At the just-finished 48th Barrett-Jackson Collector Car Auction held in Scottsdale, Arizona, in the United States, a lot of loaded car enthusiasts happily wrote huge checks just to bring home their dream cars—including the first-ever production unit of the 2020 Toyota Supra (which sold for $2,100,000).
But the new-generation Supra was far from being the only desirable automobile at the event. In fact, one car fetched an even higher amount: A 2019 Ford GT Heritage Edition in Gulf Oil colors was purchased for $2,500,000. According to Ford, the money will benefit United Way for Southeastern Michigan, an organization whose goal is "to mobilize the caring power of Detroit and Southeastern Michigan to improve communities and individual lives in measurable and lasting ways."
Yes, many classic and special cars are offered for sale at auction events in support of charities. Which is a good way of alleviating the guilt that bidders might feel over the acquisition of stupendously priced automobiles. Here are some of the most noteworthy cars that were auctioned and sold at Barrett-Jackson this past weekend (as shared by the organizer on its Facebook page).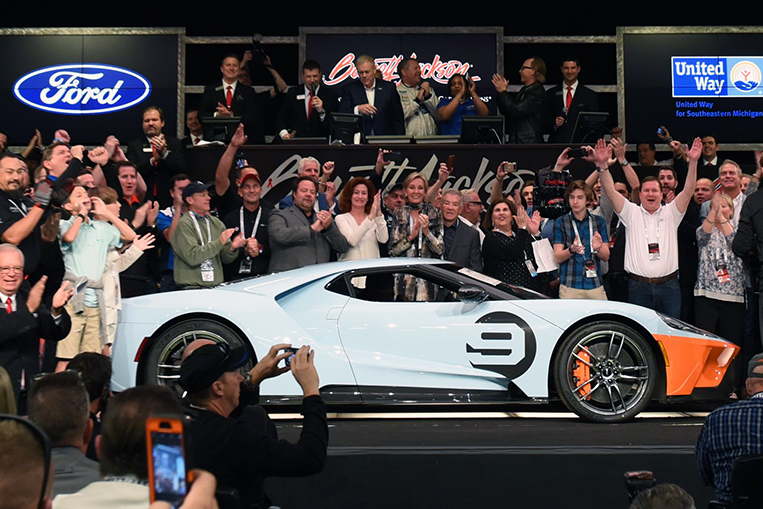 1. 2019 Ford GT Heritage Edition. Hammer price: $2,500,000 (P131.7 million)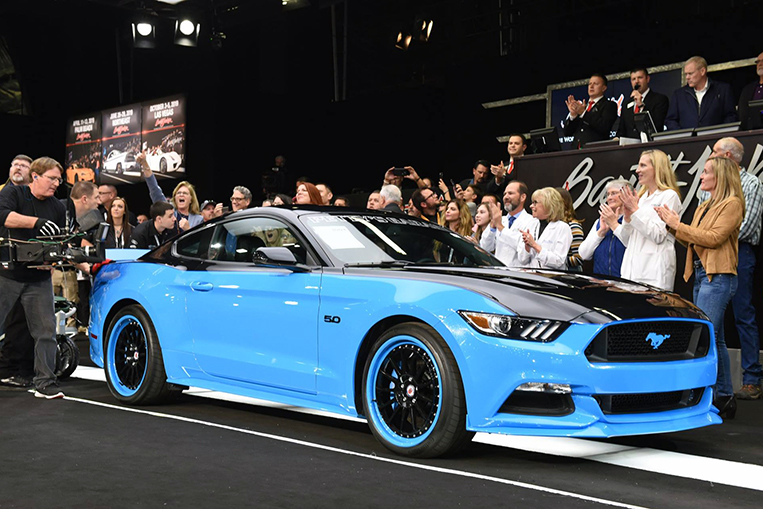 2. 2015 Ford Mustang GT by Petty's Garage. Hammer price: $100,000 (P5.3 million)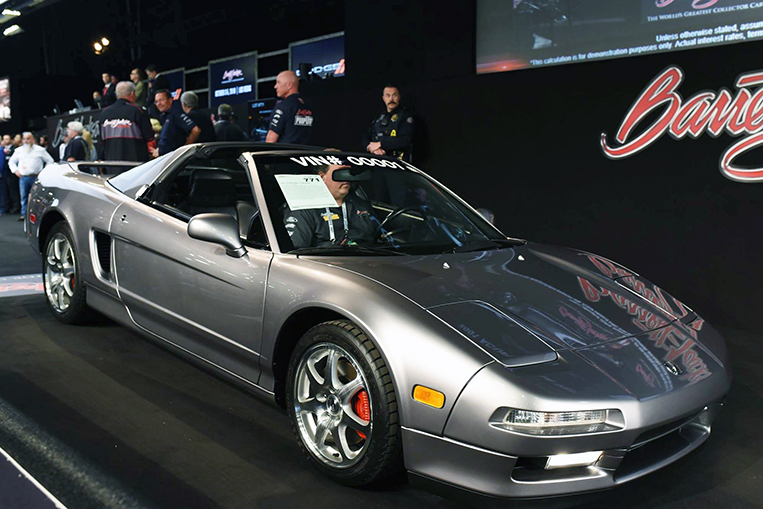 3. 2001 Acura NSX-T VIN 001. Hammer price: $90,000 (P4.7 million)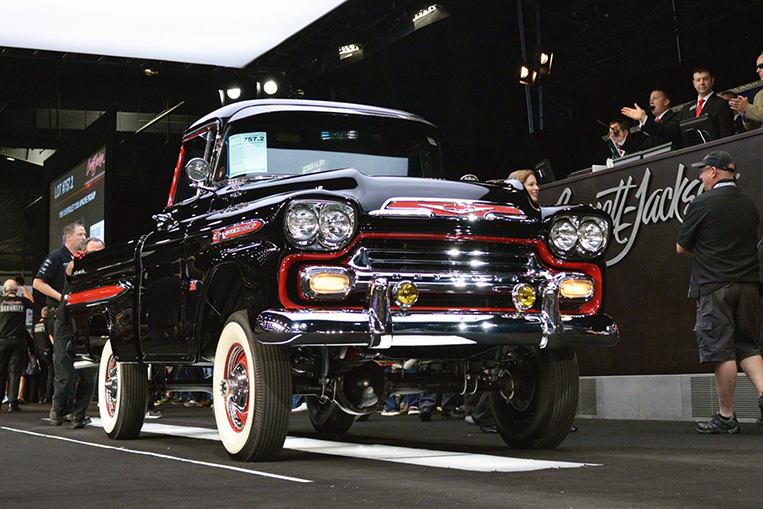 4. 1959 Chevrolet Apache Fleetside 4×4. Hammer price: $126,500 (P6.7 million)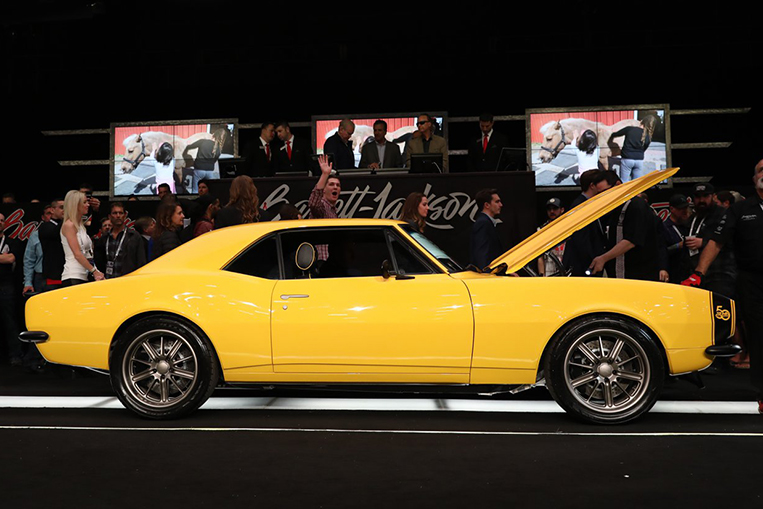 5. 1967 Chevrolet Camaro. Hammer price: $165,000 (P8.7 million)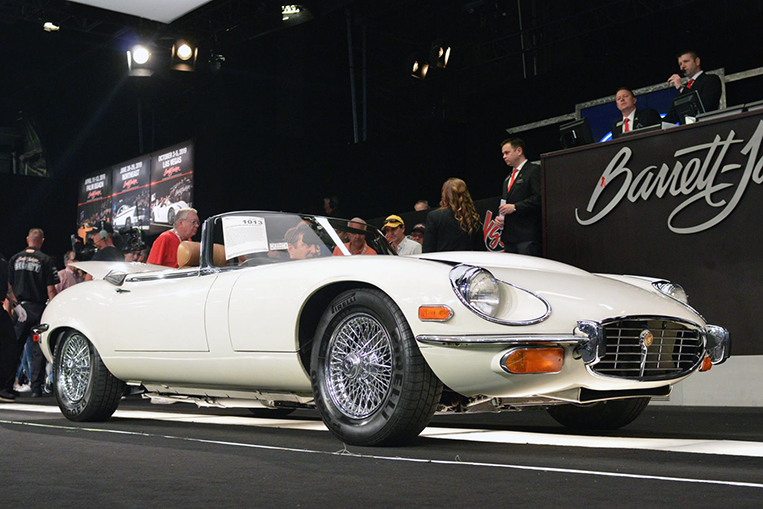 6. 1973 Jaguar XKE Series III Roadster. Hammer price: $110,000 (P5.8 million)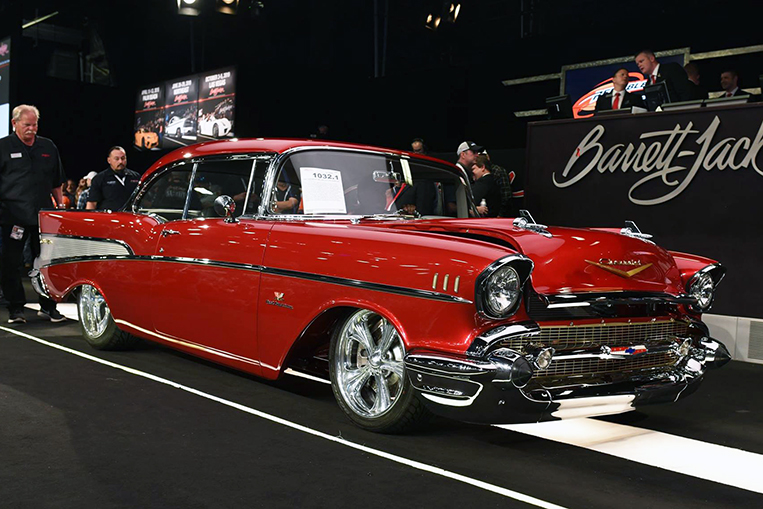 7. 1957 Chevrolet Bel Air. Hammer price: $143,000 (P7.5 million)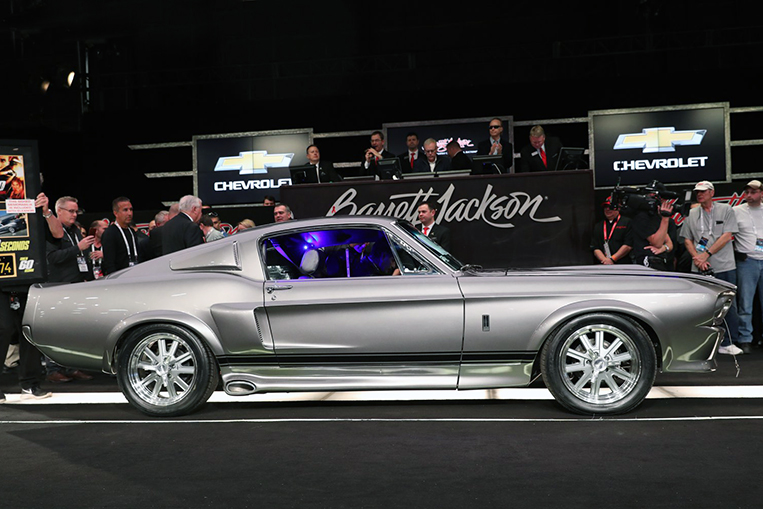 8. 1967 Ford Mustang Eleanor Pepper Gray Metallic. Hammer price: $161,700 (P8.5 million)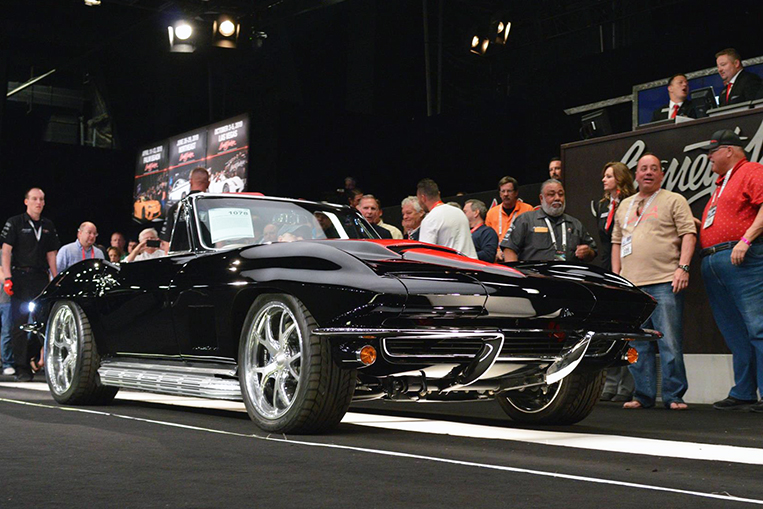 9. 1967 Chevrolet Corvette. Hammer price: $300,000 (P15.8 million)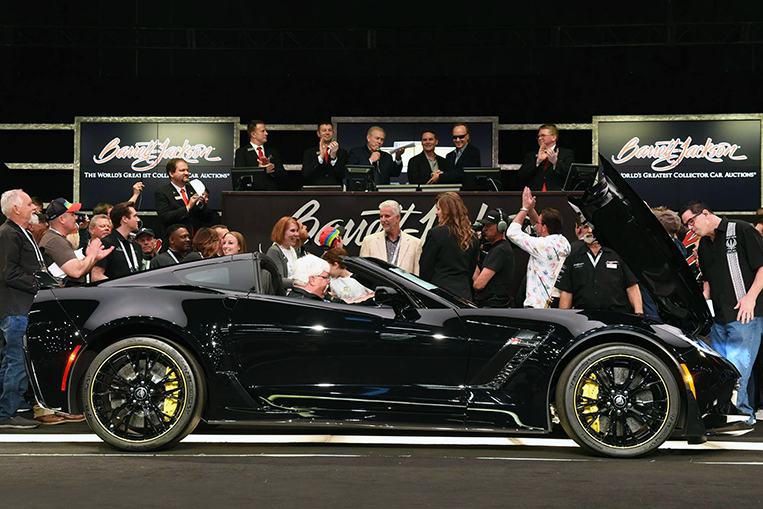 10. Jeff Gordon's Chevrolet Corvette C7.R. Hammer price: $600,000 (P31.6 million)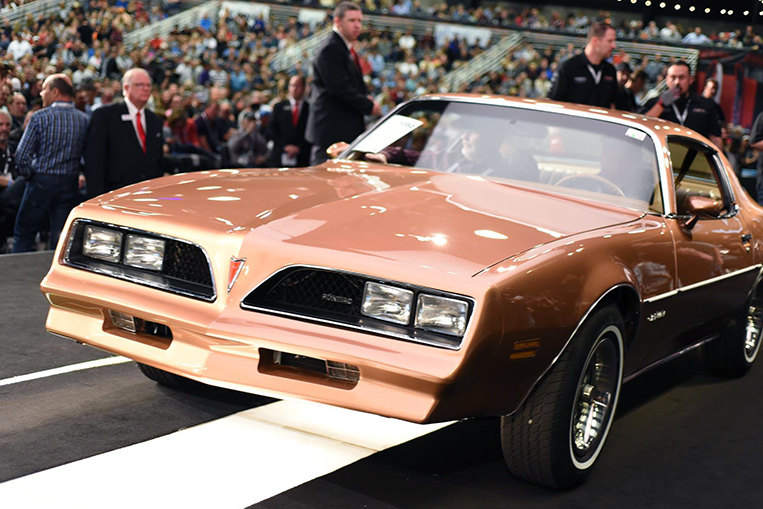 11. 1970s Pontiac Firebird Esprit from The Rockford Files. Hammer price: $115,500 (P6.1 million)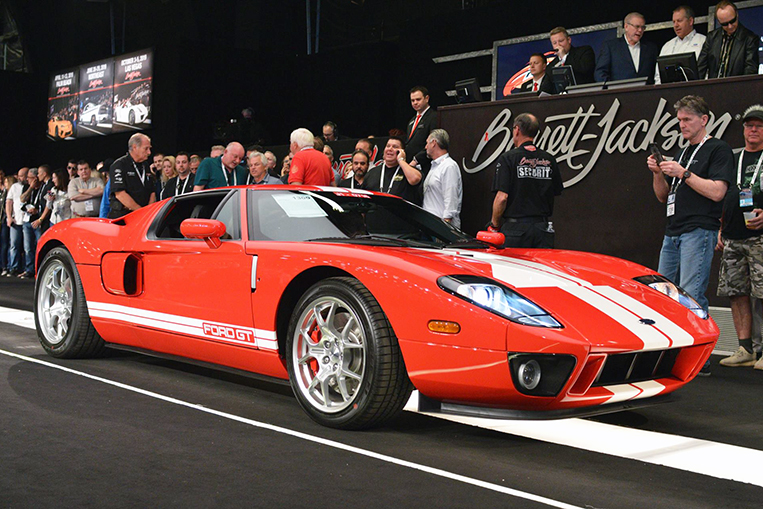 12. 2006 Ford GT. Hammer price: $260,000 (P13.7 million)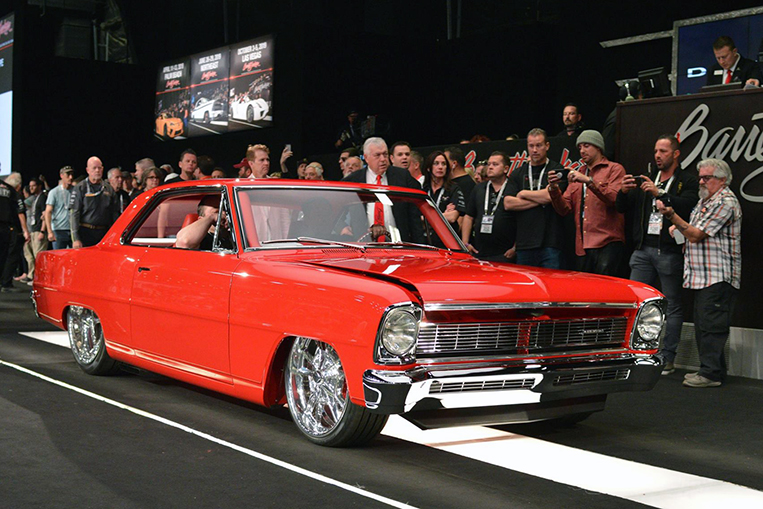 13. 1966 Chevrolet Nova II by Kindig-it Design. Hammer price: $260,000 (P13.7 million)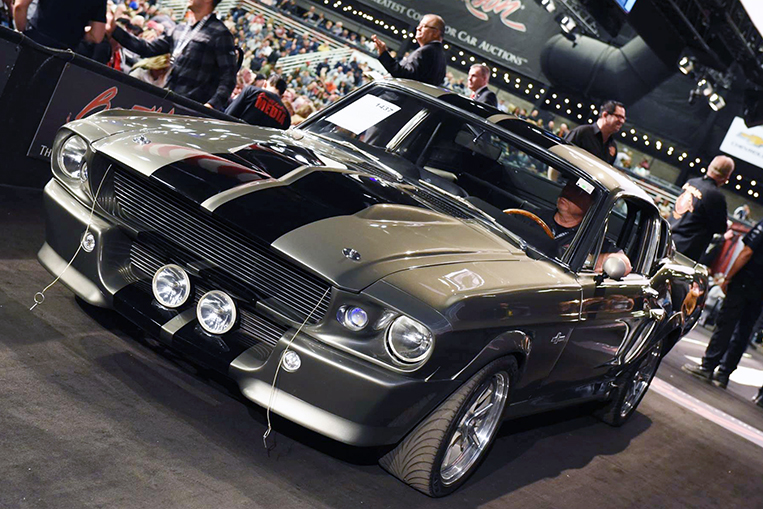 14. "Eleanor" Ford Mustang from Gone In 60 Seconds. Hammer price: $350,000 (P18.4 million)