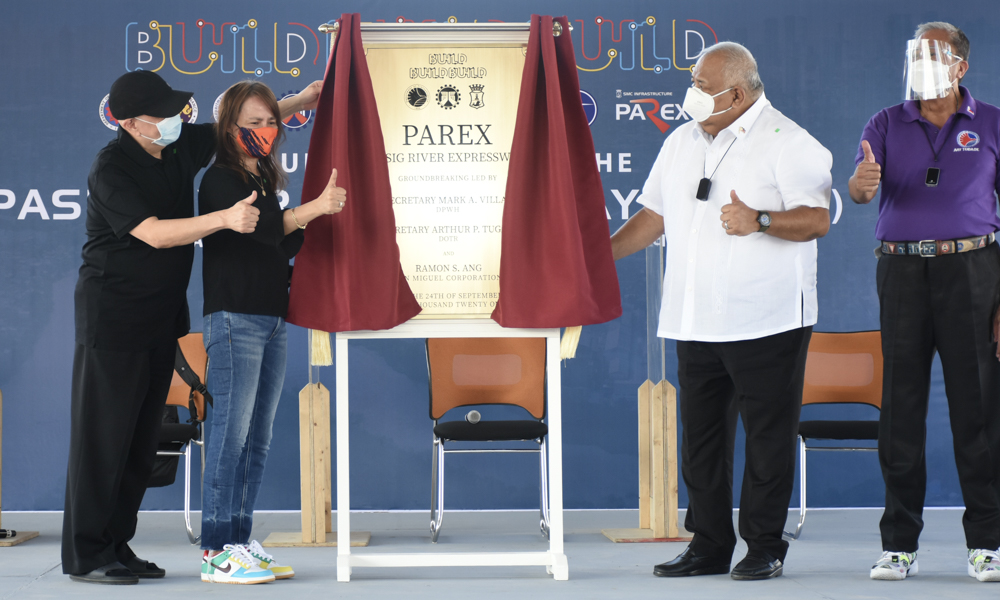 Infrastructure projects in the Philippines always seem to have their fair share of controversy. Case in point: Not even a week after the government gave the go-ahead for San Miguel Corporation to start building the Pasig River Expressway (PAREX), architectural services provider Palafox drops a bombshell.
The firm denies being the urban-planning consultant for PAREX. According to this statement posted on Facebook yesterday (September 26), no contract had been signed by Palafox Associates and Palafox Architecture Group for any consultancy work on the elevated tollway. It also adds that while SMC president Ramon S. Ang did indeed reach out to founder Felino Palafox Jr. on various projects, no formal agreement has been made for PAREX.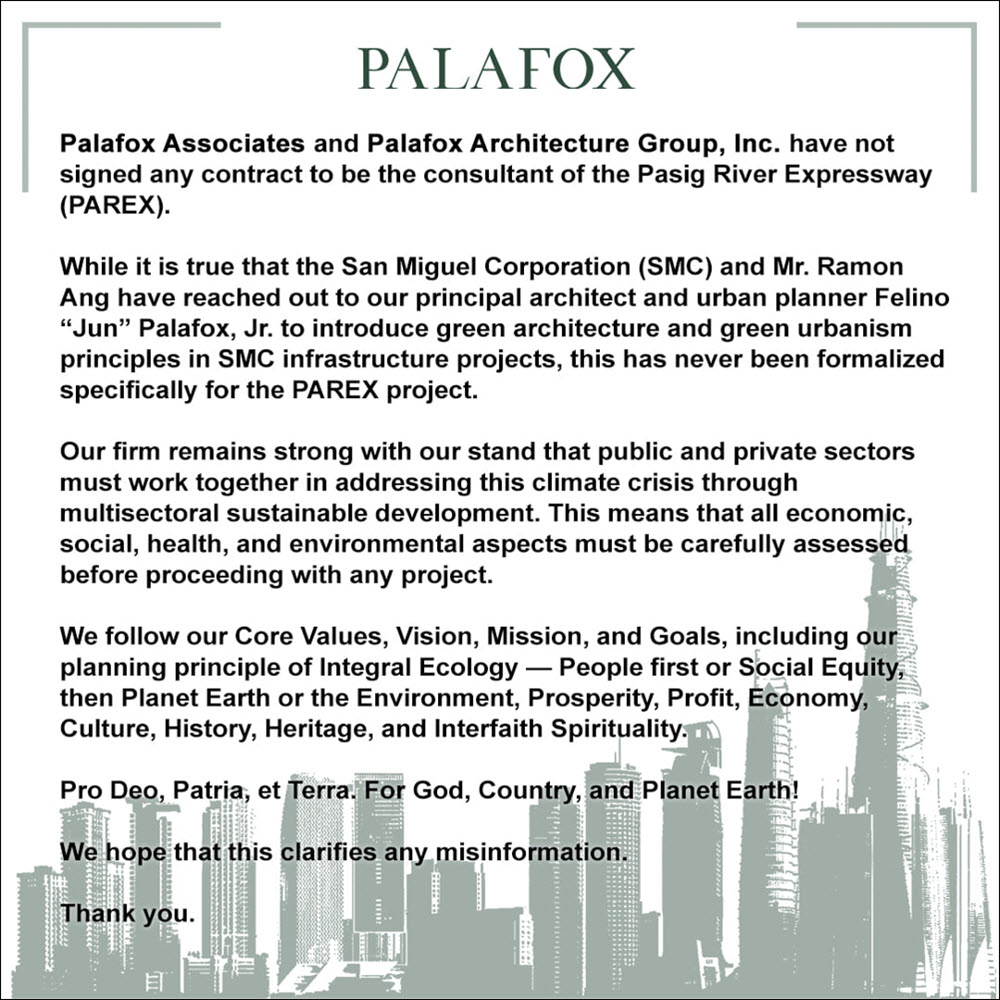 In a press release dated September 21, SMC said that it was tapping the services of the architectural firm in building PAREX, citing the company's expertise in sustainability. Ang also added that the new tollway's bus rapid transit system would benefit the commuting public, and that the construction methods would be good to the environment. Palafox is SMC's consultant in the New Manila International Airport project, which will be built in Bulacan.
Various groups have expressed opposition against PAREX, stating that it will favor private car users, and that it will be detrimental to the health and safety of those residing or commuting near Pasig River.