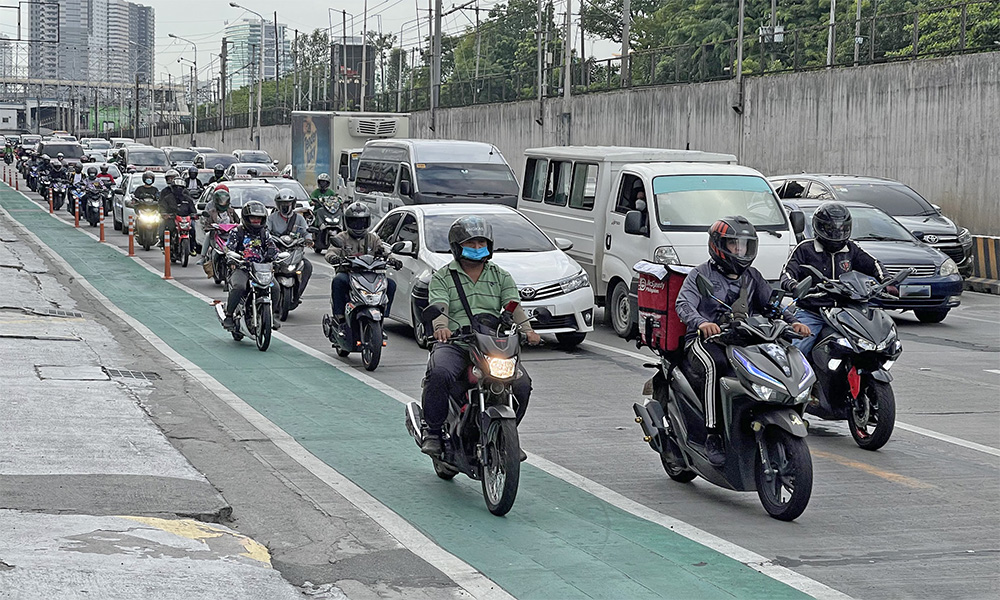 Being a motorcycle taxi rider is not an easy job. Imagine being exposed to the elements daily. The scorching summer sun, the torrential rains, and the perennial flooding that comes with them. These riders are risking their lives and limbs just to provide us with an additional means to move about.
The sad reality, however, is that riders barely earn enough as motorcycle taxi companies are continuously finding a balance between affordable rates and their rider-partners' welfare. Add the fact that these operators take a cut from the customer's fare, and so the riders are left with loose change.
Motorcycle taxi company Move It understands its rider-partners' predicament. So it continues to find ways to give incentives to the latter. First, it collects low commission rates. Move It also has a tipping mechanism on the app to give riders a bigger take-home pay. Additionally, this also offers an attractive incentives system based on the rider-partners' passenger ratings and total bookings completed.
Some programs give rider-partners exclusive deals like discounts on fuel, parts and accessories, maintenance services, medicines, and even registration packages through Move It's various brand partners. Finally, there are insurance packages that rider-partners are entitled to in the case of untoward incidents while they are on the road.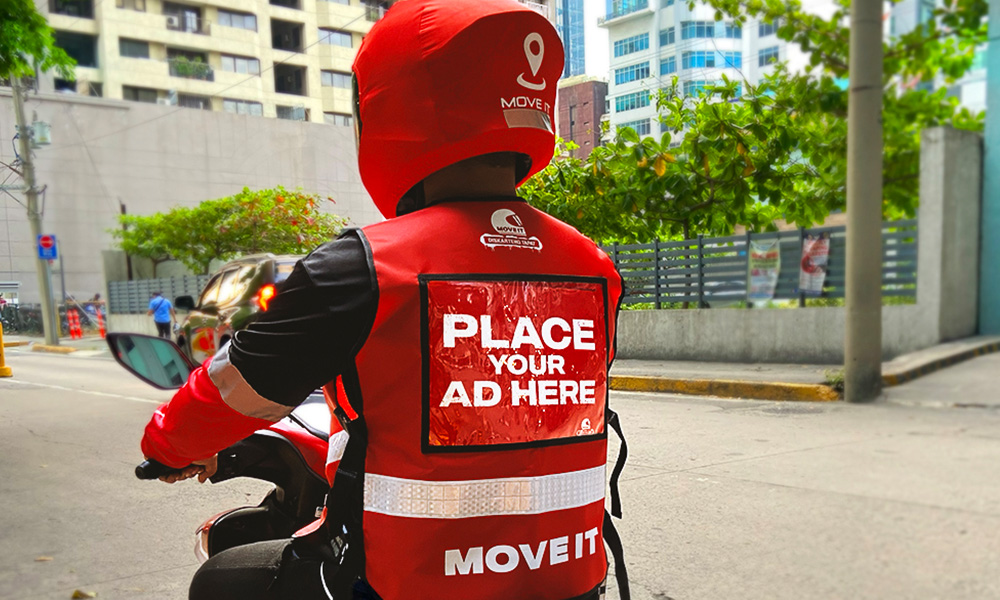 But other motorcycle taxi companies offer pretty much the same things to their rider-partners, right? Well, Move It is committed to providing more opportunities to earn for its valued partners. And this brings us to Move It's latest program—the Advertiser Vest Program.
This allows various brands to get extra mileage (literally) for their products or services. Ads can be placed on the back portion of the riders' vests. This can be seen by the commuters using the platform, and even by other road users while the motorcycle taxi units are roaming around the area.
When various brands use this service, riders get additional earnings on top of the existing tipping program. The earnings a rider-partner gets will depend on the period of the ad campaign. This would encourage more motorcycle riders to log on to the platform, and in turn help ensure better rates for commuters.
Hats off to Move It for completely understanding its partners' plight and the company's initiative to provide them with financial assistance during this very difficult time.