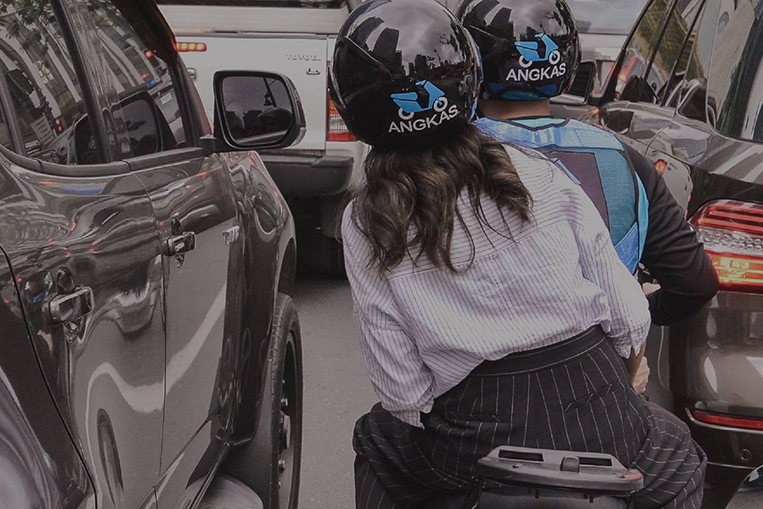 After months of tense anticipation, the Department of Transportation has now announced that it is ready to implement the pilot run of motorcycle taxis in Metro Manila and Metro Cebu. This will be in partnership with Angkas and the transport network company's estimated 27,000 riders.
According to a press statement, the pilot test shall commence in early June or one month after DOTr chief Arthur Tugade signs the general guidelines for the pilot implementation. In announcing the trial run for the contentious two-wheeled transport network vehicle service, the regulating government body has also issued the basic terms that shall govern the test program.
First, both riders and riders will be required to wear full safety gear, including helmets and reflectorized vests. The drivers, who will also need to don official uniforms and can only work for a maximum of 10 hours in a day, have to ensure that their motorbikes are regularly maintained. The speed limit, meanwhile, has been set at 60km/h.
Second, a fare matrix has been separately provided for Metro Manila and Metro Cebu. In Metro Manila, the fare is set at P50 for the first 2km. And then it will be P10 per kilometer for the next 7km, followed by P15 per kilometer after that. In Metro Cebu, the fare will be P20 for the first kilometer, then P16 per kilometer for the next 8km, and finally P20km per kilometer beyond that. Surge rates during high demand have been capped at 1.5x, with the Land Transportation Franchising and Regulatory Board having the authority to revise the figure as needed.
The drivers, who can only work for a maximum of 10 hours in a day, have to ensure that their motorbikes are regularly maintained
Third, a technical working group shall monitor the pilot test's key performance indicators. Chief of these would be an accident threshold of 5%. Which means the test program shall be reevaluated—and could be canceled—once the number of accidents reaches 5% of the sum total of the rides. Another performance indicator is the observance of traffic rules and regulations, which shall be monitored via customer feedback.
Fourth and finally, comprehensive data-sharing shall be maintained between Angkas and the regulators. Crucial information like crash data, customer complaints, fares collected and travel distances shall be reported by the TNC to the technical working group.
It goes without saying that if the participating Angkas riders pass the pilot test with flying colors, motorcycle taxis could soon be part of Philippine public transportation for good. Let's see.