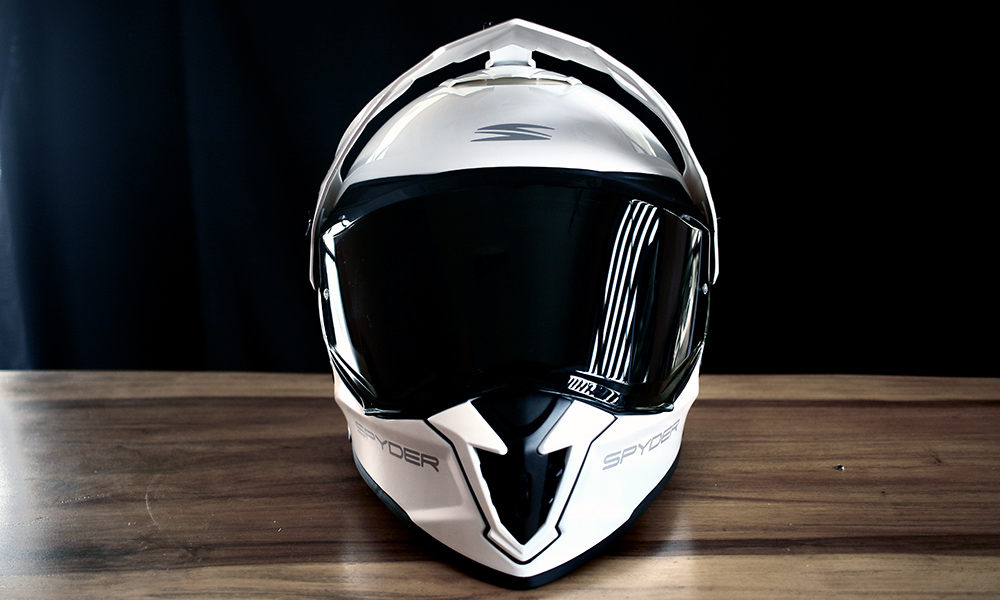 Spyder helmets have one of the widest ranges of brain buckets in the entry-level/affordable category. With prices typically in the P2,500-P8,000 range, its street line has something for everyone whether you like loud graphics or a more subdued aesthetic.
While its helmets are manufactured in China as practically most other helmet brands, Spyder is actually a Filipino company that knows the tastes and needs of our market. Aside from motorcycle helmets, it also makes bicycle helmets and eyewear.
The company recently expanded its line to include the burgeoning adventure/dual-sport class, where it's often tricky to make a helmet that has all the features you'd expect in a Swiss Army-type product without getting too heavy or too pricey.
For example, an ADV helmet differs from a road helmet in that it needs to have a rain visor, a big face opening, lots of vents, lots of padding, and maybe a few bonus features.
Spyder graciously sent over its new Drift helmet for a proper shakedown. As it turned out, I had a big trip on the calendar. Never mind that I opted to use a scooter this time, the Drift impressed me with its all-around goodness.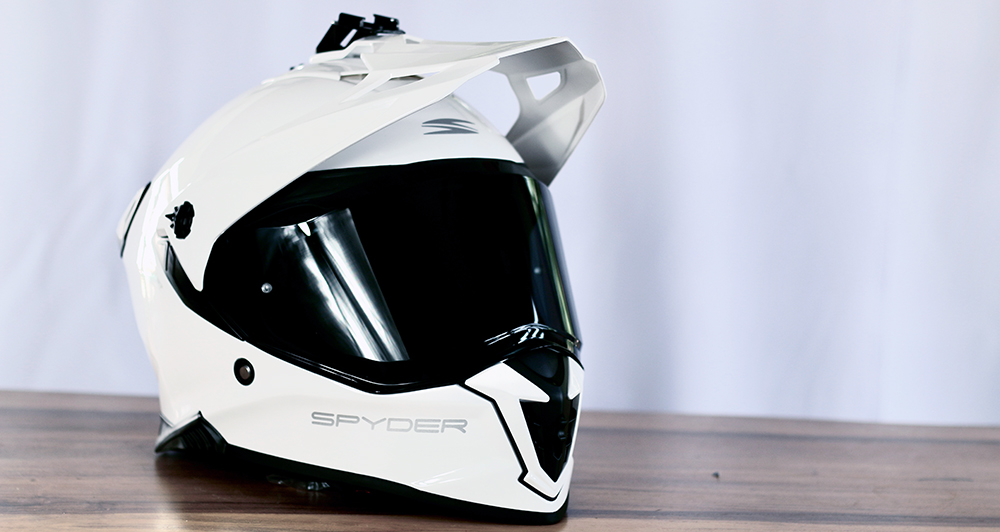 Aesthetically, the Drift uses an all-new dual-density EPS shell design that, in my unit's black-and-white color scheme, looked very sci-fi and like something out of The Hunger Games.
It has a large opening with two shield options: clear or dark. These use impact-resistant polycarbonate material. In addition, it also has a slide-down, dark inner shield if you want to get more air while protecting your eyes.
There's a lot of foam padding with removable cheek pads, while the liner by the scalp features different-sized pads for an airier and more comfortable fit. The chin guard is high, with a sliding vent. A dorsal vent can also be open or shut. Rear exhaust vents on top and below help to channel hot air away from the back of your head.
The visor is removable, and there's also a replaceable GoPro mount. It uses a ratchet-style strap, also sporting thick pads to prevent chafing.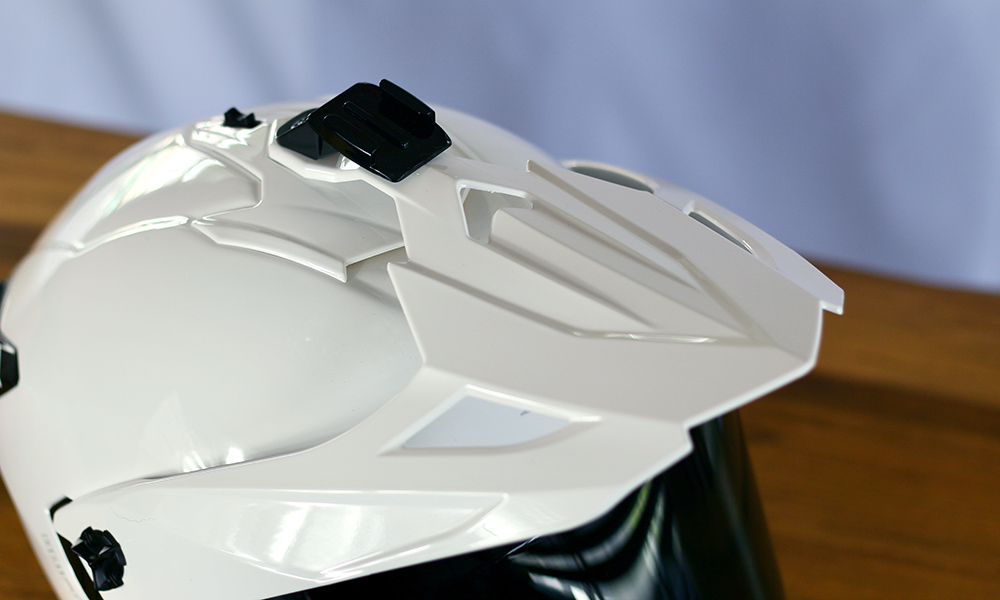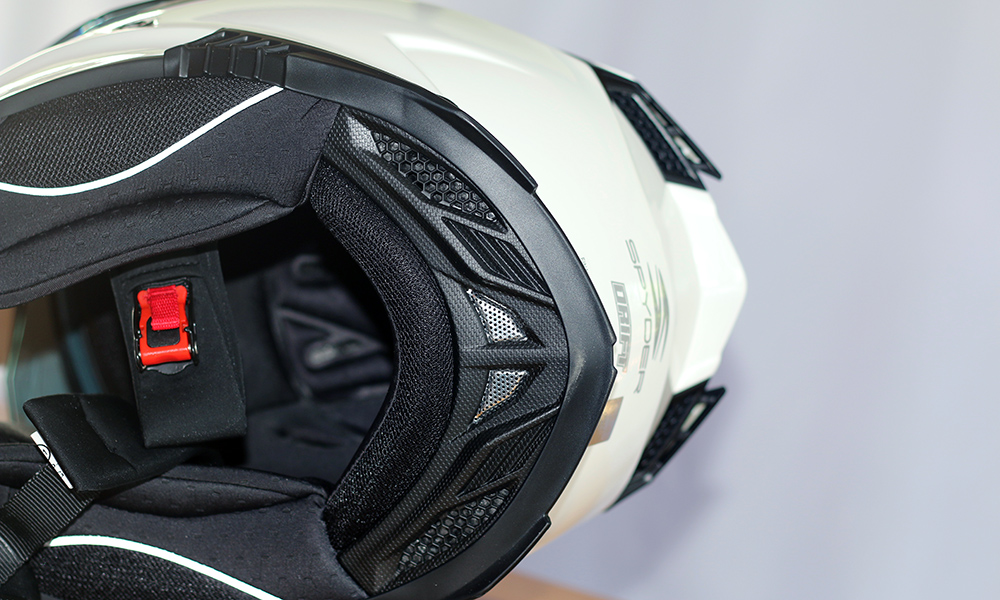 At around 1,650g for my size (large), it's about the average weight for an ADV helmet. I used it for a three-day tour around Marinduque and appreciated the fit and ventilation, while also being secure in the knowledge that it passes both DOT and ECE safety standards.
Both shields offer welcome relief from harsh sunlight as they feature 100% UV400 protection. The shields have zero distortion, so wearing my eyeglasses inside didn't give me a headache. Overall build quality is very good, from the paint to the finish. The twist-lock nuts for the visor look a bit chintzy, but it's not a big deal.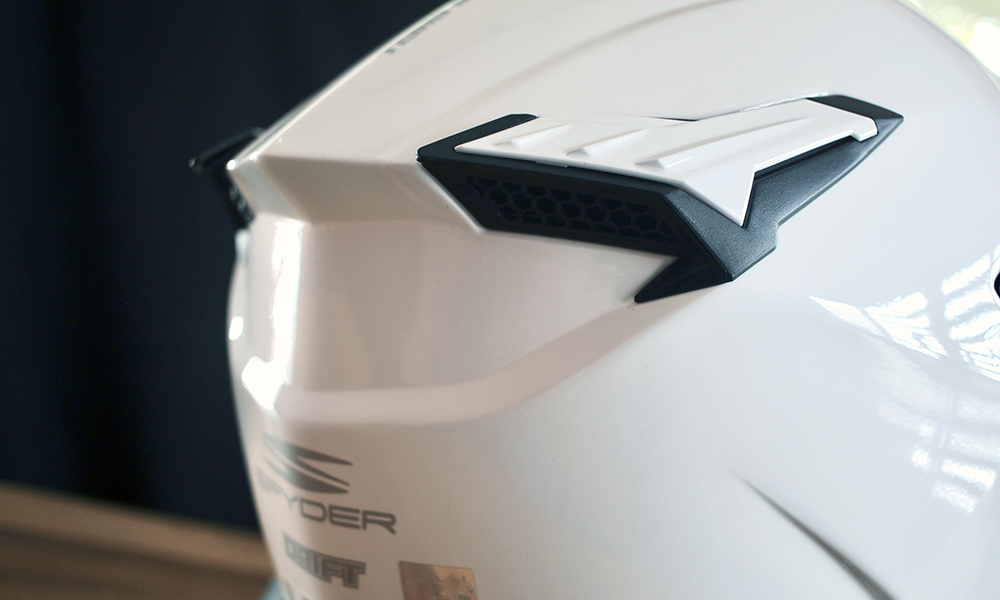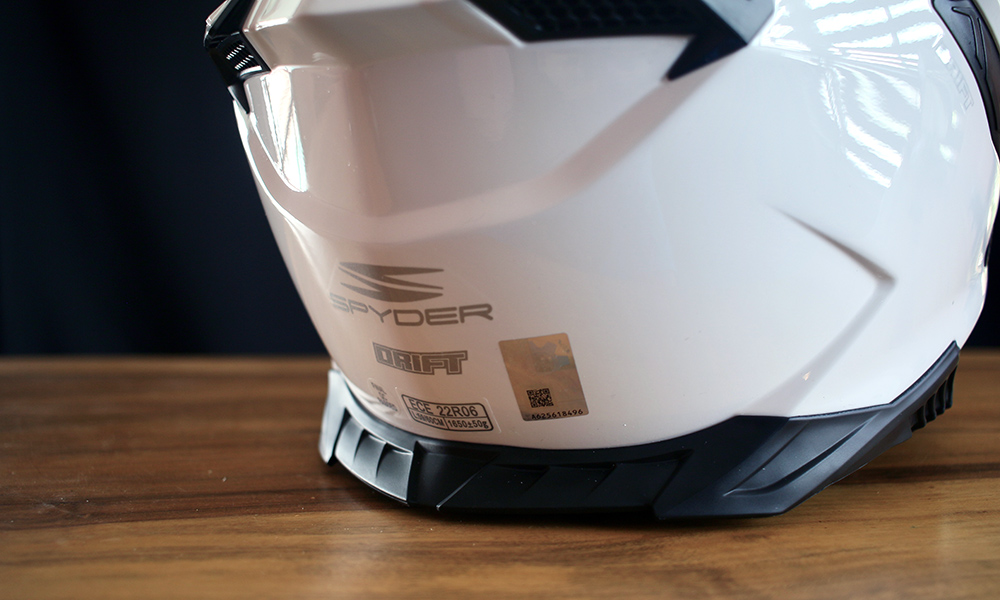 Wearing it for a couple of three- to four-hour rides a day, I found it to be very comfortable, airy, and quiet. The weight is negligible if you're used to wearing ADV helmets.
It only takes a while to remember where the slider for the inner shield is, since you have to find it by feel. During these hot summer days, I rarely used the full face shield as the inner one provided enough protection while also letting in more air.
The regular fiberglass Drift retails for P7,995, and if you want more flash there's also a carbon fiber version for P12,500. It's now available at select Spyder, Ridelab, and Gear Up stores, as well as on Lazada and Shopify.
It's a great value-for-money ADV/dual sport helmet that will also generate its fair share of compliments during ride breaks.