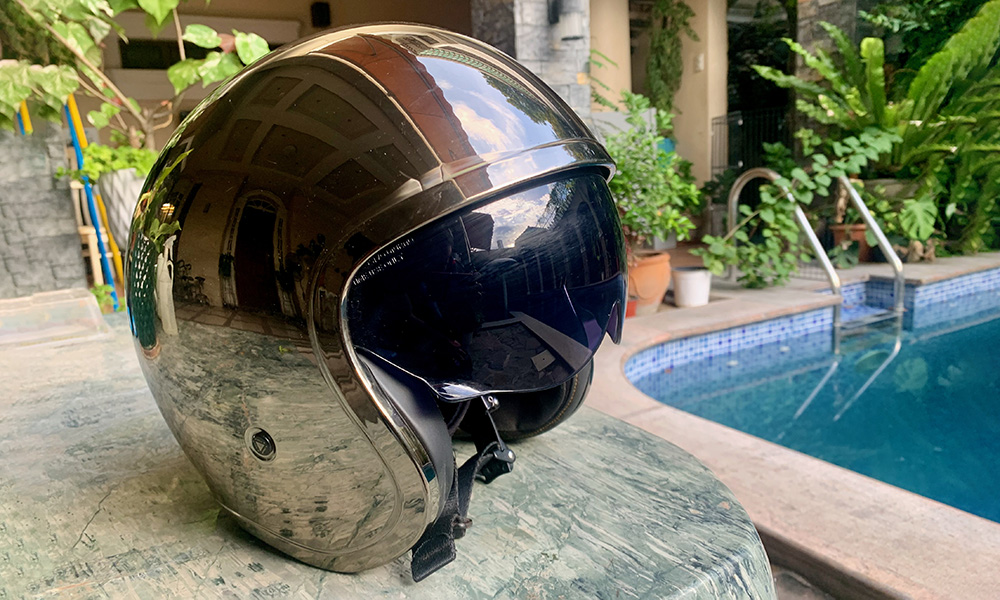 One of the things you quickly realize when you get into motorbikes is that "you can't have just one." You can't have just one motorcycle, one jacket, one pair of gloves, one balaclava, one helmet. The N+1 rule always applies, both as a necessity and also because you just like having a lot of gear.
After getting a full-face helmet as my first, I needed a lighter, airier half-face unit for shorter city rides. So I visited the Motoworld store in Westgate, Alabang, to see what they had. Actually, it was more of me accompanying a friend to the store, and seeing as how there was nothing better to do, I thought I'd look at the helmet collection and found the LS2 Spitfire.
It was hard to resist: chrome finish, ratchet strap, smoked pull-down visor, and if I remember correctly, it only cost around P4,500 at the time (it was late 2019). I've had that helmet for more than two years now, and it's my go-to for short errands especially when on my scooter. The insulation is rather sparse, but the padding is not-too-constricting and easily washable. I still get compliments for that Spitfire, too.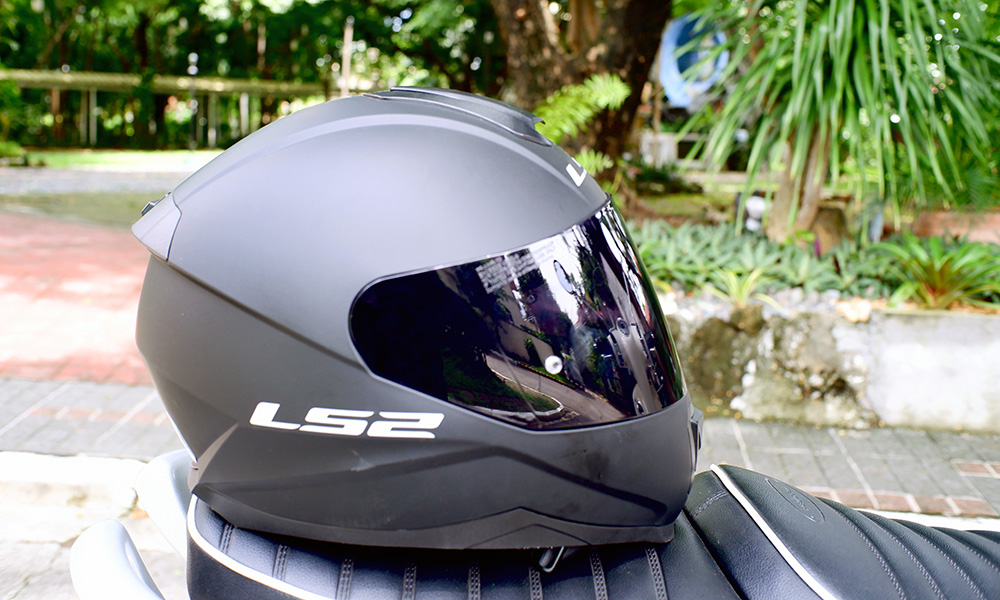 LS2 has an interesting history. According to my quick Internet research, it started out as a Chinese OEM supplier back in 1990, making helmets for other manufacturers. As it got better at it, the manufacturer eventually became its own brand by 2007. The "LS" stands for "Liao's System," its founder being Arthur Liao.
Today, its headquarters are in Spain, while the factories are based in China, churning out over 1,000,000 helmets a year. This makes sense because being exposed to the European community gives them valuable feedback and insights on what the developed market wants, while having them produced in China takes advantage of low manufacturing and shipping costs to other countries. Hence the great pricing.
So, when Philippine distributor Motoworld sent over the new Flash helmet for review, I already knew it wouldn't disappoint. It comes in a variety of subtle or loud colorways, and looking at it you'd think it costs more than its P3,950 sticker price. Even at its price point, it has some welcome features such as a rear spoiler and smoked and clear lens options.
The latter uses the Pinlock system for quick lens changes. Vents are placed on the crown, the chin, and the rear spoiler, although you'll need some trial-and-error since there are no markings to indicate whether they're open or closed.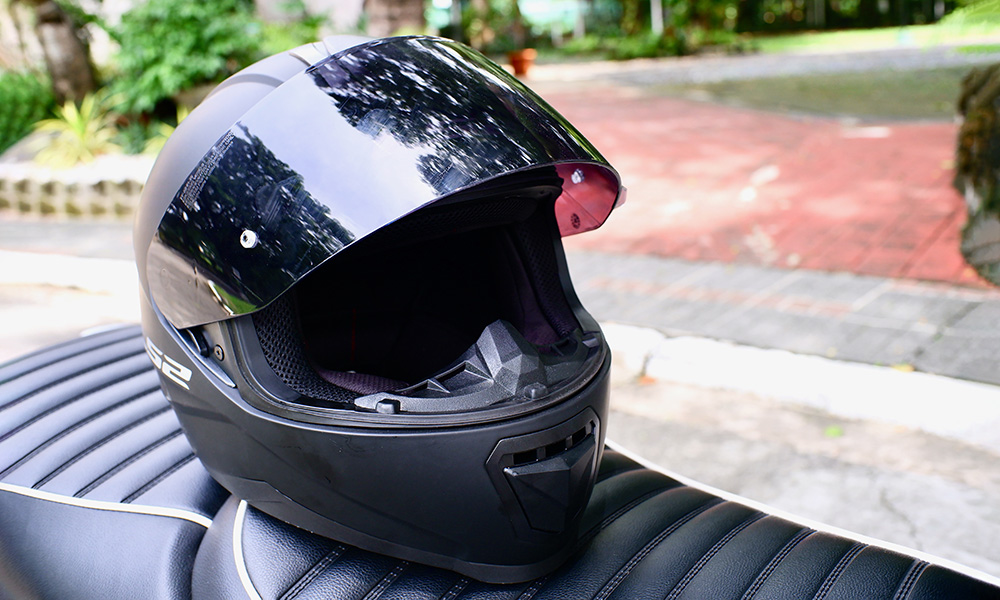 The padding is comfortable and machine-washable. I love the ratchet-style chin strap for its convenience, although for faster rides a helmet with a sturdier D-ring is more advisable. At highway speeds, the rear spoiler helps reduce buffeting as long as you're looking straight ahead. On a blustery day, however, I felt the spoiler making turning my head a little trickier as the spoiler seemed to be fighting the turbulence. Or maybe that was just my imagination.
At only 1,400g, the Flash is also light without feeling insubstantial. The shell is made of polycarbonate and lined with high-density EPS inner foam. The helmet is dual-certified for ECE 22.05 and DOT standards, too.
Like my first LS2, noise insulation is rather modest. On the one hand, you can have a few words with ride buddies without having to yell, "HUH?!" On the other hand, prolonged highway runs can get a little tiresome to the ears. If you're going to use this as a commuter helmet, it shouldn't be a problem.