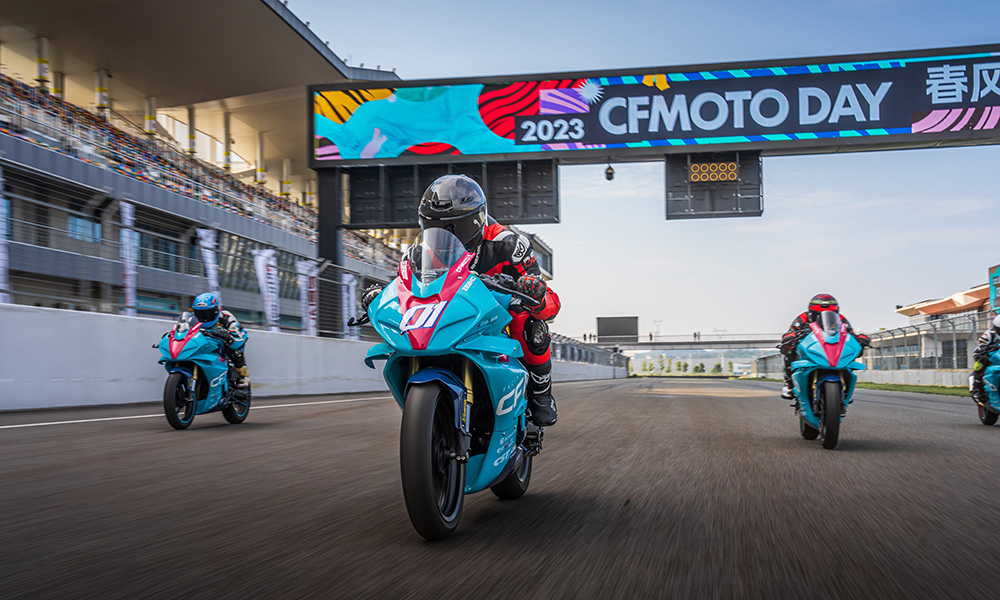 With CFMoto Day bringing together more than 1,500 participants from local riding communities, international dealers, and media, the event held at Zhuzhou International Circuit in China was a showcase of the manufacturer's rising clout and a massive show of force for its two- and four-wheeled products.
Chief among the highlights were previews of several bikes due to arrive in the coming months. While shown carefully wrapped in camouflage,  it doesn't take too much imagination to tell that they will be as easy on the eye as recent CFMoto bikes have been.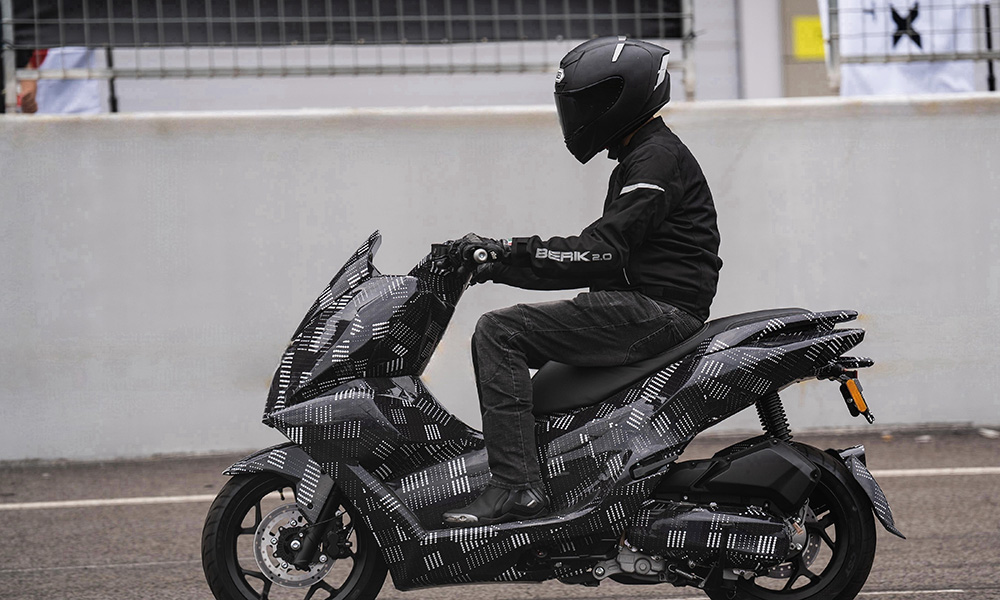 The first is a 150cc scooter headlining its newest "SC" range. With maxi-scoot styling such as an aerodynamic front fairing and a thick central spine, the 150SC scooter appears to be taking aim at the Yamaha NMax or Honda PCX160 market.
No technical details have been shared yet, but CFMoto promises that the scoot will have a good balance of power, fuel efficiency, and storage space.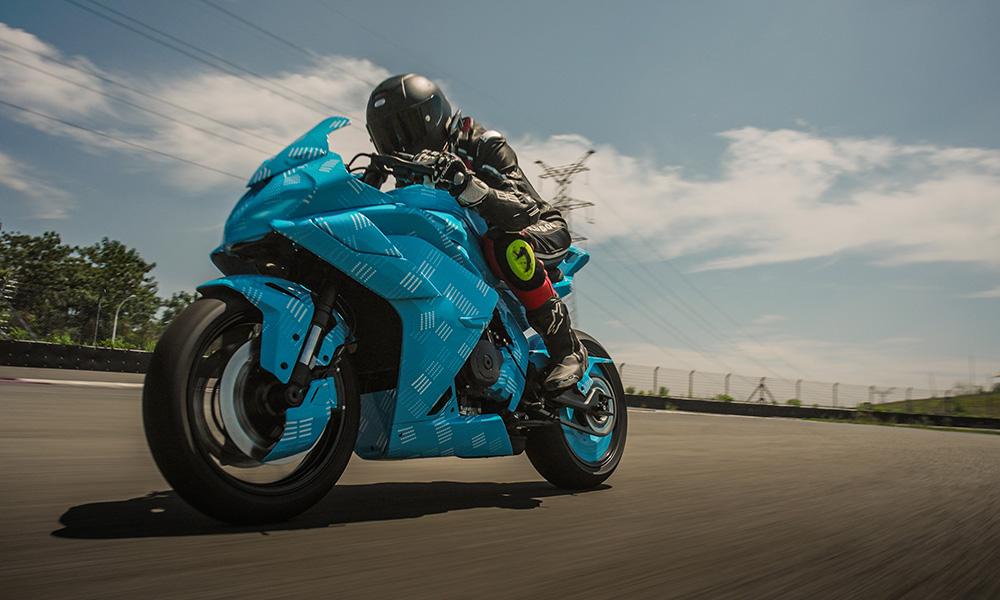 Next up is the 500SR sport bike. Powered by an in-line-four, it will be a significant upgrade in performance from the just-recently-launched 450SR.
While the silhouette is a generic sport bike that could easily be mistaken for a Yamaha R6 or Honda CBR600, a closer look reveals extensive sculpting for winglets, brake covers, and tail vents. A claimed top speed of 230km/h will satisfy the speed freaks.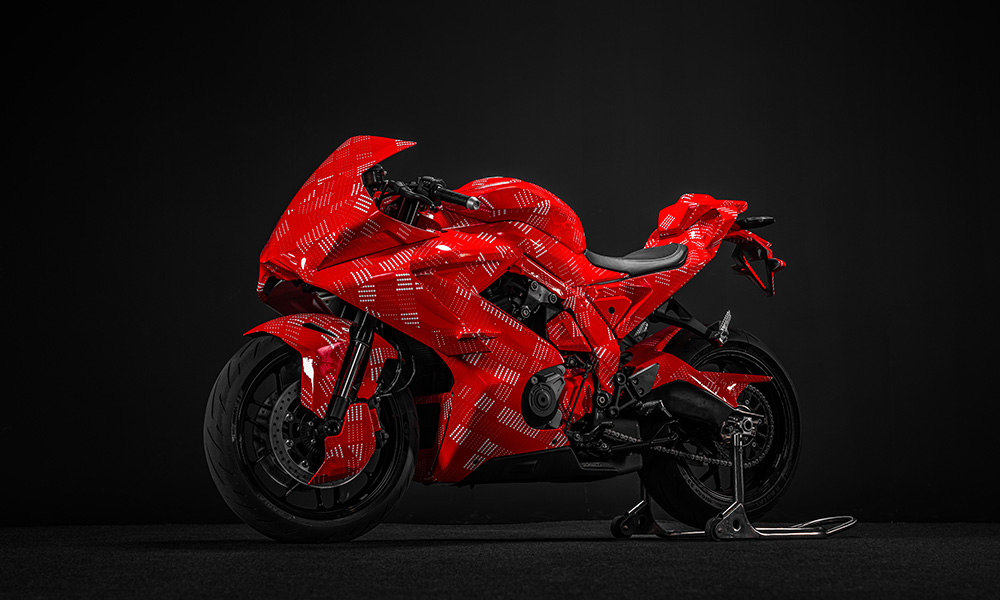 Finally, a top-of-the-line, three-cylinder sport bike dubbed the 675SR seems to be taking a shot against prestigious three-cylinder offerings from Triumph and MV Agusta. Based on an all-new engine, it is claimed to produce more than 100hp per liter and 100Nm of torque.
CFMoto also claims to have put top-flight suspension, components, and electronics into this bike to make it its future flagship. Complex aerodynamic sculpting of the fairing also hints at the company's Moto3 experience.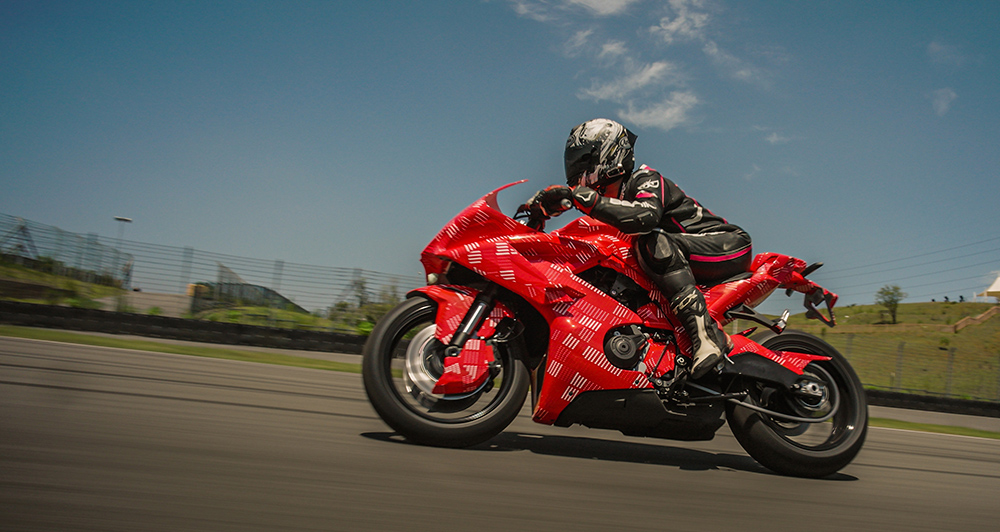 With CFMoto historically bringing concepts into full production within a relatively short span of time, we'll wager that these new bikes should be properly unveiled by midway next year (if not earlier).