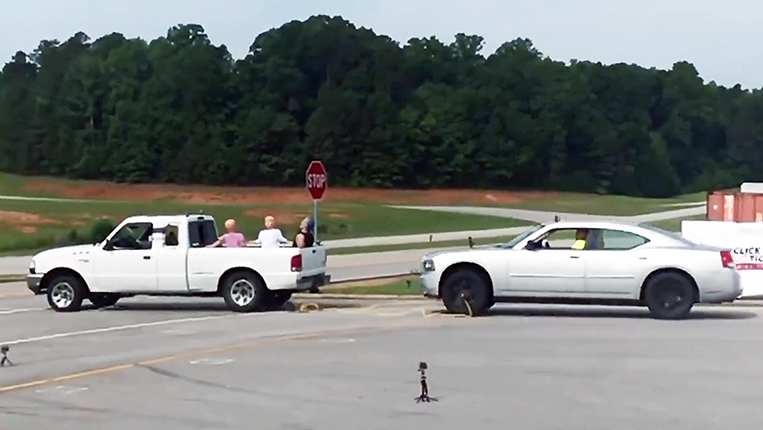 Pickup trucks are quite popular around here. From the Ford Ranger and the Toyota Hilux to the Isuzu D-Max and the Nissan Navara, tough workhorses with space for a ton of cargo are a fixture on Philippine roads. Unfortunately, so are passengers hitching a ride in the cargo beds of said trucks. The practice of traveling in the space normally reserved for inanimate goods might be widely accepted, but it really shouldn't be tolerated as it's madly dangerous. Don't take my word for it, though—just check out this very graphic demonstration (video after the article).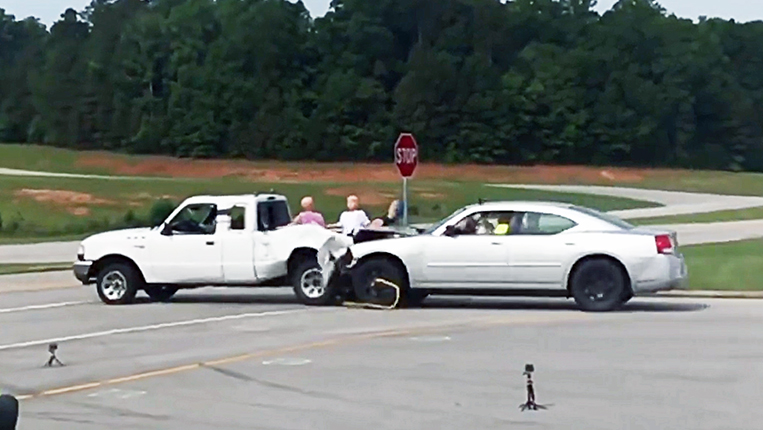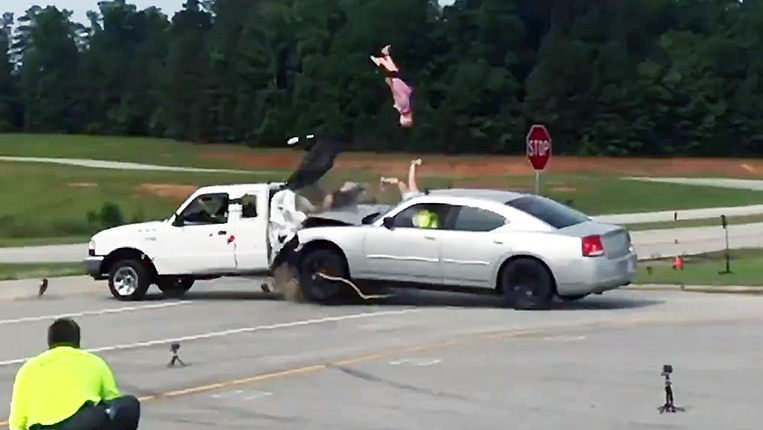 This crash test is a project of the North Carolina Governor's Highway Safety Program in the US. It dramatically shows the serious consequences of a vehicle hitting the back of a pickup truck carrying passengers in the cargo bed. The collision was set at 90km/h and in a scenario that could easily happen on our very own provincial roads. Upon impact, the unfortunate crash test dummies were violently ejected from the vehicle, with one of them seemingly trying to join the Apollo space mission.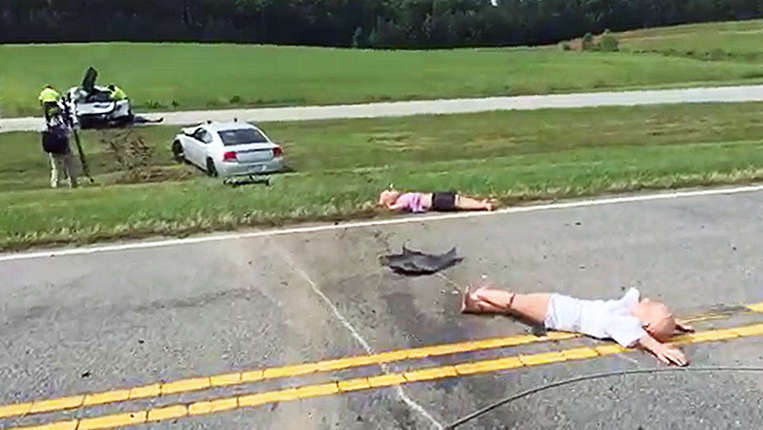 The aftermath wasn't a pretty sight, and you don't need to be a medical doctor to work out that kissing the tarmac from such a height and at such a speed would most likely have fatal consequences. The lesson here is clear and simple: Don't ride at the back of a pickup or any other cargo vehicle, even if traffic officers seem to tolerate the recklessness. The safest space is always in the cabin, with a seatbelt holding you in position. Period.