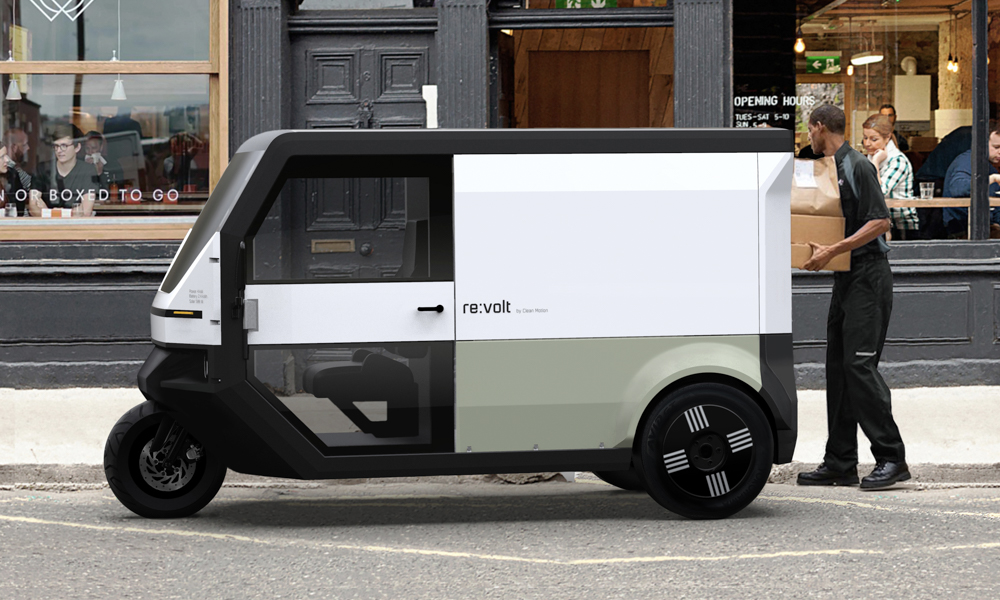 As more people prefer to stay indoors during the pandemic, the delivery business is certainly booming. But this gain has environmental ramifications. When demand for shipping goes up, the number of trucks and motorcycles needed to do the job increases as well. And this leads to more harmful emissions. But a Swedish electric-vehicle company believes that it has made the perfect last-mile transporter. It's called the Clean Motion Re:volt.
The Re:volt is 3,000mm long, 1,400mm wide and 1,700mm high—a tad smaller than an average city car. However, this three-wheel electric delivery van is highly configurable. The vehicle can carry a lot of goods—making it ideal for last-mile deliveries. Now, no information about the powertrain has been provided except for the 40kg battery pack and the mind-boggling range of 400km. How can the Re:volt do this?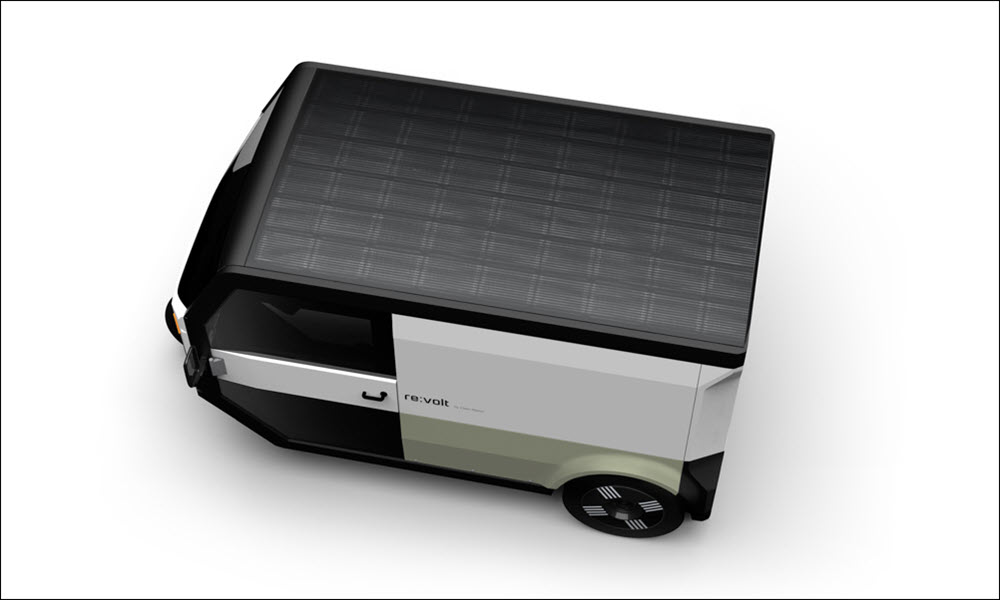 First, this electric van tips the scales at just 250kg. This means that the powertrain wouldn't be labored too much. Furthermore, Clean Motion has ingeniously integrated high-efficiency solar panels in the vehicle's roof. According to the Swedish company, this can add up to 130km of driving range per day, depending on the location. In fact, Clean Motion claims that the Re:volt can offer a range of 280km on battery power alone. Now, imagine how far this thing can drive in tropical countries like ours?
Clean Motion intends to start selling the Re:volt by the end of 2022. Currently, the company is looking to partner with firms with various transport needs. It is also mulling offering production licenses to emerging markets across the globe. If things go as planned, we could be looking at the future of vehicles delivering our online goods.