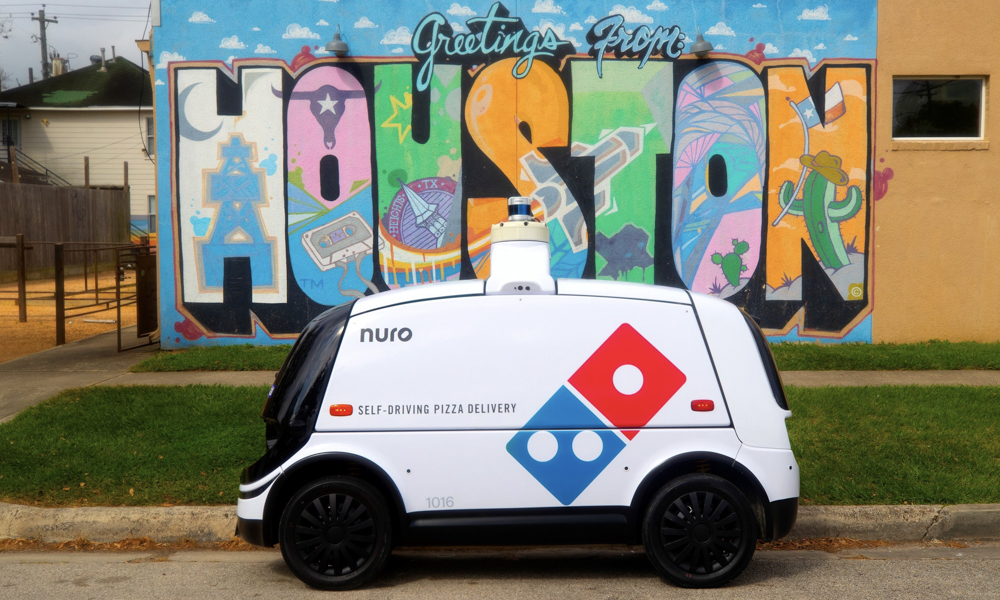 One thing that scares the living daylights out of anyone ordering pizza is the carelessness of the nut driving the delivery vehicle. Just so restaurants can get their food out to waiting customers in record time, delivery drivers often take unnecessary risks just to get the job done. The end result of that haste, sometimes, is the destruction of the oven-baked masterpiece sitting in the back.
Pizza chain Domino's hopes to solve that problem by taking humans out of the equation. But instead of shooting misbehaving drivers, the popular restaurant has turned to driverless cars for its deliveries. The company has partnered with Nuro, a specialist in autonomous vehicles, for a trial run of food deliveries using the R2 wheeled robot.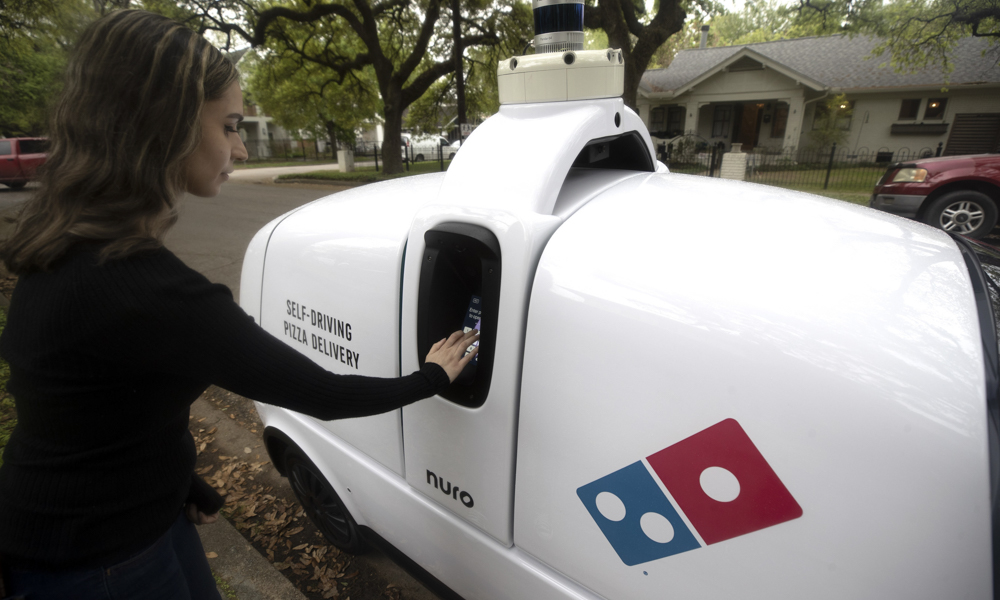 Select customers ordering from Domino's Woodland Heights outlet in Houston, Texas, can choose to have their pizza delivered by the R2. They can track the vehicle's location via GPS and will receive text alerts on the status of their order. Once the car arrives, they will be asked to type a PIN code in order to unlock the cargo area and retrieve the pizza.
Domino's is eager to find out how these autonomous vehicles will affect store operations and customer experience. After all, getting a driverless system to work safely and reliably in a world full of errant motorists is no easy task. We just wonder if the robot will go faster if we promise to give it a small tip.