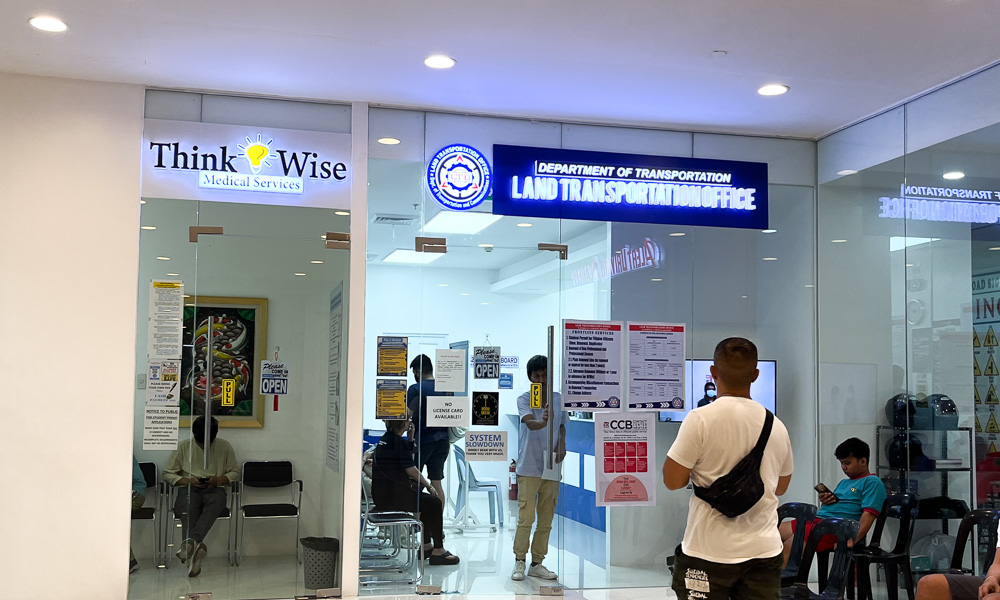 Even if you don't have plans for your birthday, the Land Transportation Office does as that is the day one's driving license expires.
As for me, a lot has happened in the past five years. Aside from graduating as a college student into a working adult, much has changed within the LTO in its efforts to make its services more convenient for Filipinos. One thing that I appreciate is that there is now an LTO branch in Estancia in Pasig.
The office is located on the fourth floor on the side opposite the cinema, tucked away at the end of a narrow alleyway. Beside it is Think Wise Medical Services. For the first step of my license renewal, I was directed to the clinic for the medical examination.
Straight out of the bat, I had to pay P600—double the maximum prescribed rate of the LTO—as well as P10 for the ballpen that I used to fill out the form. There was a line, but I only had to wait less than 20 minutes. Once it was my turn, my height and weight were measured before I underwent a vision test to see if I still needed corrective lenses when driving.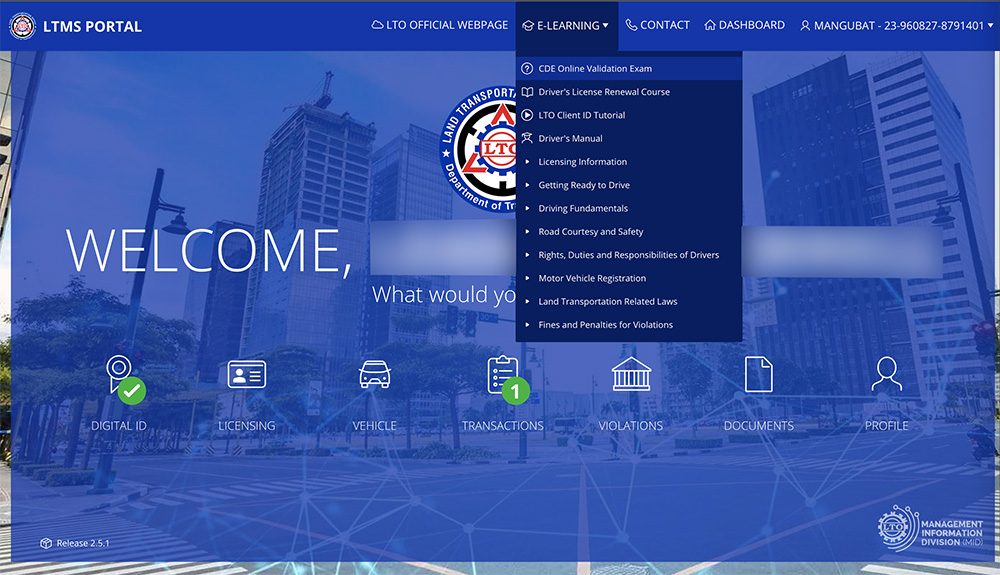 With the medical examination out of the way, I went back to the LTO branch. It's a good thing my colleague, who had her license renewed earlier that day, told me in advance to sign up for the Land Transportation Management System and pass the Comprehensive Driver's Education validation exam.
Even though the LTO has restrictions for its driver's licenses, those don't necessarily apply for the test. I can't ride a motorcycle, yet I was still asked questions related to that. Thankfully, I passed on my first attempt and wasn't asked for a physical copy of the digital certificate at the counter.
If the medical examination wasn't already heavy on the wallet, I had to cough up P585 for the renewal. And after paying, I had my photo taken and had my fingerprints scanned. In the end, all I got was a piece of paper. But it was an important one as it is now my only proof that I am qualified to drive a car in the Philippines for the next 10 years.
The office was still unsure if they would have plastic cards by September. It even gave a little printout telling me to search up the LTO branch on Facebook for updates—kind of like a content creator asking people to like, follow and subscribe.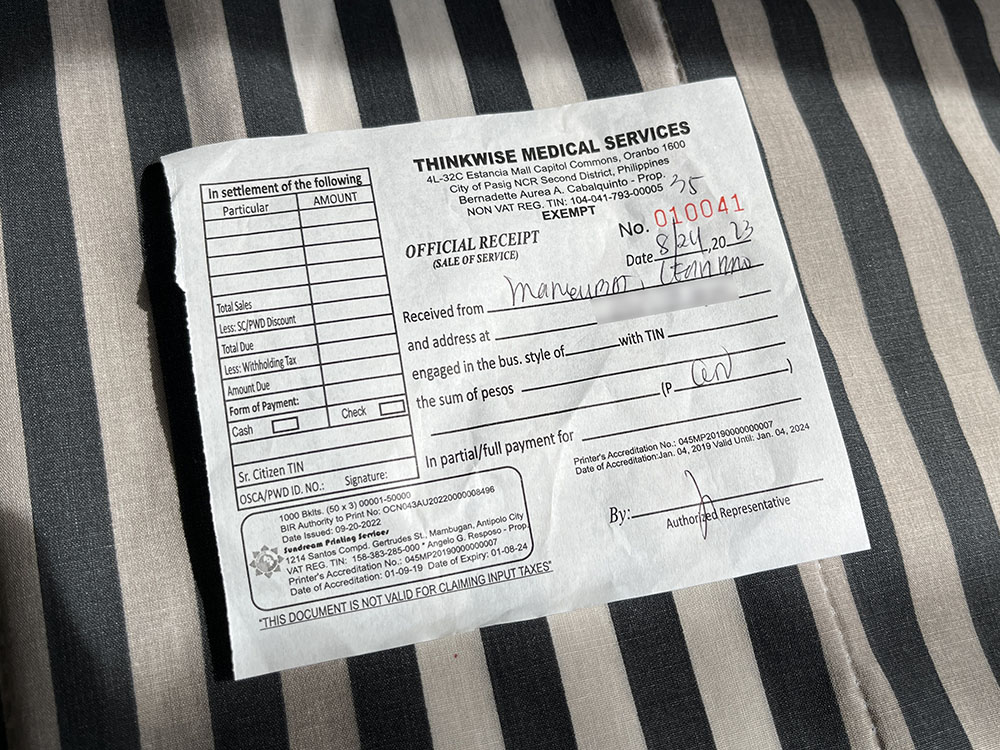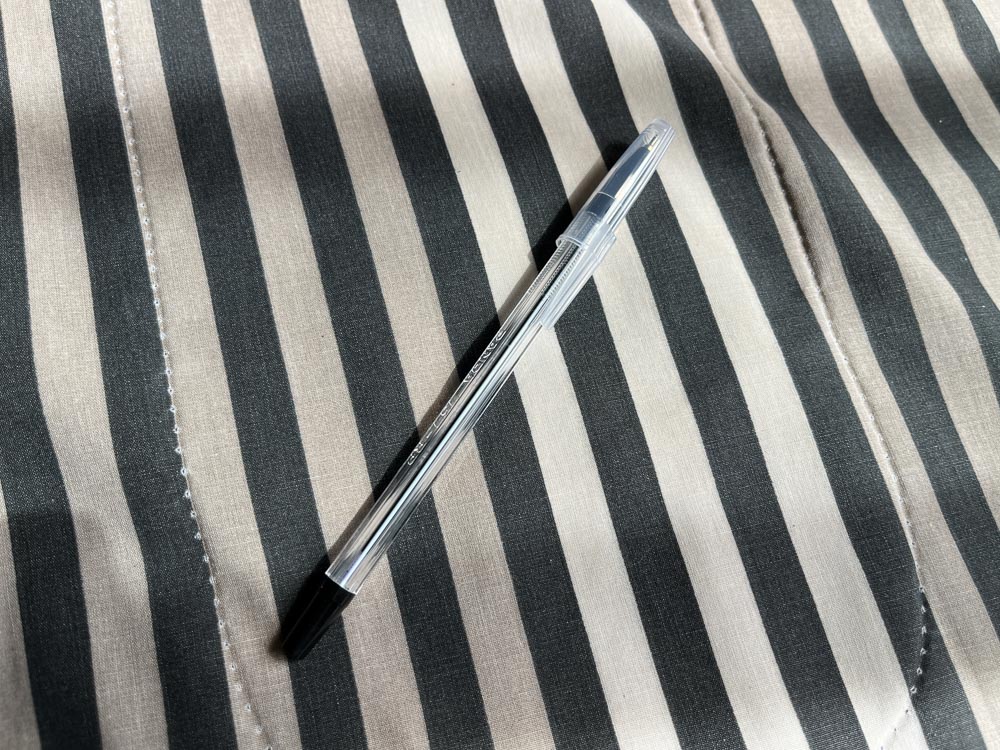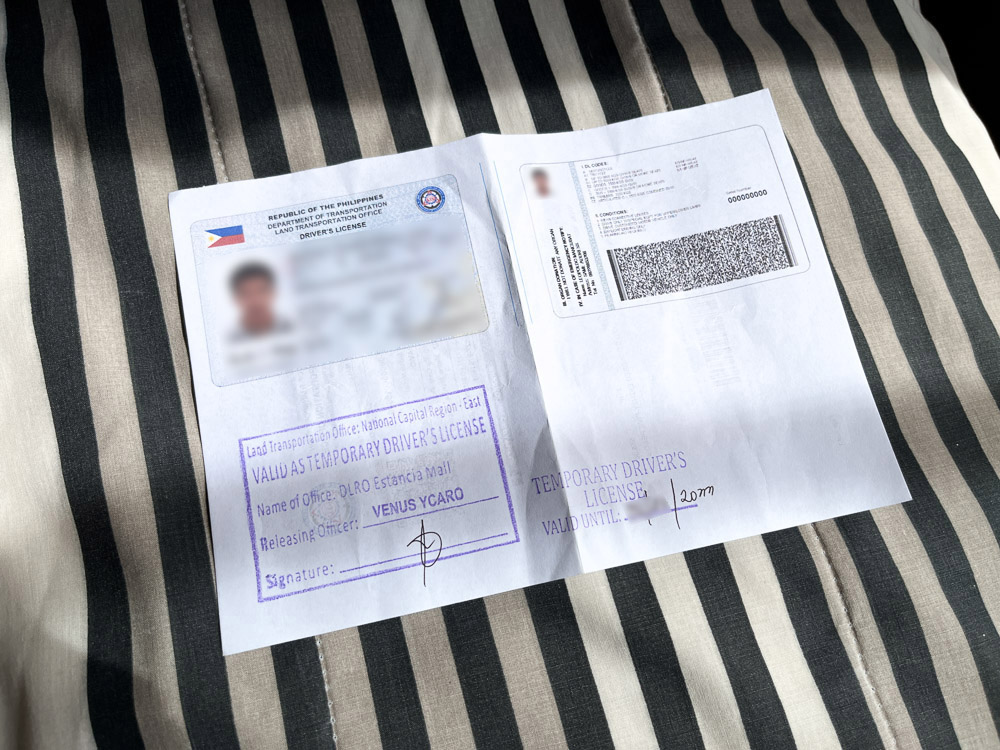 While I'm glad my renewal didn't take up an entire afternoon, it did get me thinking. Driving is a privilege, and the LTO shouldn't be handing licenses to just anybody. But do you think the costs are equitable for the government services we get?