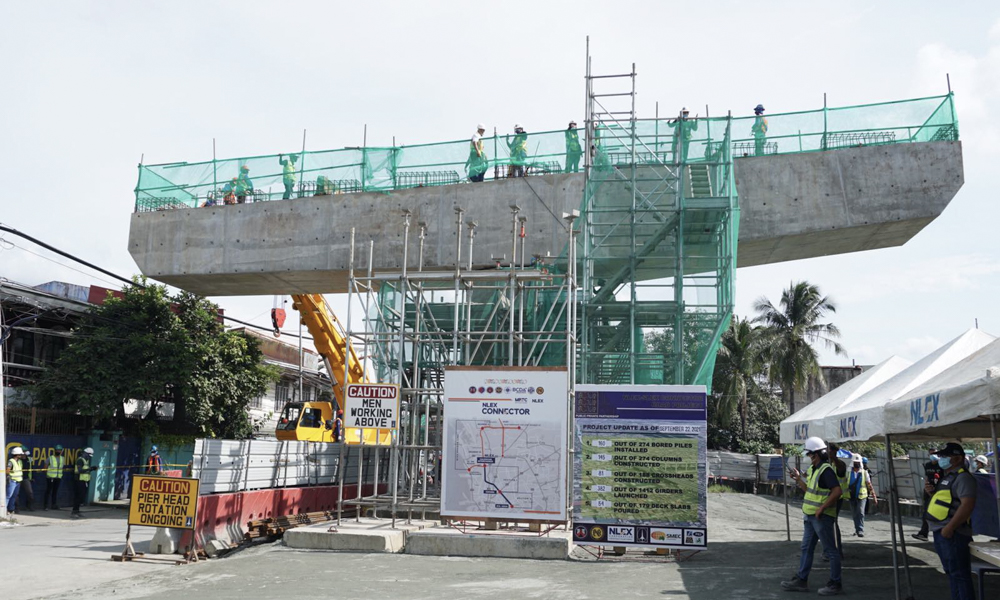 We recently featured a public official who seems to have a penchant for sharing drone shots of the government's various infrastructure projects. We could hazard a guess what on earth he is doing that for, but to be fair, his photos seem to be proof of our taxes being put to good use. He will probably whip out his remote-control aircraft again for an aerial view of the NLEX Connector.
Builder Metro Pacific Tollways Corporation is confident that the 5km road section connecting Caloocan Interchange and España Boulevard will be completed by the first quarter of 2022. This will provide motorists with a high-speed link to the heart of Manila. It is also expected to ease access to NAIA, Clark International Airport, and the Manila Port Area.
MPTC is proud of the construction method it is employing to build the NLEX Connector. The use of "Super T" girders is apparently one way of meeting the tight deadline. Over 1,400 of the prefabricated box girders will be used for the elevated tollway's entirety.