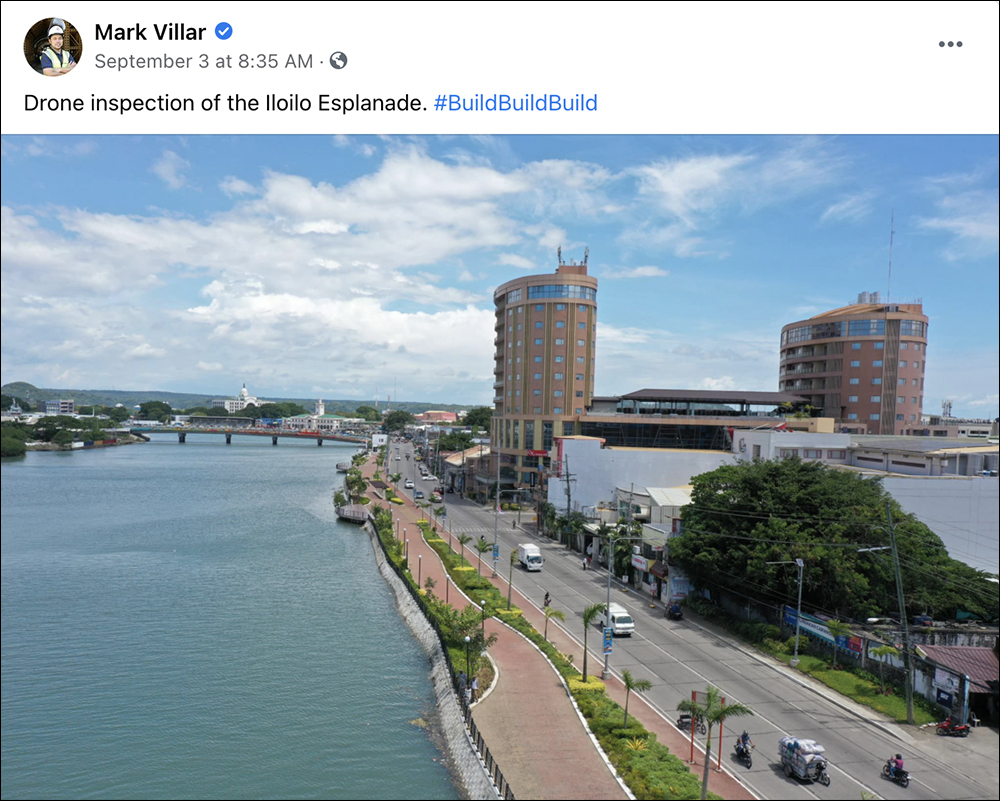 A few days ago, Department of Public Works and Highways chief Mark Villar posted on his Facebook account a photo of the Iloilo Esplanade project. This got people bashing him for apparent credit-grabbing as said project had been opened in 2012, way before the current administration was installed in power.
This prompted Villar to post an explanation:
The 9.035km Iloilo River Esplanade Project extending from Carpenter's Bridge along Iloilo Diversion Road to Quirino Lopez Bridge to Muelle Loney Bridge is almost complete. Out of the 10 esplanade projects along Iloilo River with a total funding of P1.12 billion, eight projects in the amount of P838 million were constructed from 2016 to 2021. #BuildBuildBuild
But because the political climate in the country is so toxic right now, netizens went ahead and made fun of Villar's post. As far as these critics are concerned, Villar and his fellow officials who serve under President Rodrigo Duterte are guilty of claiming credit whenever they can.
Here are the funniest memes we saw on Facebook: