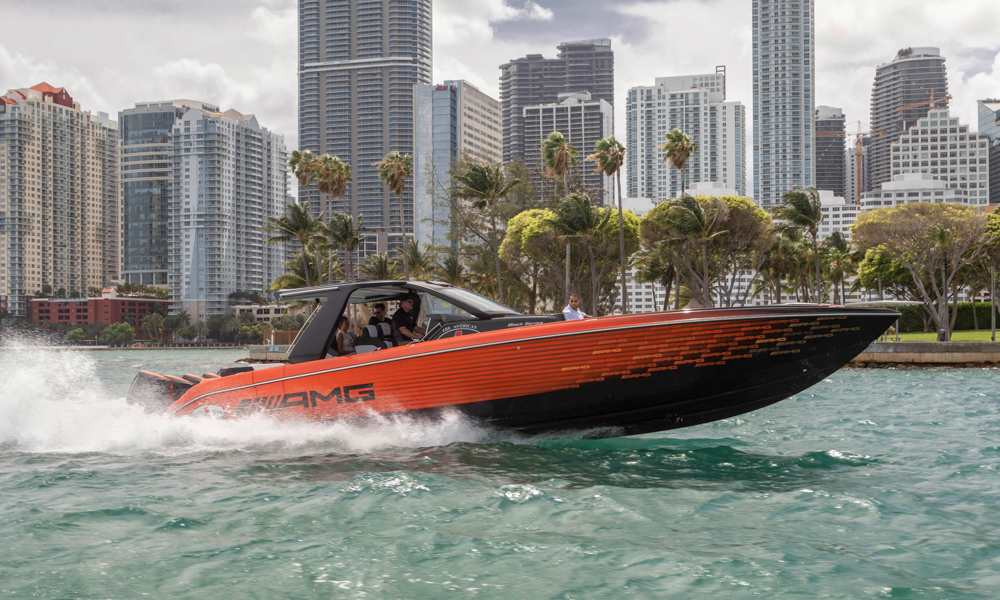 Automakers seem to have a knack for combining cars and boats for people with more money than sense. Mercedes-Benz, in particular, isn't new to this. A few years ago, the company partnered with Cigarette Racing for a powerboat to match the Project One supercar. It's at it again, commissioning the same yacht builder to create something inspired by the Mercedes-AMG GT Black Series sports car.
The resulting watercraft is the Cigarette 41' Nighthawk AMG Black Series. The "41" in the name denotes the vessel's length of 41ft (12.5m), bow to stern. It is shorter than the Project One boat, but the raised bridge with a canopy suggests that this thing is meant to cruise in calm waters at a snail's pace rather than outright speed.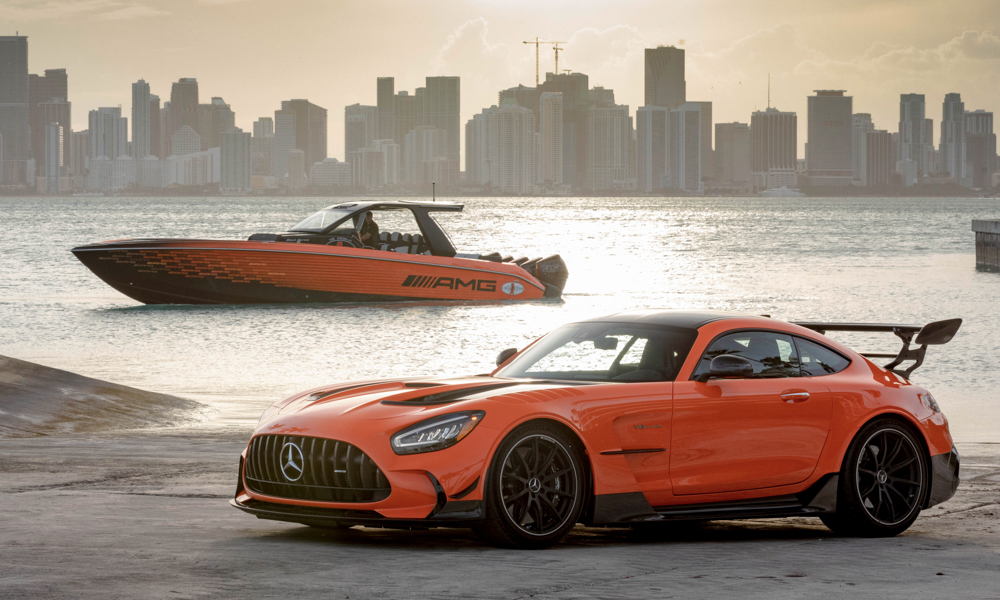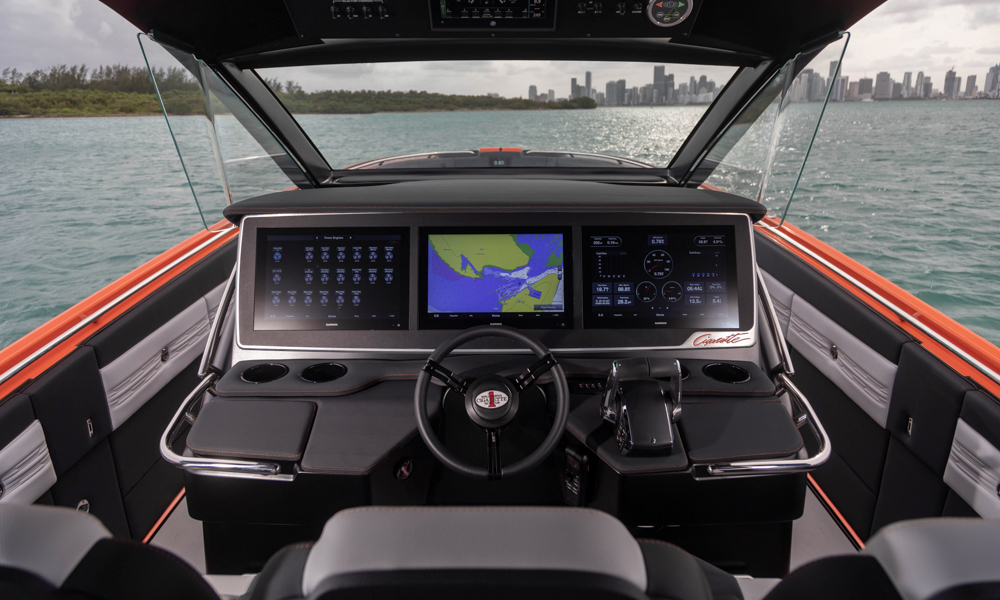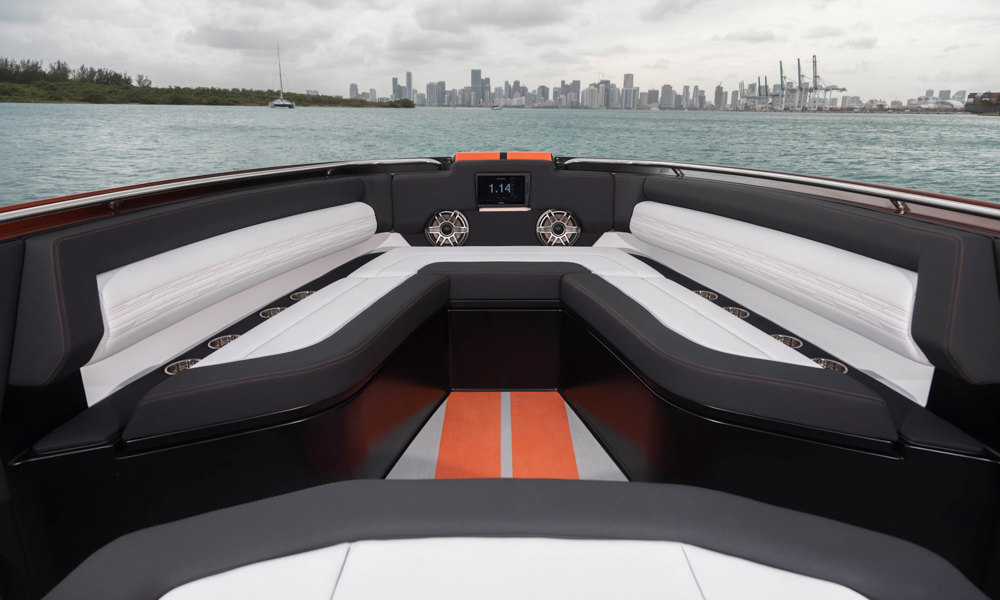 The craft's luxury appointments include plush seating areas located at the bow and the stern. More chairs can be found just behind the helmsman's position. The dashboard panel is milled from a single block of aluminum, and houses three sophisticated Garmin 8617 displays that provide navigation and telemetry. Cigarette Racing has even gone to great lengths with small details such as CNC-machined footrests and mood lighting.
The rear lounge is the place to be when you want to lie down for a quick nap. That is, until the captain opens up the throttles. No less than five Mercury Racing 450R engines power the Nighthawk AMG. These 4.6-liter outboard V8s produce a combined 2,250hp—significantly more than a standard Nighthawk's output of 1,800hp. Get the hull up on a plane and this boat maxes out at over 78 knots (144km/h).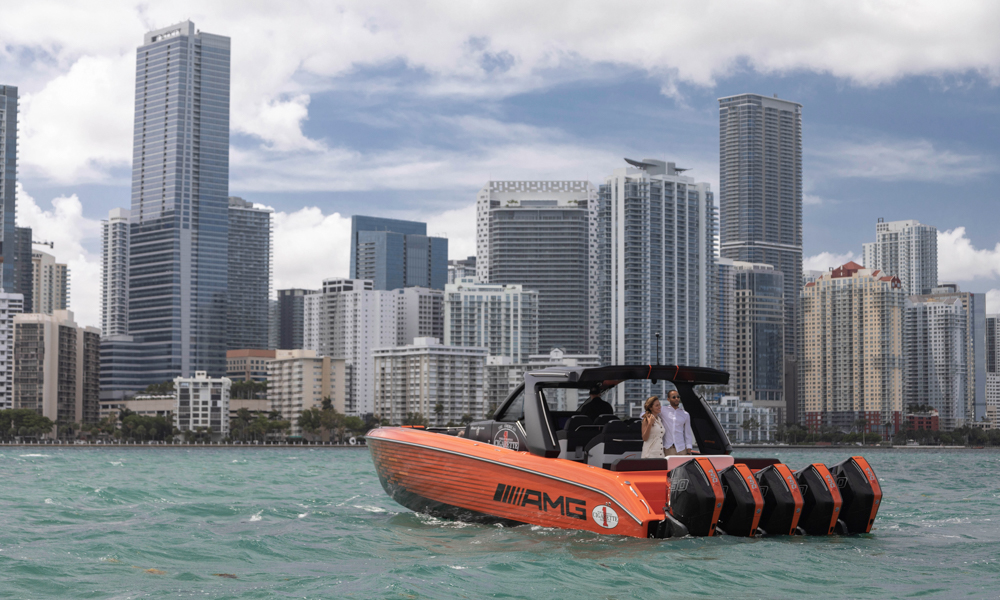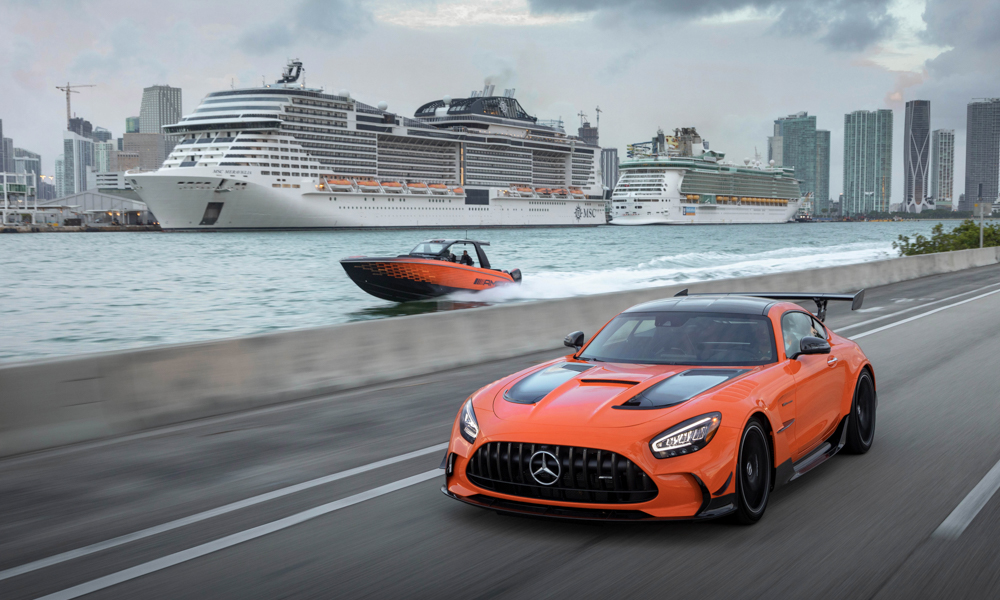 There is no word on the Nighthawk AMG's pricing because you probably can't afford one if you have to ask how much it costs. But a quick search reveals that four-year-old Cigarette Racing go-fast vessels of the same size change hands for around $600,000 (P29.1 million). So, if you're feeling rich but not too rich, just get the $325,000 (P15.8 million) Mercedes-AMG GT Black Series instead.