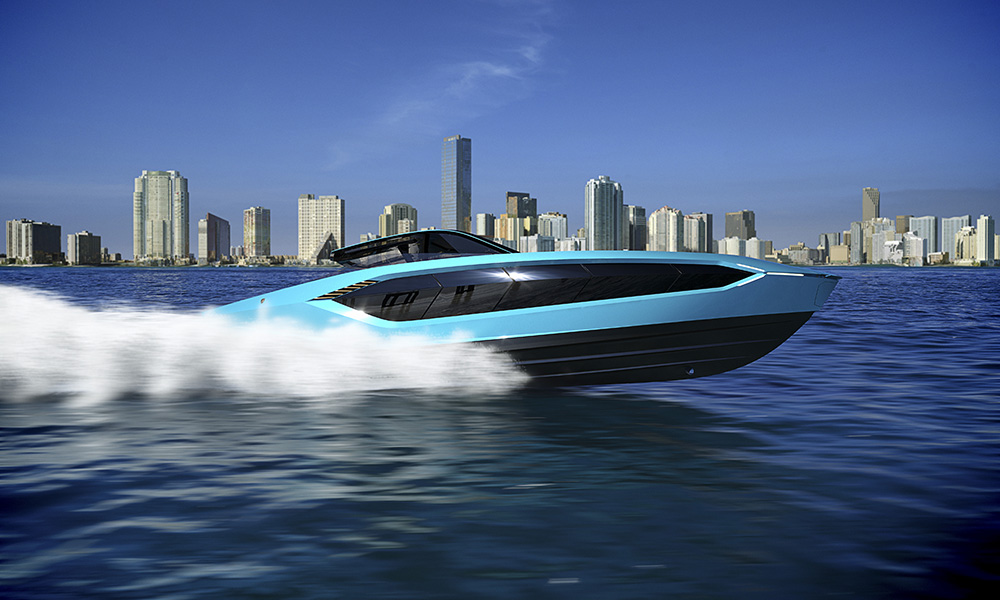 Partnerships between car companies and shipbuilders seem to be the trend these days. Not too long ago, Lexus collaborated with the Marquis-Larson Boat Group to create the LY650 yacht. This time around, it is Lamborghini's turn with its own version of the ultimate watercraft.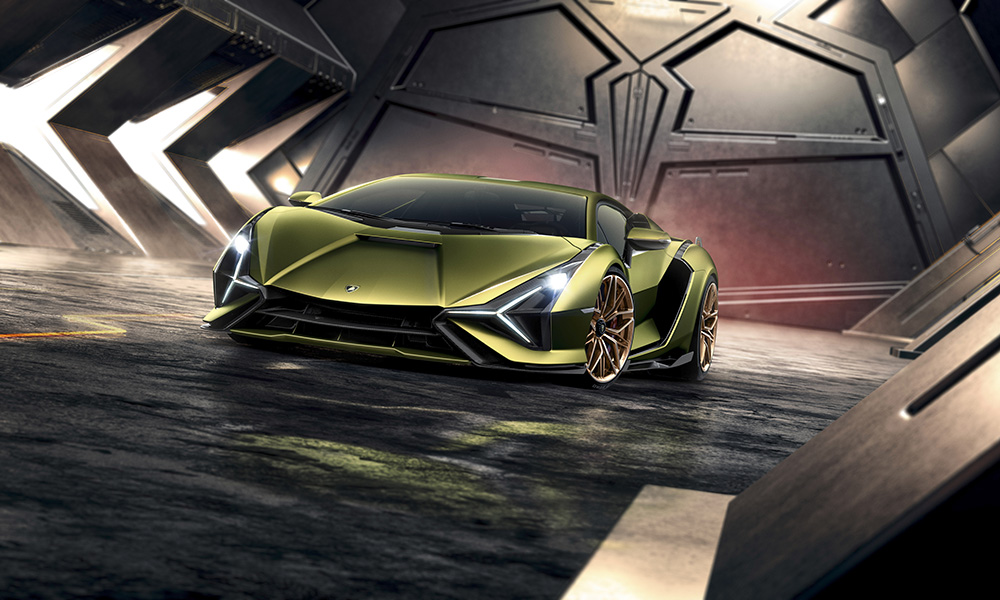 Called the Tecnomar for Lamborghini 63, the Italian automaker has teamed up with The Italian Sea Group to create what is basically a floating supercar based on the latter's Tecnomar brand of high-performance yachts. The 63 in the name references the year when Lamborghini was founded. It is also the overall length of the boat: 63ft (19m), bow to stern.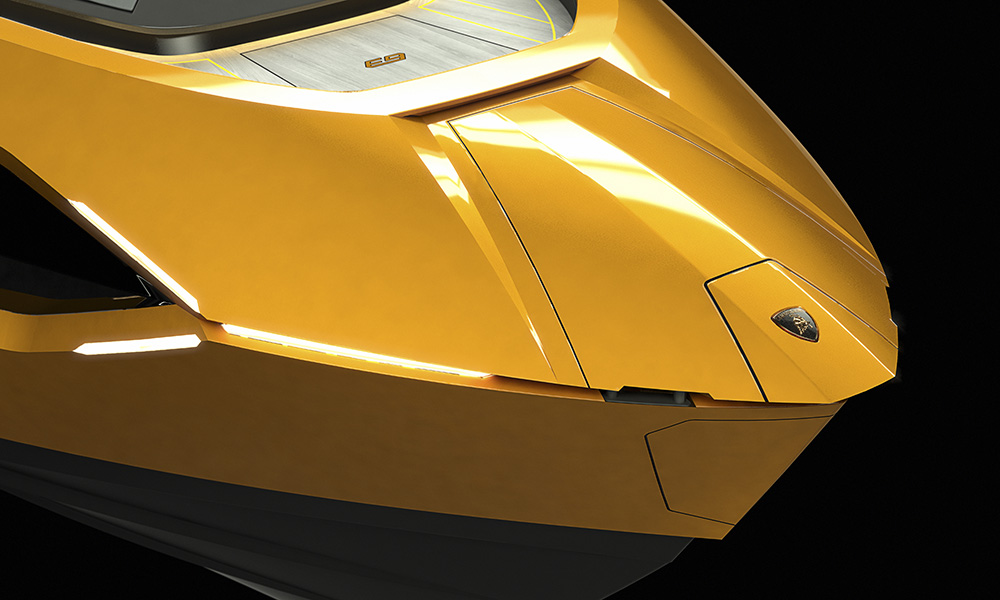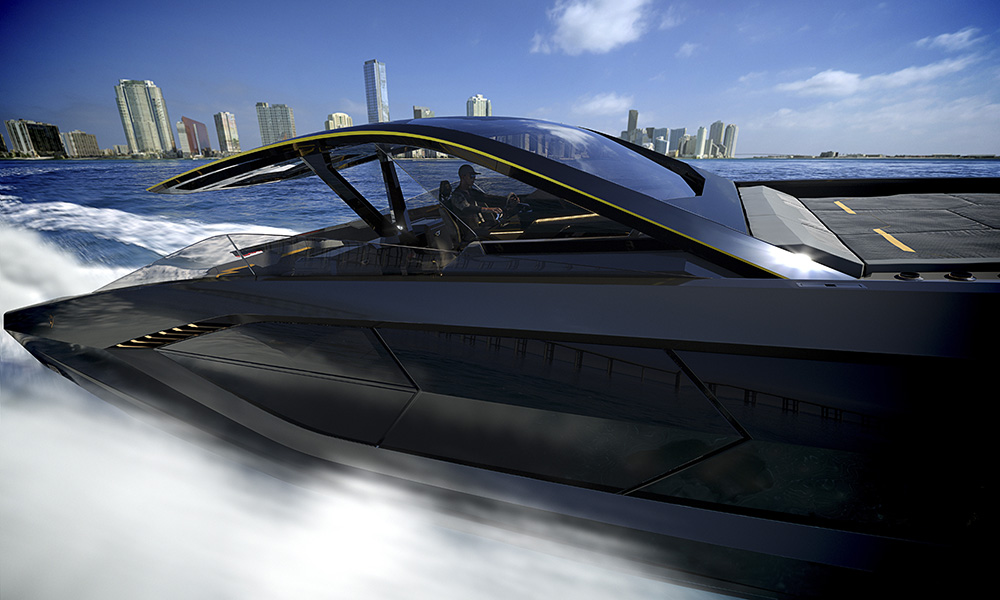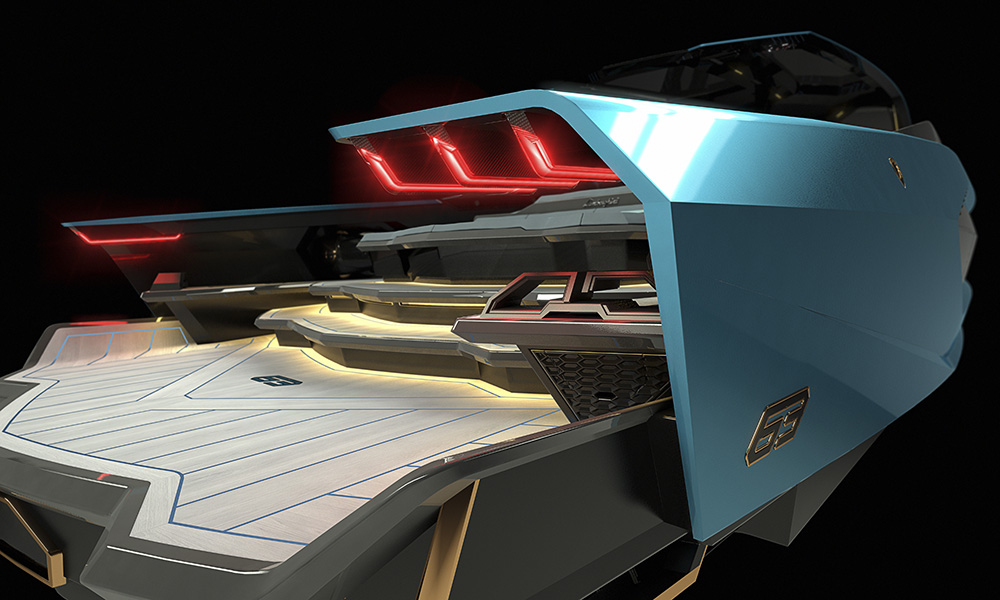 The yacht's design and engineering are generally inspired by the Lamborghini Sián FKP 37 hybrid supercar. Beneath the water line is a planing hull that allows the Tecnomar for Lamborghini 63 to glide over the water if enough power is applied. Tipping the scales at 24 tons, it is classified as an ultra-lightweight boat—thanks to the generous use of carbon fiber in its construction. Features from other Lamborghini vehicles have also made their way to the styling such as the deck's hard top modeled from the company's roadsters.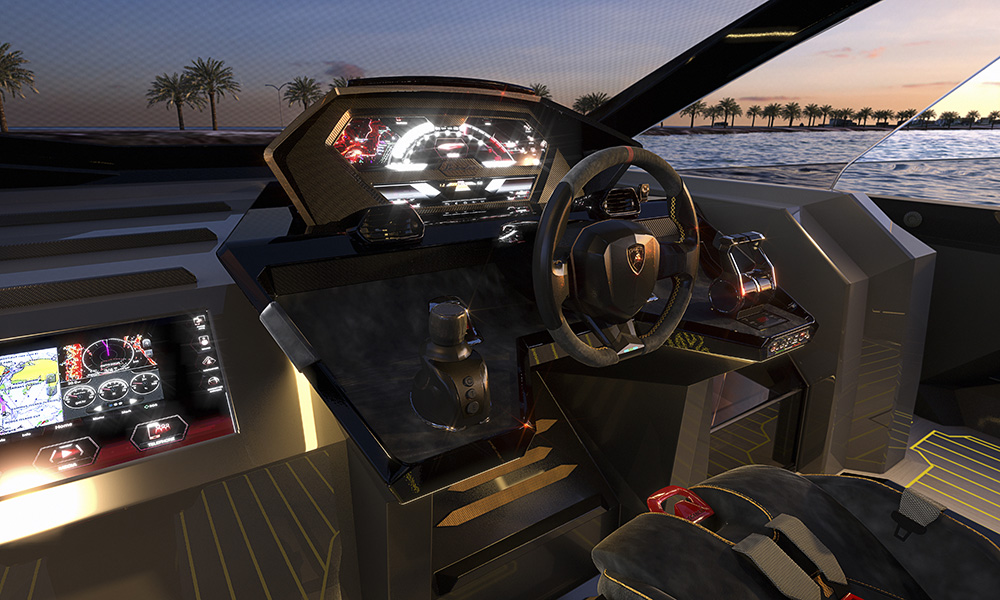 Push the two start buttons in the Lamborghini-inspired wheelhouse and the twin marine V12s come to life. Built by MAN, this pair of massive 24.24-liter engines produce a combined output of 4,000hp at wide open throttle, allowing the Tecnomar for Lamborghini 63 to reach a top speed of 60 knots (111km/h).  To put that into perspective, the Italian Navy's Andrea Doria-class destroyers can muster 29 knots (54km/h) at best.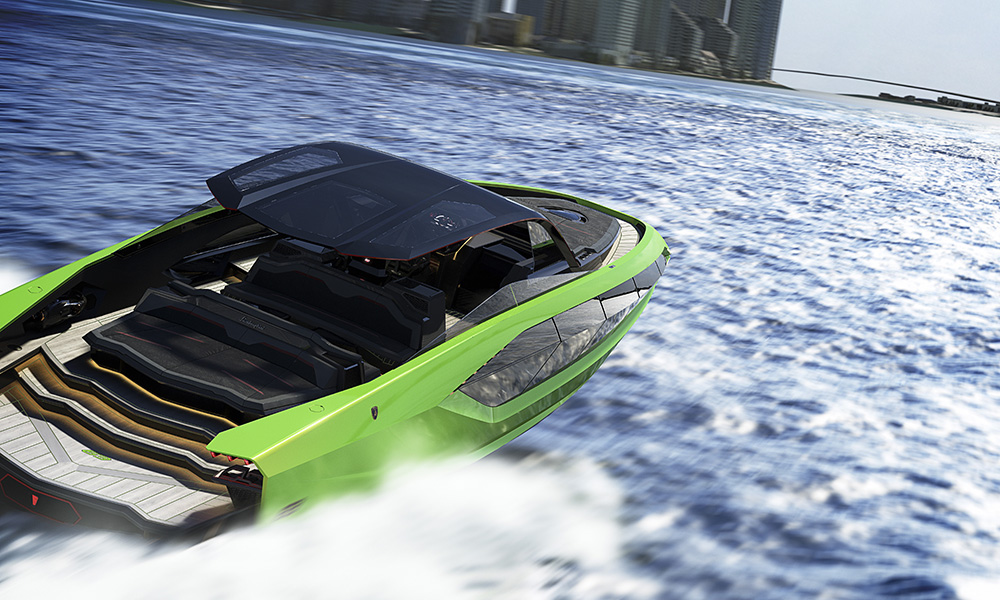 Deliveries of the Tecnomar for Lamborghini 63 begin in 2021. But since we don't have the cash for even the most basic of Lamborghinis, it's safe to say that this boat will only exist in our daydreams.