Ask any classic-car enthusiast what the letters "LOTUS" stand for and the answer will likely be "Lots Of Trouble, Usually Serious." But the times of cheap jokes and unreliable cheese wedges on wheels may finally be over for the legendary British sports-car maker as it unveils its first SUV (and indeed first-ever car with five doors). The fully electric Lotus Eletre promises to capture the soul of the firm while also trying to preserve the spirit of company founder Colin Chapman and his love for lightness and simplicity. Not an easy task in a car that weighs over 2.2 tons, even if it is packed with technology and is a huge departure from Lotus cars of days gone by.
Let's start with the performance figures. Lotus says the Eletre will be available with a power output "from 600hp," indicating that the entry version, while not exactly weak, is just a taste of things to come. The Brits claim that the hyper SUV will be able to go from zero to 100km/h in less than three seconds, and on to a top speed of 260km/h. Fitted with four-wheel drive, its battery pack has a capacity of over 100kWh and promises a range of around 600km per charge under WLTP rules. That's presumably if you take it easy with the right foot. If a recharge is needed, 400km of range can be added in just 20 minutes when using a 350kW charger. In lieu of one of those, slower 22kW AC charging is also possible.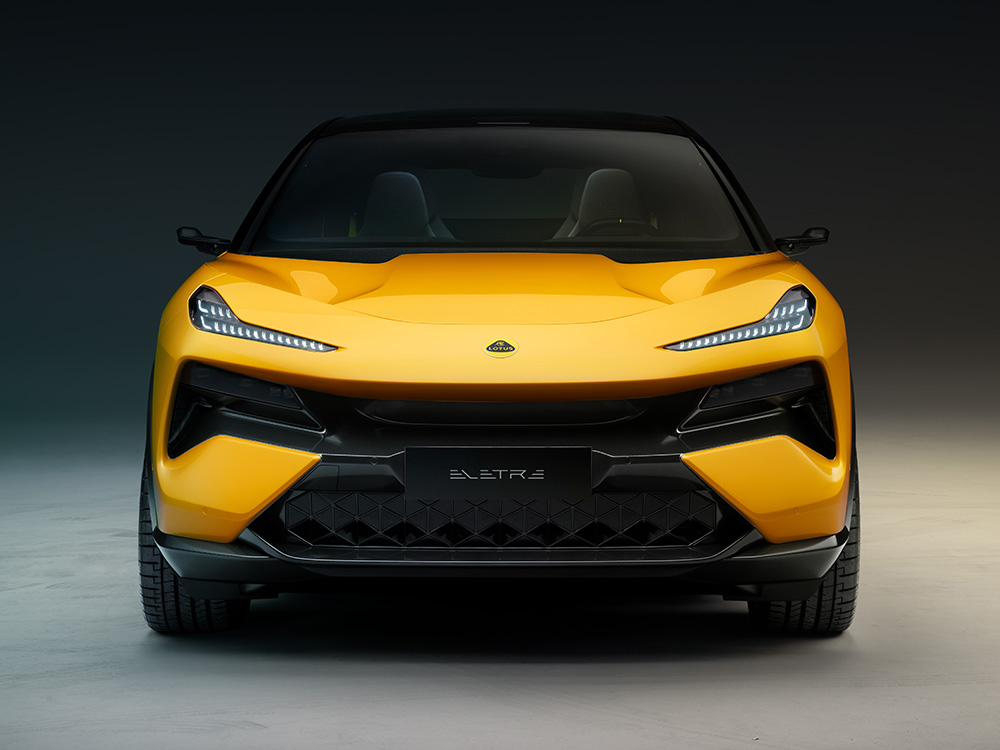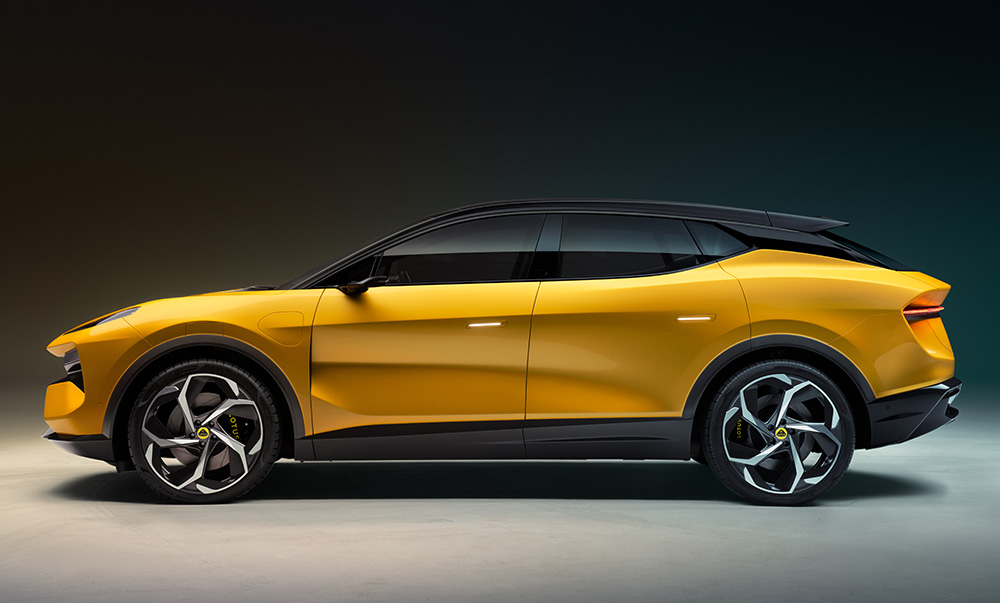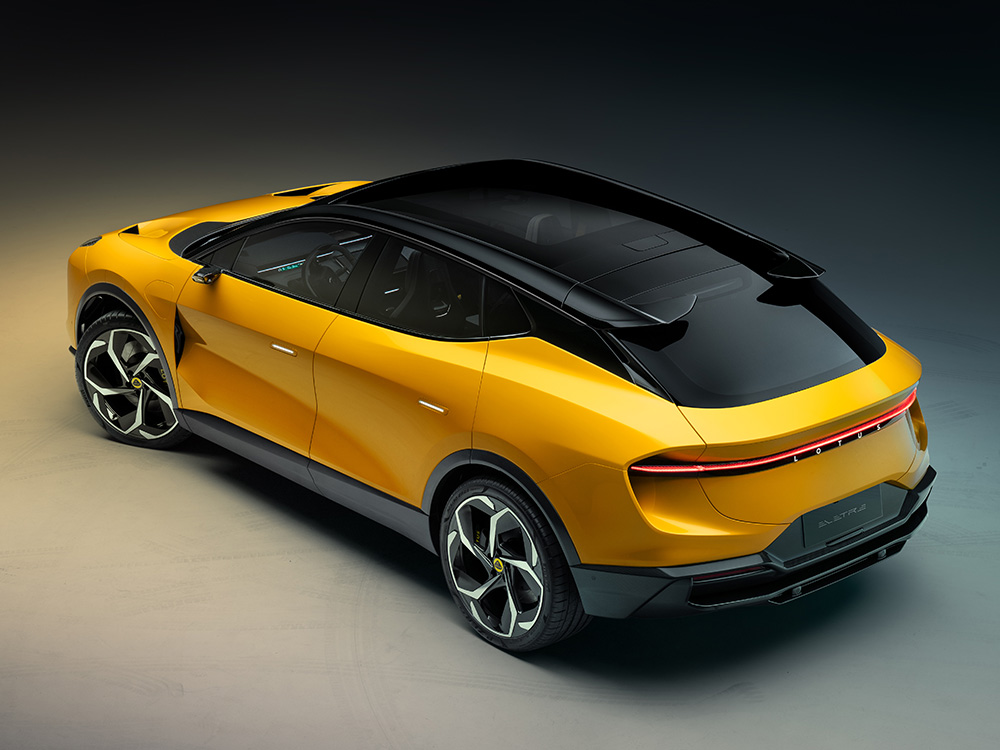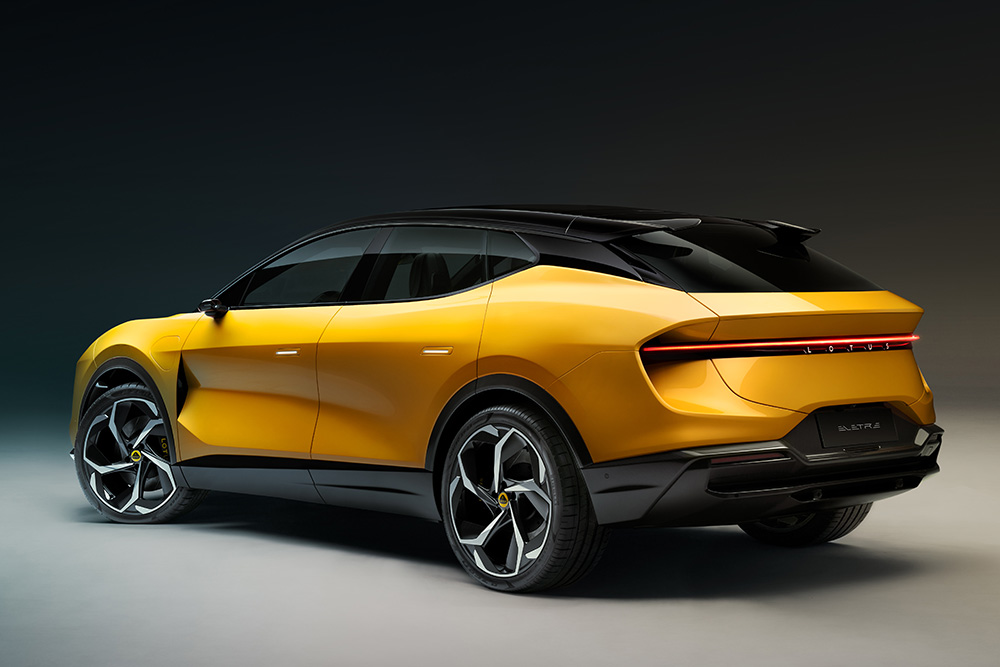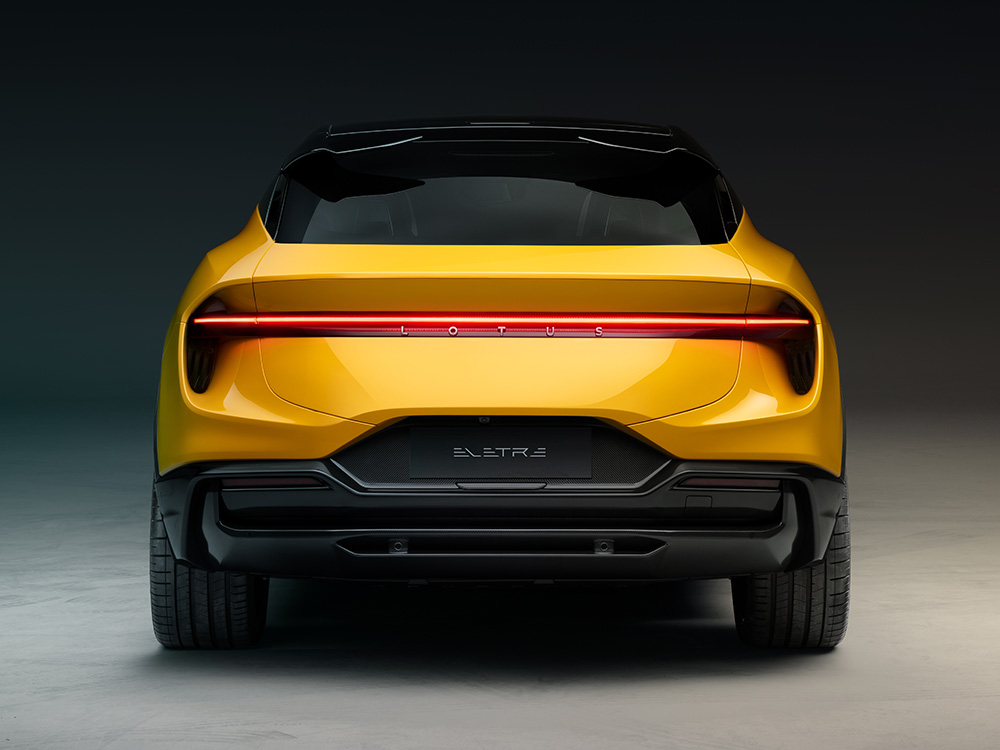 The Eletre will be built in a brand-new manufacturing facility in Wuhan, China, courtesy of Lotus owner Geely without whom this car (and the Evija) would never have been possible. The design looks quite sporty and assertive at first glance, but look at it a bit longer and you can't help but see a bit of mass-market dreariness in its lines. There's nothing radically Lotus about this machine, and dare we say there's every chance that if you leave it in a supermarket car park, it may well get mistaken for one of Geely's other cars, the Zeekr. This, and the fact it's made in China, may well put off customers in the hard-fought super premium SUV segment, where the likes of Lamborghini and Aston Martin are making most of their profits these days.
Maybe the fact this is a fully electric sport-utility vehicle will tempt buyers, with it being the perfect balance between big family car, premium badge, and environment-friendly image. The Eletre is certainly tempting potential buyers with tons of gizmos and gadgets, starting with a "walk-up sequence" that sees the car run a little light sequence and pop out its illuminated door handles when you approach it. Step inside and it's goodbye-classic-Lotus, hello-high-tech-cabin. The round instruments for the driver have been replaced by a 30mm slim strip that shows all the basic info and is supported by a heads-up display using augmented reality features. In the center sits a 15.1-inch OLED touchscreen that controls everything from the climate to the stereo.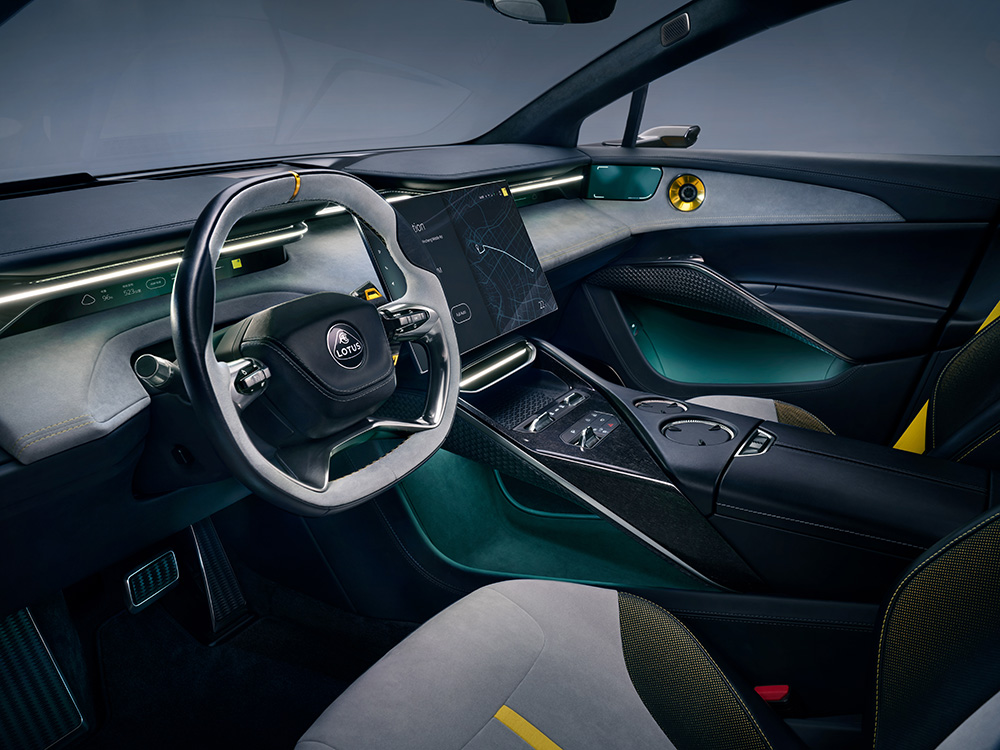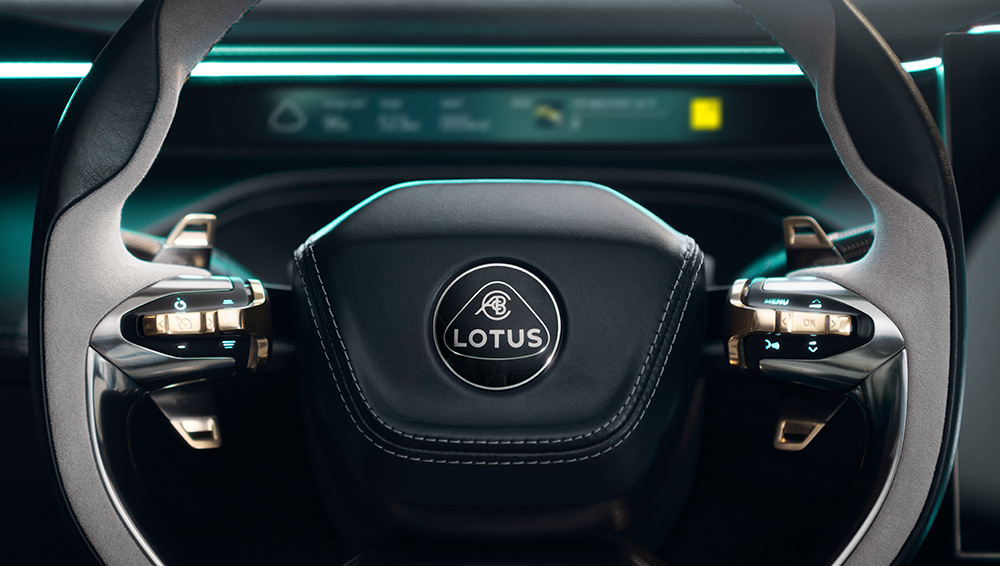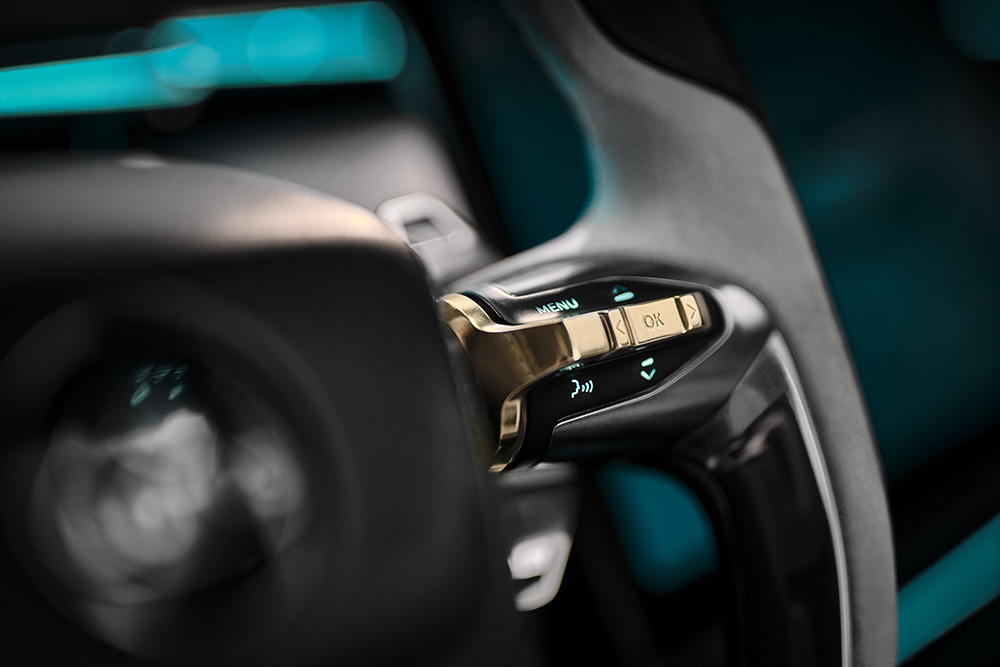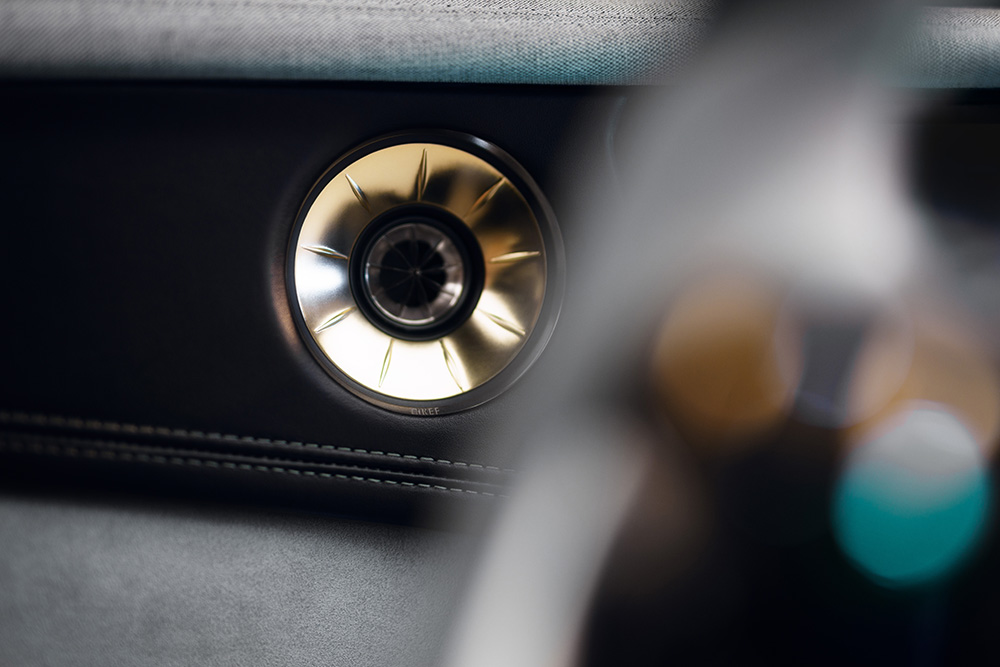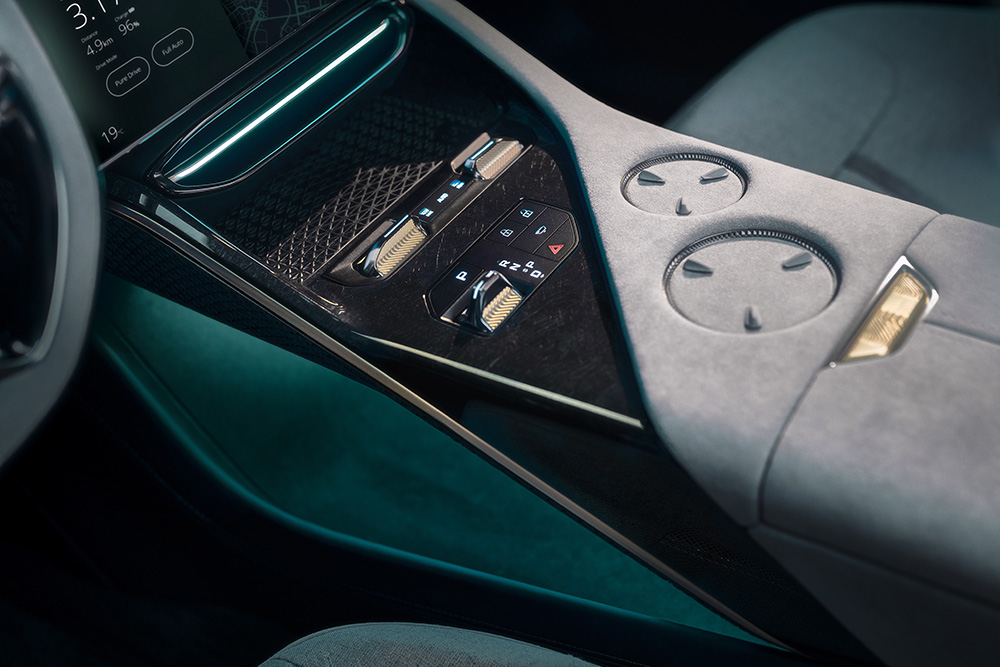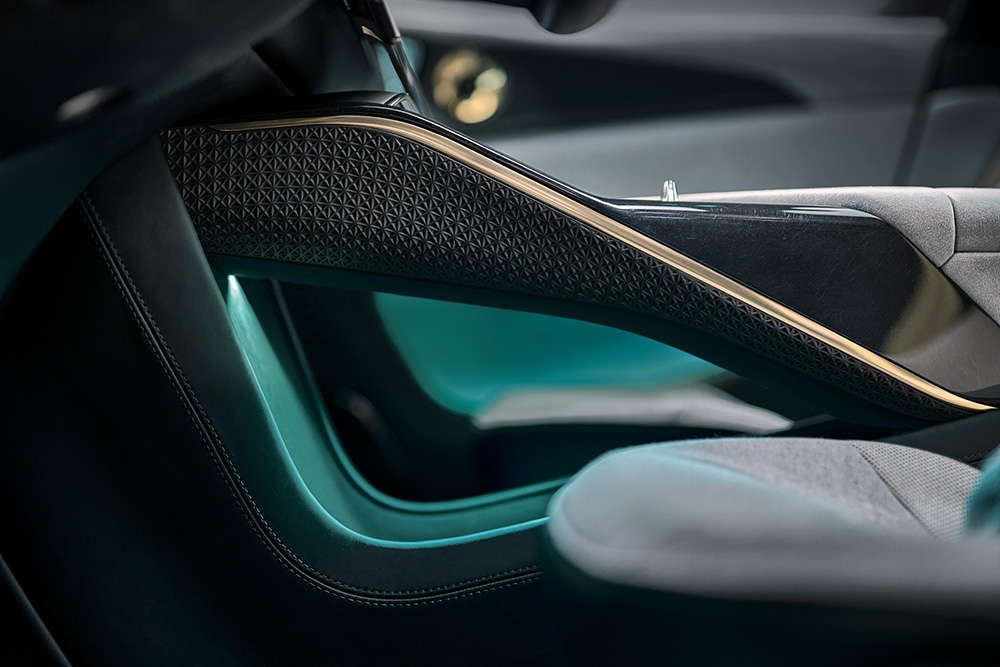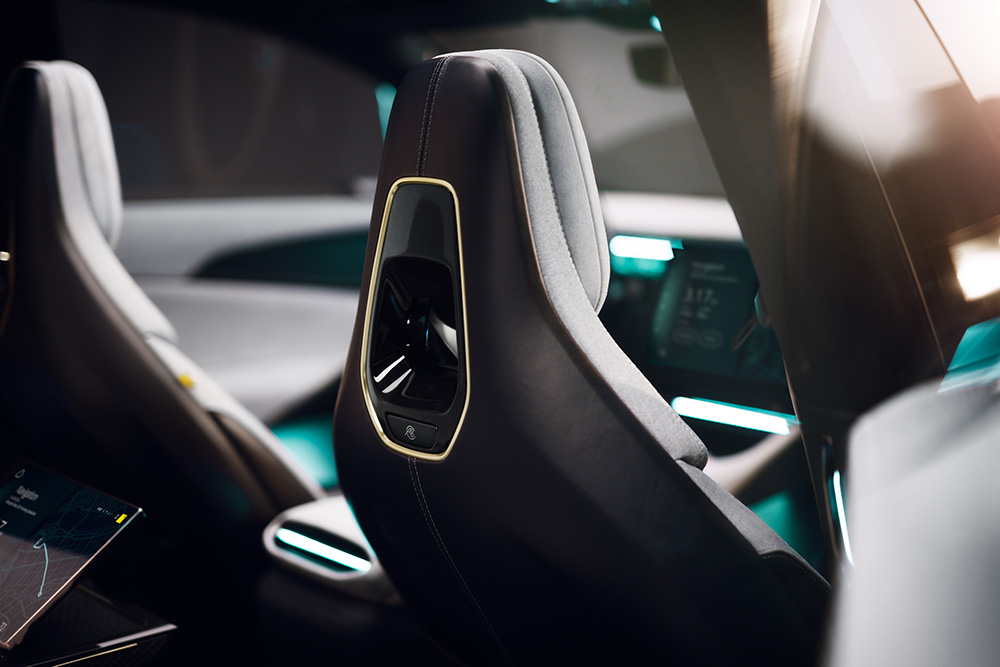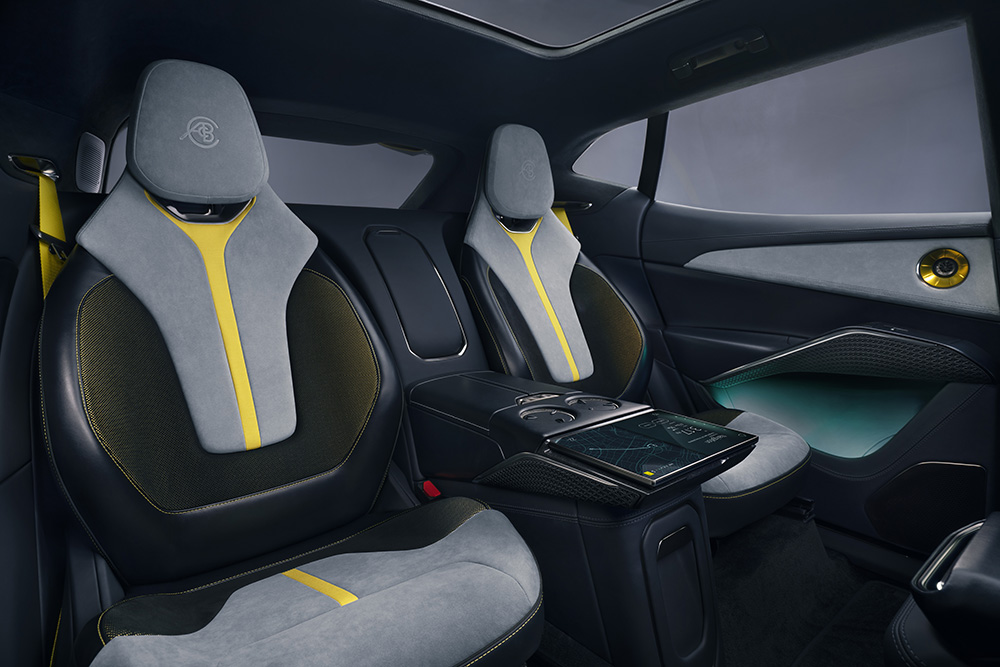 A 15-speaker stereo system by KEF comes as standard and can be upgraded to a 23-speaker system with 3D sound. Instead of wing mirrors, the Eletre has ERMDs (or Electric Reverse Mirror Displays). That's a fancy name for three different cameras on each side that give a rear and 360° view, and help the car drive autonomously. It's also fitted with LIDAR to help with this, and rolls along on 22-inch (or optional 23-inch) five-spoke alloy wheels. Naturally, it also has all the driver-assistance systems under the sun (or on Geely's shelf), and comes with 5G connectivity. Passengers can enjoy the ride while sitting on seats covered in a wool-blend fabric that promises to be 50% lighter than leather, and where other cars would likely use plastic, Lotus is applying recycled carbon fiber to make the cabin a nice and posh place to be.
Standing 5.1m long and 2.1m wide, the Eletre is built on the company's new 800V dedicated electric vehicle architecture and consists mainly of aluminum and high-tensile steel. Fitted with two electric motors—one at the front and one at the rear—the SUV carries its battery pack as close to the ground as possible to aid handling, and comes with air suspension and continuous damping control to keep things comfortable or sporty. There is no doubt that the Eletre is an impressive step into the future for Lotus, a company that now has as its slogan "Born British, Raised Globally," but only time will tell if buyers will warm up to the newest kid on the SUV block.