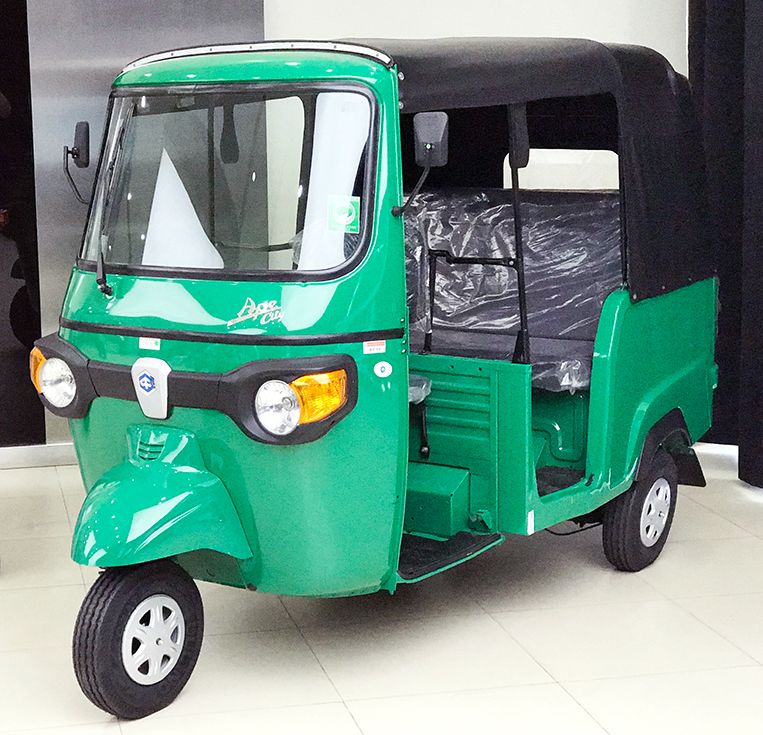 Having pretty much cornered the four-wheeled ride-hailing market in the Philippines, tech giant Grab is now looking for further growth by expanding into three-wheeled transportation territory. The company has already been trying out its GrabTrike service with conventional tricycles in Angeles City and Bataan, but a newly signed deal with the local distributor of Piaggio is now aiming to take things to the next level.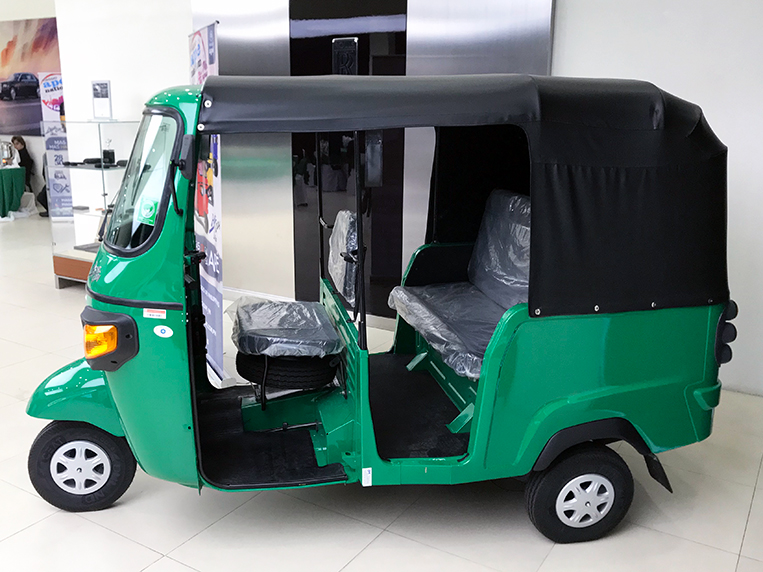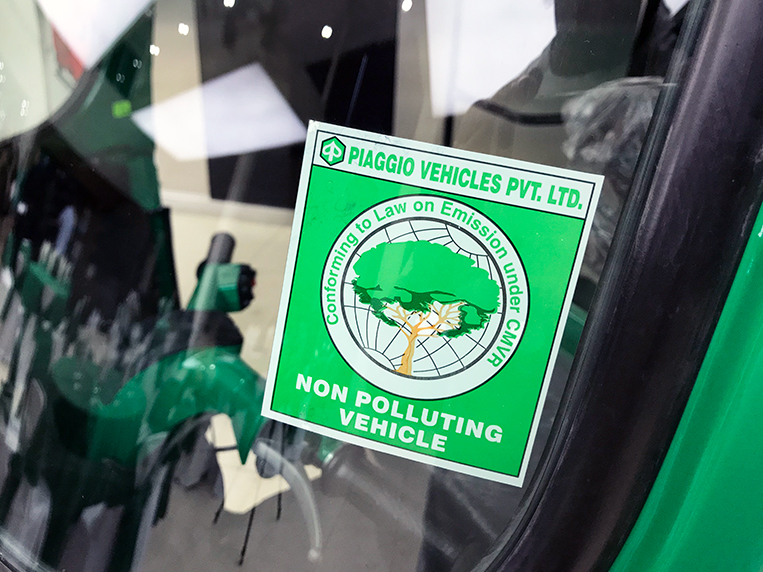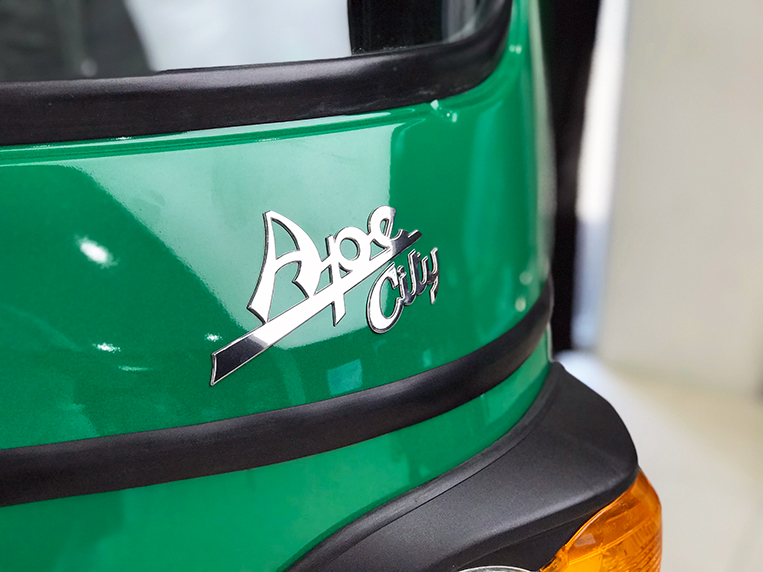 The space where luxurious British cars usually await wealthy customers served as the venue for Grab's latest media event. There, in the shiny Rolls-Royce showroom in Bonifacio Global City, a different kind of vehicle took center stage. Bright-green, with three wheels and plenty of Italian heritage under its metal skin, a Piaggio Apé City was on display to give a taste of the kind of tricycle we would be seeing a lot more of in the future if things went according to the plans of the ride-sharing firm and local Piaggio importer AutoItalia. The cute three-wheeler is being rolled out under the GrabTrike Premium service, with 24 of them already ferrying passengers around the city of Binalonan in Pangasinan. In total, the two companies plan to utilize 2,000 units as part of the partnership.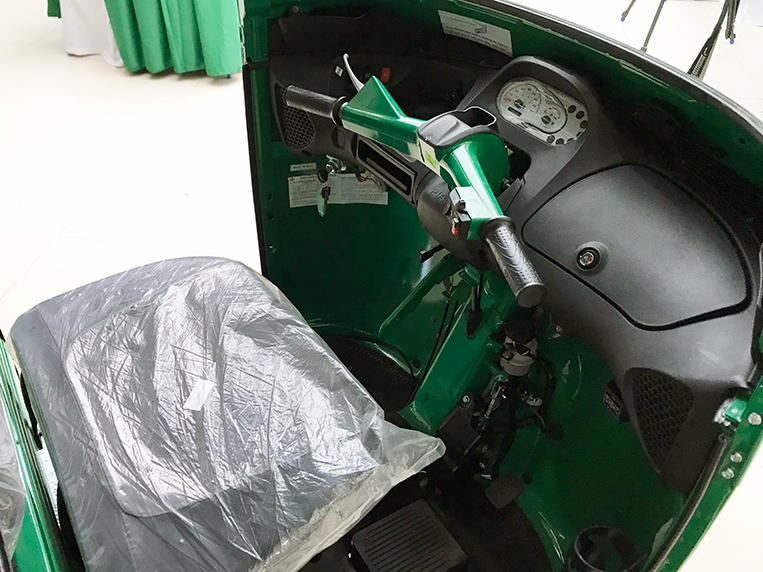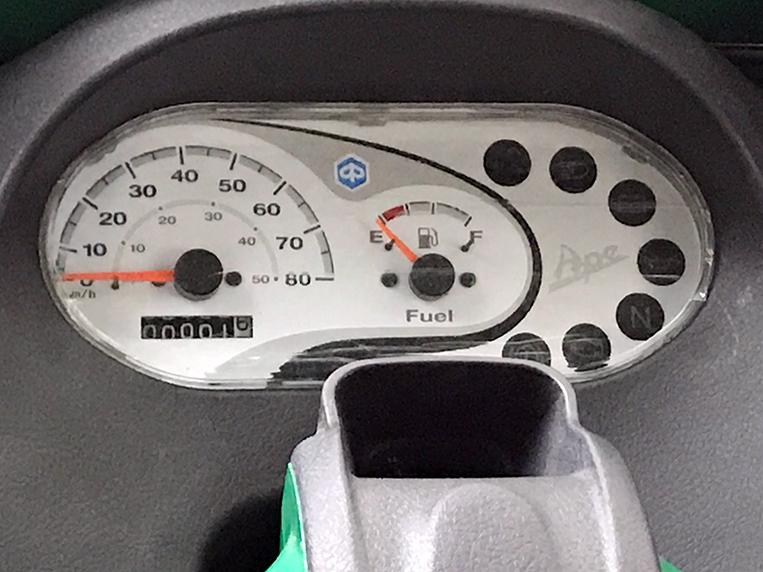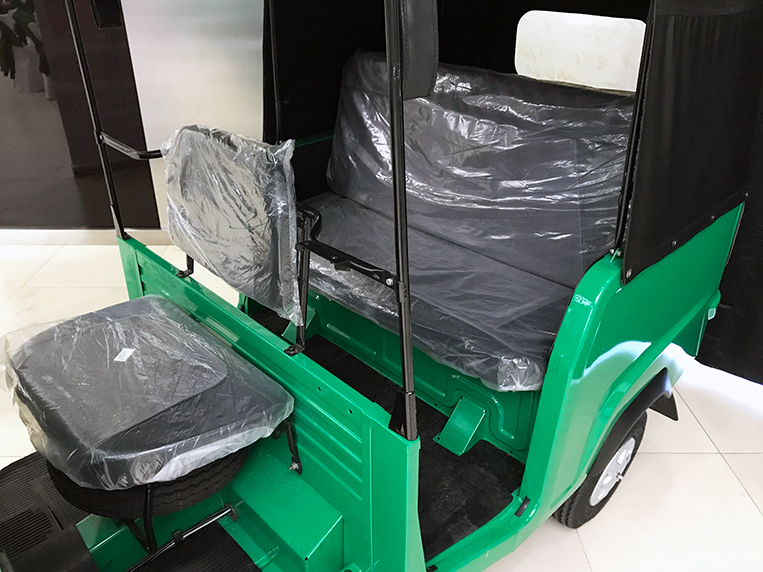 The service is called "premium" to differentiate it from the regular, sidecar-equipped tricycles that until now are the most commonly used short-distance commuting option for many Filipinos. The Piaggio Apé promises more space and comfort than those older machines, and offers a maximum load capacity of 300kg that will undoubtedly be put to the test on a regular basis. The latest versions of this mini people carrier—in production since 1948—come with Euro 4-compliant diesel and petrol engines, and the claim is that they are so fuel-efficient, they can cover up to 38km on a single liter of fuel.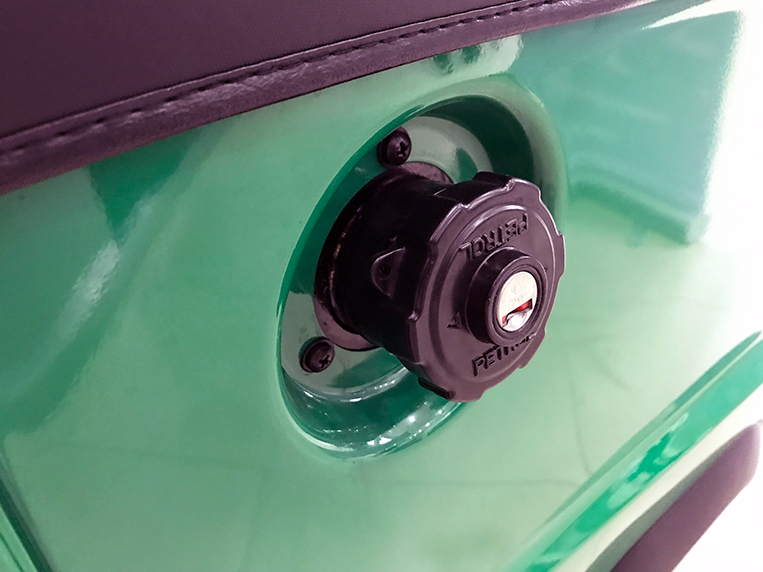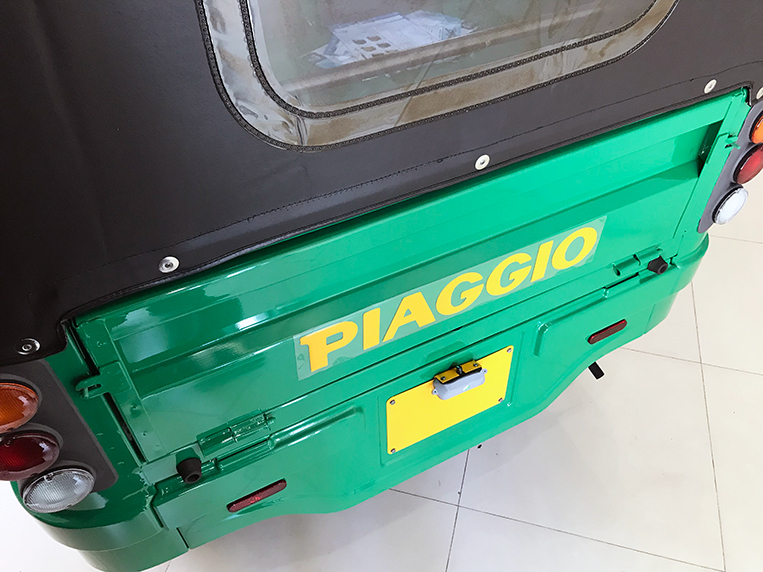 Asked why the two firms didn't bring the electric Apé to the Philippines—an even more environment-friendly vehicle already in use in other countries—Autohub Group president Willy Tee Ten mentioned that the infrastructure needed to efficiently run EVs in the country is still the biggest challenge, but that progress is already being made in the field. (AutoItalia is part of the Autohub Group, which also distributes Mini, Rolls-Royce and Vespa in our market.) Grab Philippines country manager Brian Cu, for his part, was quick to point out that his team has a fleet of electric vehicles in Singapore, and that he would be happy to see zero-emission vehicles running under the Grab flag on our roads.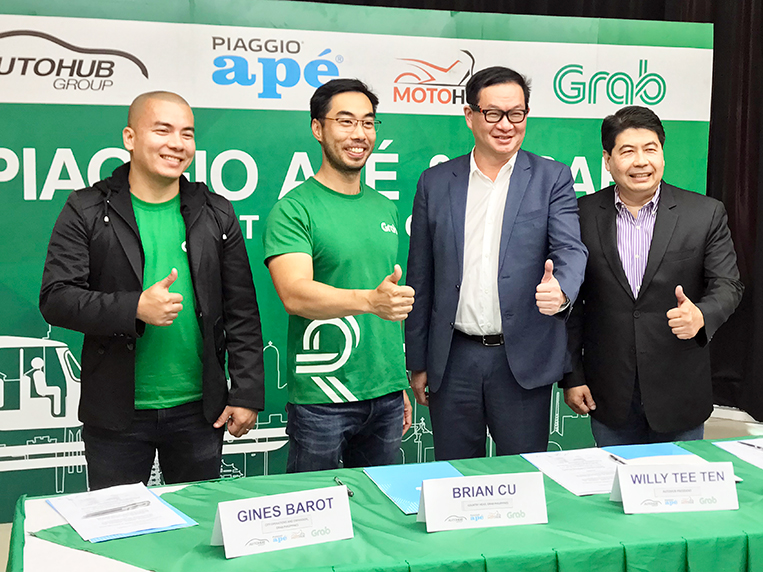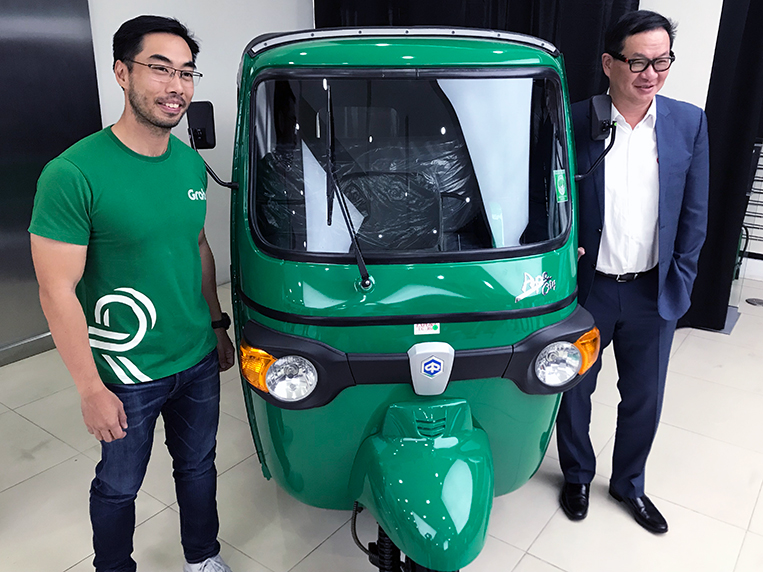 Grab is planning to expand the service to more and more cities over time, but first it needs to talk to every local government unit individually to receive clearance to operate the quirky-looking Italian trike, as the vehicle doesn't quite fit into most existing PUV regulations. Pricing is also set by LGUs, but a P10 booking fee is always applied and goes directly to the driver. The hope is that many existing operators will eventually upgrade from old sidecar contraptions to this more modern people mover, which would mean a little bit more comfort for passengers, cleaner air for everyone, and maybe even slightly less congested roads. The name Apé, by the way, means "bee" in Italian, with no monkeys involved whatsoever. Expect to see the green machine buzzing around a neighborhood near you soon.