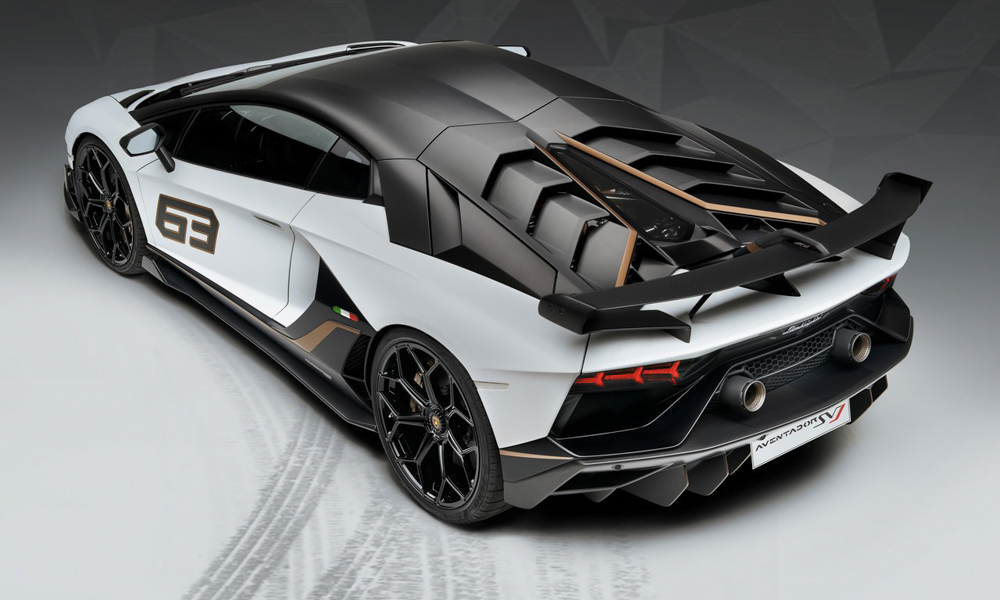 With its 6.5-liter V12 generating 770hp and 720Nm, the track-optimized Lamborghini Aventador SVJ can rocket from zero to 100km/h in 2.8 seconds and hit an eye-watering, sphincter-constricting top speed of over 350km/h. It's also the first production V12 Lamborghini to feature an active aero system that uses inertial sensors to adjust its aero bits like the carbon-fiber rear wing and underbody vortex generators depending on the driving conditions.
But the car has a little bit of a problem with the design of its engine hood, particularly with the screws for the hinge. According to a US NHTSA recall notice, the plastic elements in the Aventador's hood hinge might deform due to heat, leading to a torque reduction in the screws, which could result in the engine cover popping open under strong vertical and longitudinal acceleration. Needless to say, this can only end in tears as the hood was not designed to act like an air brake.
The problem was discovered after Lamborghini received one report of the possible issue in France through its dealer network. The company quickly went to find the root cause of the problem, and issued a voluntary recall of all affected units. The safety recall only covers the coupe version of the Aventador SVJ, as it is the only model utilizing the particular hood hinge design. The fix involves installing a thread locker to prevent the bolts from unscrewing over time. If you own an Aventador SVJ Coupe , you should already have gotten an e-mail informing you of the issue and encouraging you to bring your car to the dealer ASAP.
Those of us who make up the hoi polloi need not worry about this problem, of course.