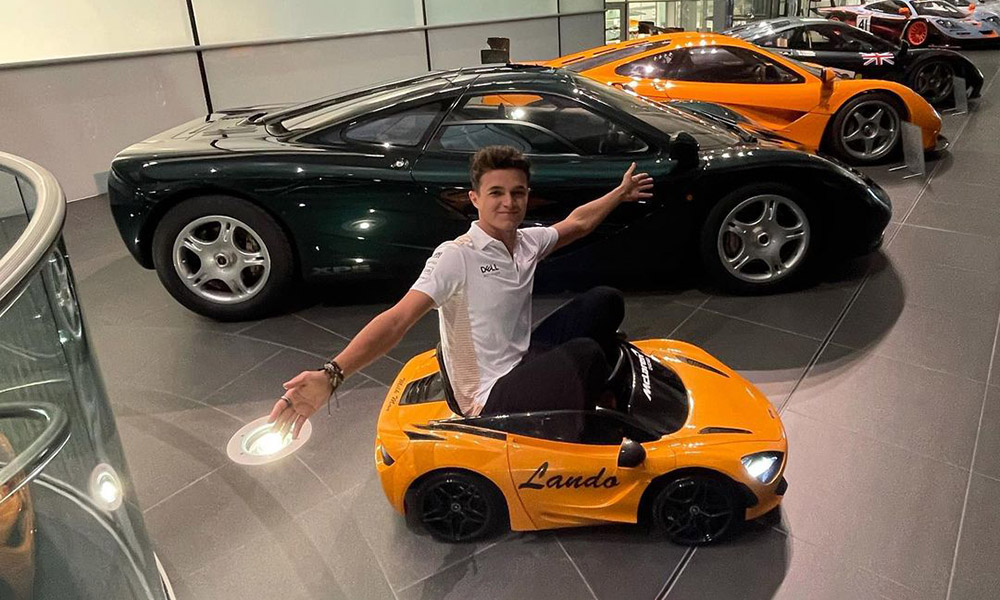 Mental health is a big and important topic, especially nowadays. With the pandemic hitting many people hard, speaking out when you are experiencing problems is key to getting help. Sadly, there is still a stigma attached to this. British-Belgian Formula 1 driver and all-around good guy Lando Norris is determined to change that.
The 22-year-old racer has turned into a true mental health pioneer as he recently opened up about his own struggles in an interview with the sport's official website.
It is hard to imagine the young man as being anything else than his usual cheerful self. But even much loved and adored sportsmen like him experience challenges at times. Norris has decided not to hide this side of him and instead chosen to be vocal about it, in the hope that it will encourage others to do the same. He goes on to say that he does not see this move as resulting in anything negative.
"It is only going to help you get better," he shared. "If you have a big following, if you have a lot of people watching, you are only going to help people who are also struggling."
I thought it better to speak about it more publicly, and worldwide, to try and help as many people as possible
His employer McLaren has backed him up on this advocacy and started working with Mind, a mental health charity. As part of this collaboration, Norris and his teammate Daniel Ricciardo have taken part in various activities promoting good mental health. Another charity that Norris has shown support for is Our Frontline. He wore a special helmet design for it at Silverstone.
All of these efforts have not only heightened awareness, but also raised thousands of dollars for the charities. These are achievements already, but it seems Norris is only getting started. His fans played a big part in this endeavor, as he mentioned during the interview, saying that their messages of support and admiration for his courage and his concern were "pretty amazing."
Norris understood the impact that he had on his followers and his fan base and to anyone who might be going through a hard time. "So, therefore, I thought it better to speak about it more publicly, and worldwide, to try and help as many people as possible," he concluded.