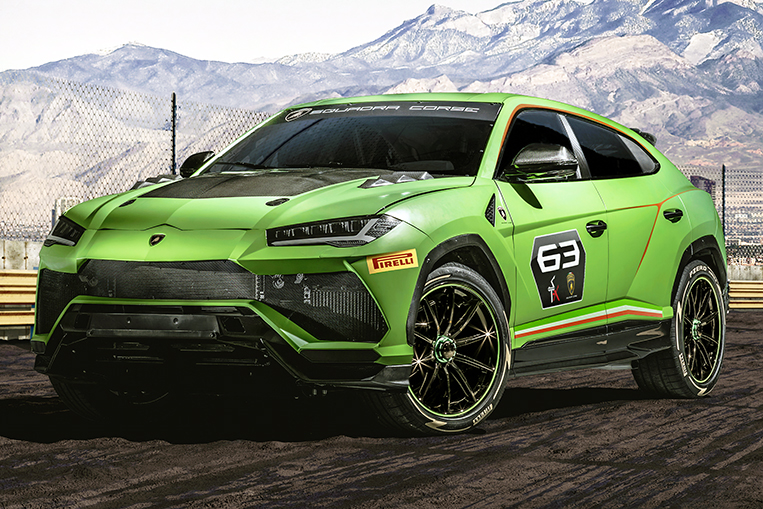 Do you remember the Lamborghini LM002? Yes, that tank-like monstrosity designed for Arab armed forces to run rings around Kalashnikov-wielding Islamic fundamentalists. But even with the V12 heart of a Countach shoehorned under its hood, the unwieldy LM002 lacks proper manners on the tarmac. The Italian automaker wants to make amends for this, and it's going to do it with a track-ready version of the Urus.
Called the Urus ST-X, this beefed-up version of the already-meaty Urus was designed for a proposed one-make race for Lamborghini's SUV. The series is set to debut in 2020 on purpose-built European and Middle Eastern tracks that will feature a mix of on- and off-road surfaces much like rallycross. While the Urus ST-X isn't going to run around in the desert decapitating guerrilla separatists, the entertainment value of this ute speeding on a racetrack is an equally noble cause.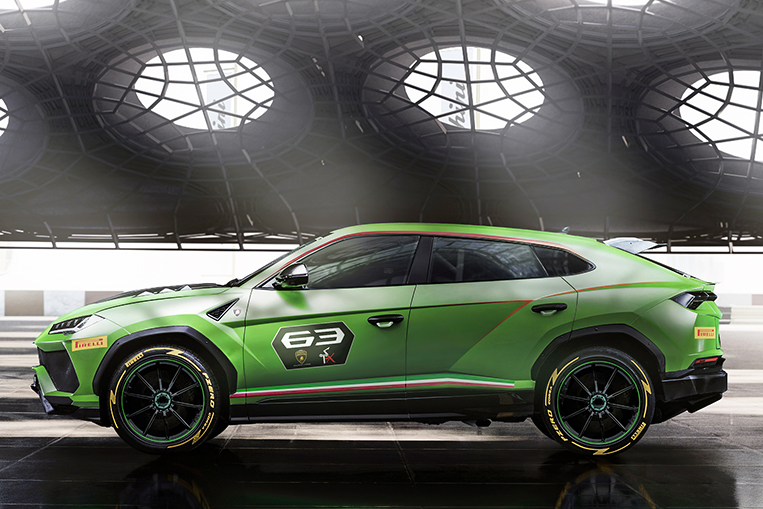 To make this bull fight-ready before it's let loose on the streets of Pamplona, Lamborghini's Squadra Corse division has fitted it with a host of FIA-spec goodies. A roll cage made of toughened steel preserves the aggressive lines of the Urus ST-X should it decide to perform on-track gymnastics. To make sure that the bull doesn't turn into a juicy medium-rare steak, a fire suppression system and an FT3 fuel tank are fitted.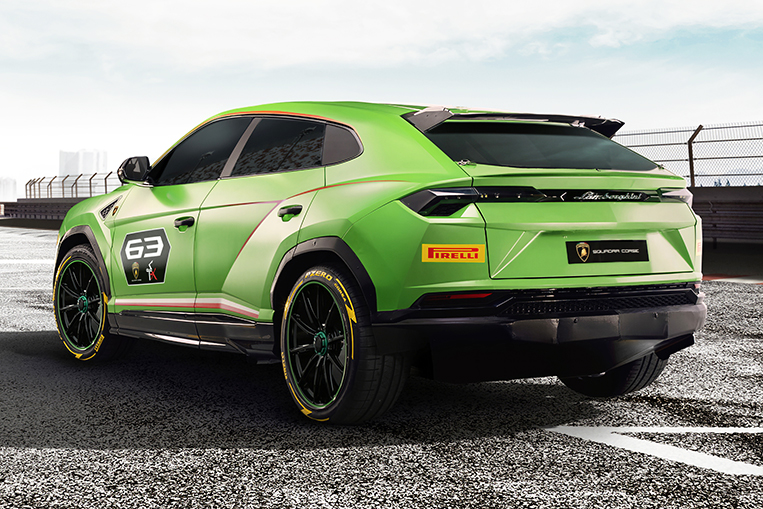 Unlike the LM002 and its crazy powerplant, the Urus ST-X is powered by a rather conventional Volkswagen Group V8 boosted with a pair of snails. Thanks to oversized cooling ducts, this engine delivers a very race-worthy 650hp. Keeping all that power in check is a downforce-inducing rear wing and wide Pirellis wrapped around 21-inch lightweight wheels. But this is a Lamborghini. Expect the Urus ST-X to power-slide around corners with all four tires smoking courtesy of 850Nm of torque.
The Urus is indeed a worthy successor to the very quirky LM002. While the latter's 12-cylinder engine never gave it the racing capability it probably deserved, the former's ST-X guise certainly does justice to the term "super SUV." And who knows? While the car is designed to compete in rallycross-type races, it could potentially be Lamborghini's first foray into Dakar Rally.