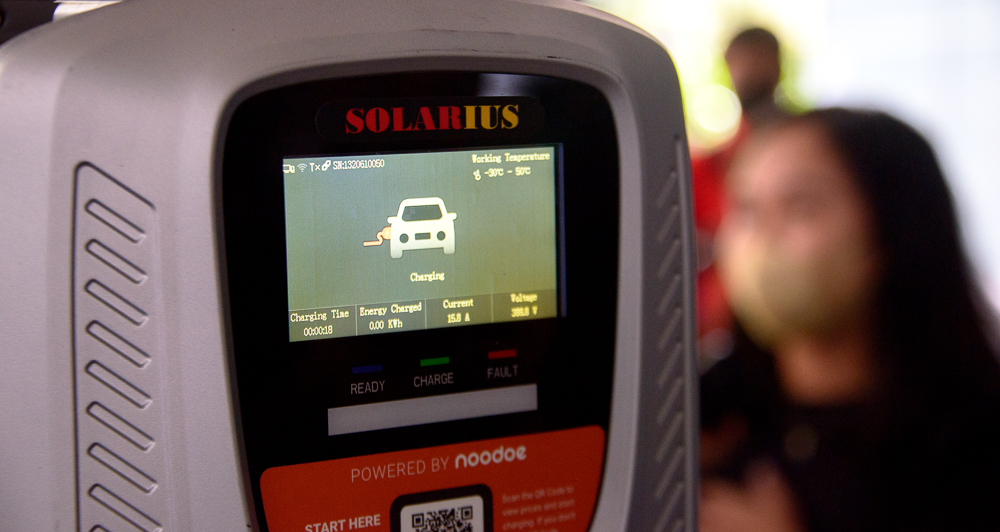 Solarius, known for its business of installing solar panels in homes and buildings, has announced that it is branching out to create an expansive charging network in the Philippines.
Given the novelty of the situation, however, there's some explaining needed to do.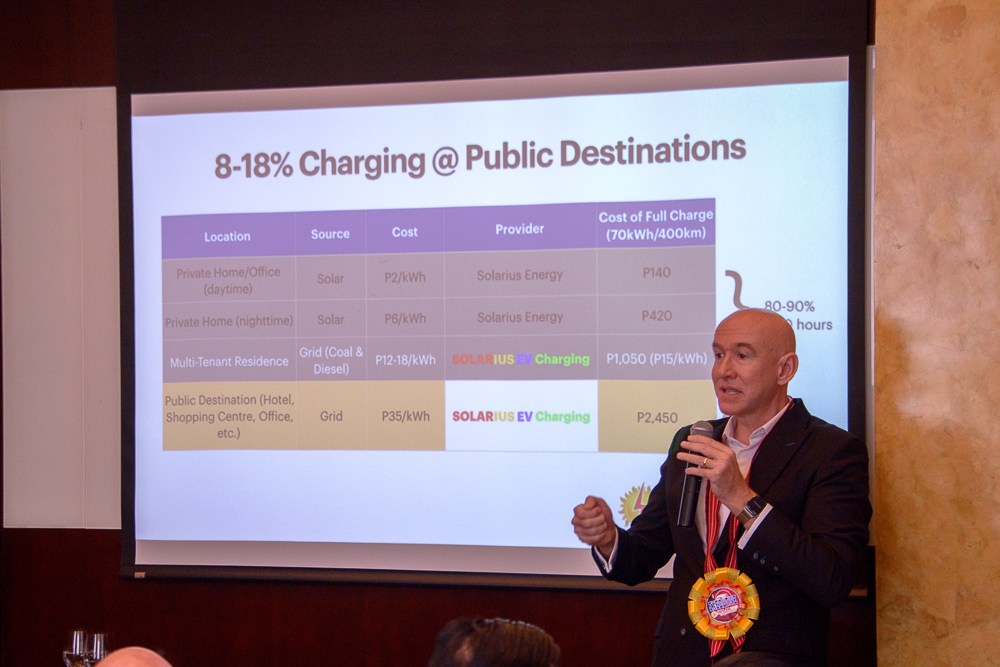 We motorists have grown accustomed to the periodic trips we have to make to the gasoline station to fill up. There's a prevailing idea that the same applies to EVs, albeit with a far longer waiting time. When coupled with range anxiety, it's understandable that most folks would think that EVs just don't make sense in the Philippines. Solarius CEO Peter Wilson disagrees.
Charging for city use is a solved problem as well, given that most EV sales at the moment are bundled with home chargers, ensuring that you start off each day with a full tank, so to speak. With EV ranges already exceeding 400km, and most trips averaging a mere 60kph, the bulk of Luzon is actually accessible from Metro Manila for most electric vehicles. But how do you deal with charging when you're far from home?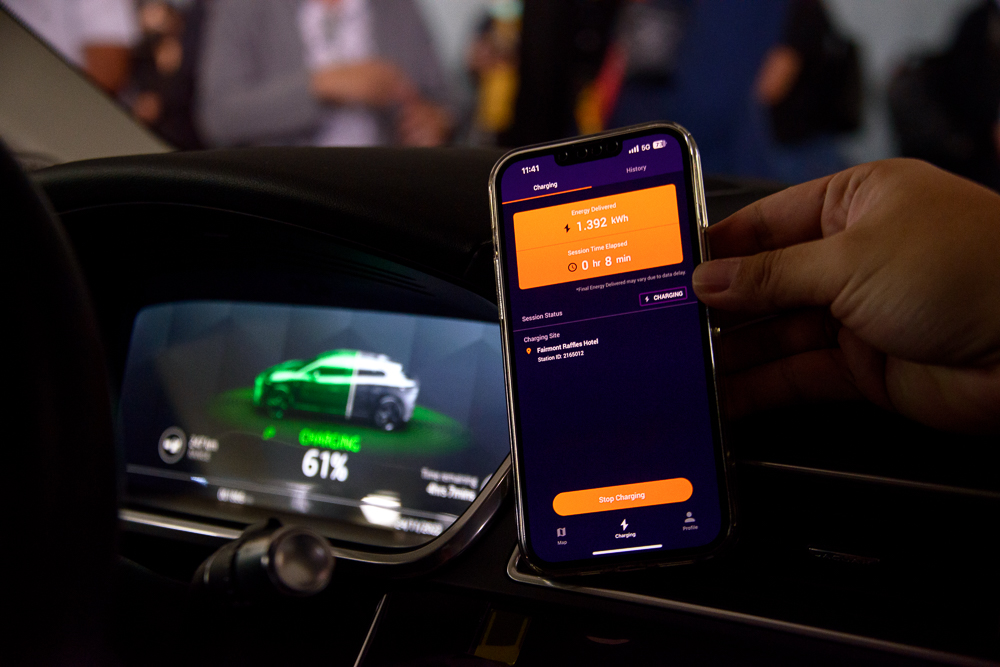 Enter destination charging. By putting up chargers at places where people would normally go to—hotels, resorts, malls, hospitals, etc.—you can charge your vehicle when it would normally just be parked while you go about your day.
EV Charging, the new sister company under Solarius, seeks to improve upon that front by providing an all-in-one solution for businesses that would help customers access a growing network of EV chargers.
As demonstrated at its launch in Makati City, businesses would only have to provide the space, the electricity, and the Internet connection. Solarius then installs its own chargers, which customers can then use both with or without an app on their phone. The customers get billed and notified as they use the charger; the establishment gets a report every month alongside payment for the electricity used by the chargers. Everyone wins, right?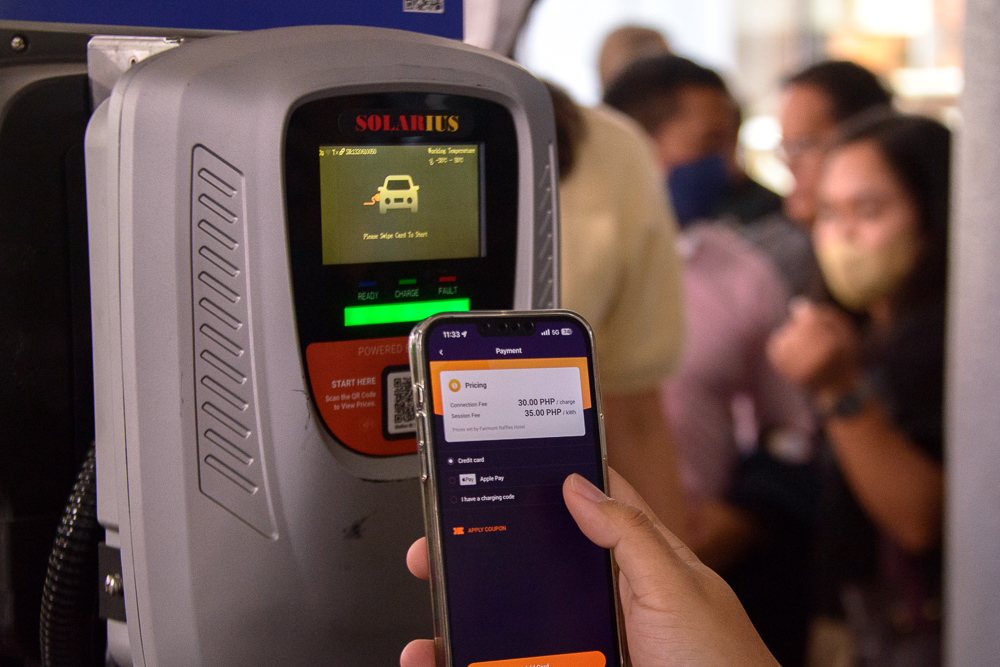 Well, for one, it's more expensive. Solarius is still a for-profit business, and to manage the cost of installation and the upkeep of its chargers, it charges around P35 per kWh of electricity used (compared to the grid average of P10 to P12 per kWh). Considering, for example, that the BMW X3 and iX3 have similar range figures, the X3 still costs double to bring to a full tank than the iX3 costs to charge with Solarius's expensive pricing.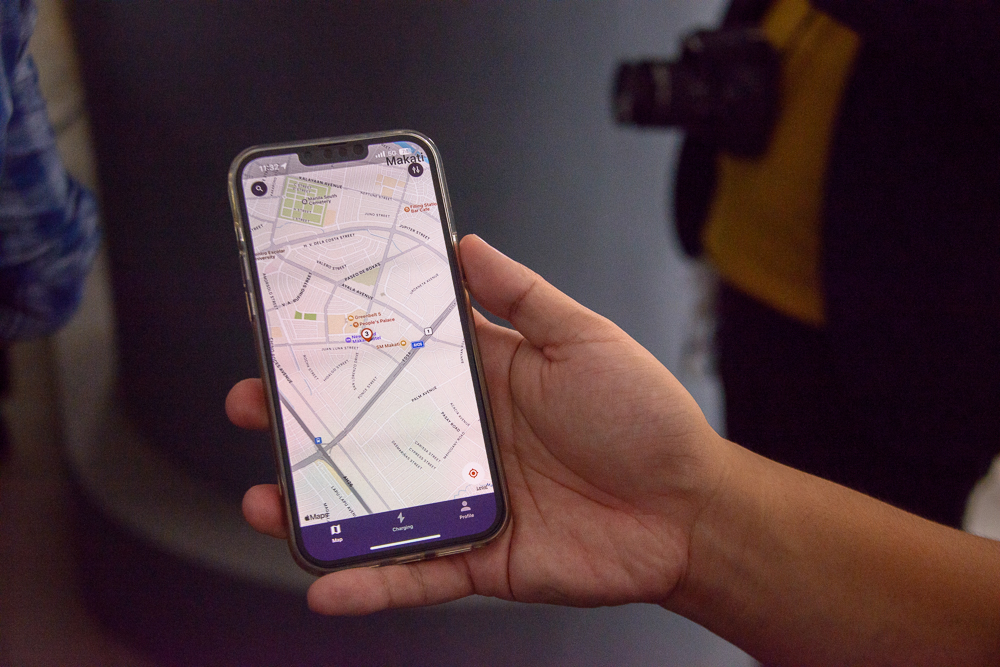 And with the rapid push for electric vehicles, legislation and policy seem to still have to catch up. There are hints of some friction between several government agencies and the firms that are trying to get public for-profit EV charging up and running.
Shell Mamplasan charges by the minute, while the world charges by the kilowatt-hour. Solarius EV Charging has yet to figure out its way around repertorial requirements even when chargers have long been installed, and are now awaiting the green light for public use. Unioil has temporarily let EVs top up free of charge for several years now. While we have seen some stations successfully charge for charging, they still are few and far between.
Now that government has shown interest in bolstering up EV adoption through EVIDA and its implementations, we hope that these are merely growing pains. Pressure is mounting, however, as both businesses from the private sector and the motoring public are growing increasingly interested in electrified mobility.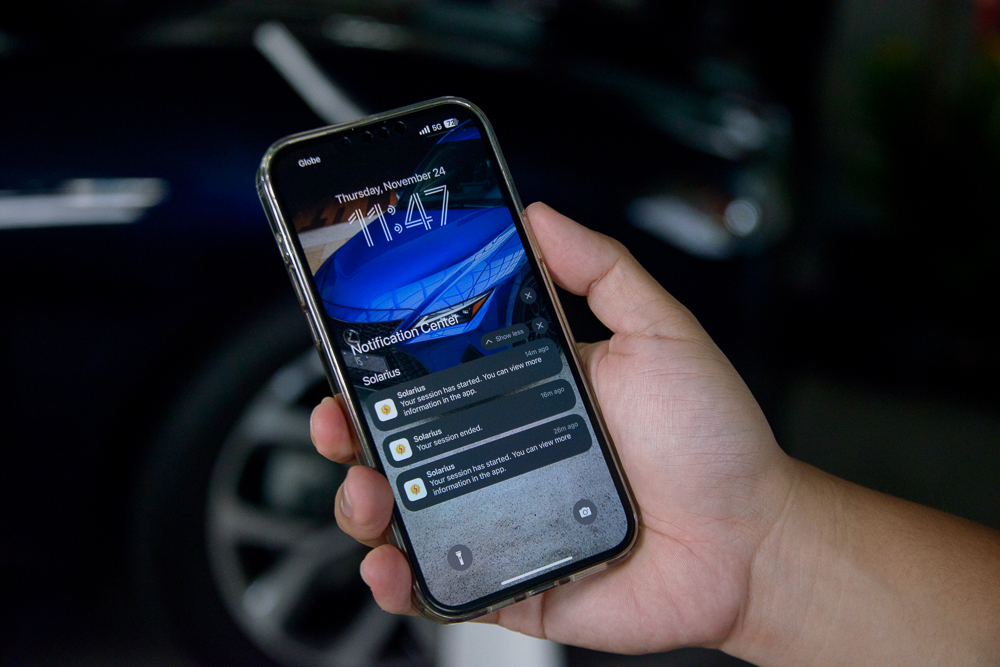 Despite this, Solarius EV Charging seems to be committed to doing things right. The app works rather well, and is surprisingly functional. The setup adds value to the establishment it's installed in, while reducing the burden of up-front cost. Detailed reports are being delivered to the customer and the establishment, and a way to pay for charging exists without having to sign up.
As destination charging relies primarily on, well, the destination itself, Solarius is looking for nominations on where it should put up charging stations next. While location partners have been poised to be for guests, they are also open to multi-tenant charging slots in residential areas and buildings.