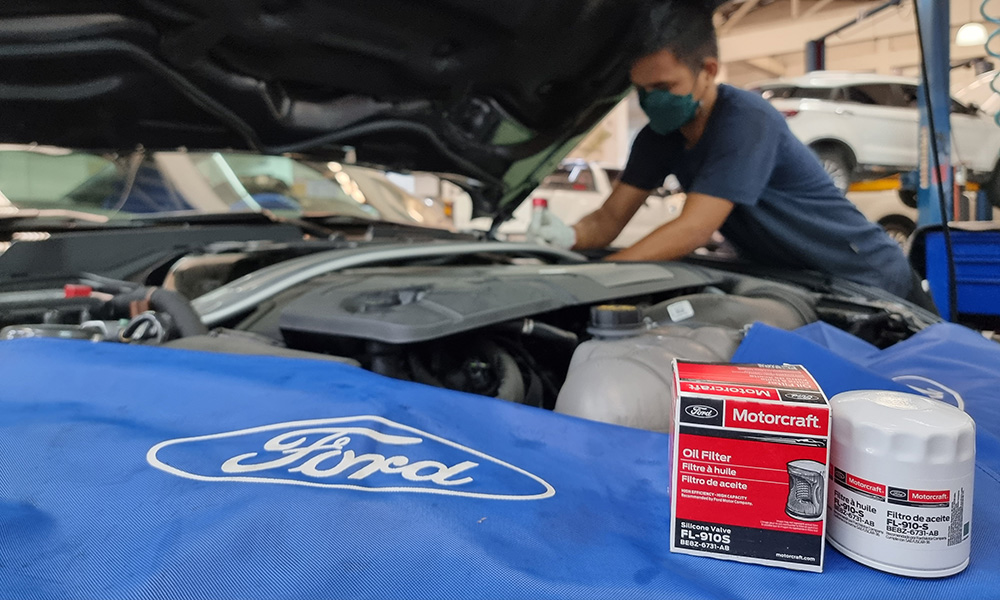 Have you missed your Ford's periodic maintenance service and oil filter replacement in the last 12 months because of the pandemic? Fret not, as eligible customers can bring their vehicle to any Ford dealership to avail a free oil filter.
Said customers will receive a text or e-mail from Ford Philippines that shows your vehicle is eligible for the free oil filter within the promo period.
Afterward, you must book a PMS appointment at your preferred Ford dealership on or before May 31, and present the text or e-mail. You can also contact your preferred Ford dealership to verify if you're qualified for the promo.
Also, there is an all-in battery package that includes parts and labor, plus a 24-month warranty for owners of the Focus, the Fiesta, the EcoSport, the Ranger, or the Everest. Owners of the latter two (for models 2015 and newer) can also upgrade their cabin filter to the Motorcraft micronAir proTect cabin filter, which provides nearly 100% protection against allergens that are two microns or larger, including microorganisms such as bacteria and fungal spores.
To learn more about the after-sales offerings, you can visit a Ford dealership or the Ford Philippines website.