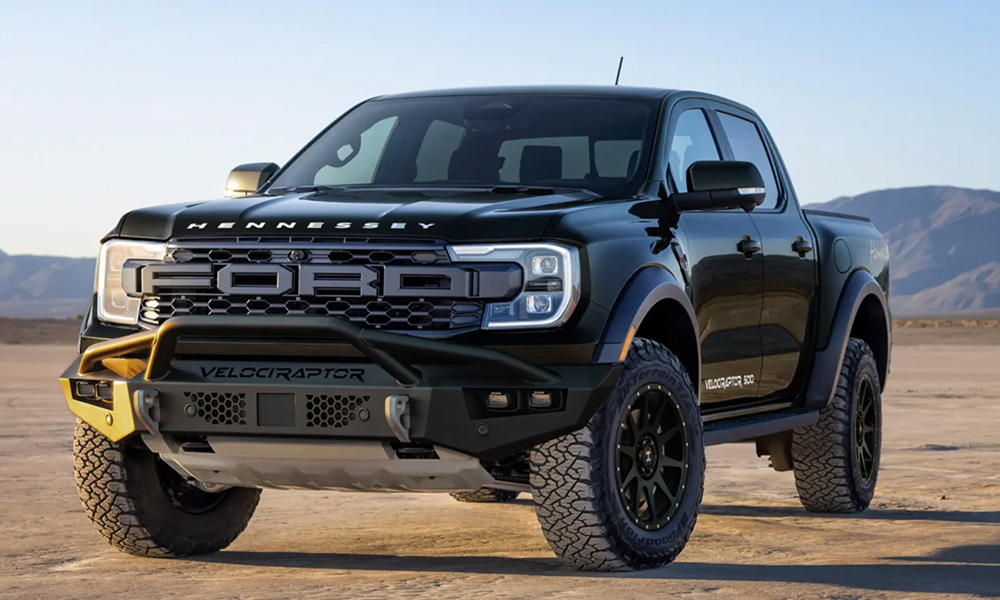 When Ford Philippines launched the T6.2 Ranger Raptor last week, some bemoaned the distributor's choice of powertrain. While the Philippines is still a diesel country, fans of the popular truck believe that the 3.0-liter twin-turbo gasoline V6 is an available option for propulsion.
This latest news will probably enrage these fans some more as Hennessey Performance shows the possibilities that can be done with the petrol-powered Ranger Raptor. The all-new T6.2 Ranger has yet to make its debut in the US, but the tuning company has managed to come up with an even meaner version of the truck that's about to hit the US soon.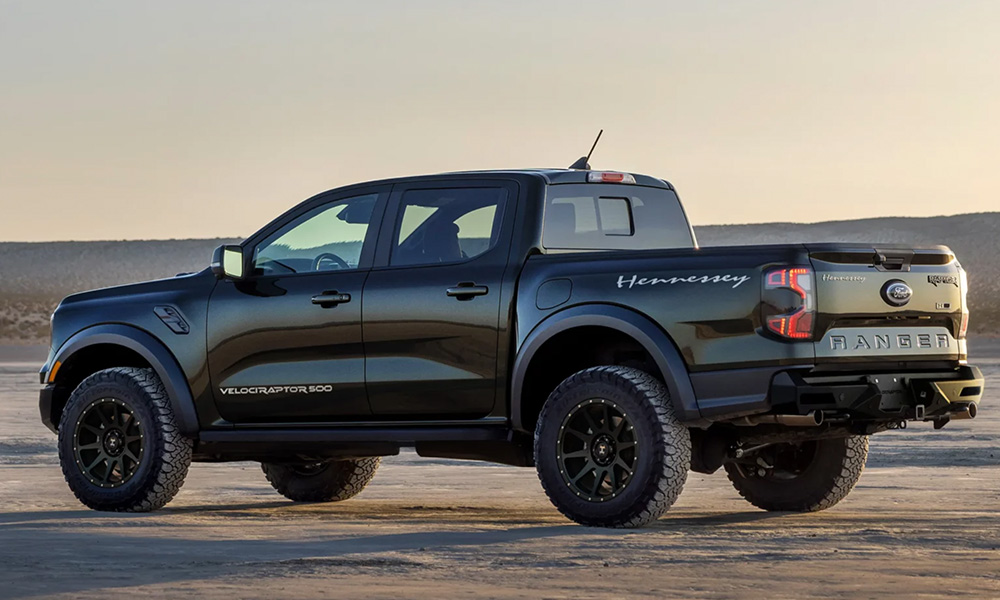 The Ranger VelociRaptor 500 is the popular tuning company's take on the much-awaited truck. While it mostly looks like an average Ranger Raptor, you can immediately see the visual differences from the regular model.
Up front, there is a new steel bumper with LED lights. This lends the front end an even more imposing stance. A visual upgrade we don't like much is the Banawe-esque "Hennessey" badging on the hood lip.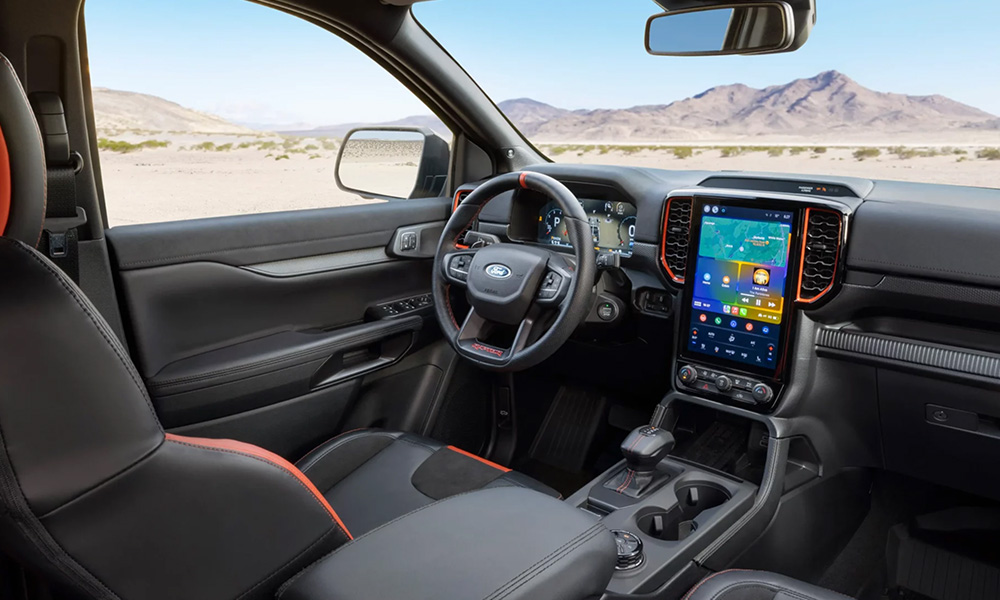 At the sides, the VelociRaptor 500 badging on the front doors and the Hennessey sticker on the upper part of the truck's bed are immediately noticeable. Five new 18-inch rims (yes, including the spare) are wrapped with meaty 35-inch off-road tires.
The only thing that was changed at the back is the new steel rear bumper. The interior intriguingly has been mostly untouched. The only thing that changed was the Hennessey-embroidered headrests and the serial-number plaques in the engine compartment and the interior.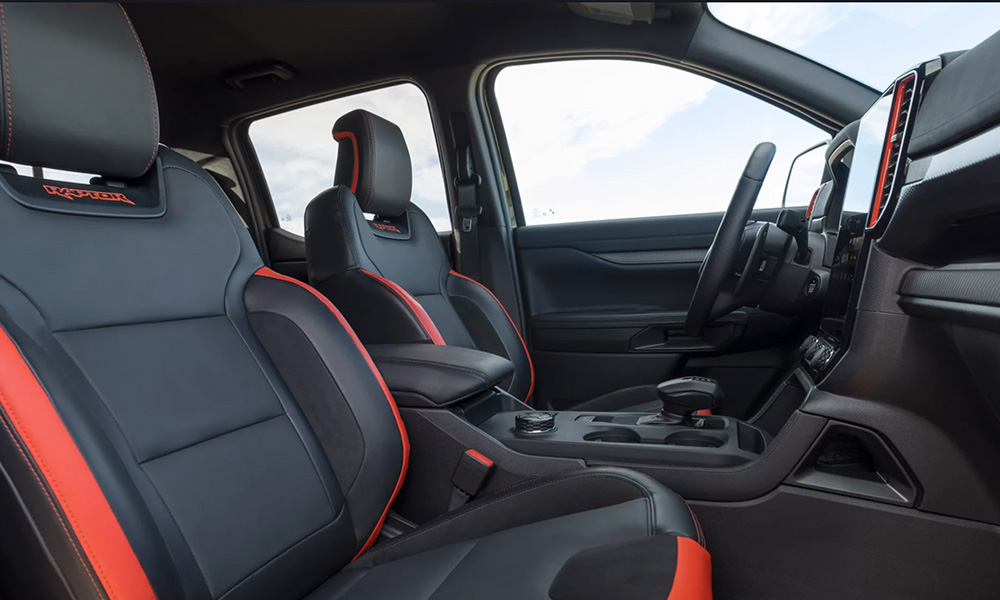 The Ranger VelociRaptor 500's mechanical upgrades make up for what lacks in added styling or features. Under the hood, Hennessey ditches the conventional air intake for a high-flow induction system. The engine management software was also upgraded.
These simple changes bump up the 3.0-liter twin-turbo V6 engine's output to 500hp and a tarmac-ripping 745Nm. That's 158hp and 162Nm more than the standard gasoline-fed mill.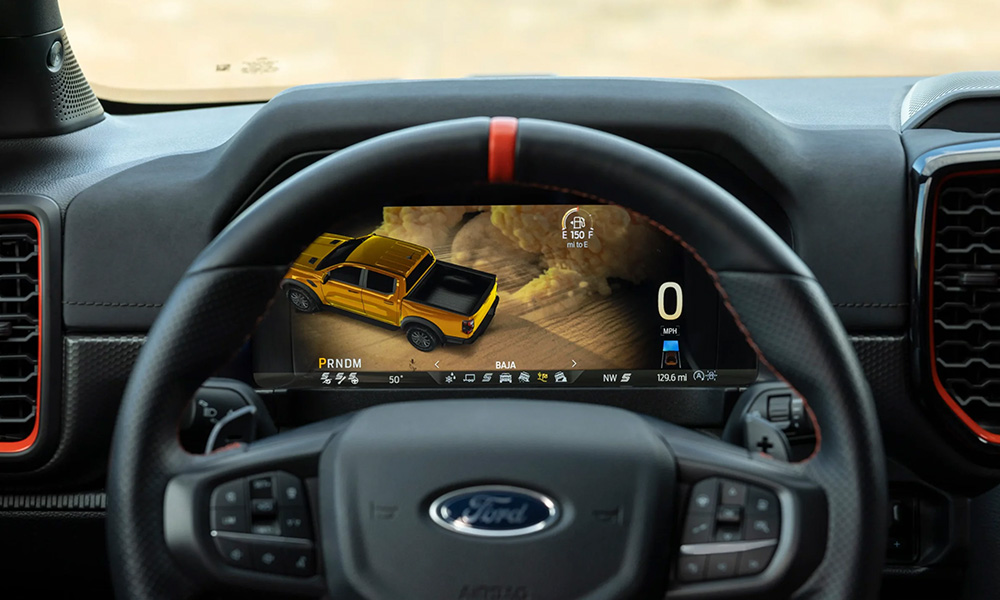 The 10-speed automatic transmission was retained and sends all of that power through an all-wheel drive system with locking front and rear differentials. The low-range transmission was also kept, which maintains the truck's off-road capabilities. The upgrades were professionally installed, dyno'd, and tested by Hennessey.
The whole package, which excludes the Ranger Raptor's price, will set you back $24,950 (around P1.4 million), and it comes with a three-year and almost 60,000km warranty.
Ford Philippines opted to keep a lone diesel powertrain option for the Ranger Raptor. So, expect samples of this Hennessey masterpiece to fatten the wallets of gray-import dealers in the country. Unless the local distributor decides to bring the gasoline-fed version officially and, consequently, this upgrade to the country.