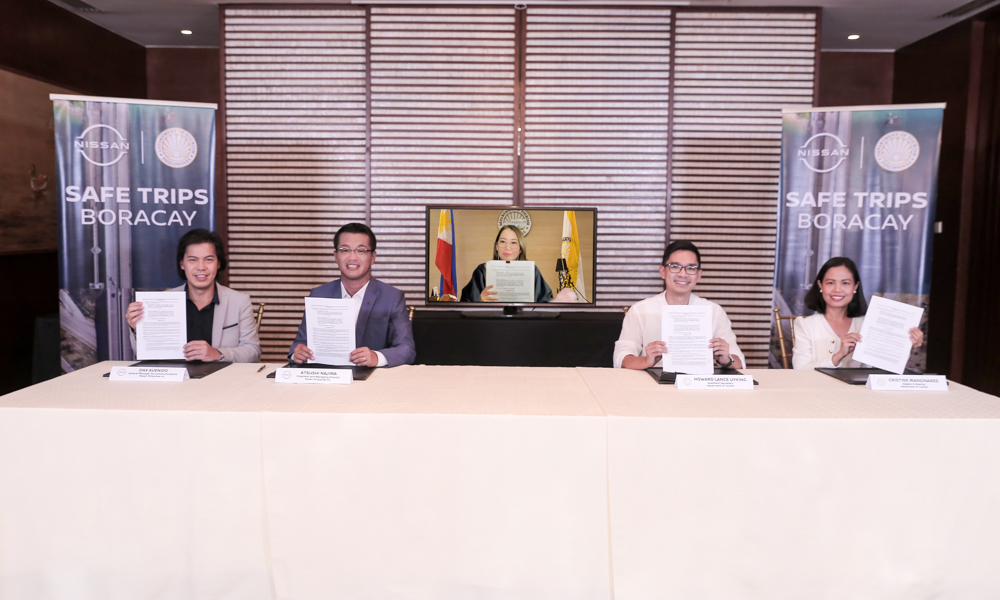 It's the holiday season, and many people are indeed itching to start traveling around the Philippines. Even if we're at a lower alert level, we must observe safe and responsible tourism.
Nissan Philippines and the Department of Tourism have been conducting their "Safe Trips" campaign since November last year, which aimed to kick-start the country's tourism industry after suffering heavy losses during the pandemic. Previously, the joint initiative has seen the automaker go as far as Baguio and Ilocos Norte. With the campaign's renewal this year, the firm went all the way toward the beautiful white-sand shores of Boracay.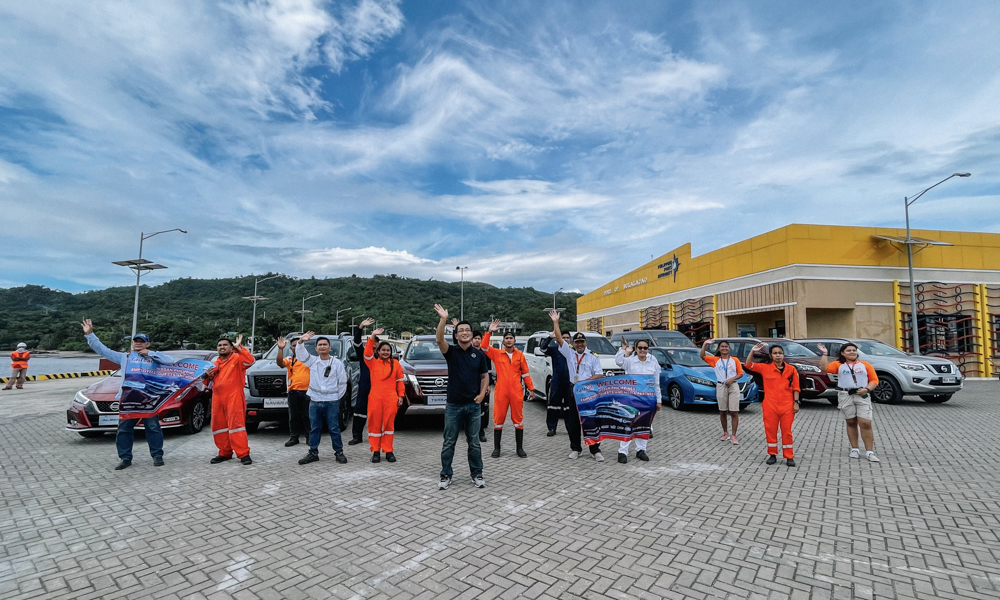 The drive consisted of a land-and-sea journey with members of the media and influencers. A convoy of the latest Nissan vehicles like the Navara, the Terra, the Almera and the Leaf kicked off in Batangas, passing through Mindoro before landing in Aklan.
The Leaf was also shown off in Boracay. Hotel executives, members of the Electric Vehicle Association of the Philippines, and local government officials saw how the car's V2L (vehicle-to-load) capability powered different venues during the press conferences. This is part of Nissan's effort to push for sustainable solutions for ecotourism and disaster relief.
"Through this campaign, we have seen for ourselves that safety and responsibility are not obstacles to enjoying the beautiful destinations of the Philippines. In fact, they are important factors that make your trip a more enjoyable experience for you and your loved ones. This is an advocacy that we are excited to continue with the DOT," says Atsushi Najima, president and managing director of Nissan Philippines.
"The Department of Tourism gladly welcomes the renewal of its Safe Trips partnership with Nissan Philippines to continue the push to revive our tourism industry safely and responsibly. As more people travel to our tourist destinations all over the country, jobs and sustainable livelihoods are restored and created for millions of Filipinos," shares tourism secretary Bernadette Romulo-Puyat, who attended the ceremonial signing virtually.