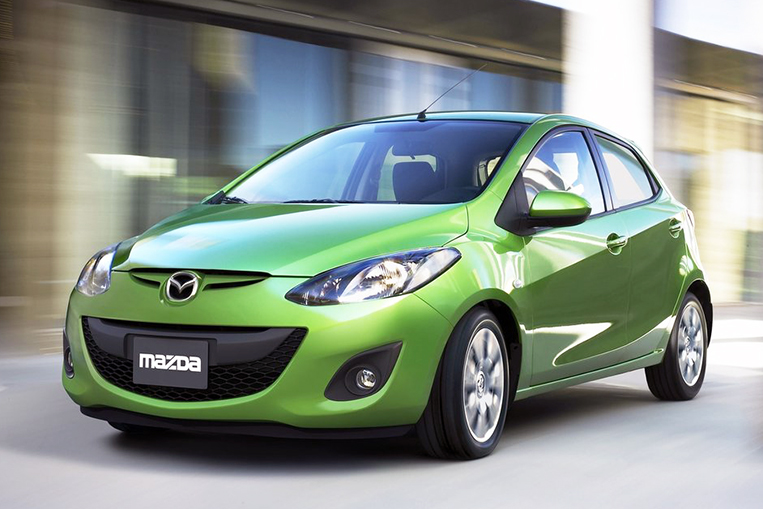 The issue involving the faulty and dangerous airbags that Takata supplied to several automakers is still rearing its ugly head today. Mazda has revived its information drive telling customers that at least three of its past models urgently need servicing to make sure the cars' airbags do not inadvertently deploy and shoot sharp metal fragments straight into their owners' necks.
Mazda Philippines (aka Bermaz Auto Philippines) has just announced that it is continuing its recall of previous iterations of the 2 subcompact hatchback, the 6 midsize sedan and the BT-50 pickup so that these vehicles' airbag inflators may be replaced. According to the distributor, this preventive safety measure has been carried out since December 2016, but that only 744 of the affected units have been fixed. The company didn't specify in its press statement just how many units exactly are included in the campaign.
Below is a table provided by Mazda Philippines to help owners check if their car might be affected.

If you believe your vehicle is included in this safety recall, you are advised to immediately bring it to any of Mazda's 20 dealerships nationwide so you can confirm whether your car's Vehicle Identification Number is on the list. If it is, all you have to do is schedule an appointment for the airbag inflator replacement, a process that should take no longer than an hour. It is also free of charge, by the way.
"We care deeply about our customers and their safety, regardless of the age of their Mazda, or where they bought their cars," Mazda Philippines president and CEO Steven Tan said in the statement. "Most important is to reach them and persuade them to bring in the affected cars to replace the airbag inflators. We urge the owners of said vehicles to get in touch with the nearest Mazda dealership so they will know whether their vehicles are covered by this very important safety campaign."
As a very recent story taught us, safety recalls should NEVER be ignored. A single defective component could cost the car owner's life or property—or, worse, even those of other people. Waste no time, guys.