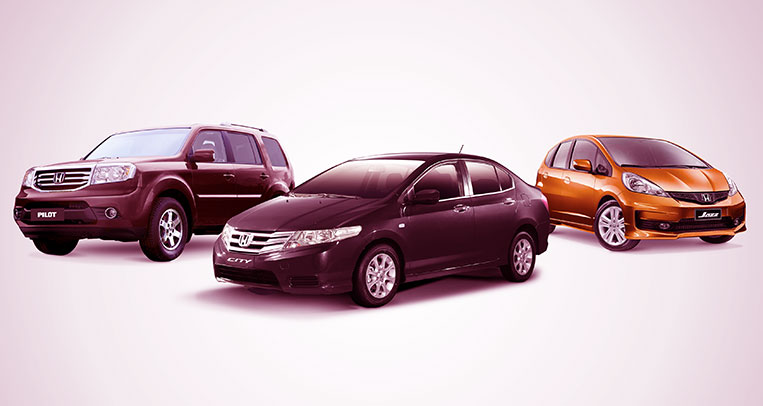 In December, we shared with you a recall announcement by Honda Cars Philippines concerning defective Takata airbag inflators in Accord, City, Civic, CR-V, Jazz and Pilot units sold in our market from 2001 to 2015. Yesterday, the company e-mailed a new airbag recall notice, this time focusing on three specific models:
2013 model-year City sold from 2012 to 2015;
2013 model-year Jazz sold from 2012 to 2015; and
2013 model-year Pilot sold from 2012 to 2015.
The batch includes 8,520 units of the City, 1,769 units of the Jazz and 172 units of the Pilot. That's a total of 10,461 vehicles.
Notice that these three models were technically included in the December announcement for affected units sold from 2001 to 2015. The fact that they have now been singled out tells us Honda has zeroed in on them as being the most problematic vehicles, which means owners of these cars shouldn't take this new recall lightly. In Honda Cars Philippines' own words:
The affected Takata airbag inflators might deploy with excessive internal pressure when activated. In such a case, the inflator casing might rupture, which could cause serious injury or death in the worst case to vehicle occupants.
In fact, the new announcement comes with a personal appeal from HCPI president and general manager Noriyuki Takakura: "Safety is always Honda's top priority, and we urge the affected customers to have their vehicles checked at any of Honda's dealerships as soon as possible."
Guys, THIS IS SERIOUS.
Now, go check your City, Jazz or Pilot's Vehicle Identification Number (or chassis number) and see if it matches anything here:
Honda City (2013 model; sold from 2012 to 2014)
PADGM1530DV407501 to PADGM1530DV409300
PADGM1530EV509301 to PADGM1530EV509480
PADGM1640DV408431 to PADGM1640DV411190
PADGM1640EV511191 to PADGM1640EV511250
PADGM2650DV414046 to PADGM2650DV414945
PADGM2660DV400001 to PADGM2660DV402310
PADGM2660EV502311 to PADGM2660EV502550
PADGM2670DV400001 to PADGM2670DV400270
Honda Jazz (2013 model; sold from 2012 to 2014)
MRHGE6730DP020001 to MRHGE6730DP020180
MRHGE6830DP020001 to MRHGE6830DP020330
MRHGE8850DP020001 to MRHGE8850DP020269
MRHGE8850DP020271 to MRHGE8850DP021260
Honda Pilot (2013 model; sold from 2012 to 2015)
5FNYF4870DB701347 to 5FNYF487XDB702926
If your car's VIN falls within any of the above ranges, you should bring it as soon as you can to any authorized Honda dealership to have its faulty airbag parts replaced absolutely free of charge. Honda says the replacement will take up just an hour of your time—a very small inconvenience when you consider that this could save your life.
If you have questions, you may call Honda's dedicated hotline numbers—1-800-1000-HONDA (46632) or (02) 857-7240—between 8am and 5pm, Monday to Friday. You may also e-mail Honda at [email protected].