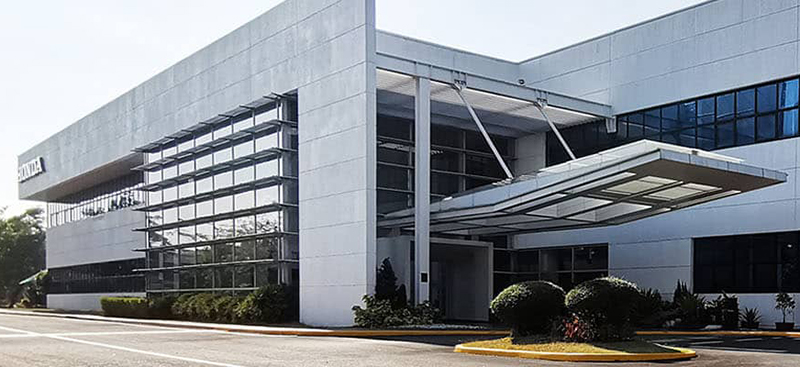 Today, the Philippine automotive industry was rocked by the unexpected news that Honda Cars Philippines is closing down its assembly plant in Santa Rosa, Laguna, effective on March 25, 2020. The announcement was sent out by company spokesperson Atty. Louie Soriano. This means the cessation of production operations for the Japanese automaker in the country. Honda is currently assembling two vehicle models at said facility: the BR-V and the City. It should be noted that motorcycle production is not affected by this development, as Honda's two-wheeled products are handled separately by a different company (Honda Philippines).
Below is the reason provided for the plant closure:
To meet Honda's customer needs in the Philippines for reasonably priced and good-quality products, Honda considered efficient allocation and distribution of resources. As such, after consideration of optimization efforts in the production operations in Asia and Oceania region, Honda decided to close the manufacturing operations of HCPI.
In a phone interview, Soriano told VISOR that "market forces" had led to the business decision. He cited the "global market slowdown" and the "shift in automotive technologies" as the main factors for the move.
"This is a very difficult decision for us," the Filipino executive stressed.
According to Soriano, a total of 387 workers will lose their jobs in the process, but said employees will be generously compensated. "We will provide them with packages that go above and beyond what is stipulated in our collective bargaining agreement."
The workers, of course, are not the only ones to be affected by the shutdown. HCPI states on its website that it has "about 60 parts and materials suppliers."
Only Honda's car production will be terminated next month. From the announcement:
HCPI will continue its automobile sales and after-sales service operations in the Philippines, through the utilization of Honda's Asia and Oceania regional network.
Honda's Santa Rosa plant started production operations in February 1992. Moving forward, Honda will likely source both the BR-V and the City from Thailand or Indonesia.