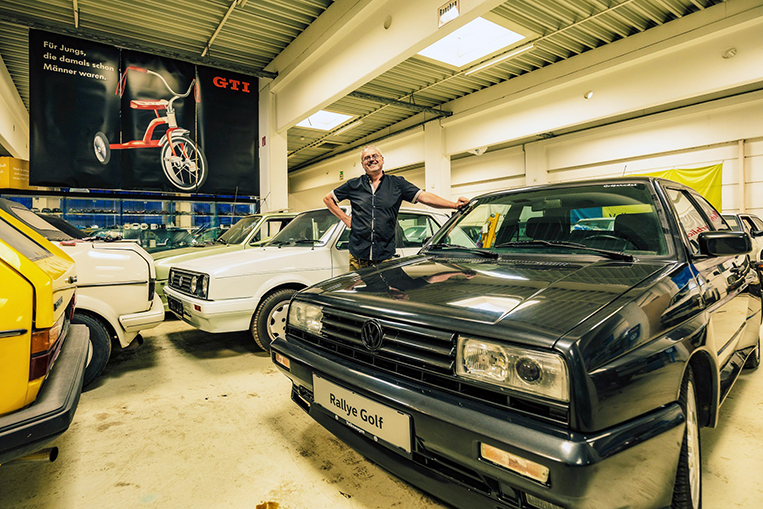 Everyone has a favorite car. The one model that, for one reason or another, we keep closest to our heart. Usually, though, this affection only extends as far as getting an updated version of the same model once in a while. One man in Austria, however, has taken his fondness for a particular vehicle to a whole new level. Josef Juza loves the Volkswagen Golf so much that he owns 114 of them, and his private collection has now been opened to the media for the first time.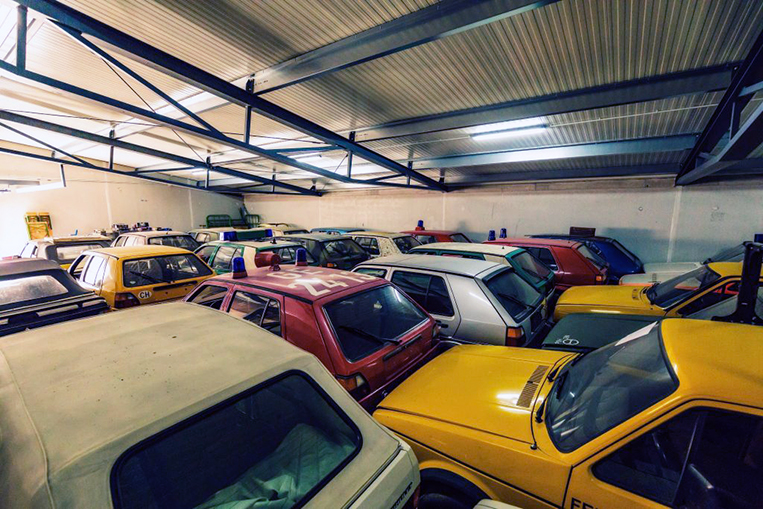 As is the case with most unusual hobbies, Josef, a chimney cleaner from Vienna, didn't wake up one day and decide to start collecting hatchbacks from Wolfsburg, Germany. His passion developed slowly and began with his work vehicle, a European-spec VW Caddy pickup that he says he quickly took a liking to. This led to him buying a standard Golf hatchback for his family, then a Golf convertible for the summer, a Golf Country for the winter, and a Golf GTI to have some fun with. He says his motto through all of this is: "A Golf for every occasion."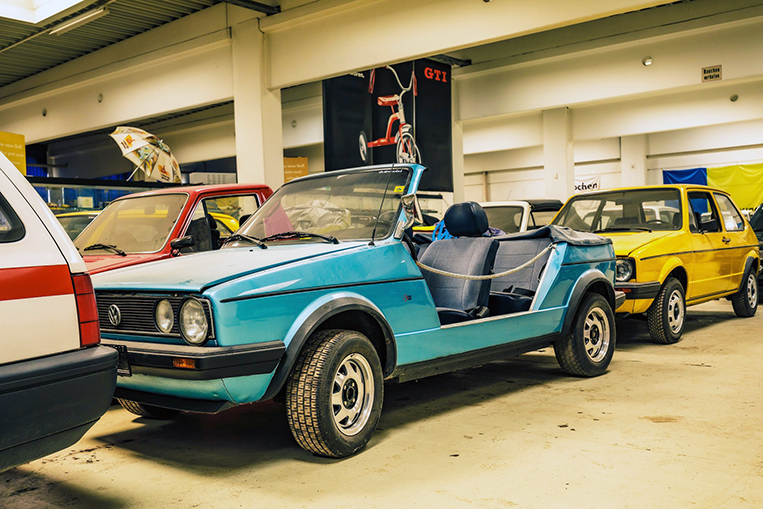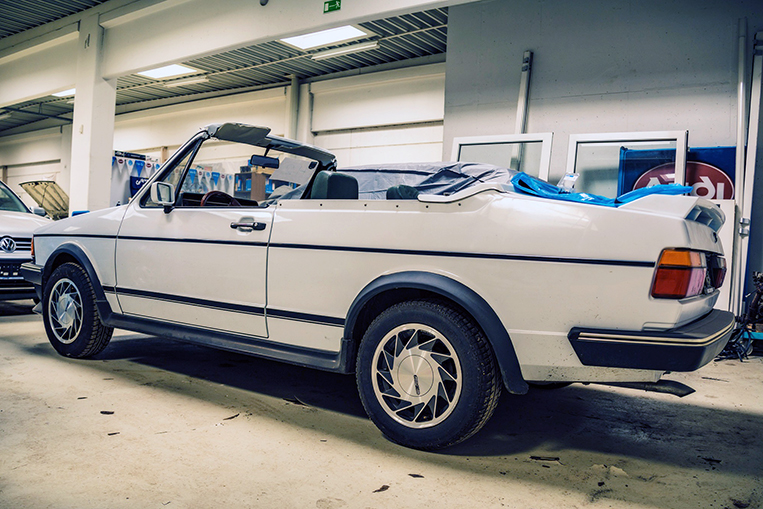 According to the VW-mad Austrian, his days as a collector really started sometime after that, when he spotted an old MkI Golf at a classic car show and instantly fell in love with it. Since then, he has been adding Golf runabouts to his huge garage on a pretty regular basis, with most vehicles coming from the MkI, MkII and MkIII series. One highlight of his collection is a pre-production car from 1974 that was converted to have a sliding driver-side door and used at various car shows at the time. He also has a G60 Limited, an ultra-rare all-wheel-drive Golf with over 200hp; only 71 of this beauty were ever built, and all were assembled by hand at the VW motorsport department.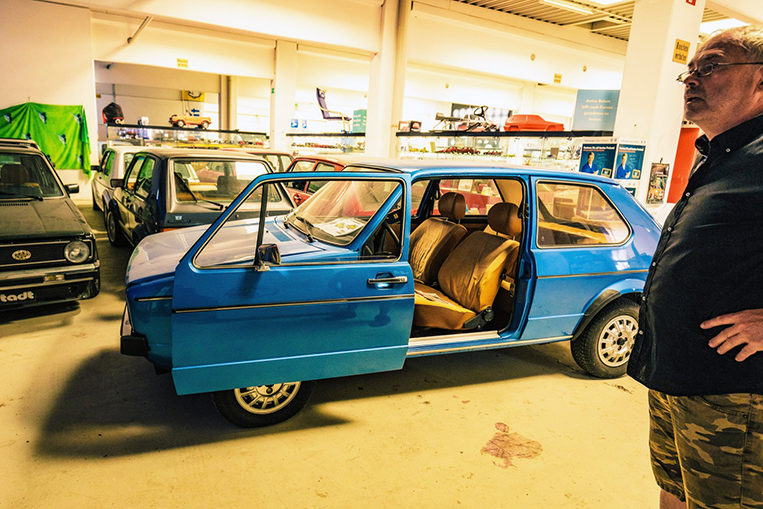 Other members of his Golf family include a 1989 Rallye Golf that is one of 5,000 homologation models based on the MkII; two gangway vehicles from the Bremen airport; various camper van conversions based on the Golf Caddy; a police car; various military and communal versions; and a "Million Golf," so called because the odometer is about to flip over to zero again.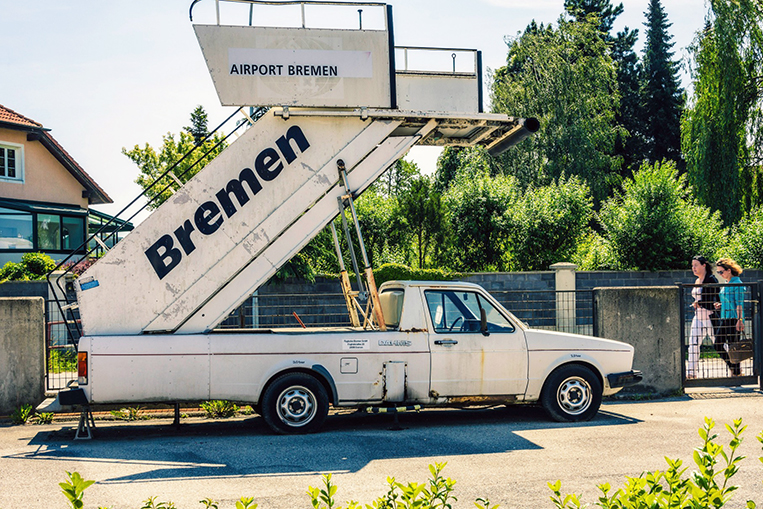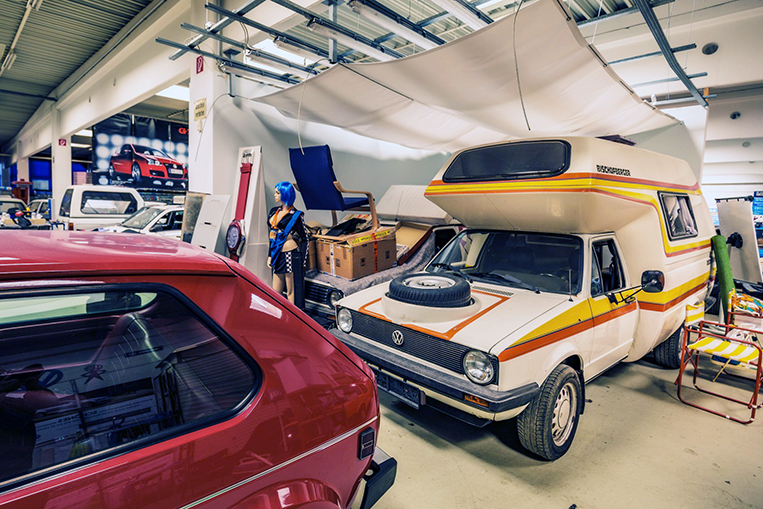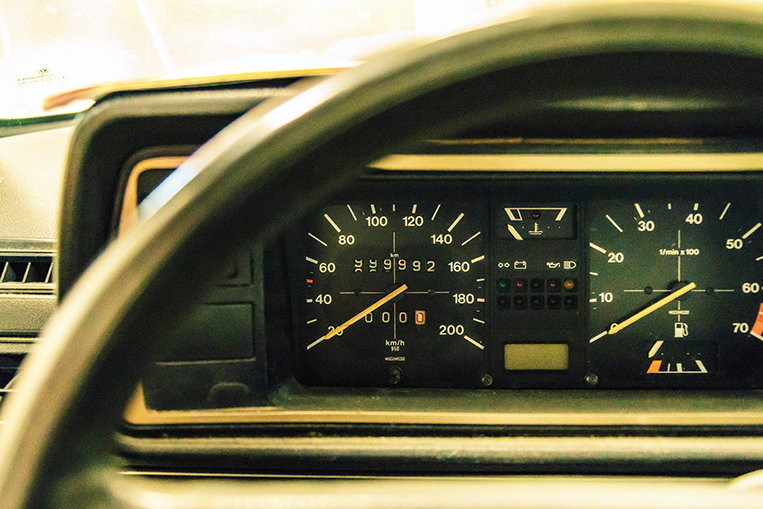 On top of all these, there are at least two electric versions of the Golf: a CitySTROMer I, one of only 25 cars built in cooperation with an electricity provider in 1981, and a CitySTROMer II, one of roughly 70 examples ever made. Then there's the Öko-Golf ("Eco Golf" in English), one of 11 prototype vehicles that were used to test new ideas like the start/stop function.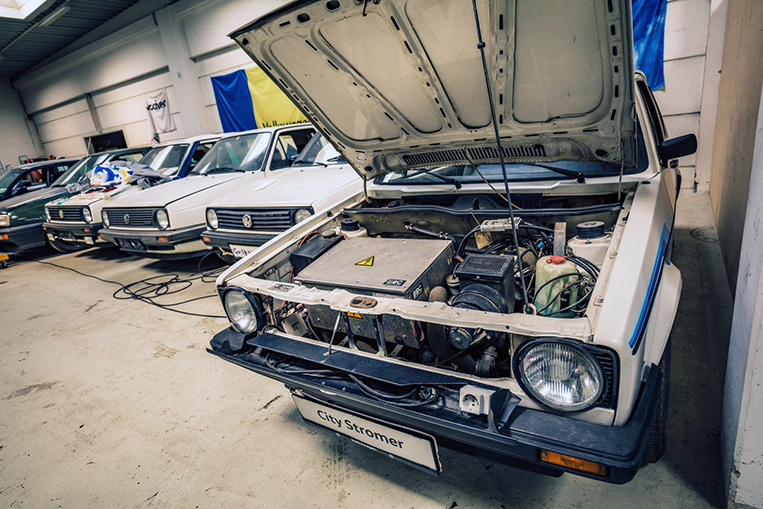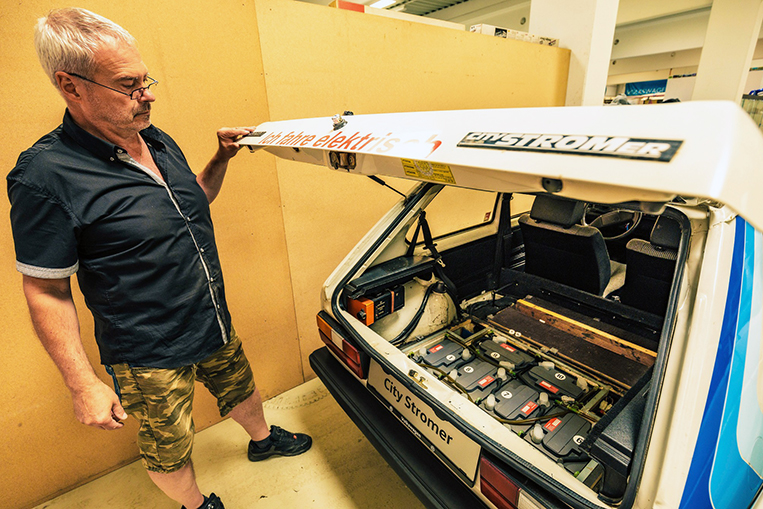 Finally, no Golf collection would be complete without some GTIs in it, and the collector has a few nice ones of his own. Juza's garage holds a number of early and late MkI GTIs, a MkII GTI 16V, and the crown jewel of them all, an Oettinger MkI GTI that was customized for a rich buyer in Saudi Arabia.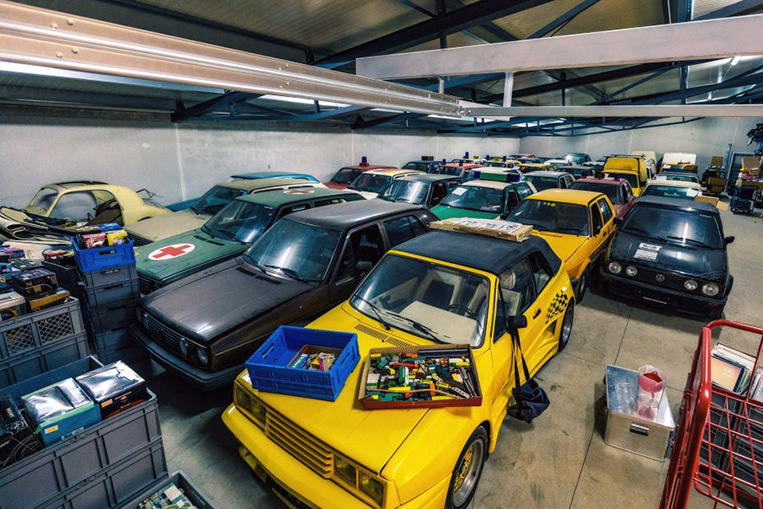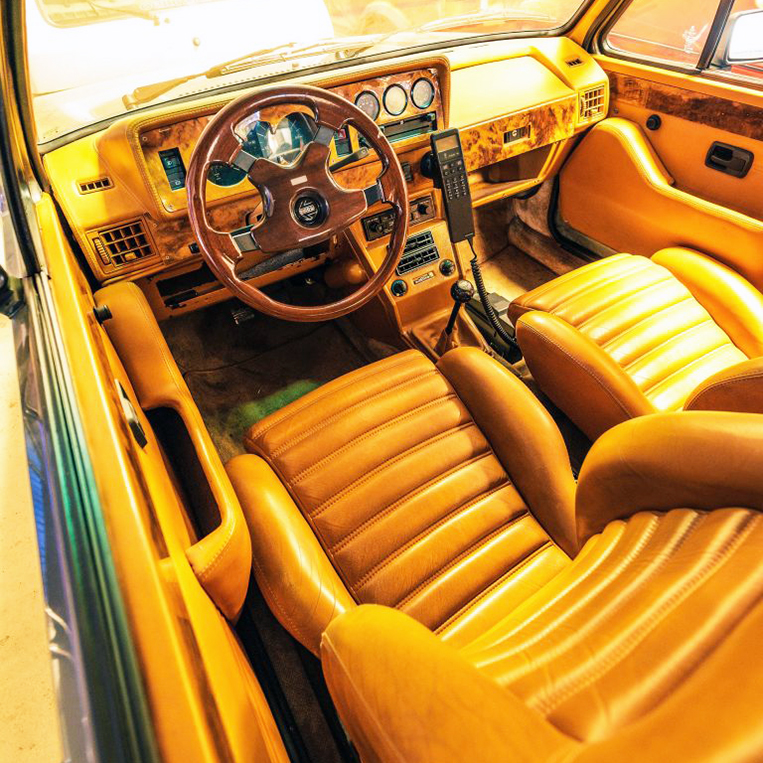 At the moment, the collection is still private and cannot be accessed by the public, but Juza is planning to convert his garage into a little museum. Hopefully, from next year onward, Vienna will have one more tourist attraction. By then, the stockpile could be even bigger, as this VW superfan is still looking for more of those sweet, sweet Golfs.