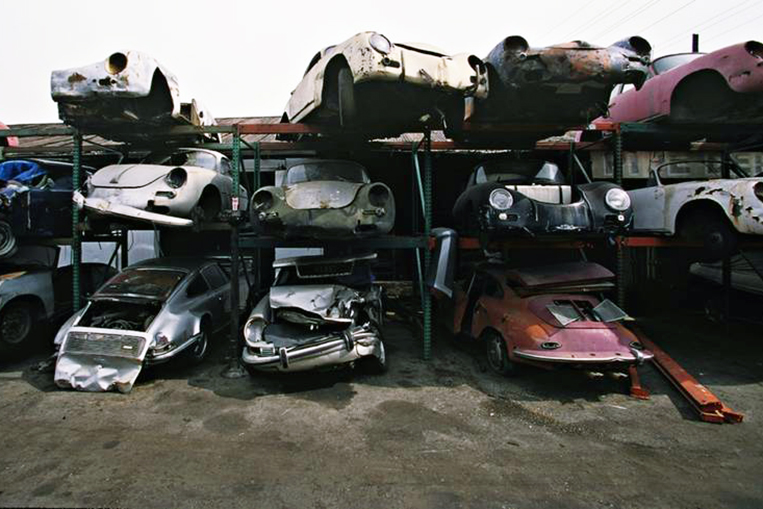 Rudi Klein was an American businessman and car collector who used to operate a luxury car junkyard in Alameda near Los Angeles in the US. Unlike other car collectors, however, Rudi didn't pay much attention to the upkeep of his four-wheeled treasures, and instead simply let most of them sit under the hot California sun.
Around 5,000 cars are said to be stored and stacked at his junkyard, including many ultra-rare classics from Mercedes-Benz, Porsche and Aston Martin. Many of the cars are used as parts donors for classic car restorers all over the world, while some other vehicles are said to be sold as movie cars or restoration projects.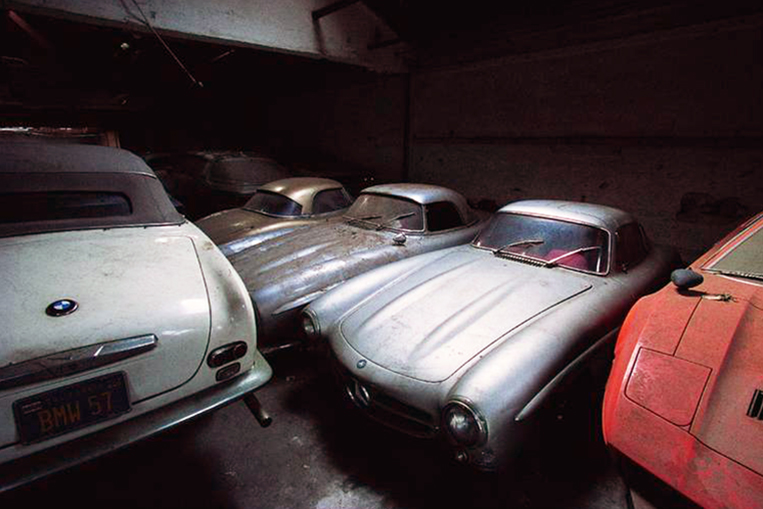 A quick online search reveals that Klein was a unique character surrounded by many stories and mysteries. A new book by two German car enthusiasts—Junk Yard: Traumautos Auf Dem Edelschrottplatz—is now shining a light on him and the fascinating and very sad place he created, with images showing irreplaceable classics simply rusting away in warehouses and open yards. The images were taken around 20 years ago when Rudi was still alive, but have only now been published by the German duo, adding to the air of mystery that envelops the place.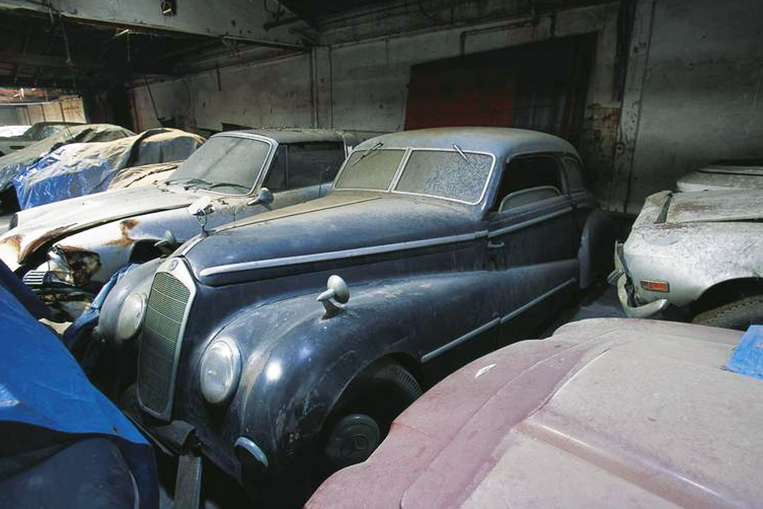 Cars that are gathering dust at the facility include countless Porsches, multiple Mercedes SL Roadsters, a Maserati Merak, a BMW 503 Cabrio and numerous Lamborghini Miuras. There are even tales about Mercedes Gullwings being stacked on top of each other, and a one-off 1935 Rudolf Caracciola Mercedes-Benz 500K also calls the place home.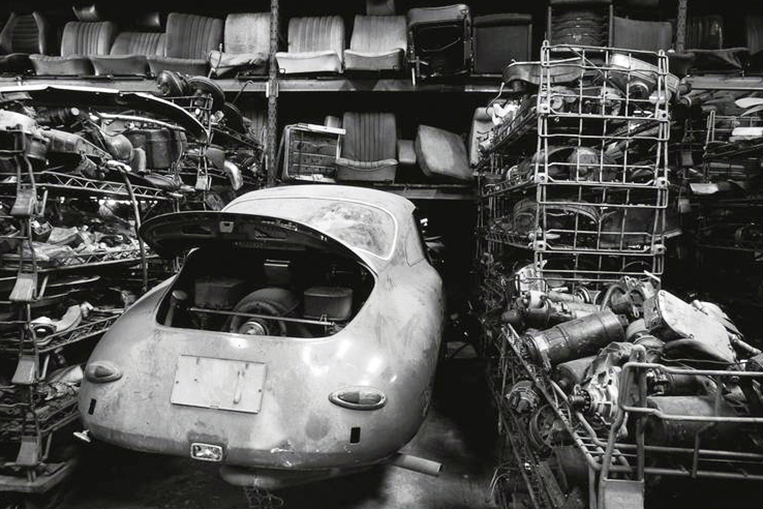 It's outright mind-blowing to see all these precious cars sitting around like this, but there is some method in this madness, as the company operating the junkyard, Porsche Foreign Auto Car Dismantling, is still trading and even has a website where interested parties can see and buy cars stored at the facility. Some are in better shape than others, but almost all are rare classics that have been brought and stored there since Klein started the business in 1967.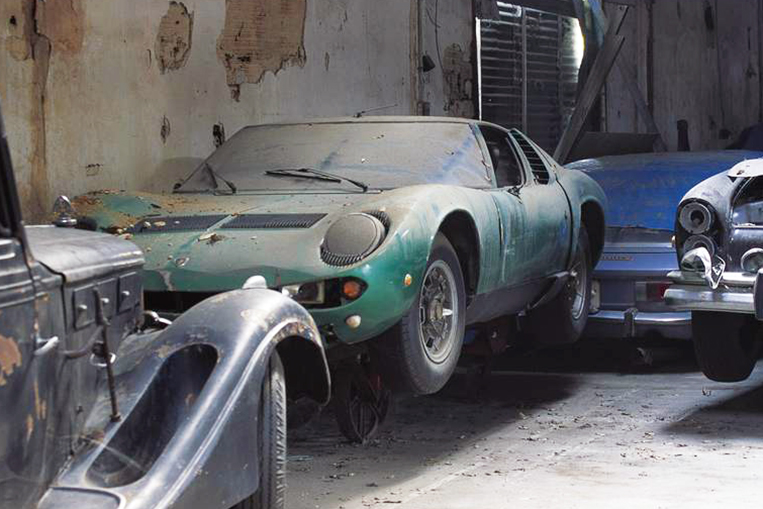 It turns out Rudi, who died in 2001, was as much a crazy car collector as he was a shrewd businessman, because amassing so many ultra-rare parts donors means his business, which is being carried on by his sons Ben and Jason, is now one of the few places in the world where collectors can get spare parts for other rare automobiles of the same types.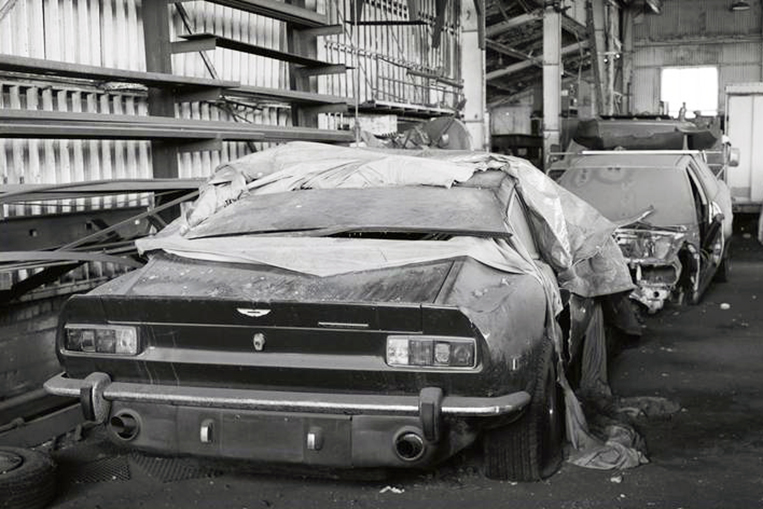 In case you are now tempted to book a flight and have a snoop around this sad wonderland yourself, then we recommend you don't: The facility is said to be strictly off limits to anyone just wanting to have a look, and it took the photographer and his writer a long time to get permission to take the images you see here.
Legend has it that Klein, who was an immigrant from Germany, started the business in the back of a service station, and it grew into a massive wrecking yard over the years. He made most of his money by buying and selling Porsche parts, and used the profits to buy rare exotics, often in bad condition. Over the years, this led to the unique collection you admire at this very moment, and one would hope that many of the pieces could one day be on the road again.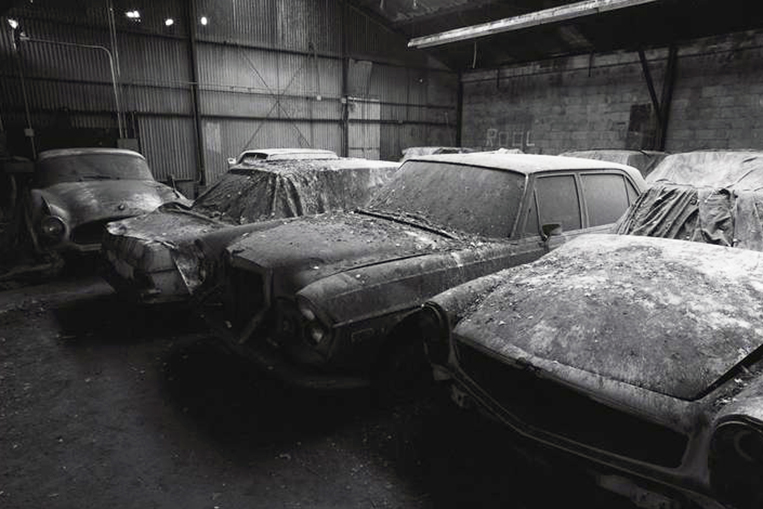 The chances of that happening are quite good, as Rudi's sons are reportedly now selling off the collection. But if they are as picky as their dad when it comes to choosing buyers, then this process may take a while. Klein, according to anecdotes, would simply double the price or refuse to sell at all if he didn't like a customer.
As one quote from some robot movie goes: "The driver don't pick the car…the car picks the driver."