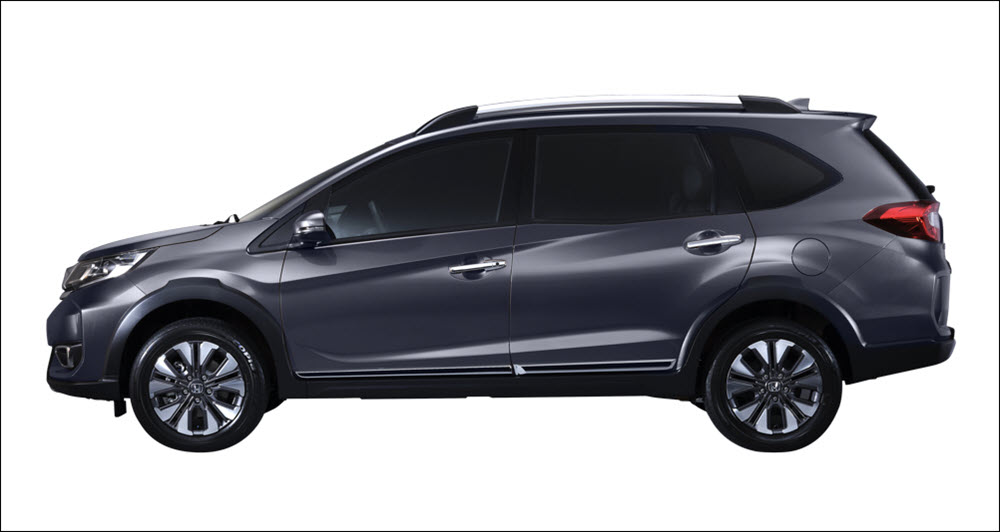 Last year was definitely a good one for carmakers. Honda Cars Philippines is one of those which moved more units in 2021 than the year before it. And it wants to continue this momentum by offering another sales promo to start 2022. Its "Choose Your Own Deals" campaign lets customers decide which perks will suit them best.
For starters, Honda is offering the usual deals. First, buyers can opt for the following cash discounts: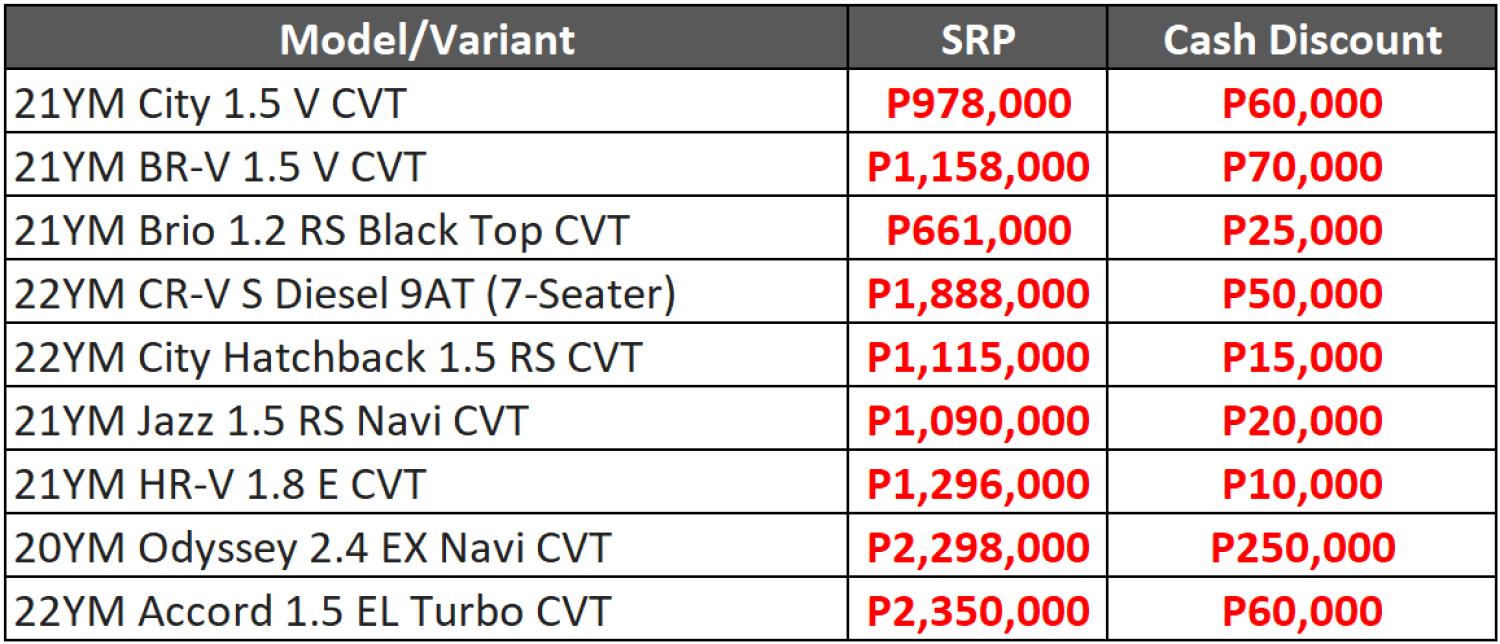 And then, there are these flexible payment plans:

The following partner banks have these financing deals:


For owners who want to replace their current Honda vehicle with a new one, they are in luck. There is an additional P10,000 discount for those upgrading to any variant of the City, the City Hatchback, the BR-V, the Brio, the 2020 Civic, the CR-V or the HR-V.
But home shopping ads always ask viewers to wait because there's more. If you happen to avail any of the deals mentioned earlier, there are still more perks. Check out the following packages that can be availed with your chosen model: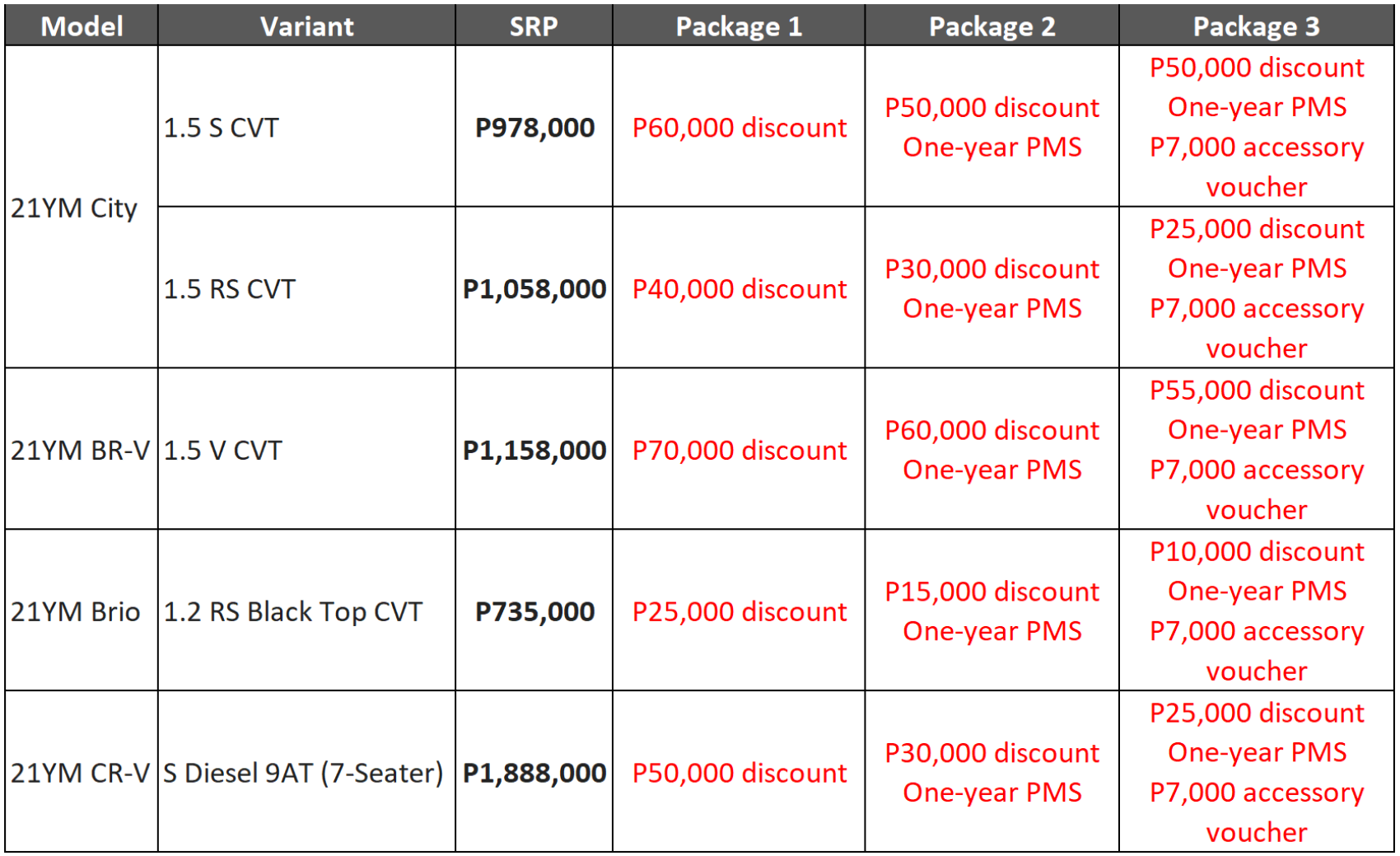 Finally, the following genuine accessories come with discounted prices: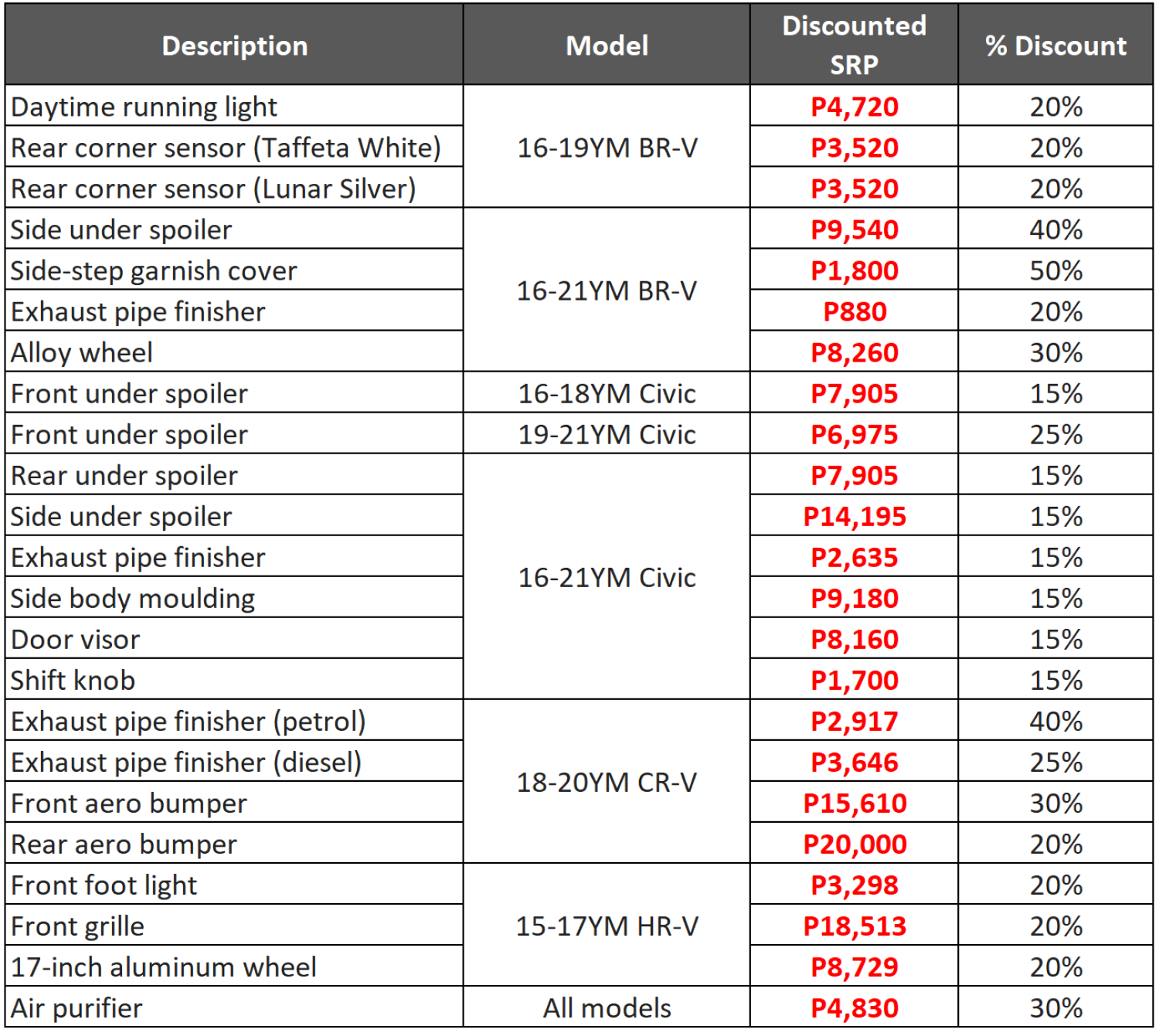 With this many deals available, don't you think now is the best time to buy a new Honda? So, hurry! Because you only have until January 31, 2022 to take advantage of these offers. For more details, visit Honda Cars Philippines' website or any of its participating dealerships nationwide.