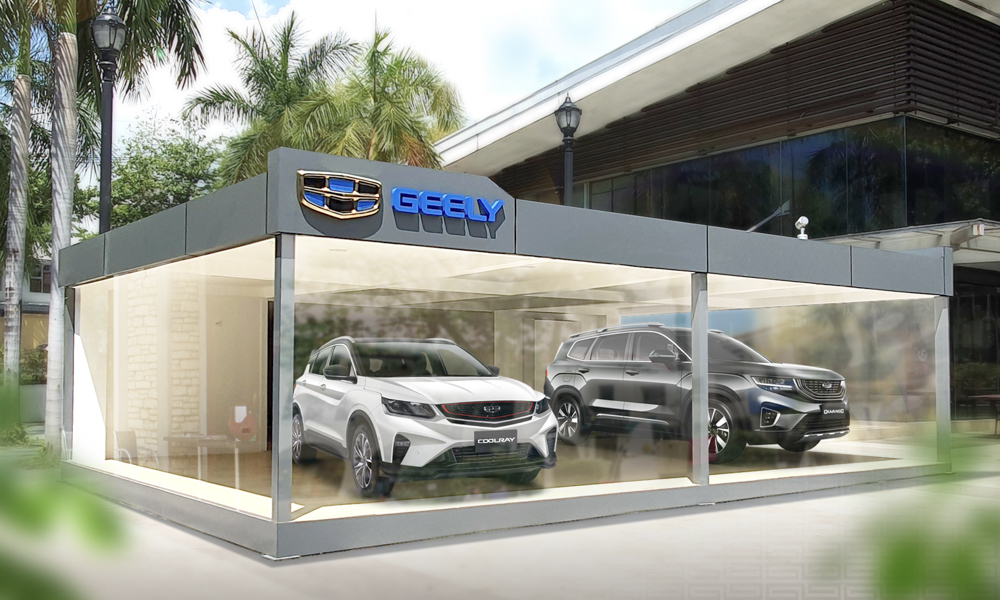 The manner in which Geely has piqued the interest of Filipino buyers is nothing short of extraordinary. Not only are its cars packed with features at relatively attainable price points, but the automaker has also thought of clever ways to bring its products closer to the buying public. The brand's preselling activities for the Coolray and the Azkarra proved effective in the past, and it is using the same strategy to stir the interest of potential buyers down south.
While Geely doesn't need to presell vehicles right now, it recognizes that the shopping mall is a venue in which it could create a localized customer base. The area that it is targeting now is Alabang, where the company's next outlet will soon rise. But it seems like it cannot wait for the facility to start welcoming customers, so it recently opened a temporary showroom on the grounds of Alabang Town Center.
Obviously, the pop-up kiosk will just be a viewing area for the brand's product line. But Geely sees this as a way to build a localized client base in anticipation of its Alabang branch. In fact, interested buyers can already make purchase arrangements at ATC. In addition, existing customers residing in the southern part of Metro Manila can have their vehicles serviced at Geely Makati.
The ATC booth will be open until September 30. Geely anticipates the Alabang showroom to already be operational by that time.