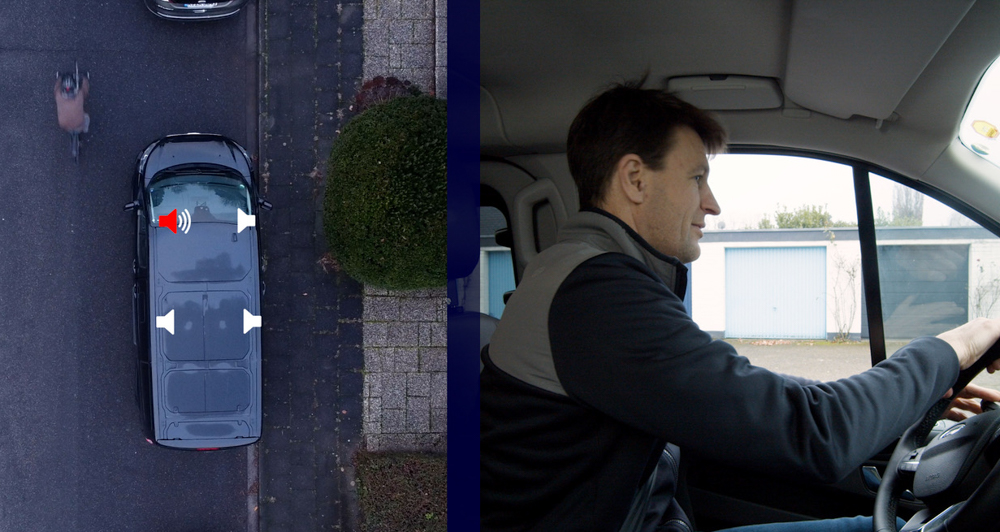 As they say, "You can never be too careful." Well, this holds true when negotiating our chaotic roads. In many of the modern cars we pilot today, driver alert systems using alarm tones and visual warnings enable us to navigate through our busy thoroughfares safely. But accidents do still happen.
With many pedestrians crossing streets in populated areas, and more cyclists filling up roads along with the rising vehicle population, the variables for the occurrence of mishaps go up. Due to this, Ford is increasing its focus on saving lives as it is currently developing smarter driver alert technology to help keep everyone sharing the road safer.
The firm's engineers are now testing the use of certain speakers to indicate sounds generated by other road users and pedestrians, including the direction they are coming from. This allows drivers to be more conscious and better at identifying potential dangers outside the vehicle they are operating, and respond in a more timely and accurate manner.
Dubbed as Directional Audio Alerts, a Ford-developed software uses information from sensors to determine the appropriate sound and play it from the speaker closest to the hazard. Tests involving this driver-assist tech include the use of intuitive sounds such as passing vehicles, footsteps, and bicycle bells, instead of using just one tone for everything. This makes more sense as our brains would be more receptive to such. And this should work well to enhance the safety features already found in the automaker's existing vehicles.
Trials using this evolved tech are showing real promise. Using a simulated environment, directional audio correctly identified the source and nature of the hazard 74% of the time. Even with just a regular warning tone emitted from an appropriate speaker, drivers were able to determine the hazard's location 70% of the time. In other real-world scenario tests wherein a vehicle was backing up as a pedestrian approached, the footsteps audio alert emitted from specific speakers yielded positive feedback from participants.
"Today's warning tones already inform drivers when they need to take care and be vigilant," said Oliver Kirstein, Sync software engineer from Ford Europe. "Tomorrow's technology could alert us to both exactly what the hazard is and where it is coming from."
Boffins believe that better user results can be achieved using 3D spatial audio in the near future, similar to what's used in modern cinema and gaming. We can imagine that it would be similar to having an enriched sound environment in your car, capable of painting a clearer image of your immediate external surroundings in your brain. It's like having Dolby Atmos in your vehicle's safety suite to help make life on the road a whole lot safer.