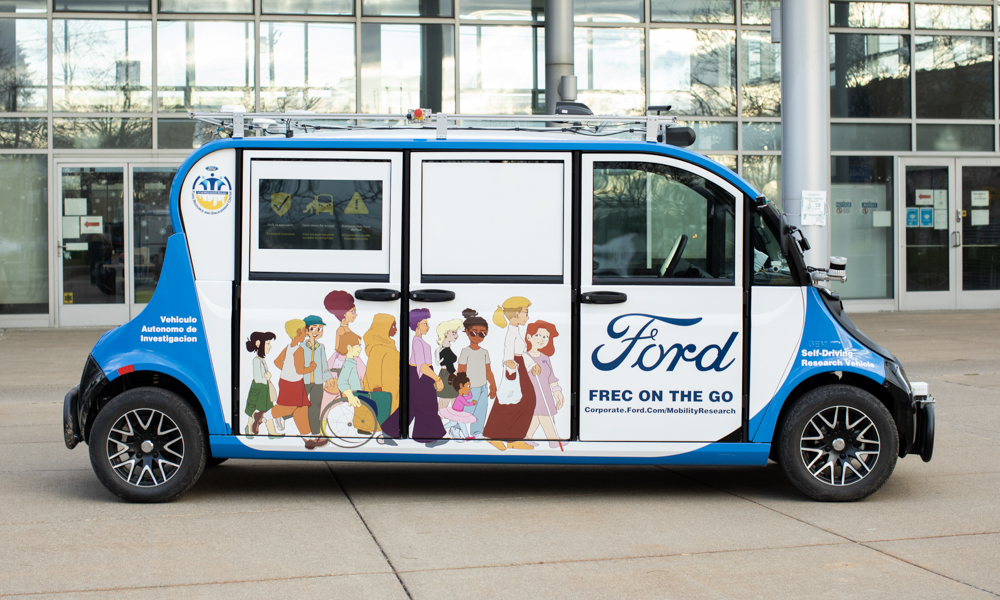 Whenever we write about autonomous vehicles, it's almost always for the benefit of the occupants who don't need to take the wheel anymore. But it turns out that spoiled passengers are not the only one who will served by such vehicles. Ford, in particular, will be using the technology to help the elderly in Detroit.
The residents of Rio Vista Detroit Co-op Apartments are all senior citizens, and some of them have difficulty getting access to transportation and groceries due to various disabilities. To help them out, the Blue Oval will be launching a pilot program that will deliver food and other necessities to those in need using driverless shuttles.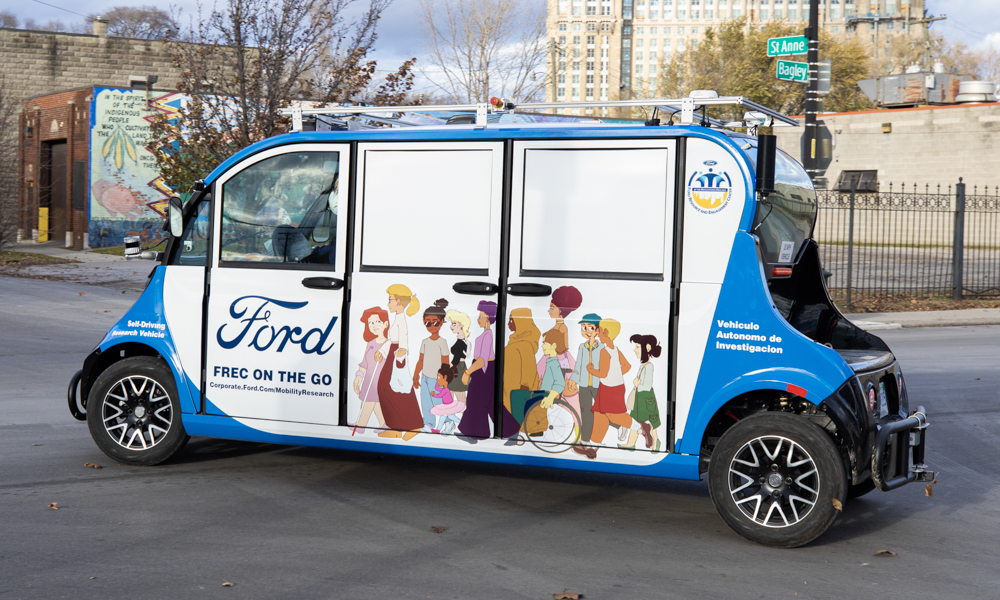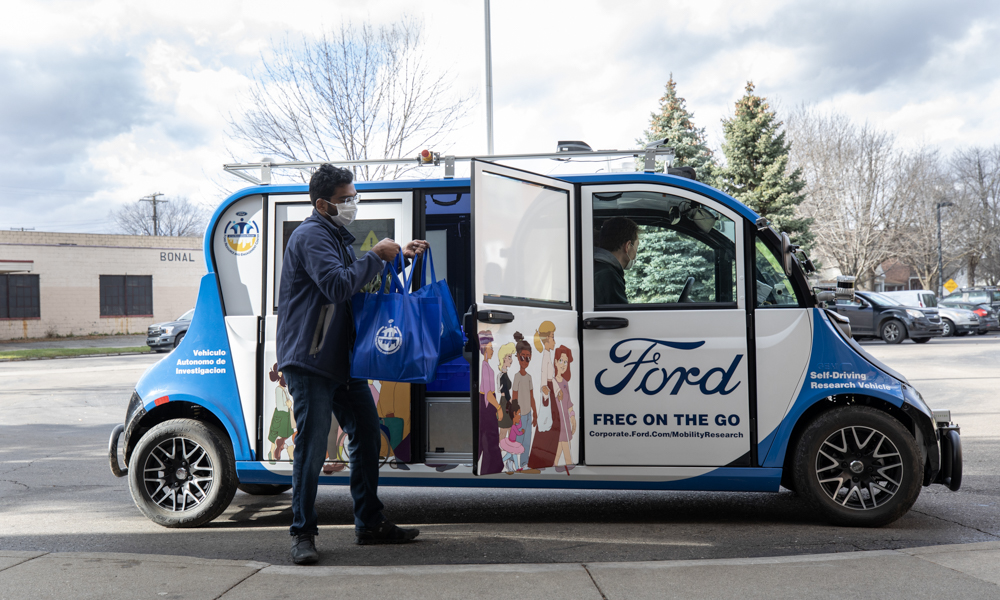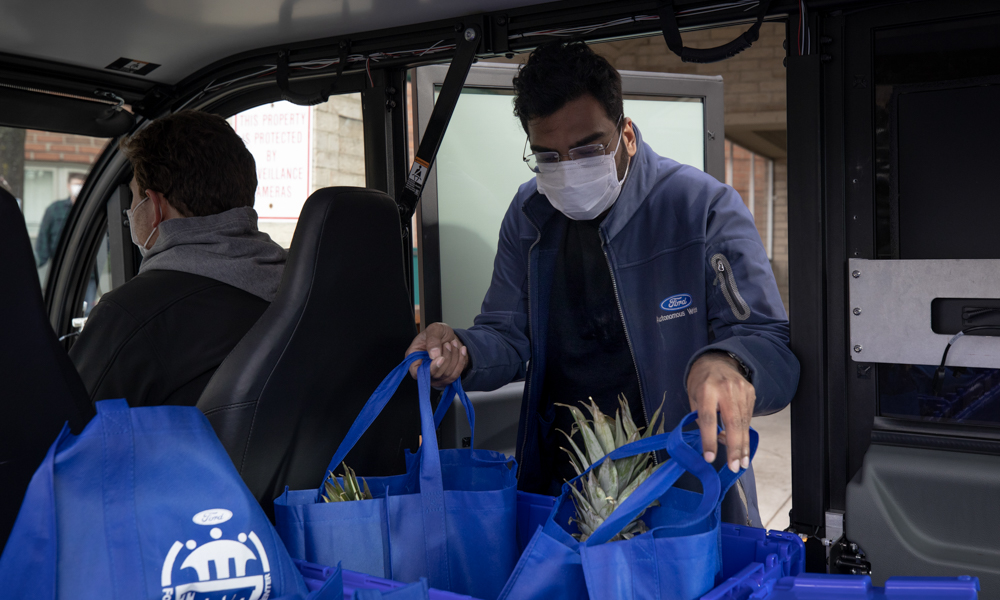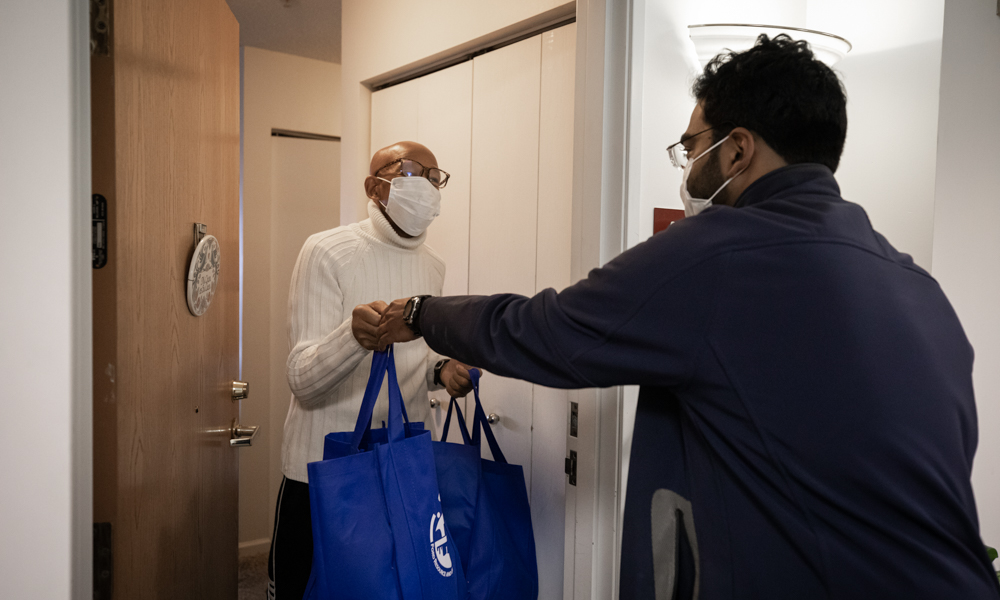 The low-speed shuttle is created by Ford and its subsidiary, Quantum Signal AI. A fleet of these vehicles will make multiple trips from a warehouse to the apartment on a fixed route. Even though each shuttle can operate autonomously, it will be constantly monitored by a remote team and an onboard safety driver.
The grocery bags being delivered come from Ford Resource and Engagement Centers, a project by the automaker and the Gleaners Community Food Bank. Supplies consist of canned and dry goods, fresh produce, milk and cheese. The six-month pilot program is expected to provide 4,500kg of food to the residents of Rio Vista.