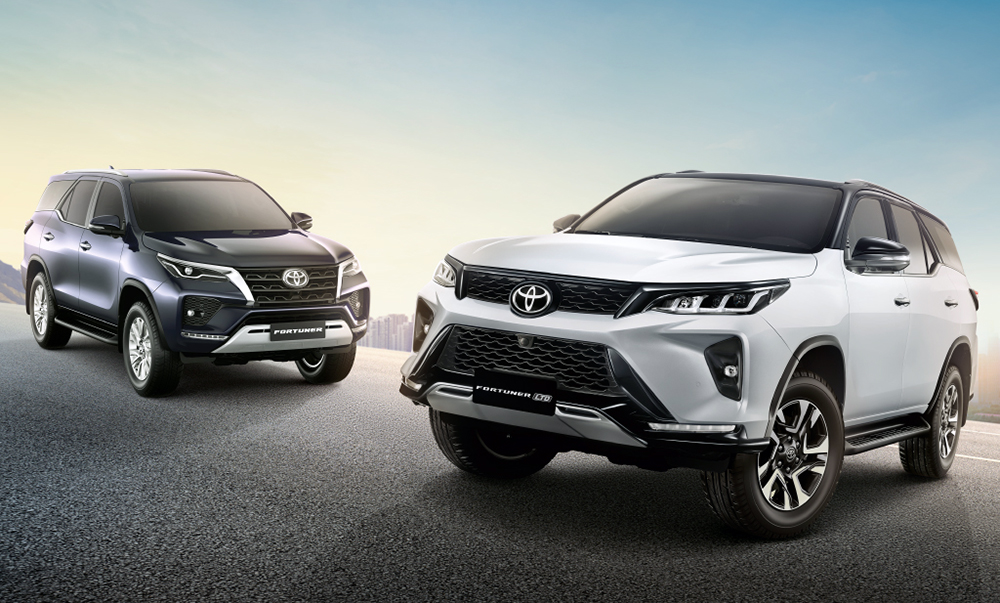 Thanks to the macho image that Filipinos like portraying, midsize sport-utility vehicles are popular in our market. Yes, even if their owners rarely leave the city and their destinations are mostly confined to the office and the mall. Of these hulking SUVs, the best-selling model is the Toyota Fortuner, which sold a total of 215,754 units from 2005 to 2019. This year, in spite of the economy-freezing pandemic, everyone's favorite semi-luxury family carrier has moved 5,223 units until September.
Now, you probably expect that 4×4 variants account for a bulk of these figures. After all, aren't SUVs supposed to be able to do well off-road? On the contrary, the Fortuner's 4×2 variants easily outnumber their four-wheel-drive brethren. To the tune of 95% to 5%. According to Toyota Motor Philippines, almost all Fortuners that get bought are rear-wheel-driven.
The market share of the 4×4 variants used to be larger, but it declined as the 4×2 variants benefited from better specs and more competitive prices, says TMP marketing vice president Elijah Sue Marcial.
Marcial adds that the Philippine car market is really the turf of 4×2 SUVs as they "can already fulfill what most people need."
"Since majority of SUV buyers are basically previous owners of sedans and MPVs, they move to SUVs for the upmarket image, the high ground clearance, the seating capacity, the flexibility and the overall versatility," Marcial explains. "Many of these customers still have a price limit, however, and want the best value for their money. Only roughly 5% really need the powertrain and the extra performance provided by the 4×4 variants."
Come to think of it, it's still better to find yourself inside a Fortuner 4×2 in a flood—something hopelessly common in the country—than in a lower car.