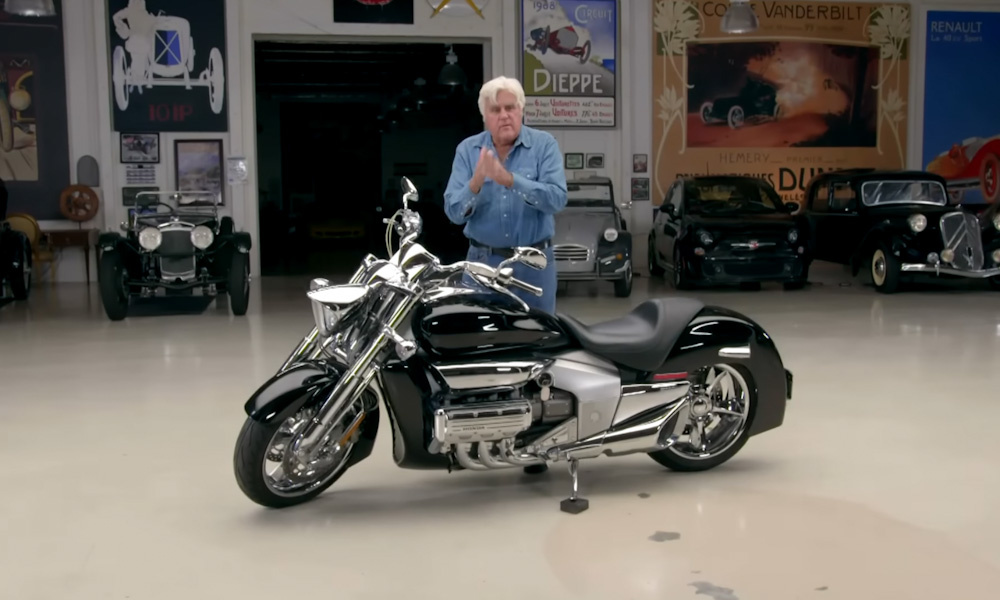 Comedian, television host, and writer Jay Leno has been having some hard luck lately. Last November, the avid car and motorcycle collector was working on his vintage 1907 White Motor Co. steam-powered car at his Burbank garage. Inspecting a clogged fuel line, it burst in his face, ignited, and caused him numerous third-degree burns to the face and the chest.
Hyperbaric treatment at the Grossman Burn Center accelerated the healing process, and he was on the mend just a few weeks later. However, he also revealed in an interview with the Las Vegas Review-Journal that he figured in yet another accident just recently.
On January 17, he was working on a vintage motorcycle with a sidecar attached. Testing it on the road, he smelled leaking gas. After adjusting the carburetor, he turned the bike around to head back to the garage.
"So I turn around, I start to cut through a parking lot, and there was a wire across two poles which was not well-marked, and boom, I just got…it clotheslined me, hit me in the neck, and threw me off the bike," he said.
For his troubles, Jay suffered a broken collarbone, several broken ribs, and cracked both his kneecaps. "But other than that, I'm okay," he assured.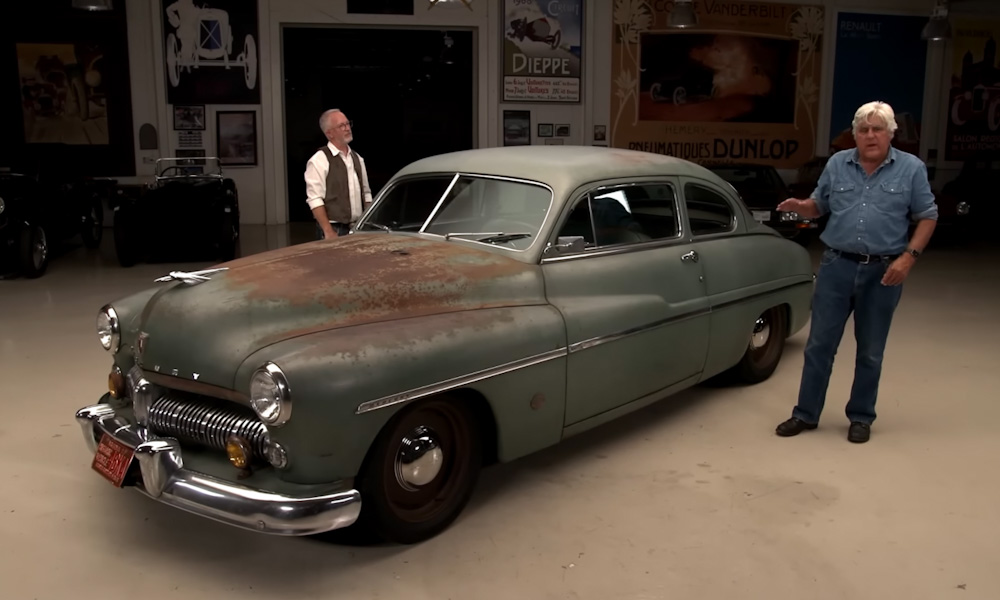 To top it all off, CNBC just recently announced that it had canceled its prime-time lineup that included Jay Leno's Garage, a show in which he showcases various cars and motorcycles while taking celebrities and personalities out on rides.
Being a true stand-up guy, however, means Jay isn't letting all of this get him down. "When they took us on, it was somewhat unusual to have this car show in the middle of the financial news," he said in an interview with NBC News. "It was very successful. But now, they've decided to go with straight financial news across the board. So, we'll move on to somewhere else. No hard feelings or anything."
He also still has his YouTube series of the same name, which may be pitched to other networks. In addition, he'll continue to do stand-up comedy, preparing for a venue debut at Wynn Las Vegas this March.
And with more than 180 cars and 160 motorbikes in his collection, he has still got more than enough to keep him busy.