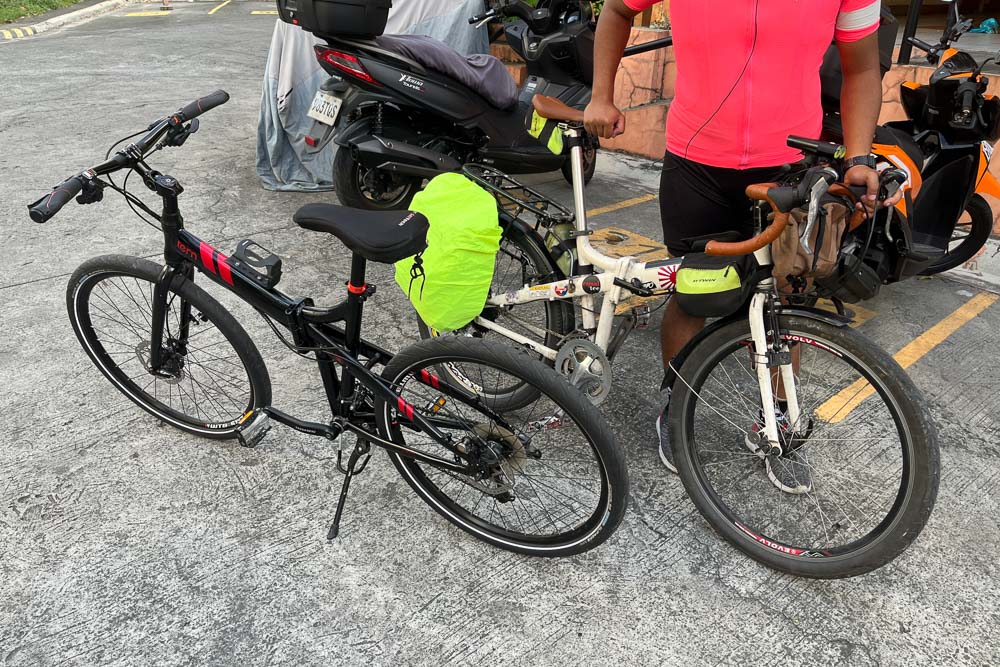 Growing up as an automobile enthusiast, I was exposed to tuner culture at an early age through media such as Need for Speed Underground and Gran Turismo. However, translating my in-game creations into a real-world hobby wasn't feasible. Not only is vehicle ownership expensive, but even if I could afford my dream cars, I wouldn't have anywhere to enjoy driving them around Metro Manila.
Still, the fascination for customization stuck with me. I knew if I were to get into cycling—which I did—it wouldn't be just a form of transportation but a creative outlet as well. In this day and age, there's no way I'll be able to get a Bayside Blue Nissan Skyline GT-R R34. So the next best thing was to have my gravel bike painted to look like one.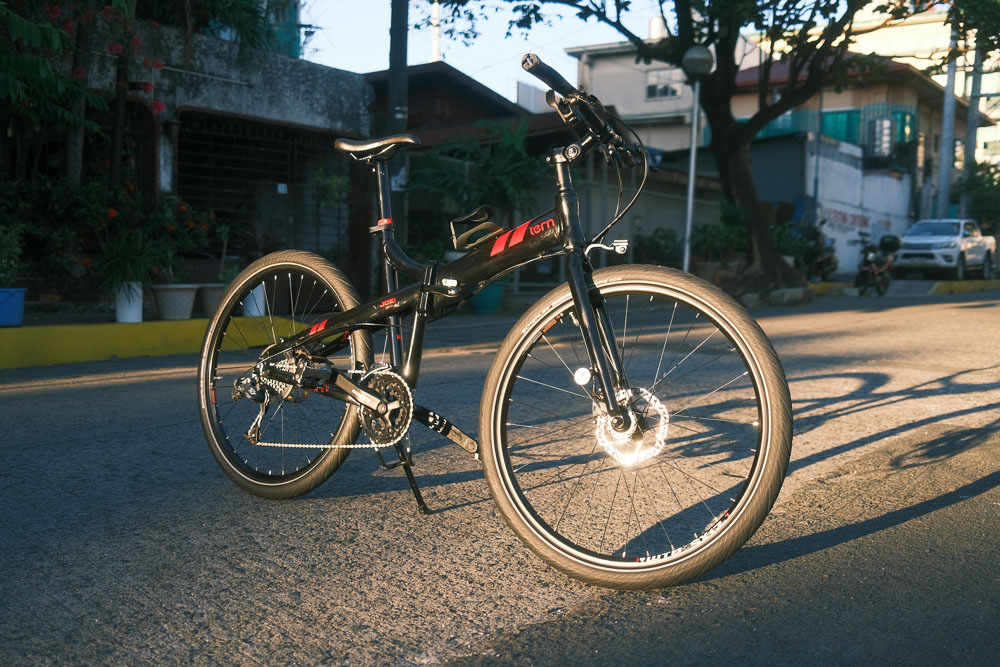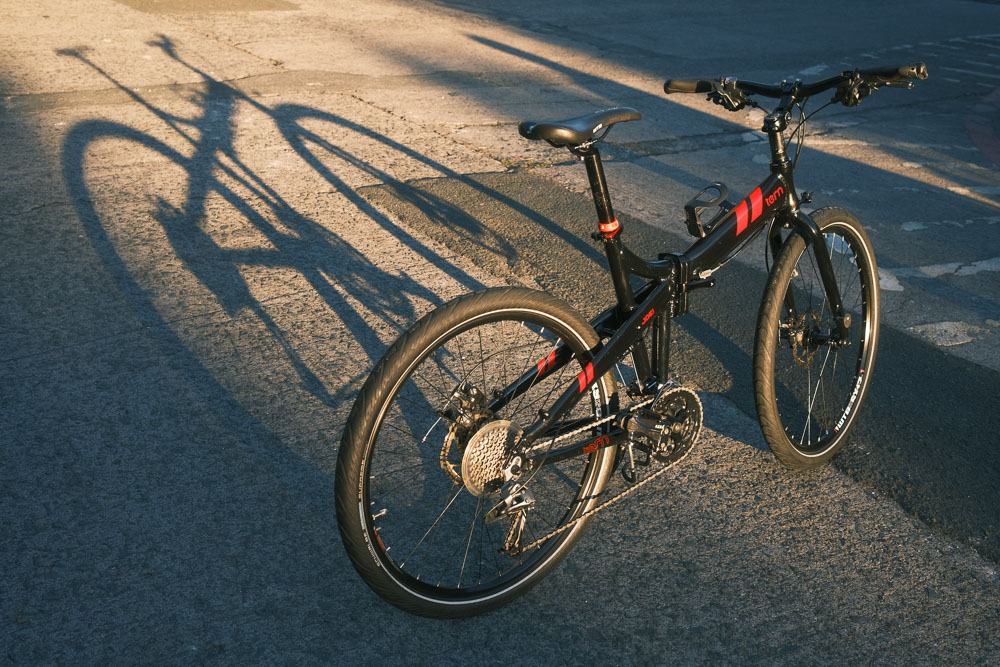 A friend of mine has quite the penchant for folding bikes, with his Tern Joe essentially being a drop-bar folding bike with 26-inch wheels. Surprisingly, it rode well as if it were a full-size bike.
What was even more attractive about it was the secondhand price. You see, Tern still has offerings with 26-inch wheels. But a brand new Eclipse D16 goes for P58,950—which is quite expensive for a folding bike. Meanwhile, I was able to score a barely used Tern Joe from 2014 for P23,000.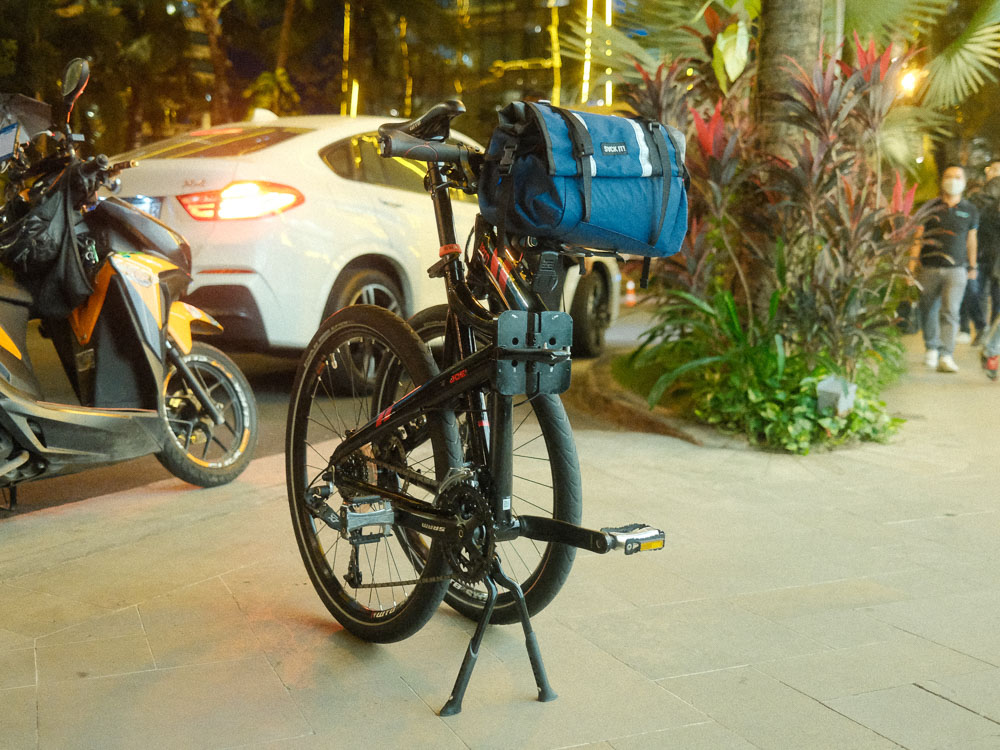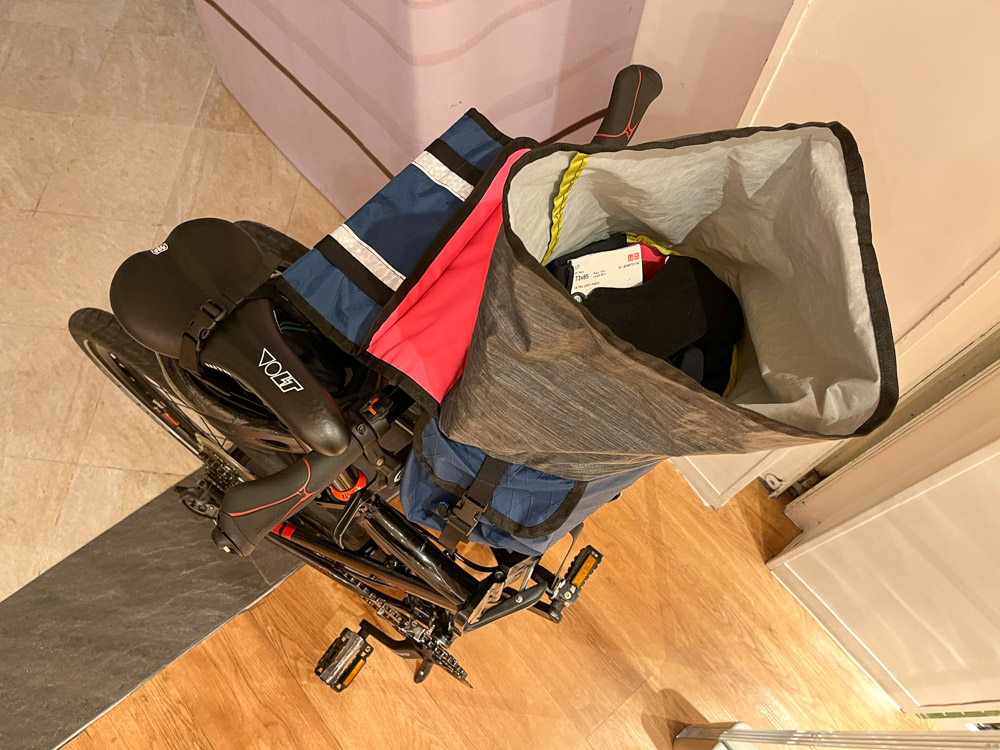 Now, I'm not going to bore you with specs; I'll only talk about them when necessary. Objectively, I didn't have to change anything with my Joe—apart from a rusty headset—as it only needed a basic overhaul. But there was a desire in me to customize it as a form of self-expression. This was also a good challenge to use my accumulated knowledge and experience with bicycles.
The objective was to convert the handlebars of my Tern from flat bars to drop bars. This isn't as simple as it sounds because it affects almost all of the moving components. I had to make sure all the parts were compatible with each other. Aside from the shifters, even the brake calipers had different pull ratios so those had to be changed, too.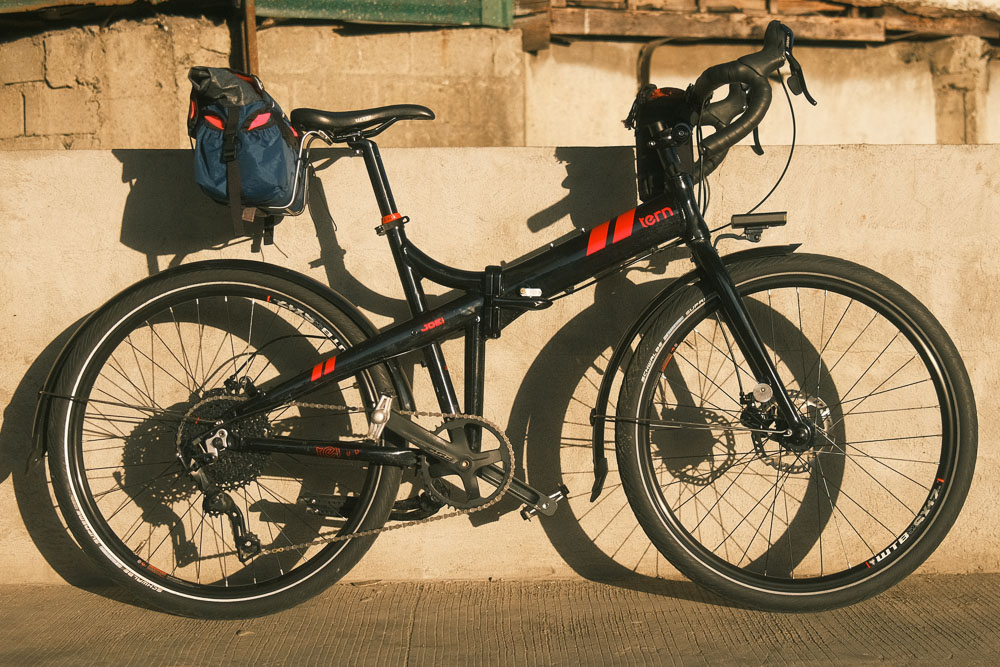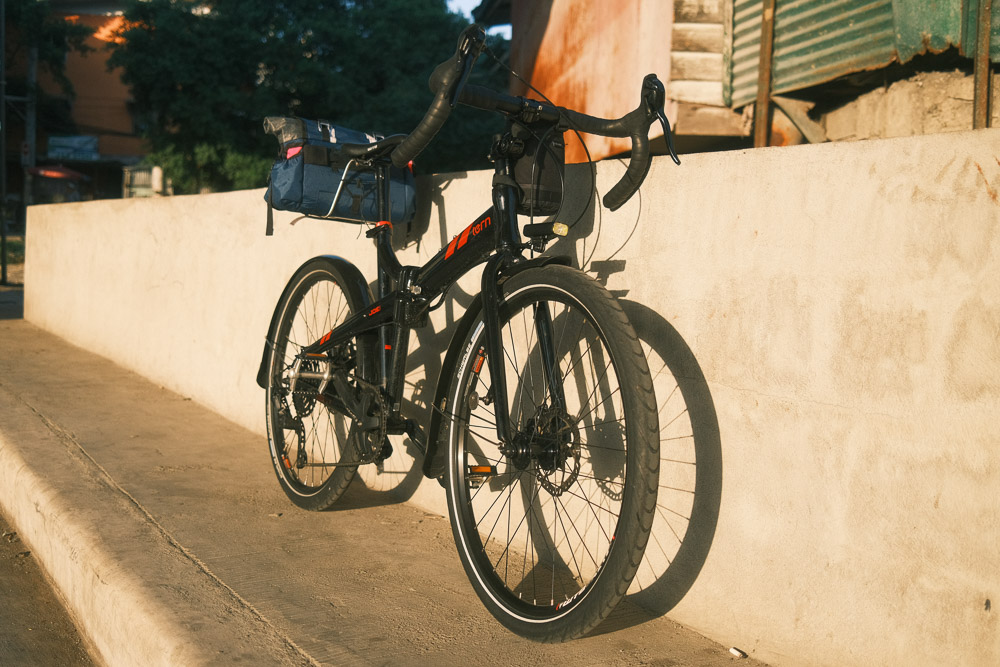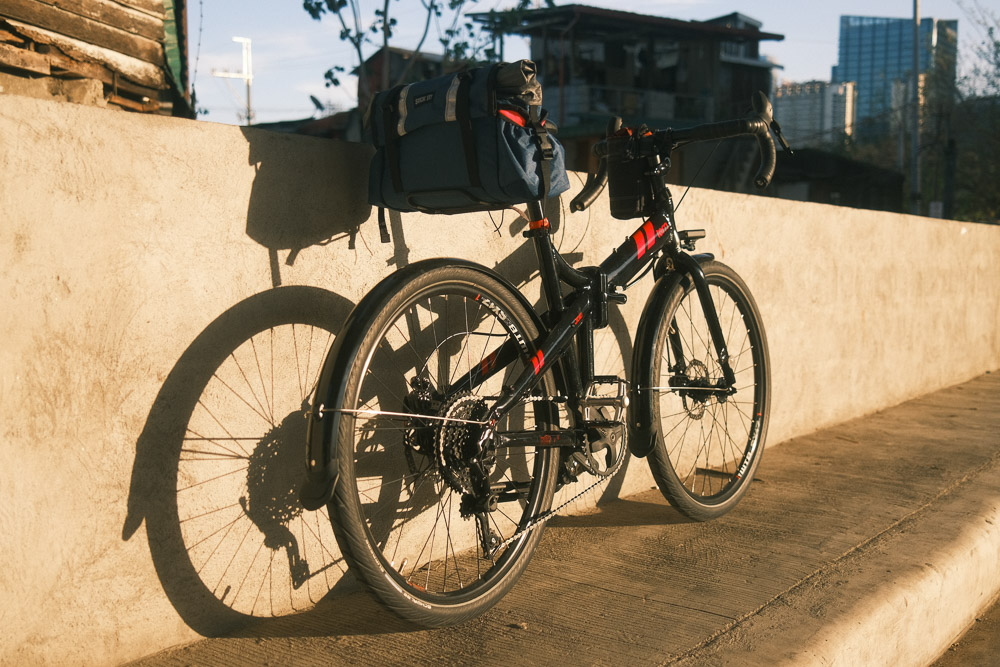 There weren't any compatible drop-bar shifters for the SRAM X7, so I either had to gamble with friction shifters or change the drivetrain entirely. The former isn't guaranteed to work and would cost me around P7,000. So, I searched Facebook Marketplace and found a Microshift Advent for P8,500.
Unlike the 11-speed Advent XLE, the Advent only has nine gears, but still retains the wide range with an 11-46T cassette. Running this with a 42T crank meant sacrificing top speed for lighter gearing, which I need for the steep slopes in and around Kapitolyo.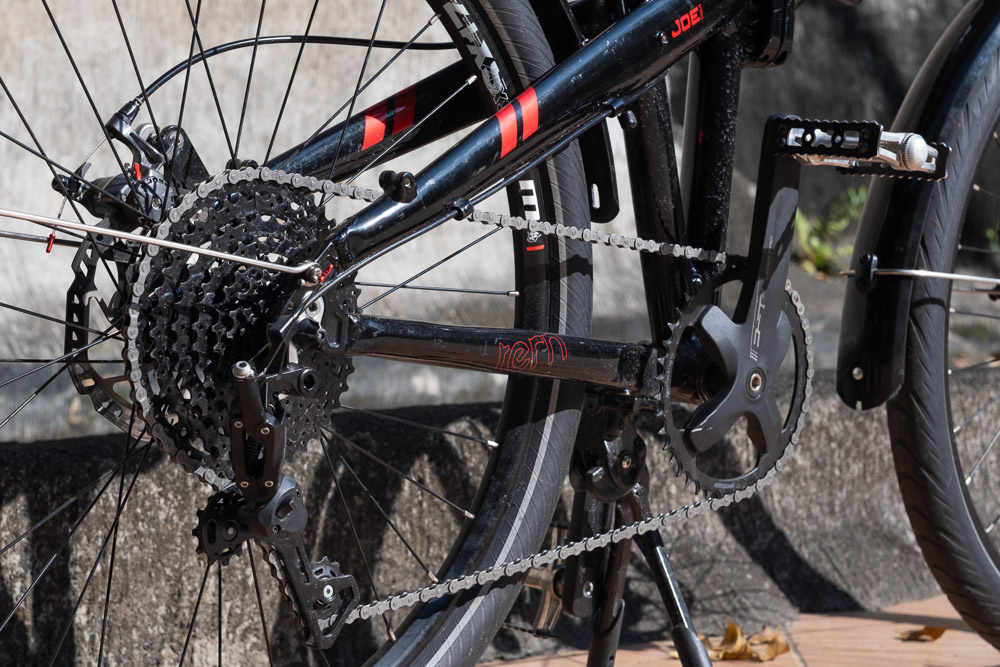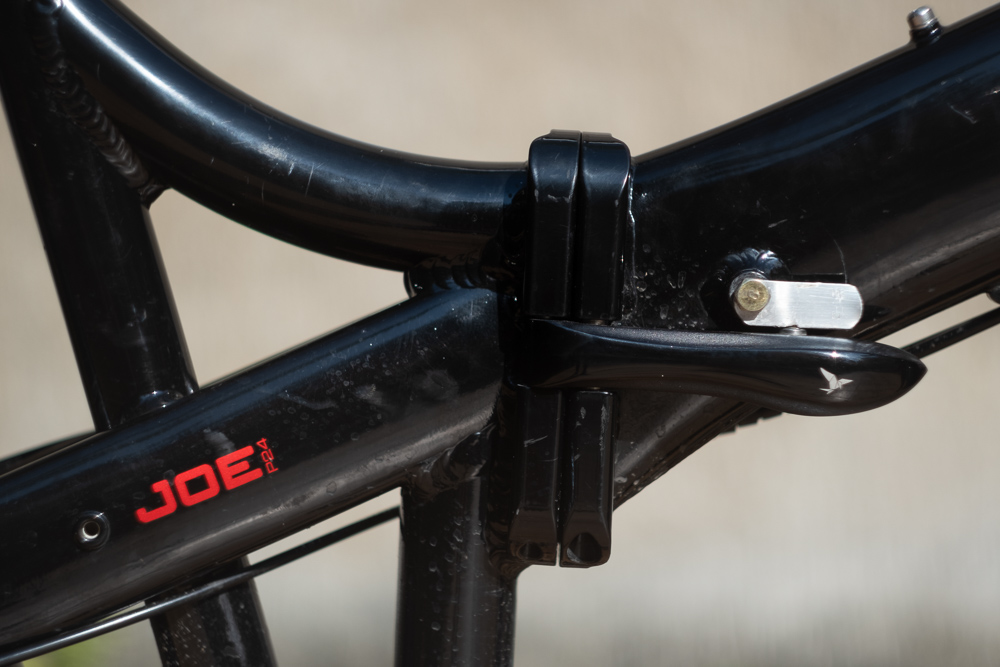 The brakes were already sorted out as I had the stock calipers from my gravel bike, so all I needed was the drop bars itself. Again, it's not as simple as it sounds, as this is like getting a new pair of shoes. Just because it fits, doesn't mean it's right for you.
After doing some research, my choices boiled down to whether I wanted drop bars for road bikes or for gravel bikes. The former is designed for speed, while the latter aims for comfort. Since I'm not a competitive cyclist, I have no need for aerodynamics so I went with the latter.
Searching again on Facebook Marketplace, I found someone selling the stock drop bars from a Traction Atlas for only P600 (versus P1,500 for a similar brand-new model). It was wide enough for my handlebar bag, but wasn't too flared that it stuck out like a sore thumb when squeezing through traffic.
It might seem ironic that the bar tape is more expensive than the drop bars themselves at P1,450. But I learned early on not to cheap out on the points of contact. After all, if you're going to be spending hours exerting effort to pedal a bicycle, it had better be decently comfortable.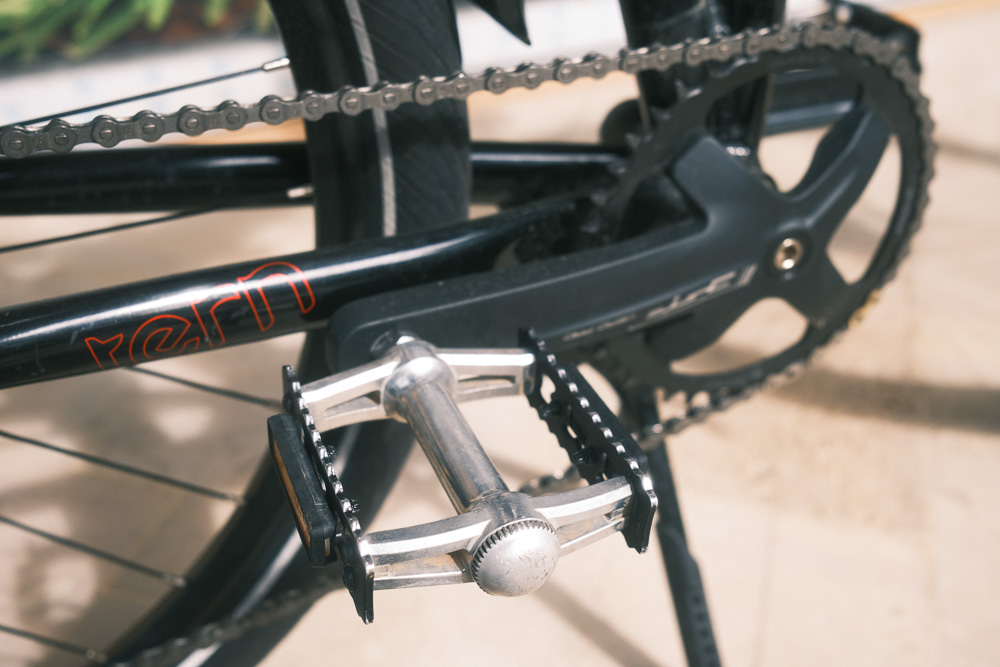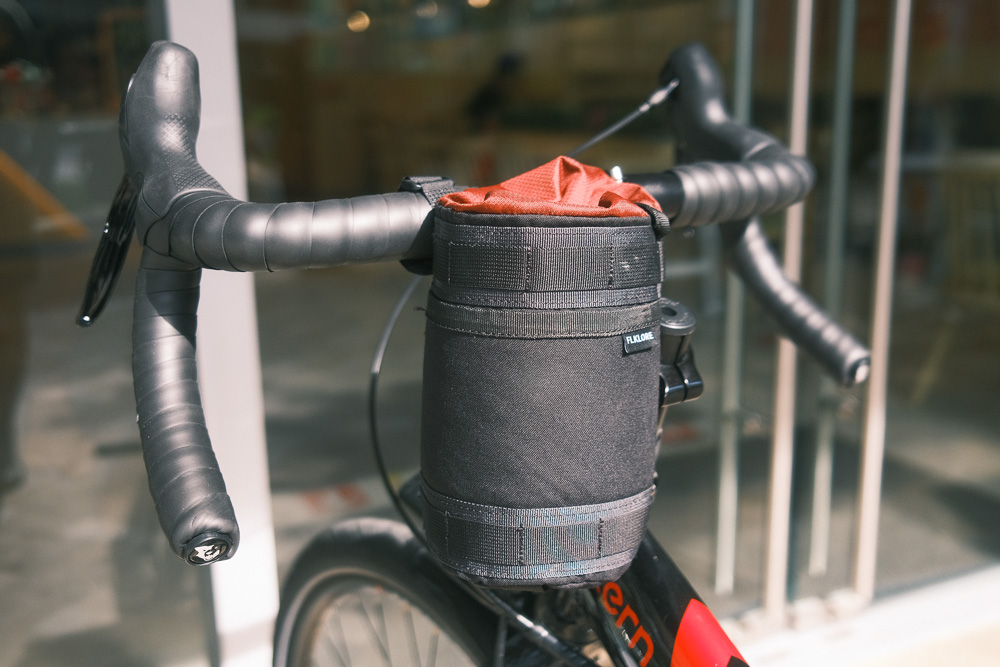 With all the parts in place, I had the conversion done at Tambay Cycling Hub. Everything went smoothly, except the chain was too short. The mechanic realized that folding bikes tend to have a longer chainstay, the frame tubing in between the crank and the rear wheel. This was solved by adding a few links to make the chain longer.
The bike was now working, but did it fit me? Simply swapping the flat bars for drop bars didn't work. It made the reach much longer, to the point I was almost planking just to wrap my fingers around the brake levers. To remedy this, the stem—the part that connects the handlebars and the steerer tube—was adjusted to bring the drop bars higher and closer to me.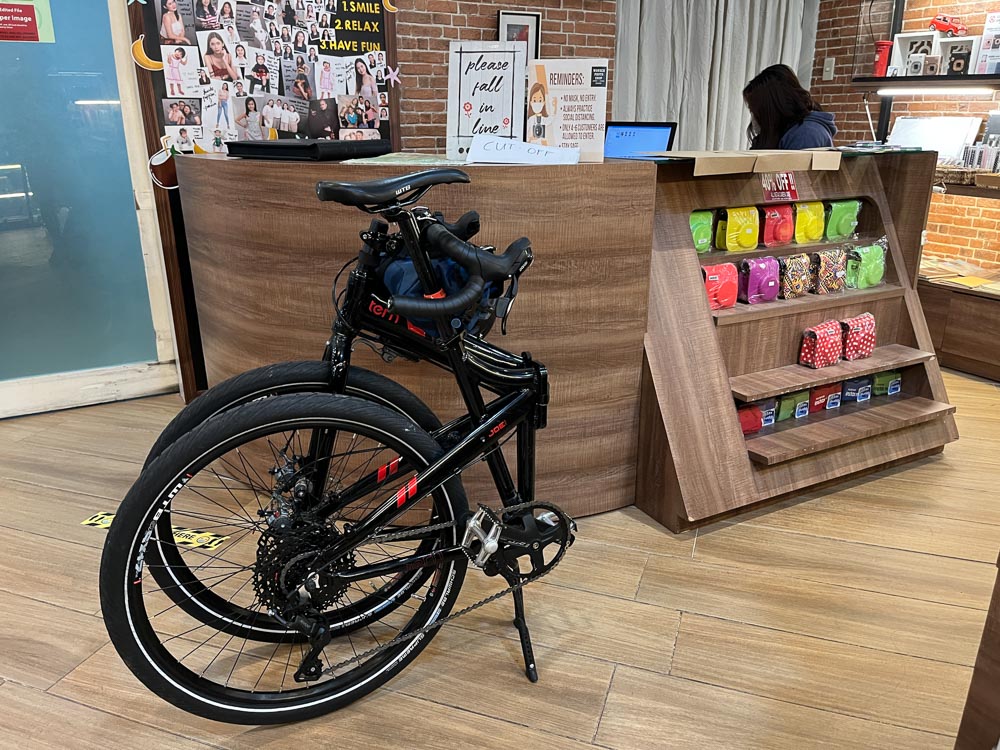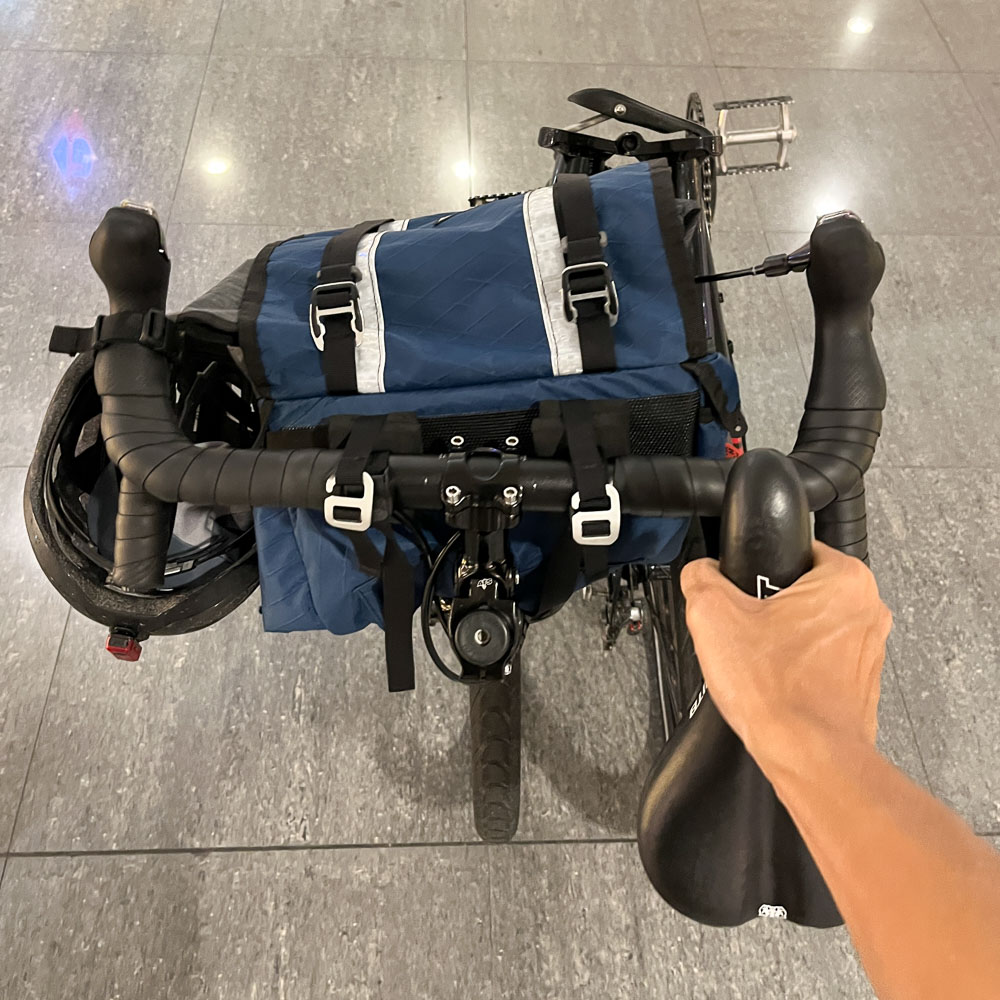 After sorting out the bike fit, my Joe is now a drop-bar folding bike with 26-inch wheels. The stock Schwalbe Marathons are two inches wide and already provide enough grip and cushioning for city roads. So, there was no need to change them.
I was unsure at first if I should upgrade the brakes. But considering how unpredictable drivers can be on the road, one can't go wrong with having more stopping power. After spending more saddle time on the bike, I decided to pull the trigger on a pair of Shimano Tourney XT calipers for P1,400. Though part of Shimano's most basic groupset, they bite hard and are much better value than the TRP Spyres on my gravel bike, which cost around P8,400 for a pair.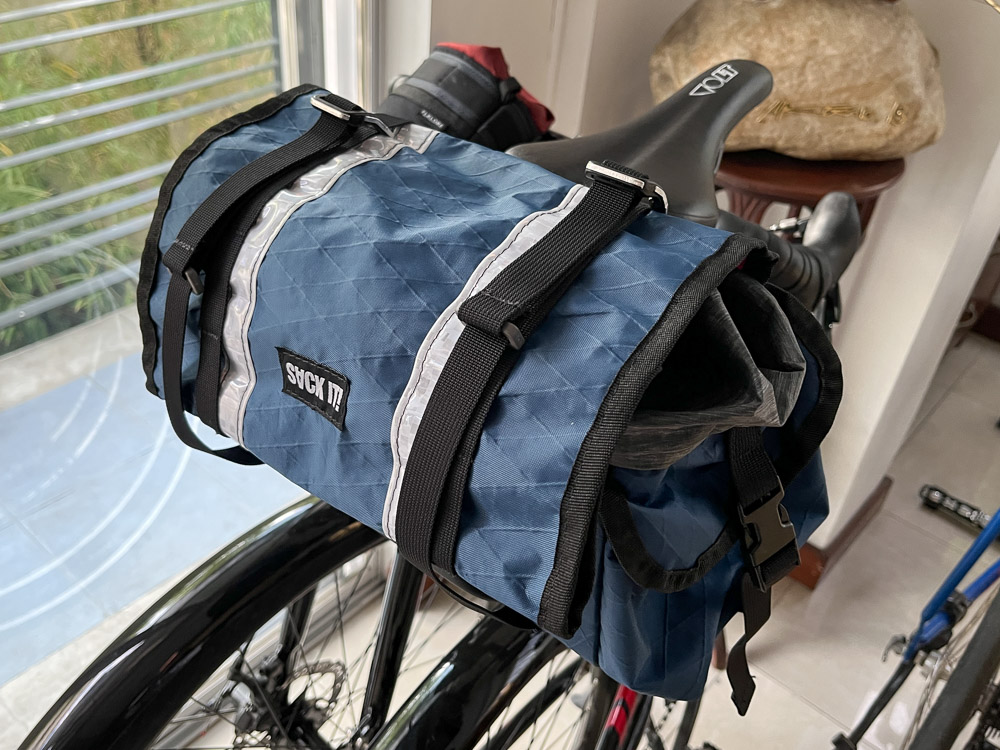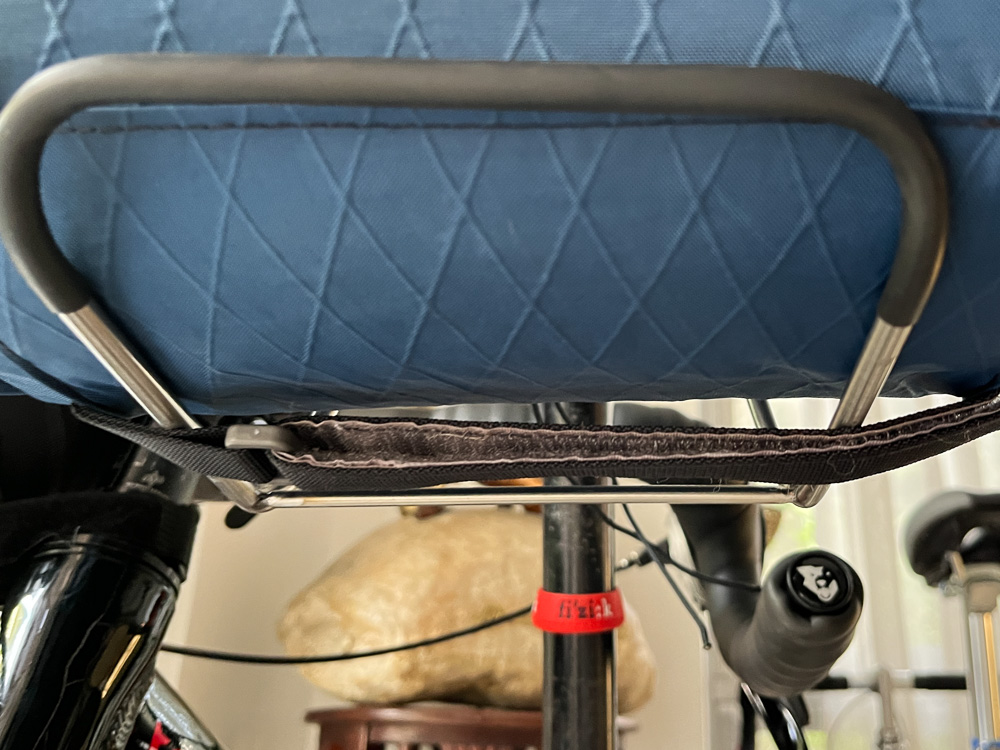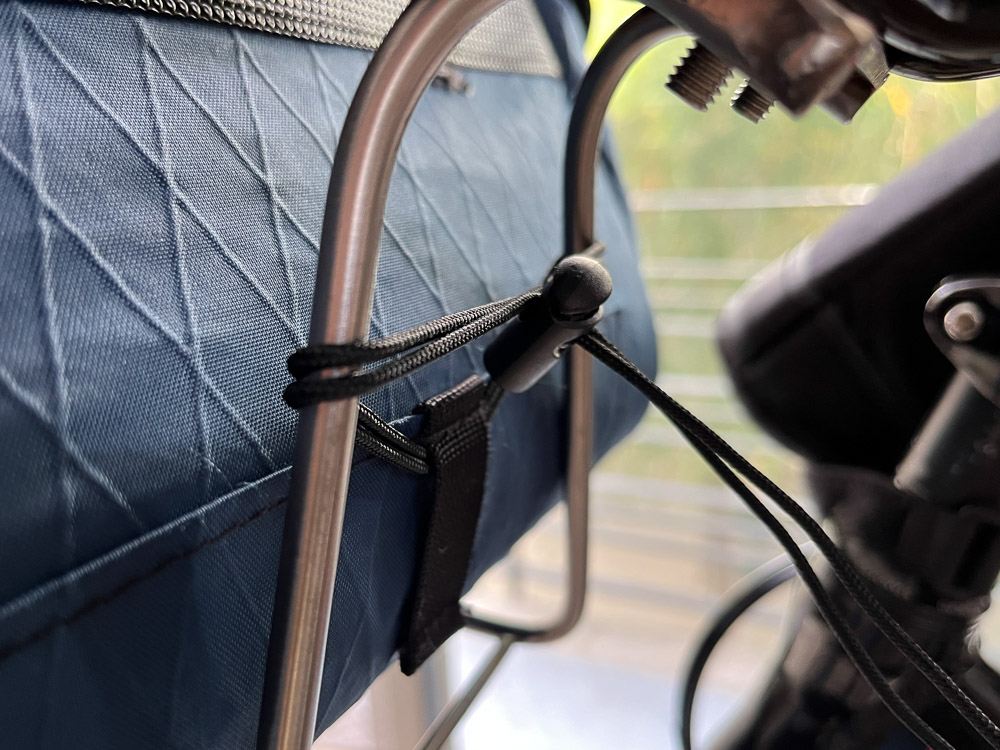 The Tern is quicker and more agile, while my gravel bike is heavier and has a more plush ride. The aluminum frame of the former is lighter, but it doesn't take bumps and potholes as well as the steel frame of the latter. Also, 26 inches and 27.5 inches might not seem far for the wheel diameter, but the difference in air volume also accounts for the difference in comfort.
While my gravel bike would be the obvious choice for long rides and for the trail, the Joe has a trick up its sleeve, making it the perfect city bike for me: It can fold. It will never be as small as those with 16- or 20-inch wheels, but it is still compact enough to be brought indoors.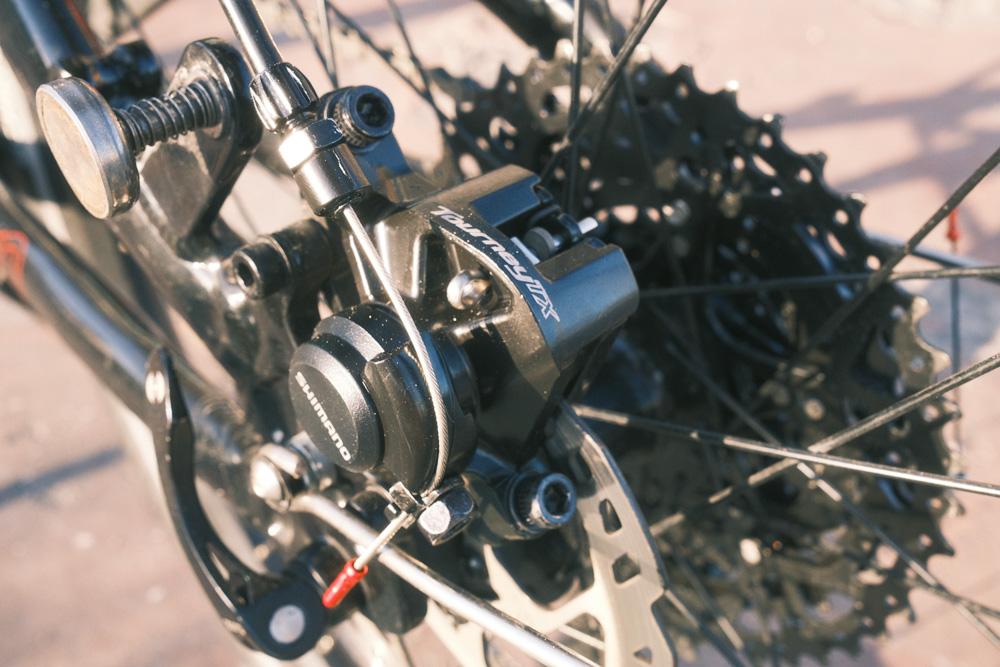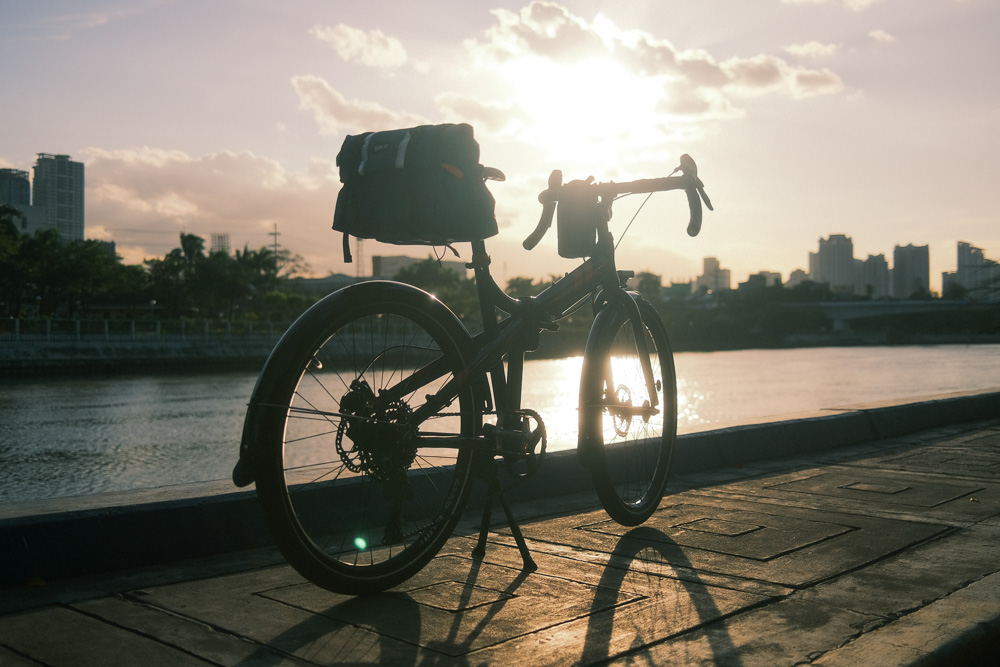 This isn't my original idea, but there are key differences with my friend's build. His white Tern Joe C21 has rim brakes, slimmer drop bars, and a 10-speed Shimano Tiagra, making it closer to a sporty road bike. My black Tern Joe P24 has disc brakes, and resembles a touring bike for casual city riding.
Now that my project bike is more or less finished, I'm really happy with what was accomplished. This wasn't a bicycle someone set up for me, but something I had to research and figure out myself.
There was a sense of apprehension when buying parts because I wasn't absolutely sure if they were going to be compatible. But in the end, everything worked out, and the bike is a joy to ride. And that's what makes customizing my Tern Joe a wonderful learning experience.