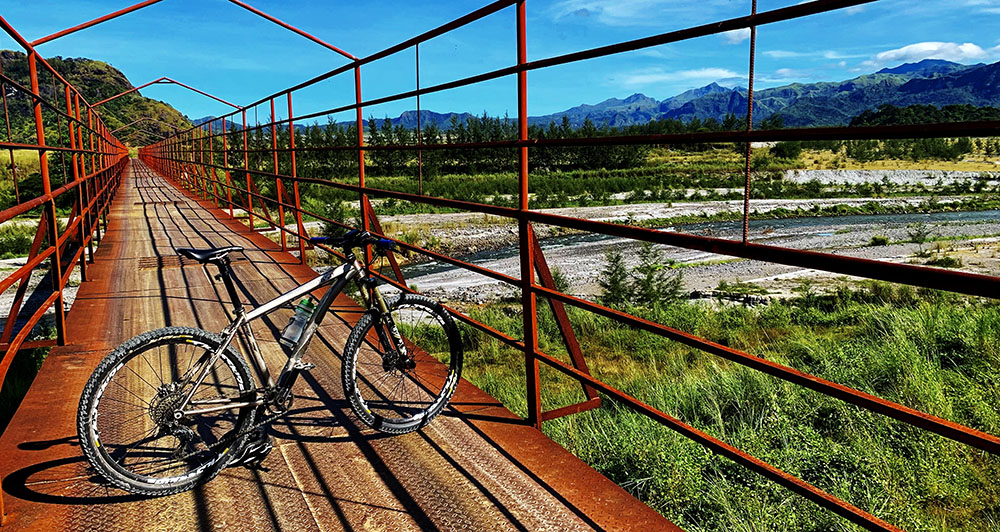 My first mountain bike was a "Kona" full suspension, bought for a grand total of P3,750 at the corner bike shop as my reward for having quit a dead-end job more than 20 years ago. It didn't take me long to figure that, first, it wasn't really a Kona, and, second, I would probably die if I ever took it down a steep black diamond trail at full speed and it disintegrated into a hundred pieces. Even the friendly shop manager told me as much.
But it did start my love affair with bicycles, and soon after that bike, I moved on to better, sturdier race rigs. Eventually, I started my own little bike shop and gained access to some of the best racing bikes one could ever have. Ever since then, bikes (or more specifically, framesets) have come and gone, with most lasting a year at most before I sell it and move on to whatever is our flagship model.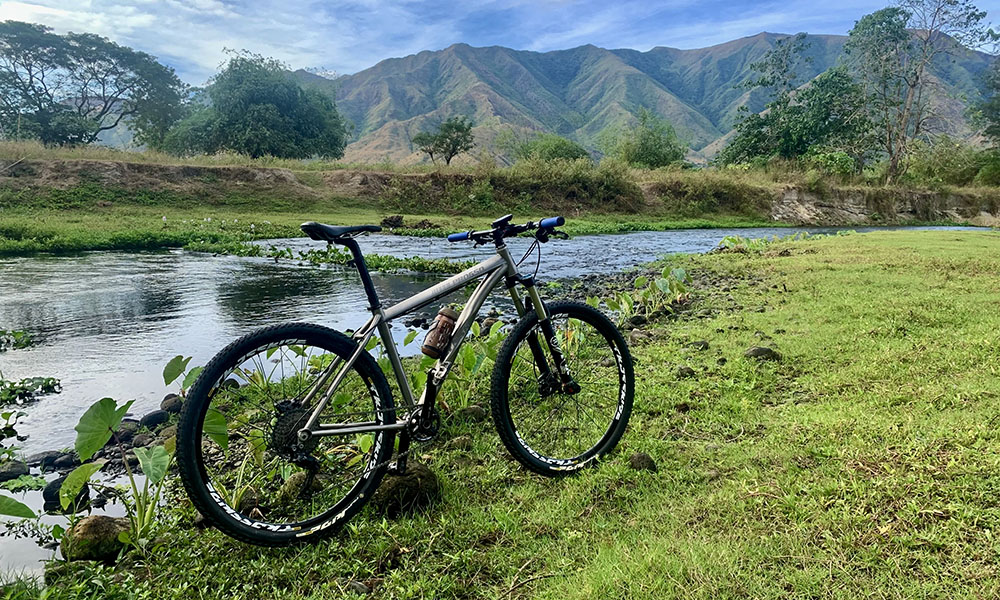 The Lynskey Pro 650 is an exception. First built up in 2019, I scored one from the local distributor when it was put on clearance sale at around P89,500 (or some P40,000 less than the retail price).
Since I needed a cross-country, hardtail bike that could be raced and do occasional duty as my commuter, I put in a bunch of quality parts that would last me many years: Fox 32 suspension fork, 11-speed Shimano XT group, Mavic CrossRide tubeless-ready wheelset, Shimano XTR pedals, 3T seat post and handlebar, and ControlTech carbon-fiber handlebar. The whole thing weighs 11kg—not my lightest ever build, but it's sturdy and will last a lifetime.
Why didn't I get a 29er, you might ask? Many XC races in the Philippines are on technical terrain with many twists and turns. My average handling skills go better with the nimbler nature of a 27.5-inch (650c) bike, at the cost of some top-end speed that a 29er gives you. And also, the only one they had on sale was a 27.5, so there you go.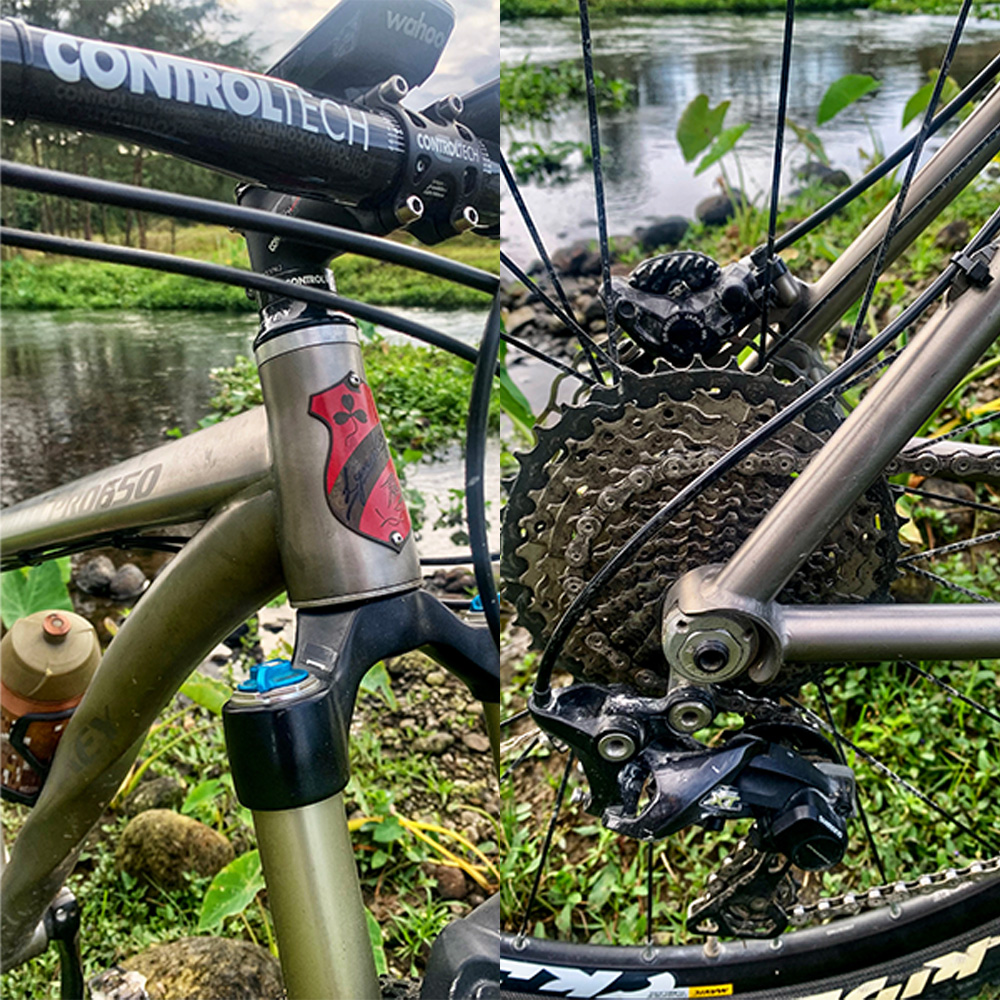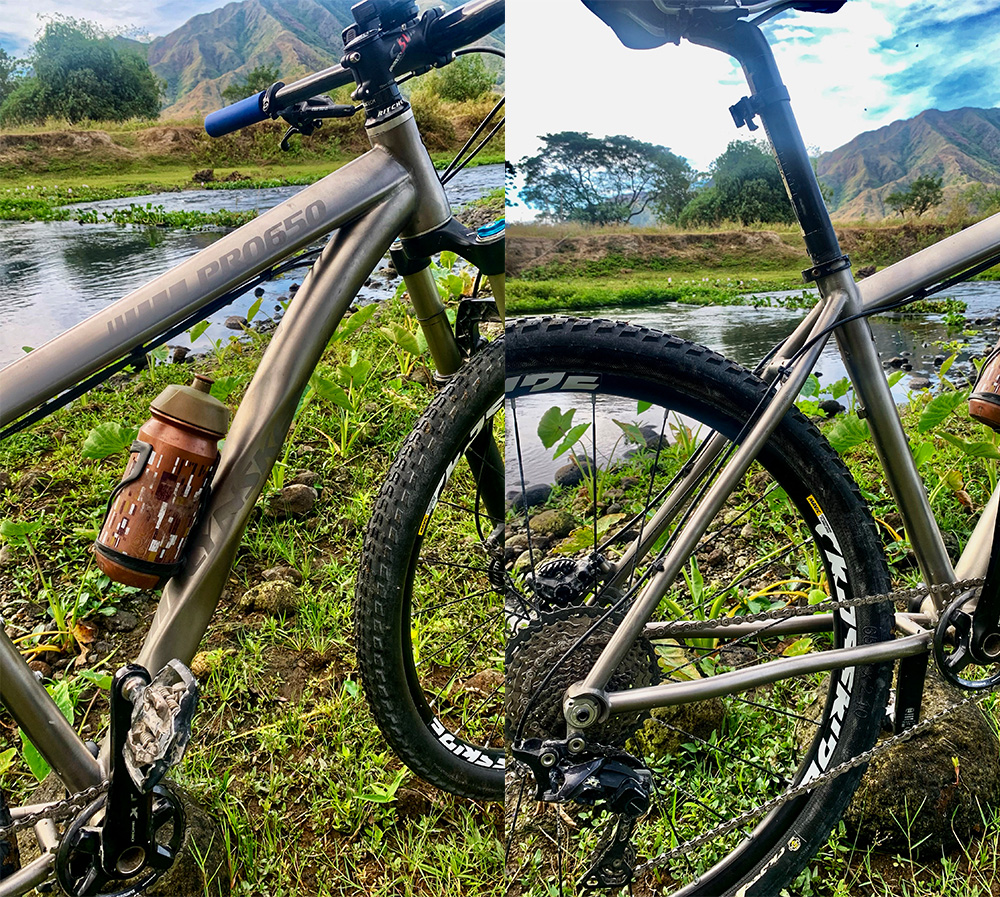 Having owned a full-suspension Specialized Epic World Cup before the Lynskey, I thought going back to a hardtail might be a downgrade in comfort, but it hasn't turned out to be the case. On the contrary, I'm consistently amazed at how good the ride is every time I take it out on the trail. The folks at Lynskey really know their stuff!
For starters, it's as stiff a race rig as you'll ever want thanks to that fat, triangulated top tube and trademark helical down-tube. Not only does it look great, but it also delivers an amazing blend of stiffness and bump absorption. The curvy seat stays, and chainstays do a similar job of giving just a little flex over the rough stuff without sacrificing power transfer.
The tubes are 3Al/2.5V titanium alloy, the best you'll ever find at delivering the right balance of stiffness, durability, and lightweight. I haven't ever felt the need for the comfort (and added weight) of a full-sus after riding this Lynskey.
When I stand up to sprint, the only flex I can feel is the few millimeters of travel that the Fox fork still allows even when locked out.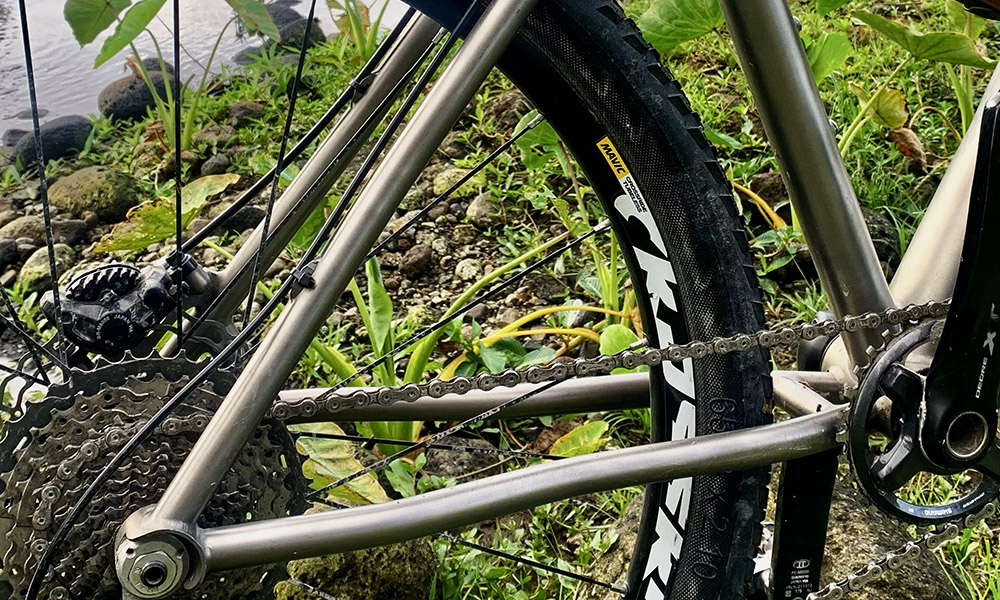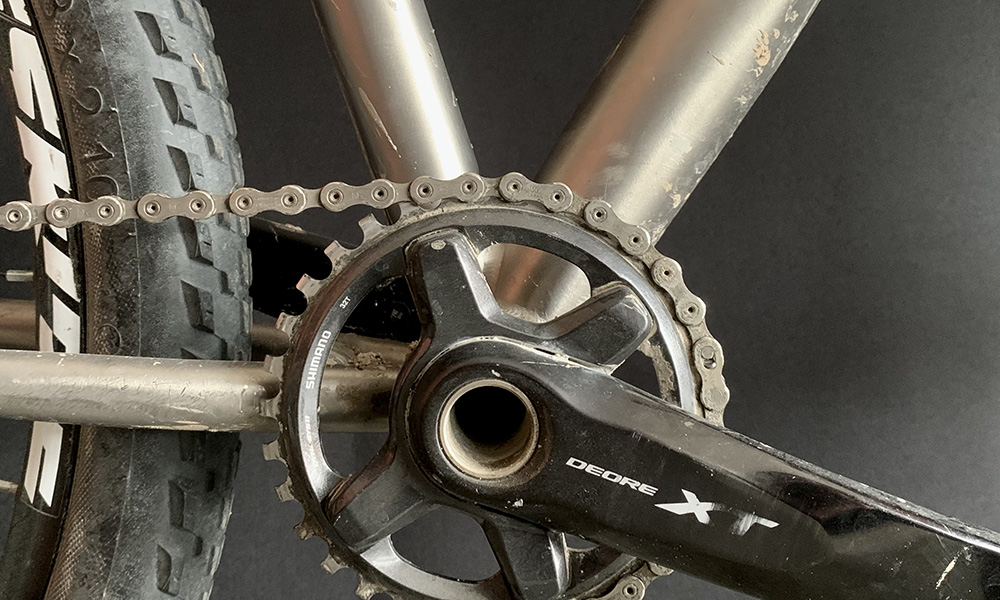 The all-arounder geometry works great for long races and rides so long as you're reasonably flexible. I've resisted cutting the steerer tube to slam the stem to get me lower to the frame when climbing, since on training rides I need to regularly get out of the saddle to stretch or ride no hands to relieve my backache. The brushed, satin-silver finish is also low maintenance. After a long day riding through lahar and splashing across mud puddles, all it takes is five minutes with a hose to get all the gunk off.
Components-wise, the Shimano XT is a workhorse. It works great. It hardly ever needs a tune-up, and my only regret is going for a 1x setup when a 2x is just a lot more versatile. I quickly run out of gears on flat segments with the 32-tooth chainring.
On steep and technical climbs, though, the 1x setup works as you'll never risk crossing up your gearing. The Fox 32 fork has 120mm of travel, and it has firm damping for a sporty ride. Switching from locked to unlocked is easy even without a remote—just reach over to the right stanchion to turn the dial.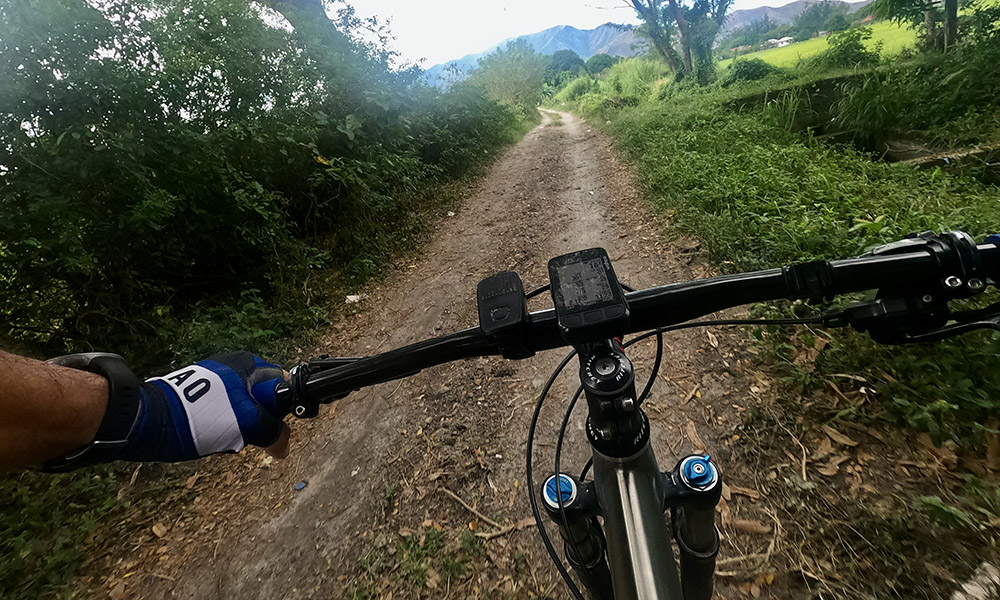 This bike served me well in the 100km General Nakar mountain bike "sufferfest" back in 2019, as well as being my go-to bike for exploring the trails of Zambales whenever we visit the family farm.
My one bit of self-induced trouble was suffering two flats on a rainy day and only having one spare, forcing me to ride with a flat until I finally reached a bike shop for another spare tube. When I finally wear out the Mavic clincher tire that came with the wheelset, I'm having it converted to tubeless.
There will always be flashier, ever-faster, ever-lighter, ever-better mountain bikes that come out every year because that's what the bicycle marketing departments would like you to think. Been there, done that, and I wouldn't mind riding a bike with some amazing tech, too.
But this no-frills, quality bike appeals to my purist approach to riding. It's hand-built in Tennessee, comes with a lifetime warranty, and it just works. Titanium, really, is forever.