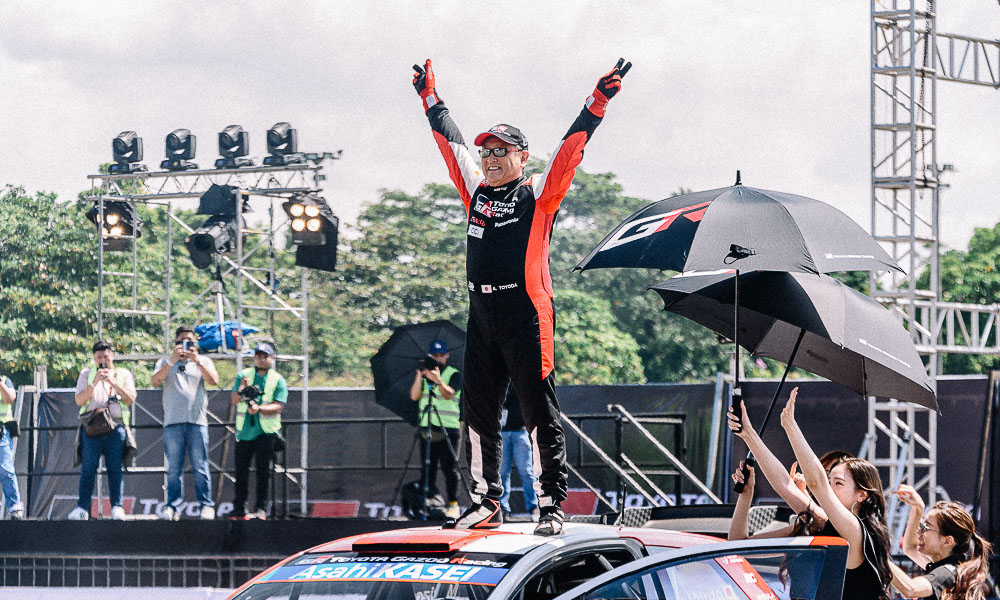 Normally, hearing grown adults chant "I LOVE CARS!" out loud is a cringey affair best suited for children. But this time, it was different.
One man was leading the chant, and it was no other than Akio-freaking-Toyoda. But for this event, he went by Master Driver Morizo, the pseudonym he uses when he's behind the wheel of some of the most exciting cars in the world that he helped build. He transformed Toyota from a manufacturer of beige econoboxes into a manufacturer that dares to "push the limits for better" by making cars that others wouldn't even dare to do.
And just in time for Toyota Motor Philippines' 35th anniversary, the automaker decided to go all out by holding the Gazoo Racing Festival on August 23-24 at the Quirino Grandstand in Manila.
At first, I had my reservations. How were they going to hold something that's best reserved for the racetrack right in the middle of a city that is notorious for its horrendous motoring traffic?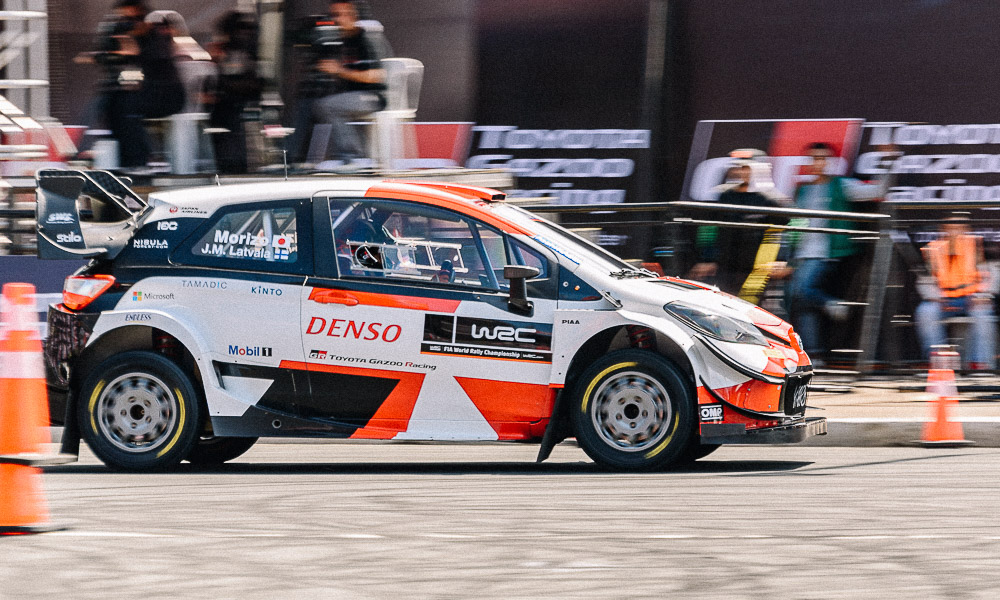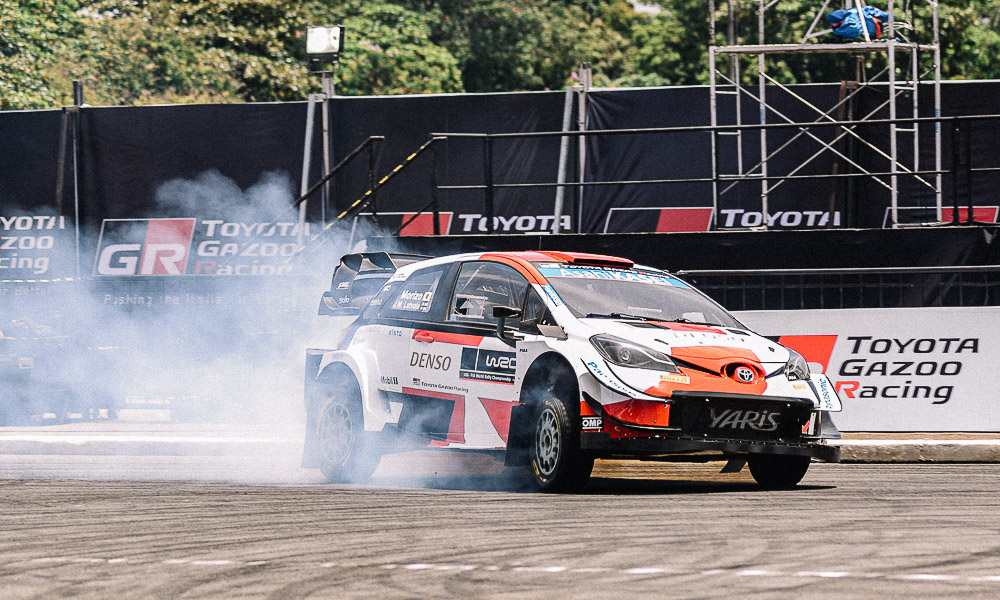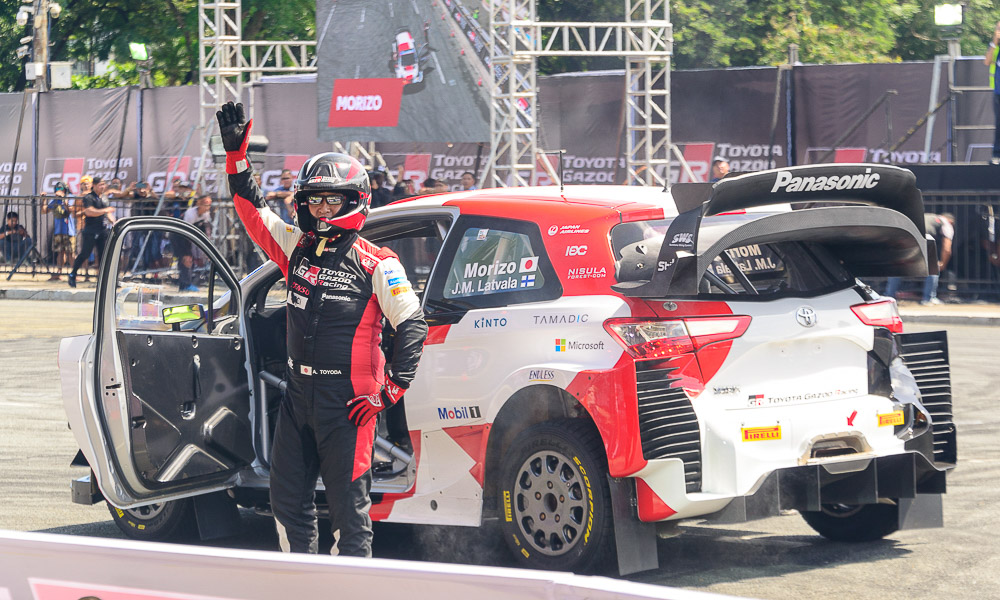 But there I was, standing under the blazing sun, watching a Toyota WRC Yaris decimate its tires in spectacular fashion with the most important automotive executive in the world behind the wheel. I was stunned to witness things I would normally watch via a screen, complete with the aroma of burning rubber and the eardrum-shattering backfires of the exhaust.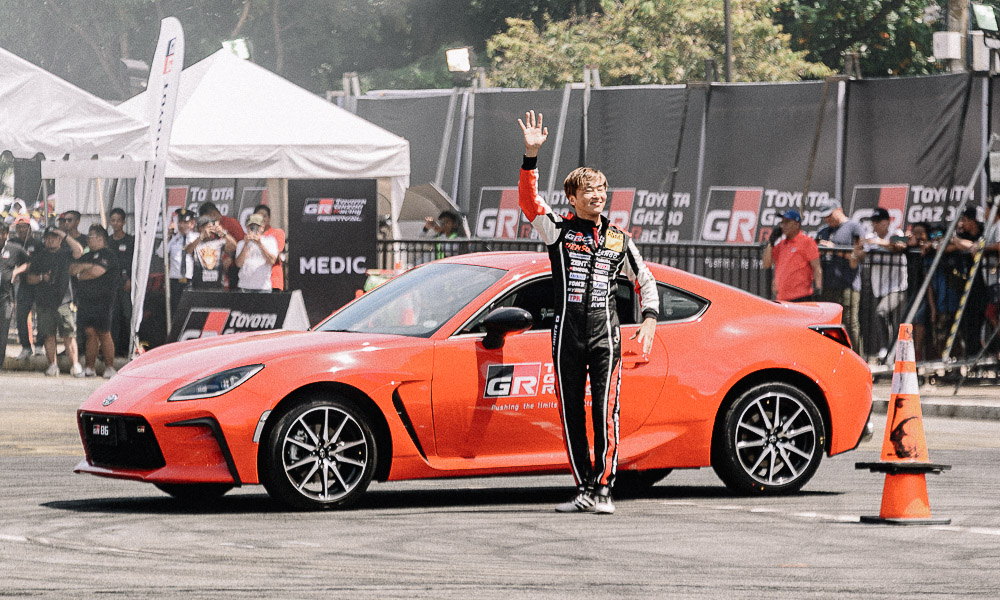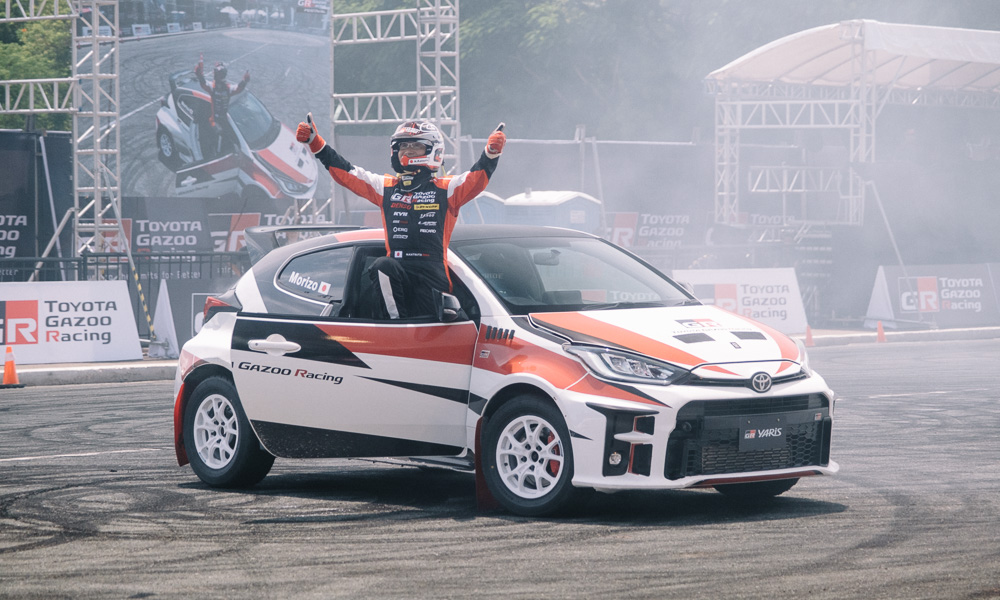 Most would say the spotlight was on the chairman, but it's impossible to discount the sheer talent on display by the other drivers who accompanied him.
Admittedly, I only knew about Masahiro Sasaki and Norihiko Katsuta when we learned about the star-studded roster of drivers for the event. One is a seasoned Super Taikyu driver, and the other is a well-decorated rally driver, but I didn't know that they were instrumental in the transformation of Akio Toyoda into Morizo.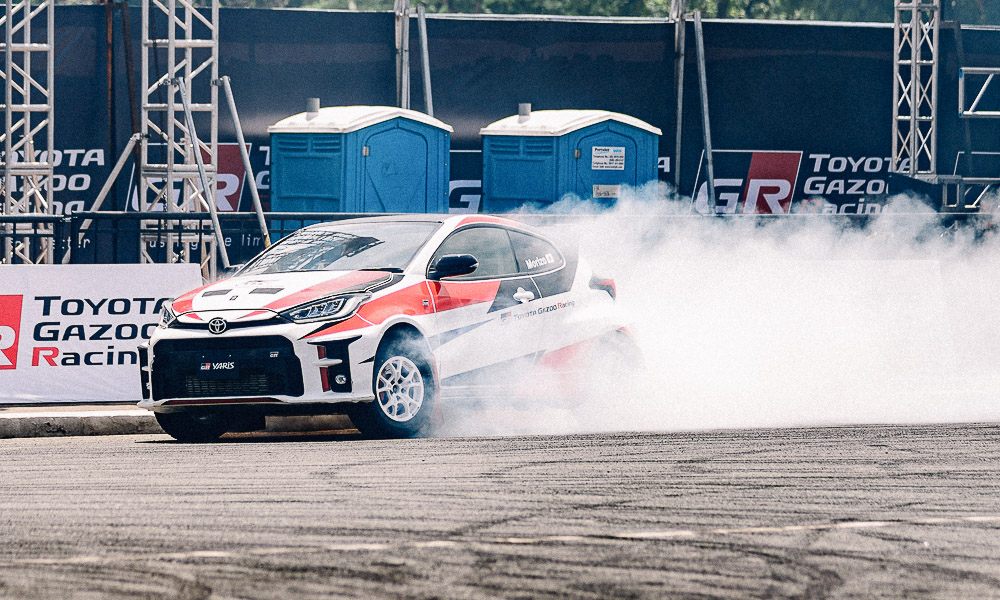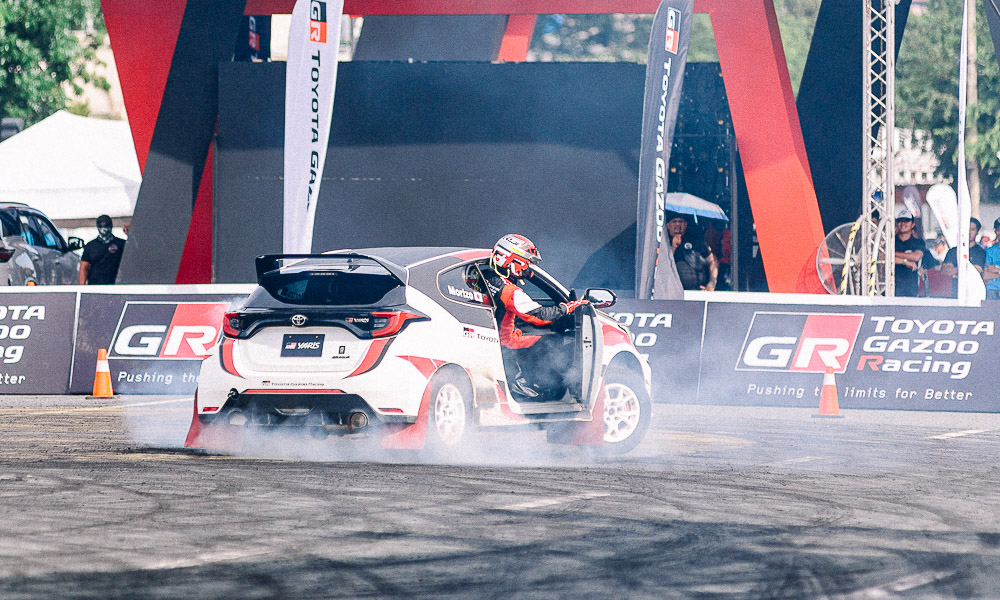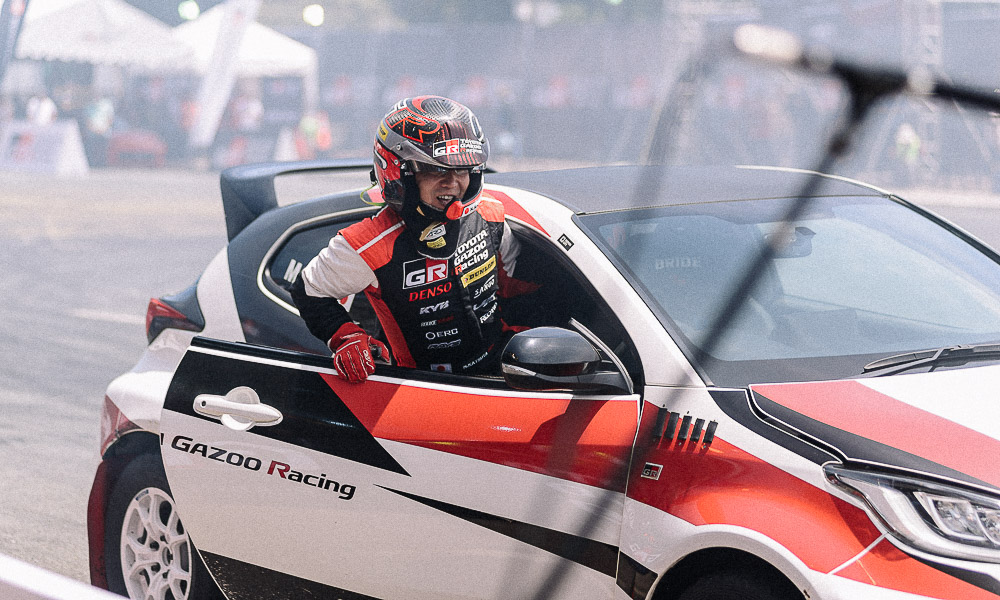 Loads of talent were on display. Katsuta made a GR Yaris dance and pirouette, also drifting incredibly close to the media and pelting lucky bystanders with shards of rubber. It's a feast for the eyes, but it's even more impressive when you realize that he is doing all of that with an all-wheel-drive car.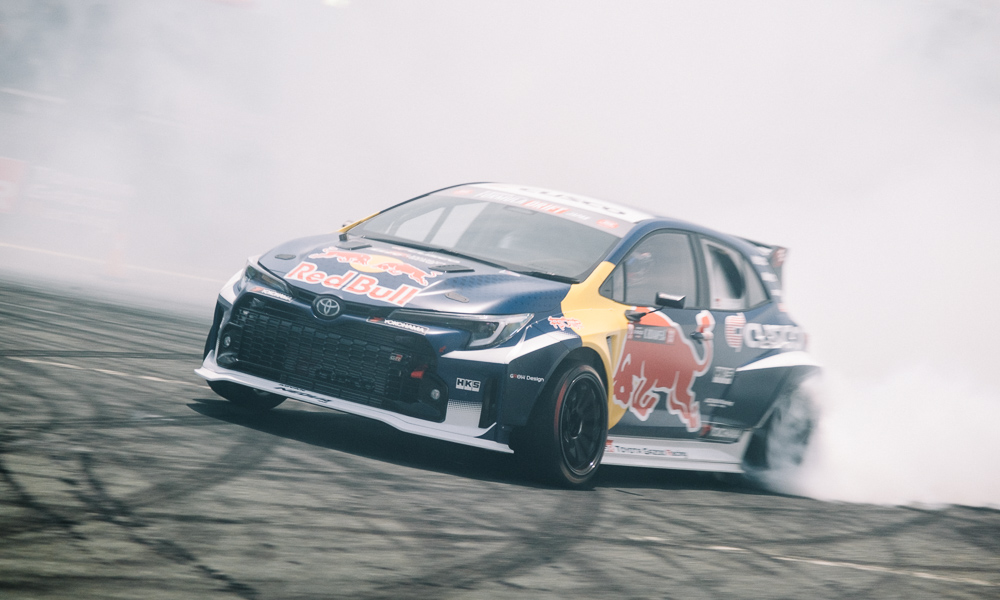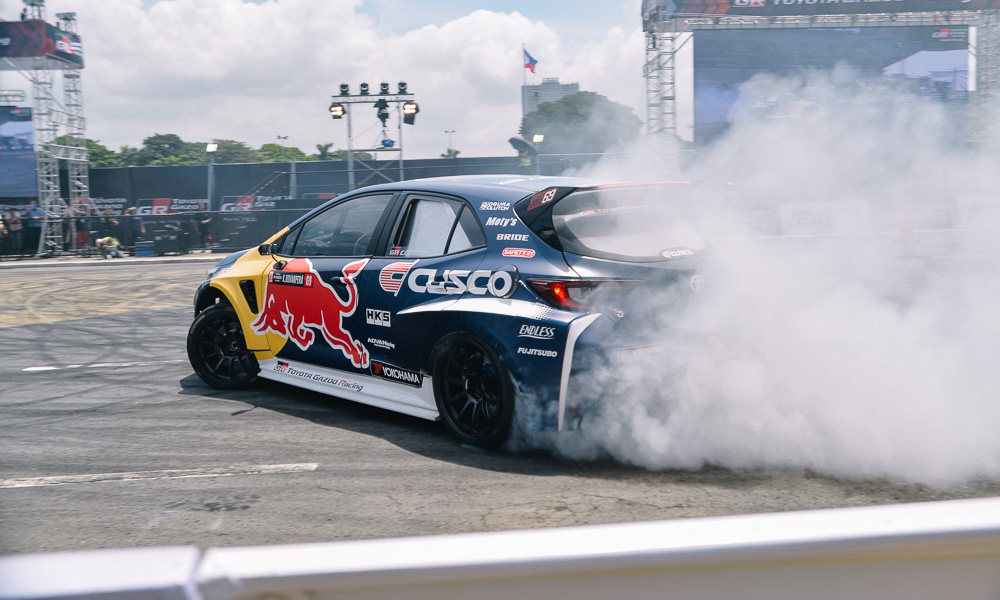 When put behind the wheel of a proper rear-wheel-driven GR Corolla Formula Drift car, you could say things got pretty smokey really fast. He fumigated the entire Quirino grandstand in a very loud and dramatic way. In fact, it got quite hard to take photos of the car as it disappeared into the clouds of smoke, but it was one hell of a spectacle to behold.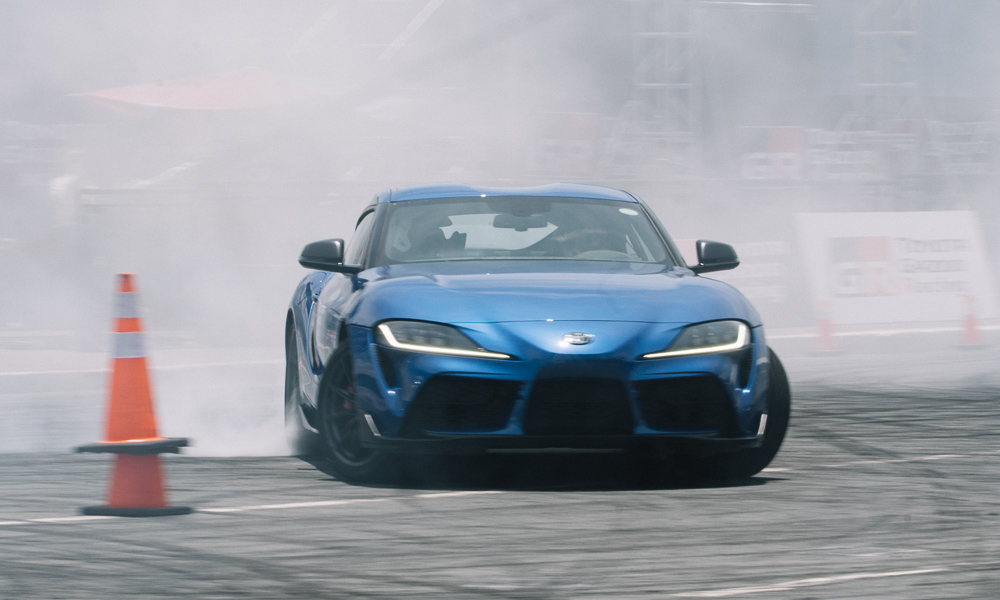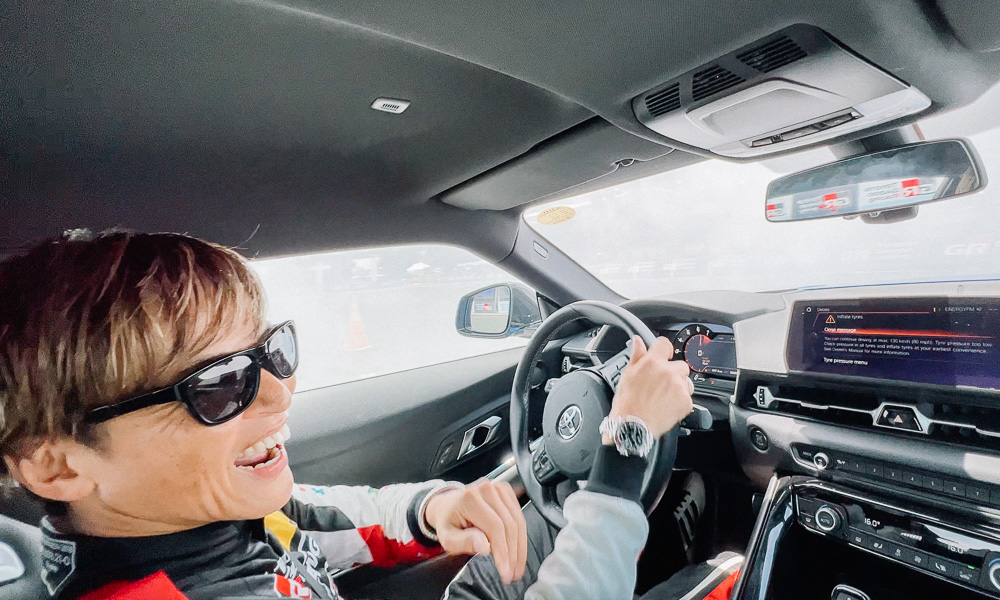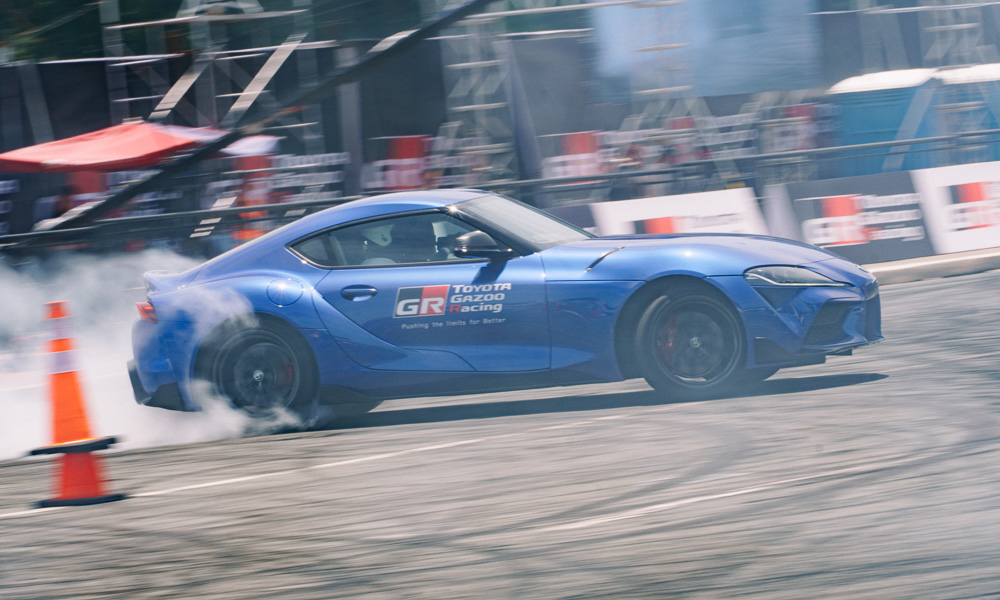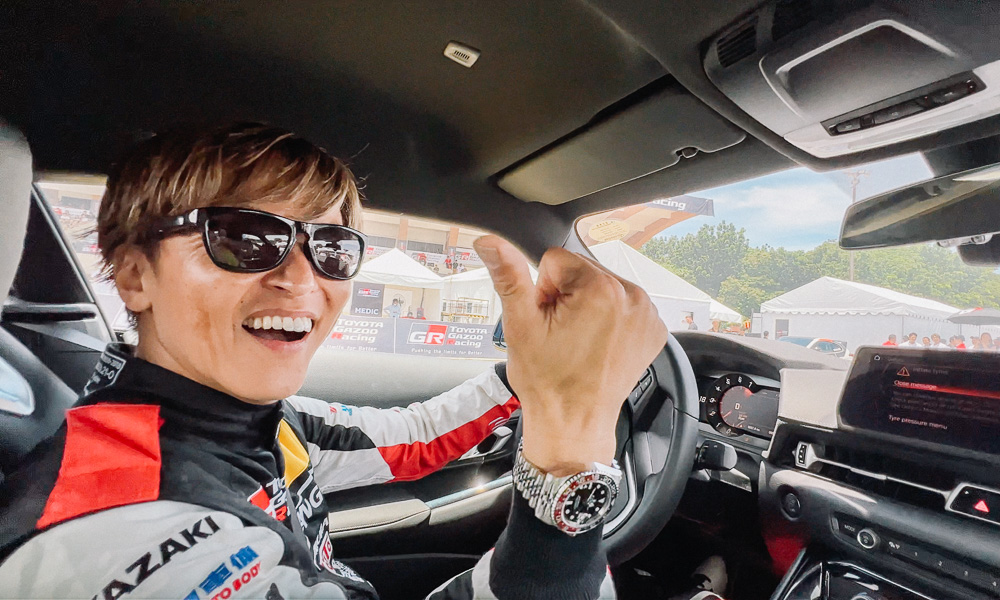 As for Sasaki, he showed off his smooth drifting skills in the GR86, but I was one of the lucky few chosen for a shotgun ride with him in the GR Supra. I had previously driven the car at the Clark International Speedway, but I never expected it to be this visceral in his hands.
The number of sideways g-forces I experienced was akin to a roller-coaster ride, rendering the video I recorded unusable (sorry about that). I remember Sasaki-san asking me "どうですか?" ("how is it?") as he was doing donuts and having a blast.
I could physically feel my brain being pushed to the side of my skull, but I was struggling to speak. The only thing I could yell out was "すばらしい!" ("wonderful!") as my body was plastered to the door of the Supra.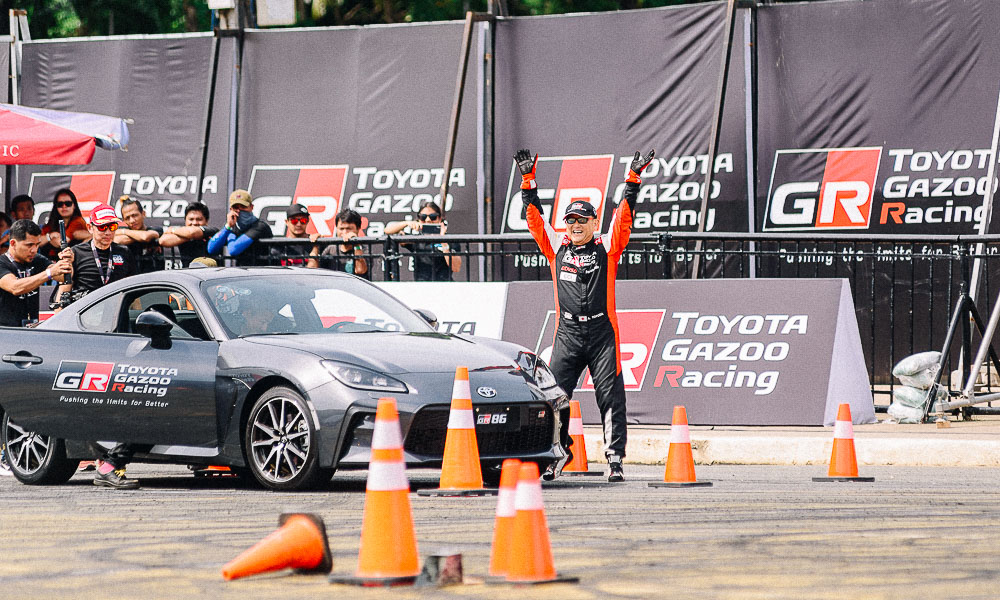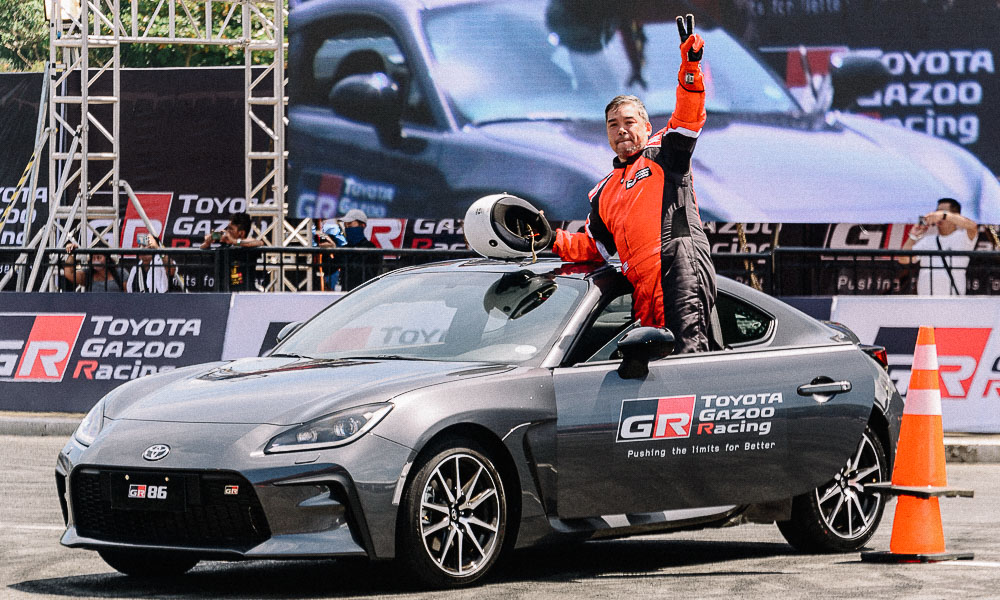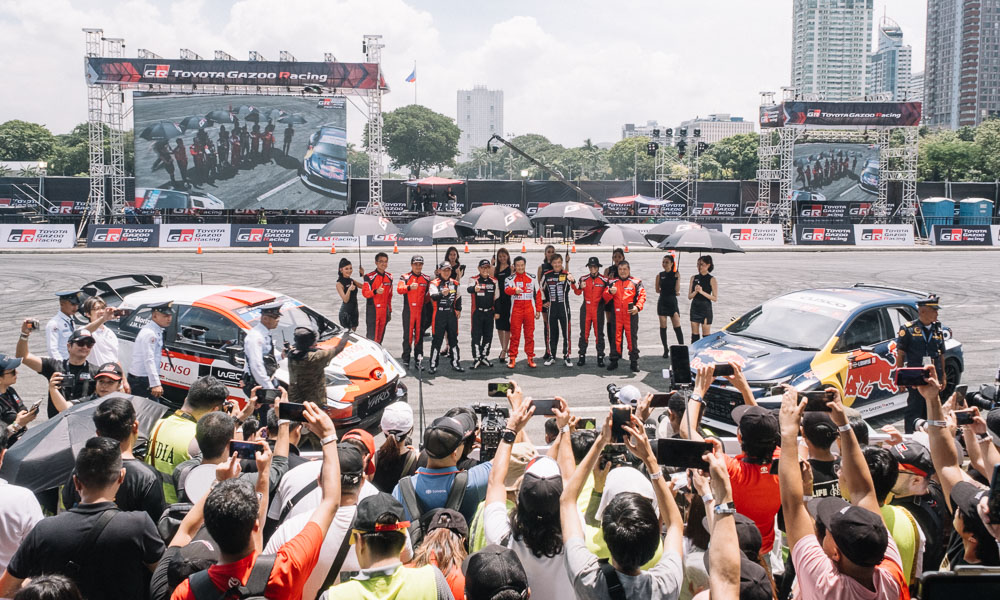 But, of course, the Filipino talent was just as amazing. We saw Alex Perez's amazing drifting skills. After all, he is a multiple-time Lateral Drift champion.
He, Luis Gono, Marlon Stockinger, and Ryan Agoncillo also went head-to-head against the Japanese drivers—including Morizo—in a gymkhana driving challenge, with Stockinger taking home the win.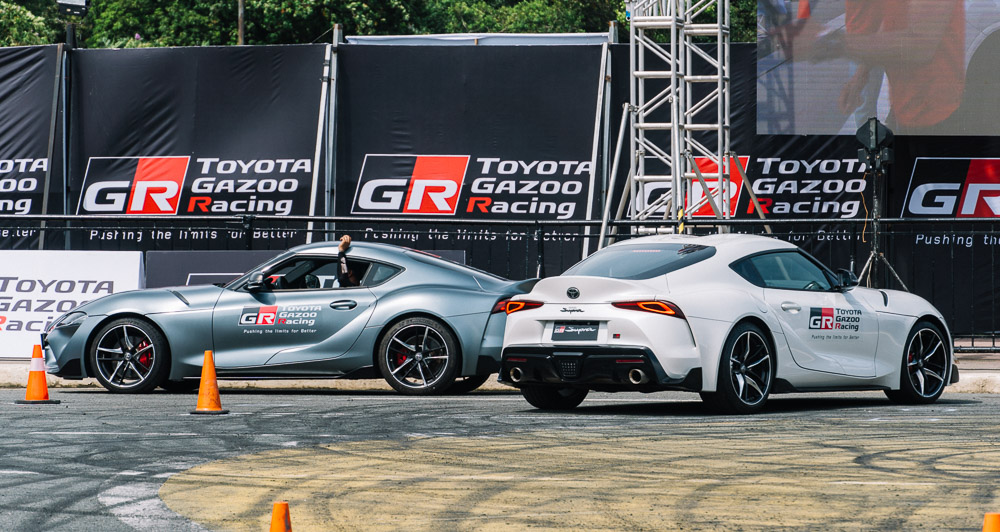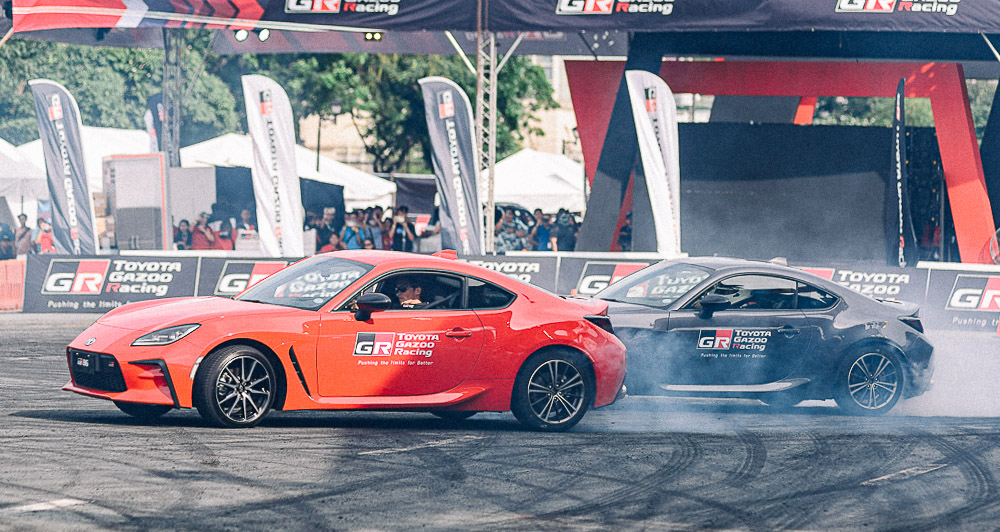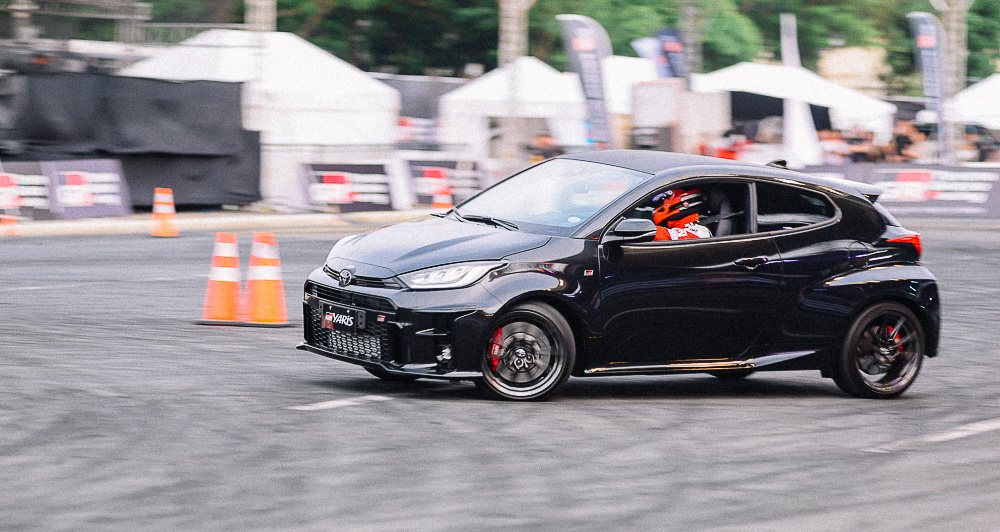 There were other activities as well, such as a gymkhana time attack and a drifting competition for other Filipino drivers that showcased the entire GR lineup of performance cars that we do not have available in our market.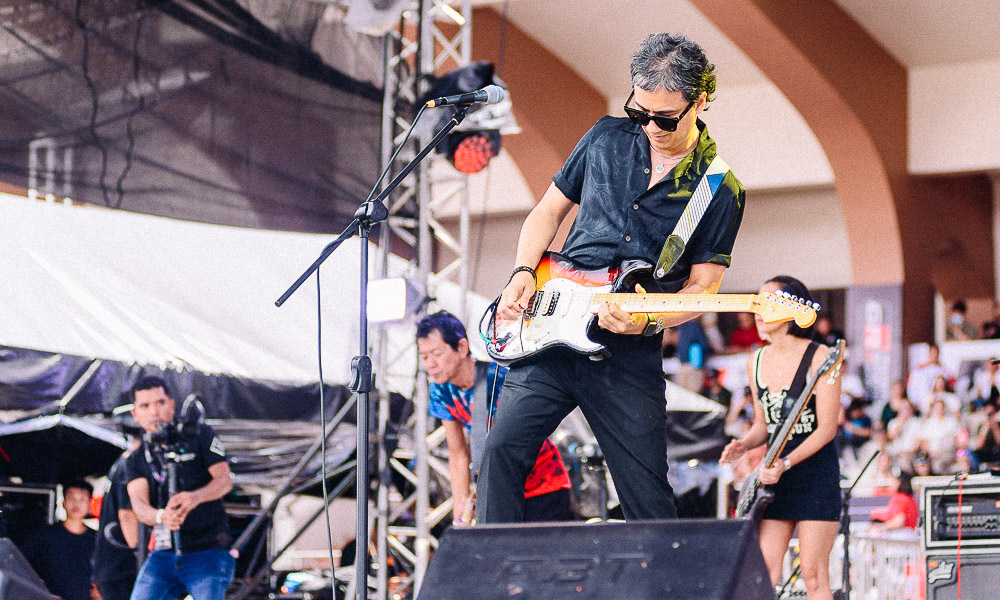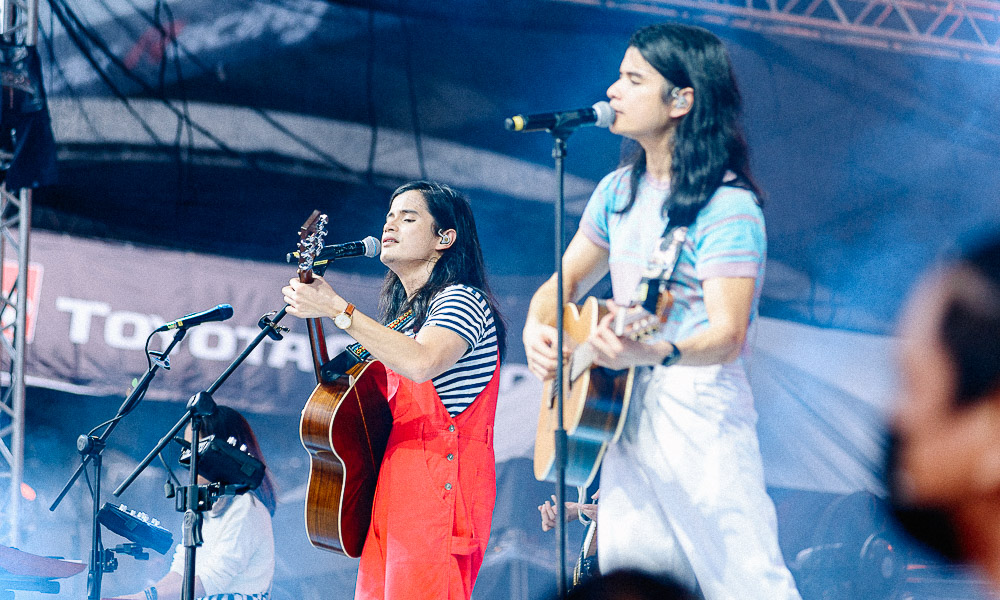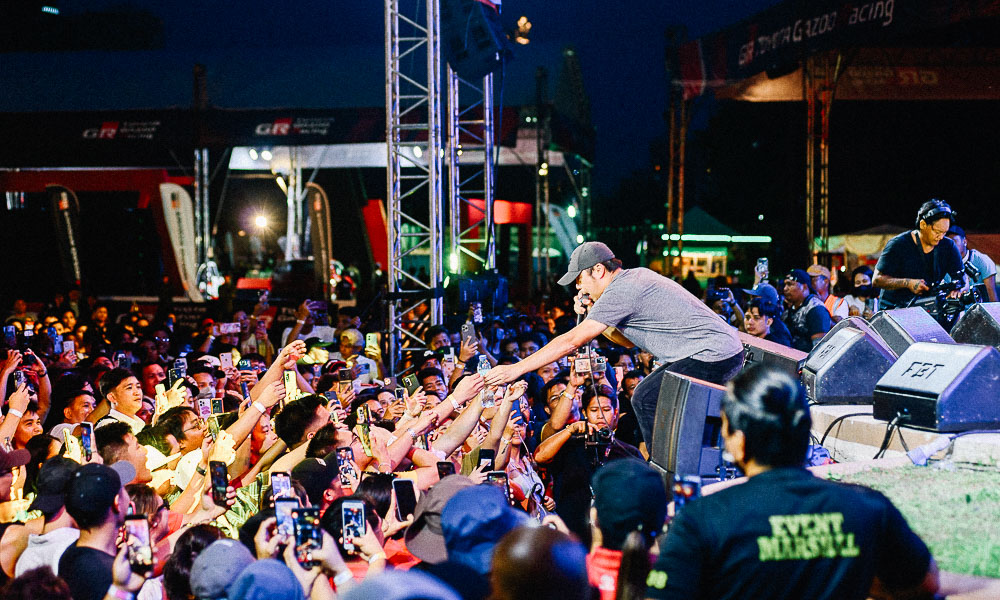 Finally, musical performances from BGYO, Ely Buendia, Ben&Ben, Parokya ni Edgar, and Kamikazee, rounded out the two-day event. Most would pay to see artists like these live, but the amazing thing was that this entire event was totally free.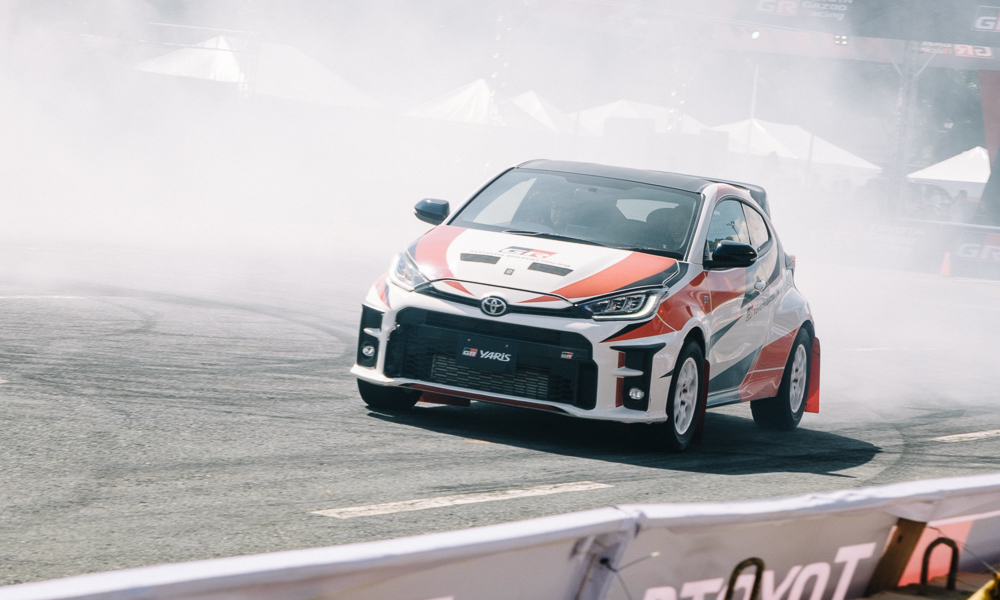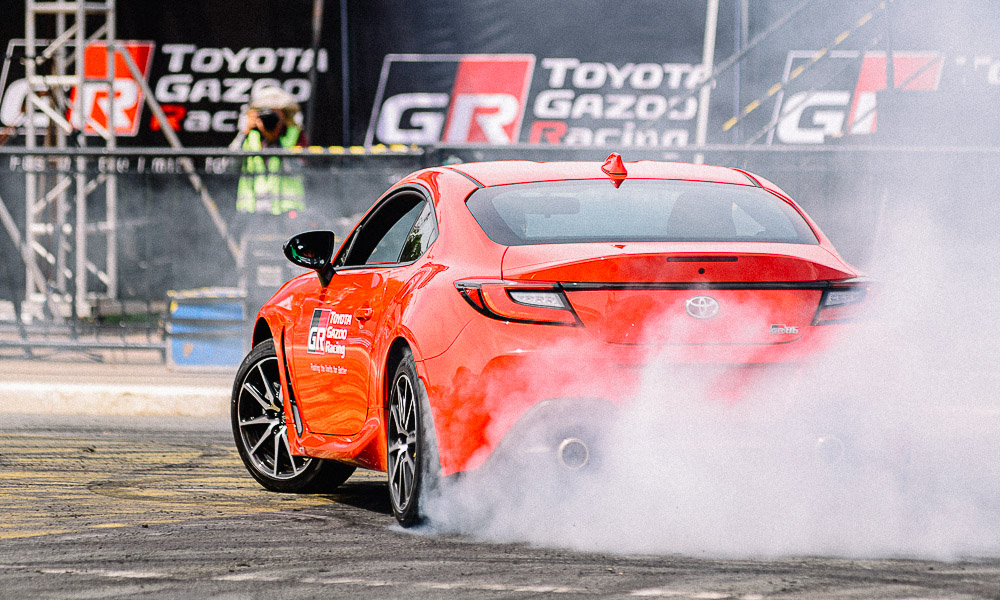 Seeing all the high-octane action brought out the inner child in me. Yes, it was boiling hot. Yes, I still had work to do. But despite all of that, soaking in the symphony of exhaust noises and tire screeches, witnessing the choreographed drifting, and seeing automotive legends in action all in one place reminded me why I loved cars in the first place.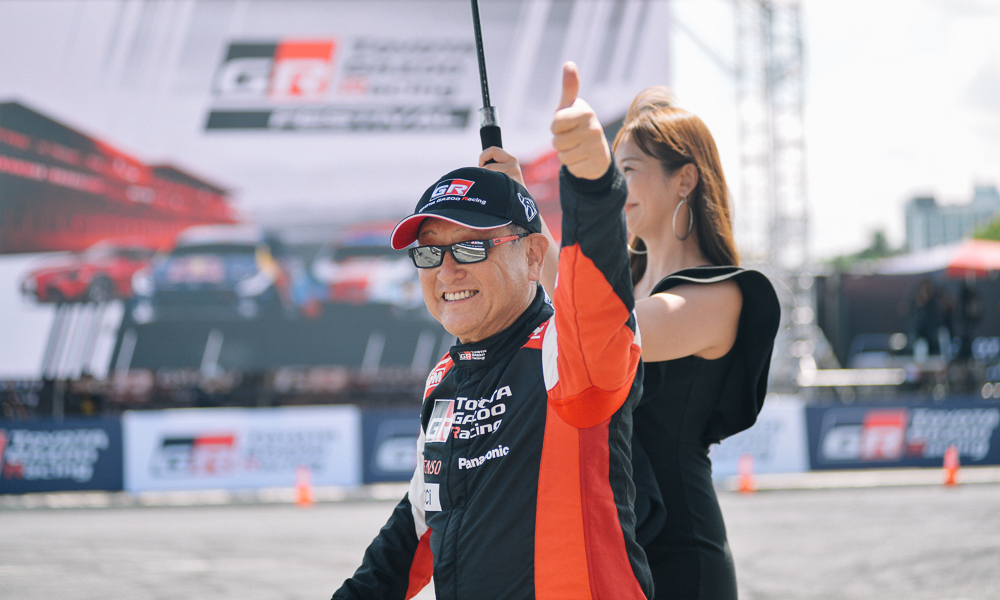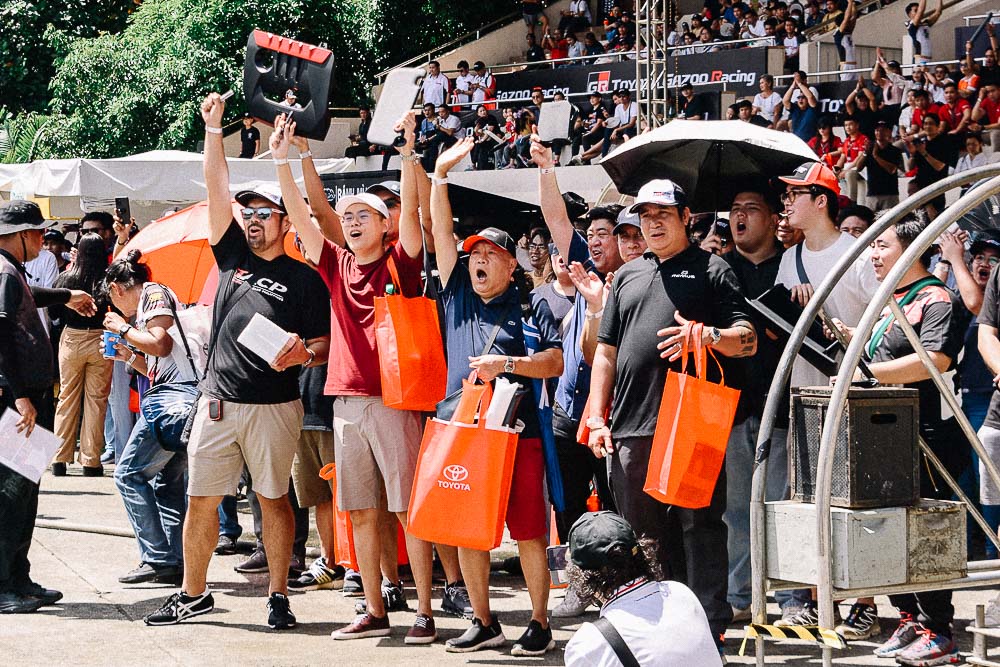 I am very thankful that Toyota Motor Philippines kicked off the second half of the year with a bang. You have to give the lovely folks in TMP's marketing department a lot of credit for the blood, sweat, and tears they put into organizing this event, and for making Akio Toyoda's vision for fun cars known to the Filipino public.