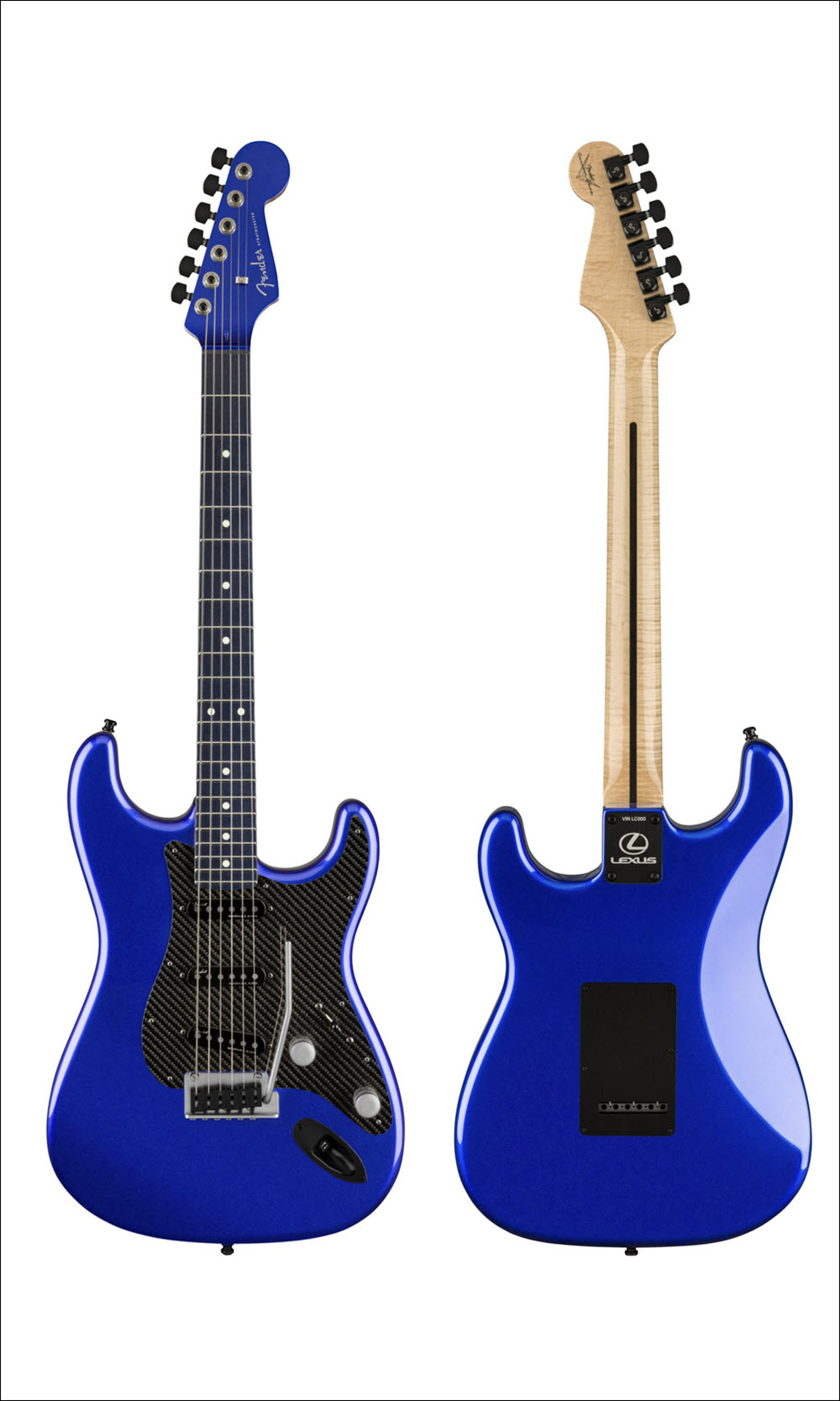 The Fender Stratocaster is an iconic electric guitar known for its good looks and distinct sound. There have been countless special releases of the musical instrument, but we think that this Fender Custom Shop Strat made in collaboration with Lexus takes the cake in terms of cool factor.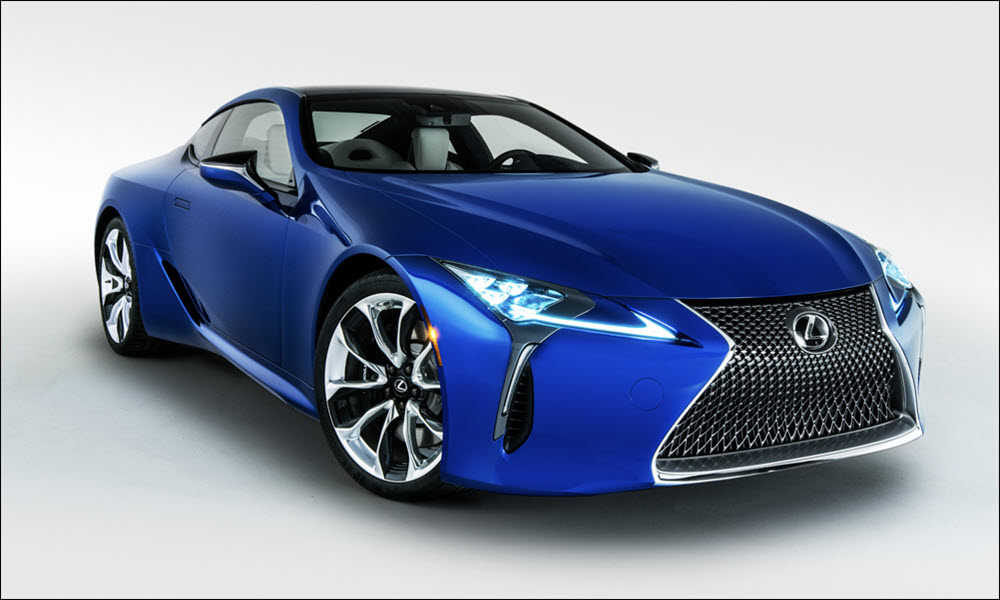 For starters, the body of the Lexus LC Stratocaster is finished in the same special Structural Blue paint job first seen on the LC500 Inspiration Series (only 200 cars ever made). This color shows off a wide spectrum of blue hues without the use of blue pigments (hence the name). It was designed to mimic the wings of a morpho butterfly, which has the same reflective qualities.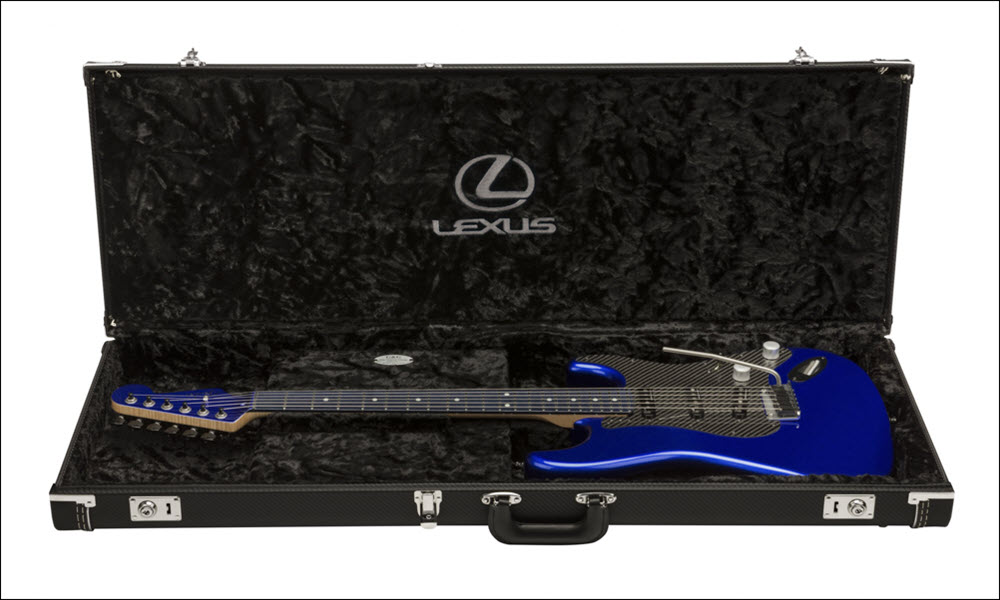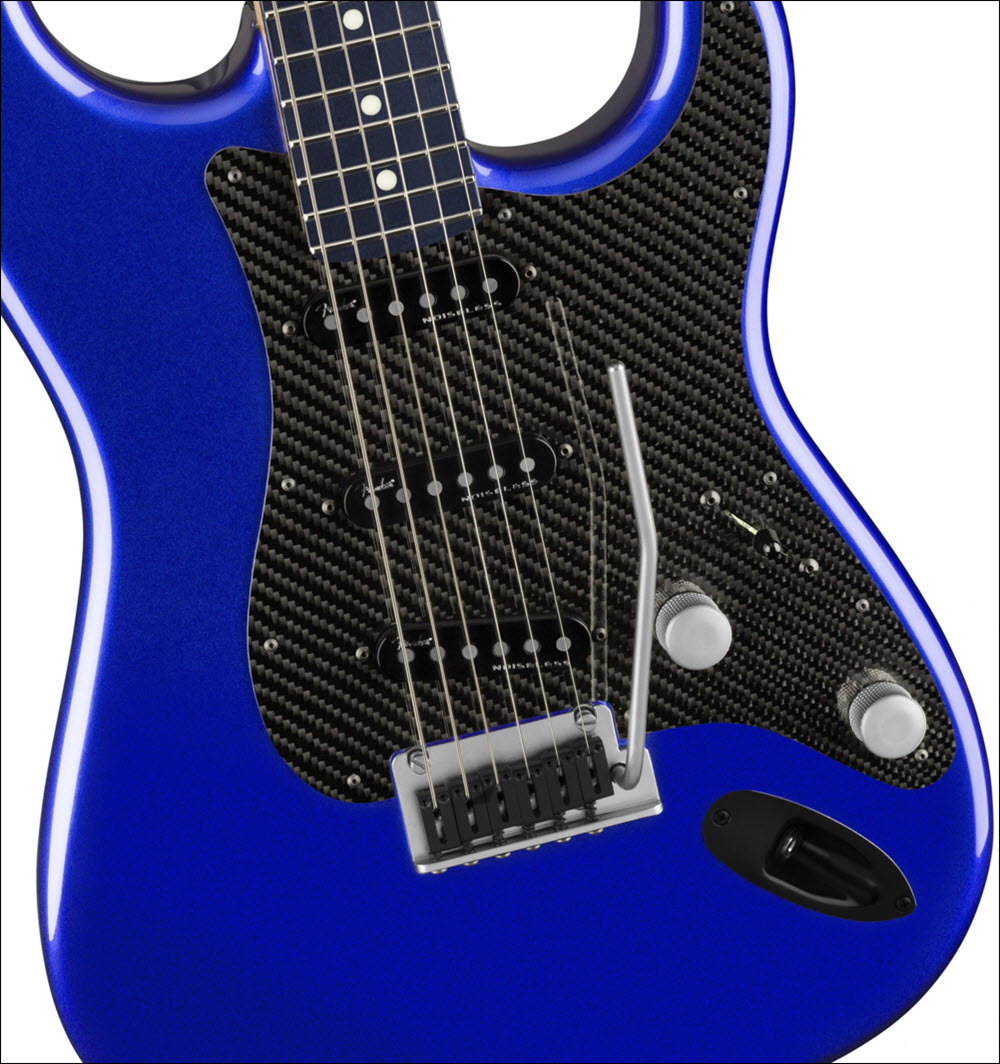 The neck of the guitar is made from 3A flame maple wood, and the fingerboard is fashioned from deep-blue polished Richlite composite with a flatter 12-inch radius and 22 medium-jumbo stainless-steel frets.
There's a carbon-fiber pickguard, and the fasteners are black button-head machine screws. The pickups are the latest version of Fender's Noiseless Single Coils. The headstock face is finished in Structural Blue with a chrome Fender logo, and to top it off, there's a custom case wrapped in carbon-fiber-textured vinyl with black leather ends, and an embroidered Lexus logo inside the lid.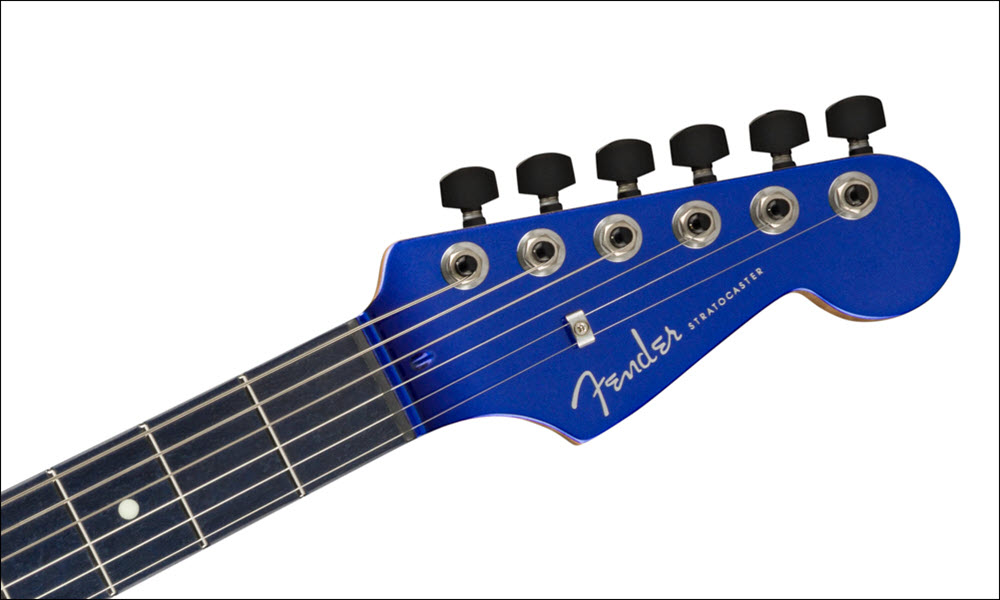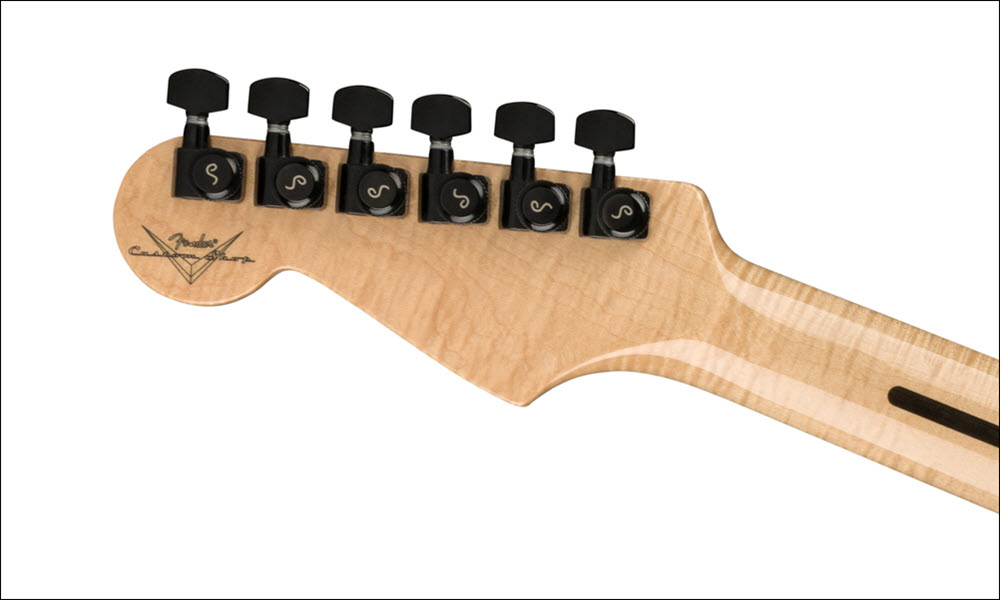 Only 100 units of the Fender Lexus LC Stratocaster guitar will be made. Each one costs an eye-watering $6,000 (P304,000), but it'll surely be worth it for hardcore guitar collectors and diehard Lexus fans alike.