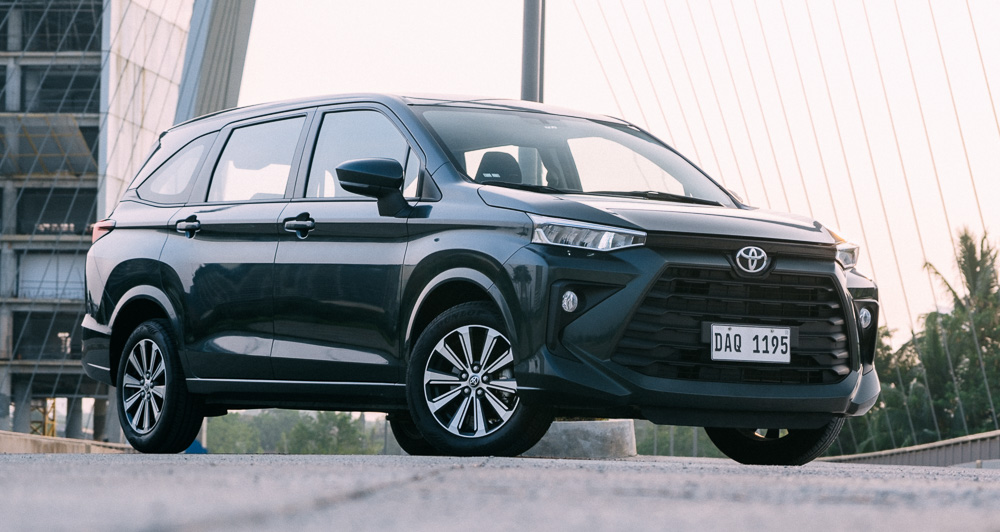 The last time I remember driving a Toyota Avanza felt like a lifetime ago: It was a ratty, tin-can feeling, nasty piece of work that felt both an indestructible contraption and a death trap at the same time. You felt everything on the road. It felt totally unpolished and unfinished—rough and uncouth as if waiting to fall apart anytime.
I felt it didn't even deserve to be a taxi, for which it was frequently used as. It just felt horribly cheap, especially for a Toyota. And yet, many of these first-generation Avanzas that came out in 2006 in the Philippines are still alive, surviving as delivery vehicles, fleet vehicles, and service vehicles instead of private passenger cars.
It wouldn't die no matter how hard you thrashed it. Those memories were such a far cry indeed, a stark contrast to this unit that Toyota delivered to me (the latest-generation Avanza) a few weeks ago. I had to take a double take, wondering whether it was indeed the new Avanza or not.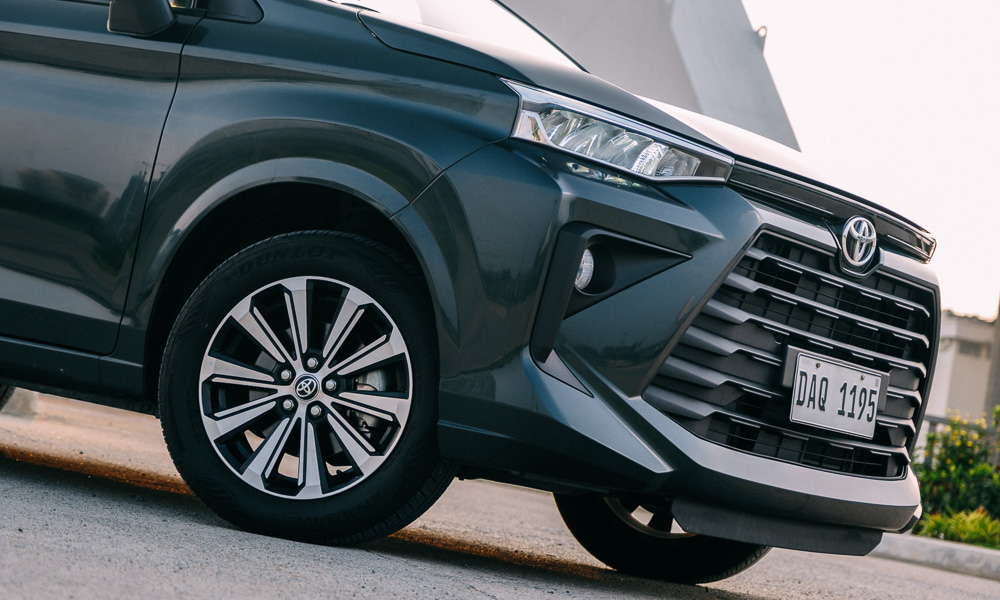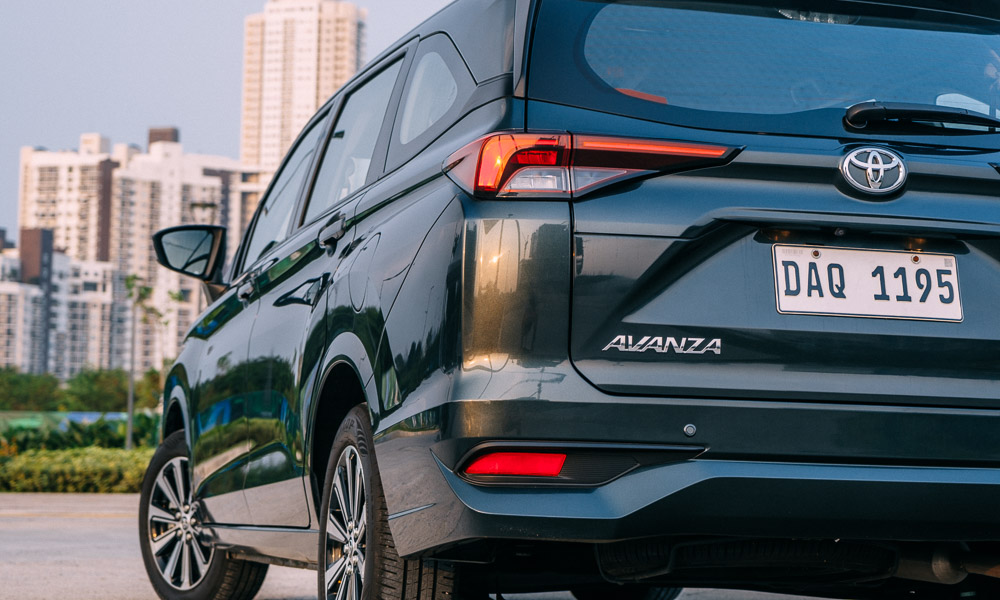 The Avanza and its Daihatsu twin, the Xenia, are made in Indonesia, and are the best-selling cars in that market, with some estimates saying they account for a combined 22% of Indonesia's total car sales. That country is the biggest market for compact MPVs in the world, so if a compact MPV is successful there, it has the market segment figured out.
And not only in Indonesia, but throughout ASEAN: The compact MPV seems to be booming with model after model being introduced successively. We've seen the Mitsubishi Xpander, its twin the Nissan Livina, the Hyundai Stargazer, and the Honda BR-V unveiled one after the other in the past 12 months.
Toyota even has another compact MPV known as the Veloz, meant to be a more upmarket and stylish alternative, built on the same platform as the Avanza and the Xenia (and also available in our local market).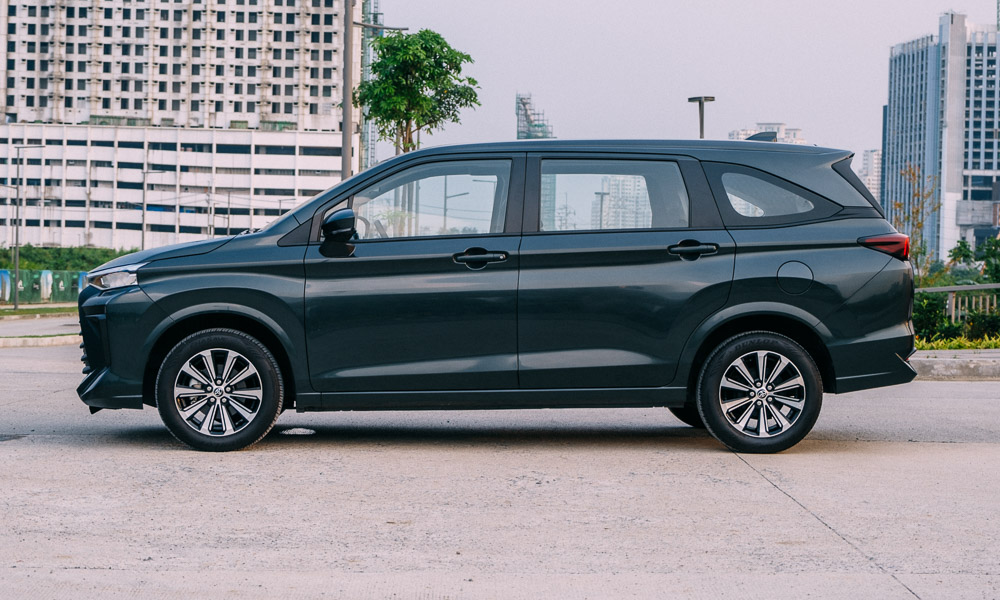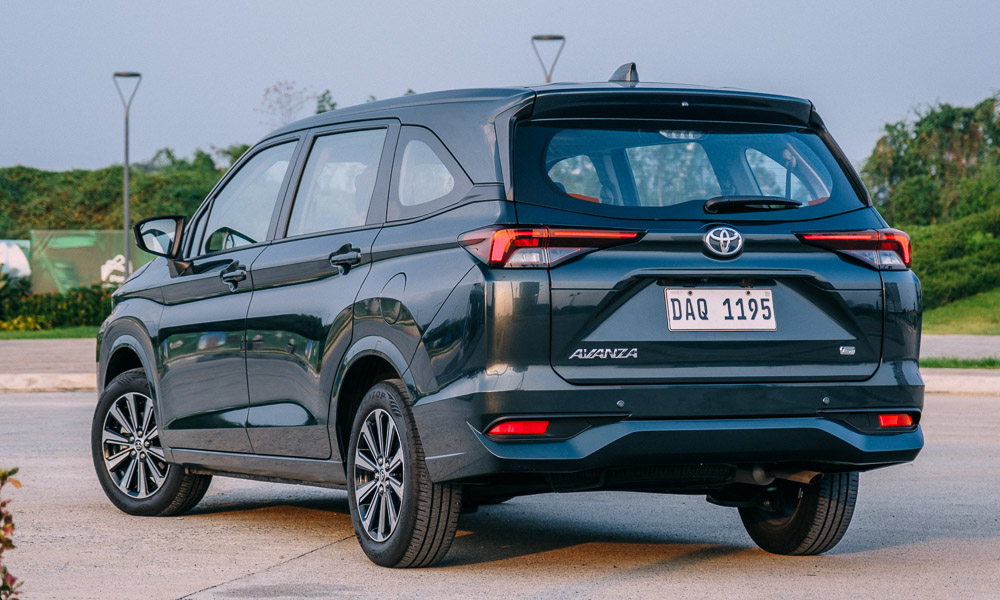 The latest Avanza utilizes the Daihatsu New Global Architecture (DNGA) featuring a unibody construction and a front-wheel drive layout, eschewing the previous semi-unibody/ladder-frame construction and rear-wheel drive.
These changes help keep weight at a modest 1,185kg despite the added kit and improve interior space significantly by 160mm. And despite the increase in dimensions—95mm longer wheelbase, 205mm longer overall length, and 70mm wider than its predecessor—it still has a tight 4.9m turning radius, making it perfect for inner city roads.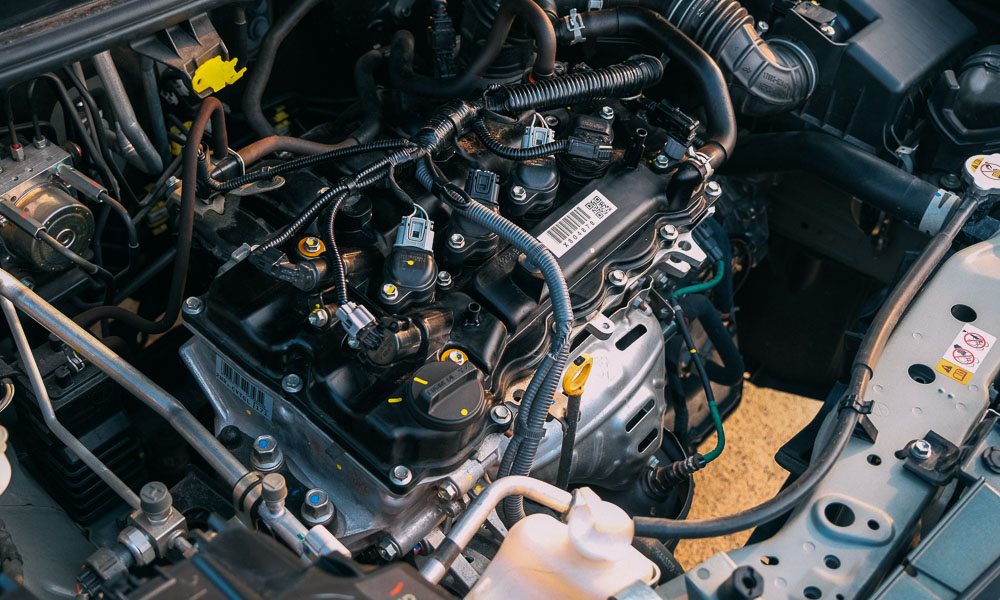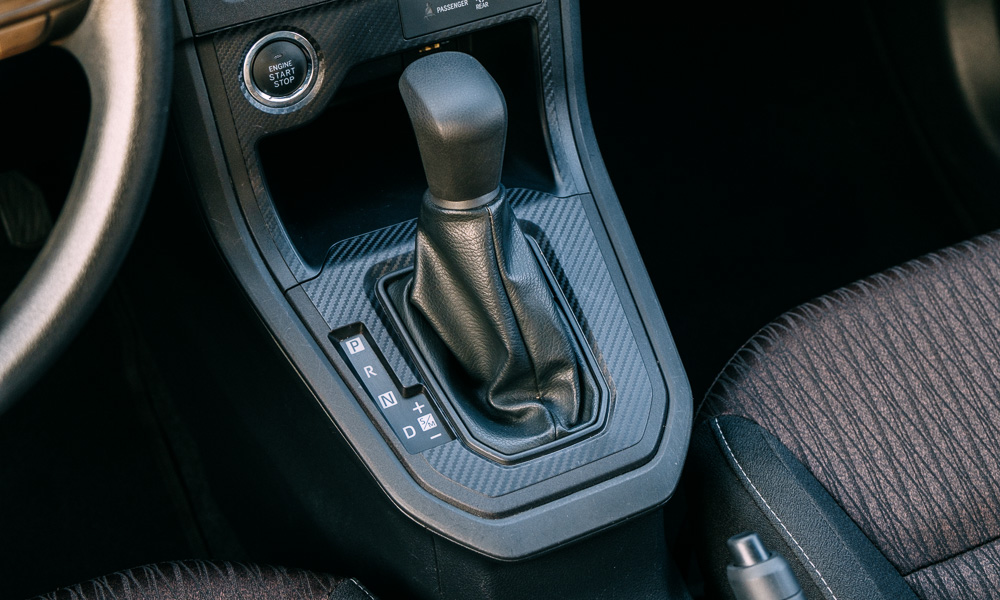 The 1.5 G CVT variant I had was powered by a 105hp (106ps), 1.5-liter 2NR-VE four-cylinder gasoline engine, transferring power to the ground via a continuously variable automatic transmission.
The powertrain lays down the foundation for a very smooth, refined, and relaxing drive that is surprisingly also very spritely. It made me wonder what the powertrain combo was as I had decided not to read the specs up on all the cars I test drive until after I've driven them to help me keep an open mind and avoid any biases, stereotypes, and preconceived notions.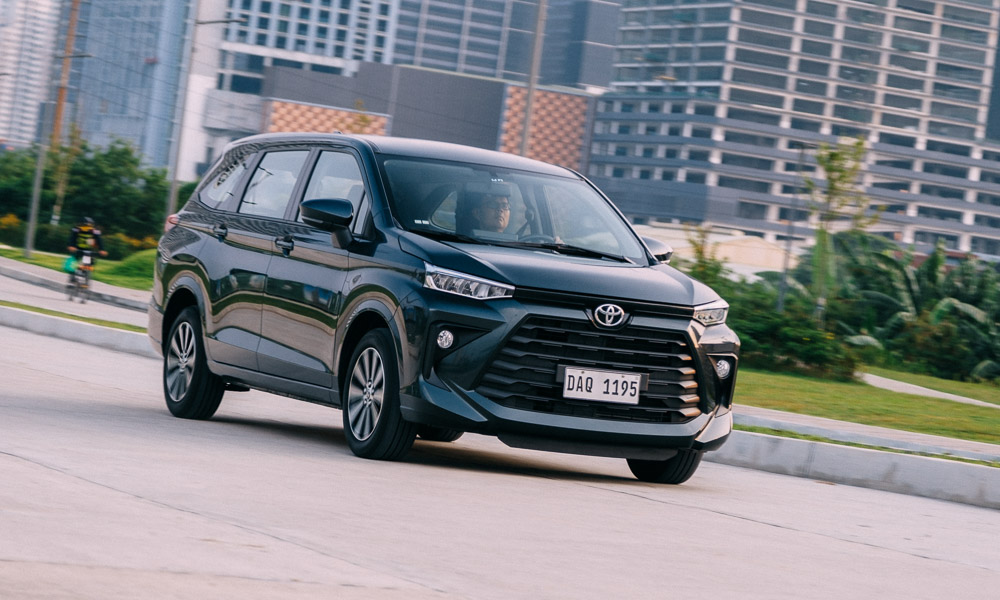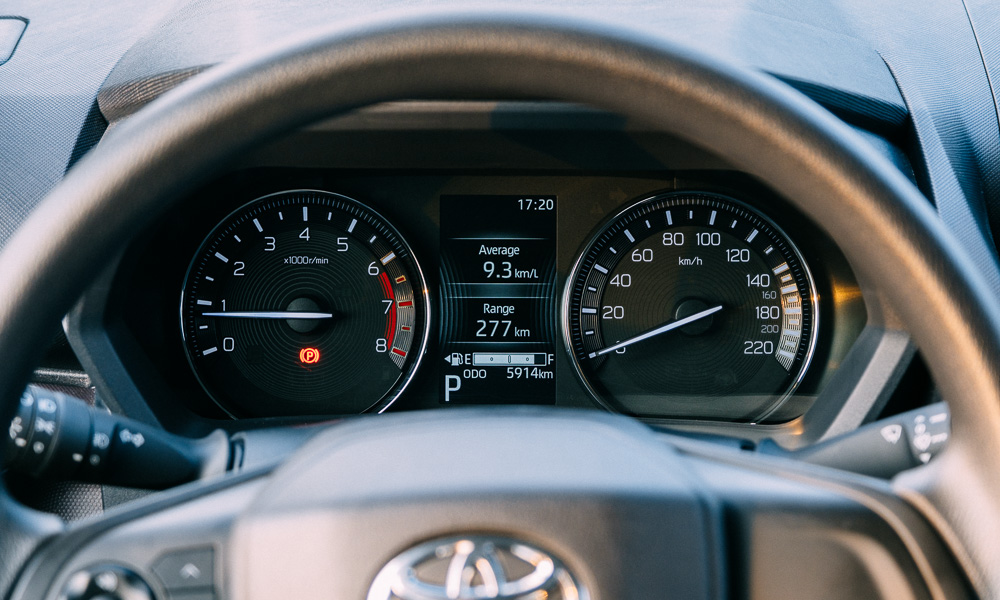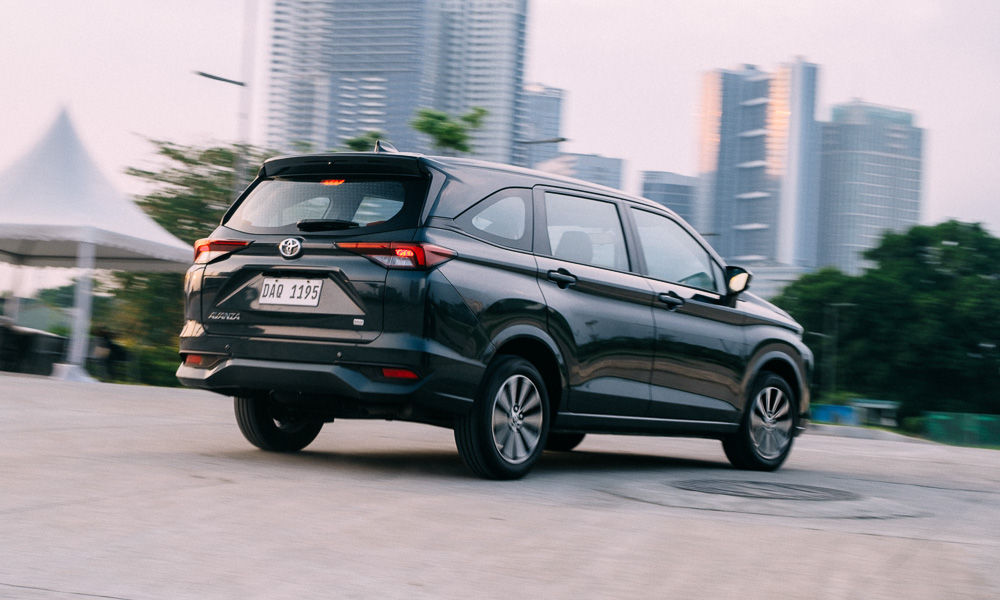 And open-minded I was indeed, as I found myself liking the Avanza each time I was behind the wheel. Aside from the refinement, the comfort, and the response, it felt very firm in a good way—stable and surprisingly enjoyable to hustle in and around town, a perfect car to make short and successive drives, popping into shops on weekends, catching up on work or even taking it out of town during the holidays.
Toyota claims that it's as much as 20% more fuel-efficient than its previous RWD predecessor seem like a tall tale, but it's somewhat true: I did an impressive 11.8km/L through mostly city driving. I couldn't believe it myself.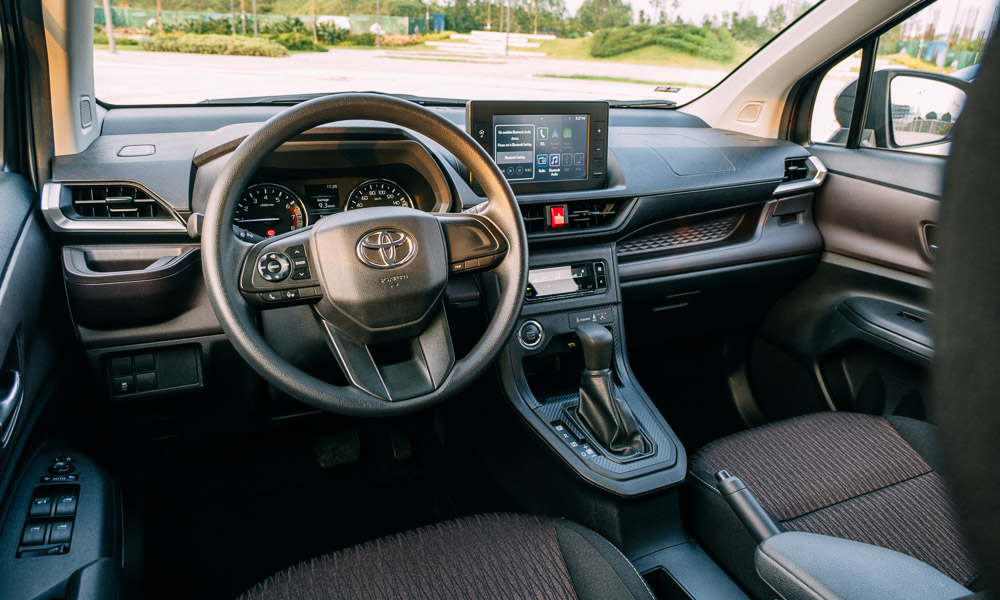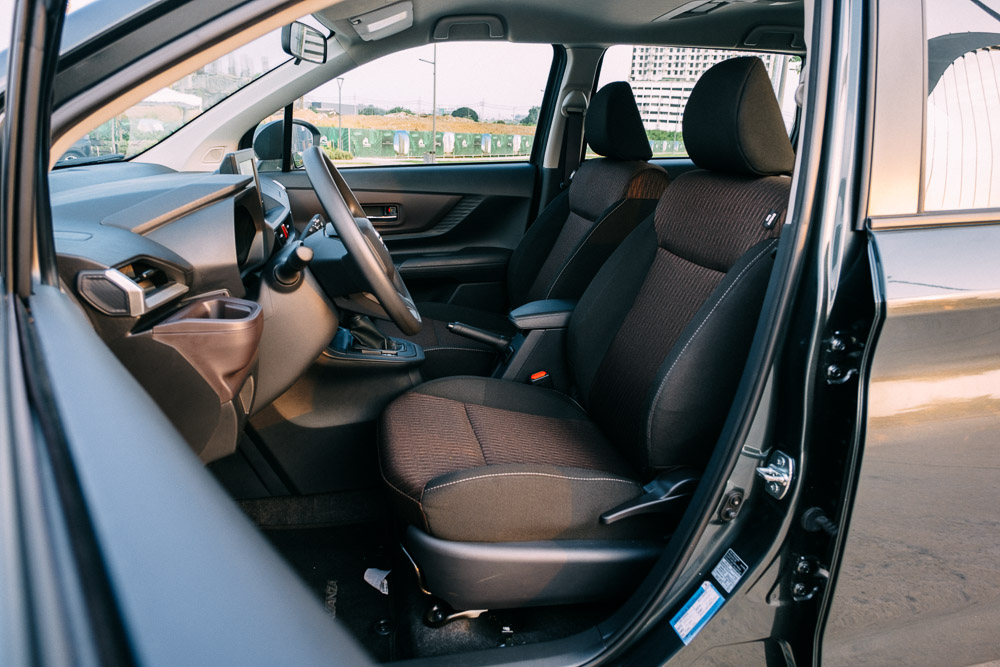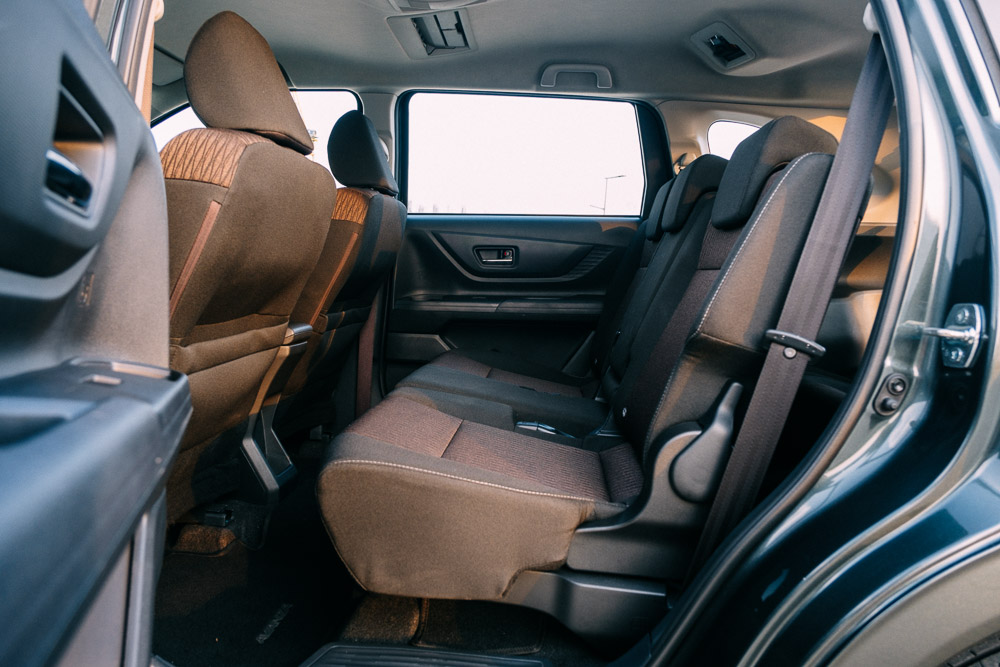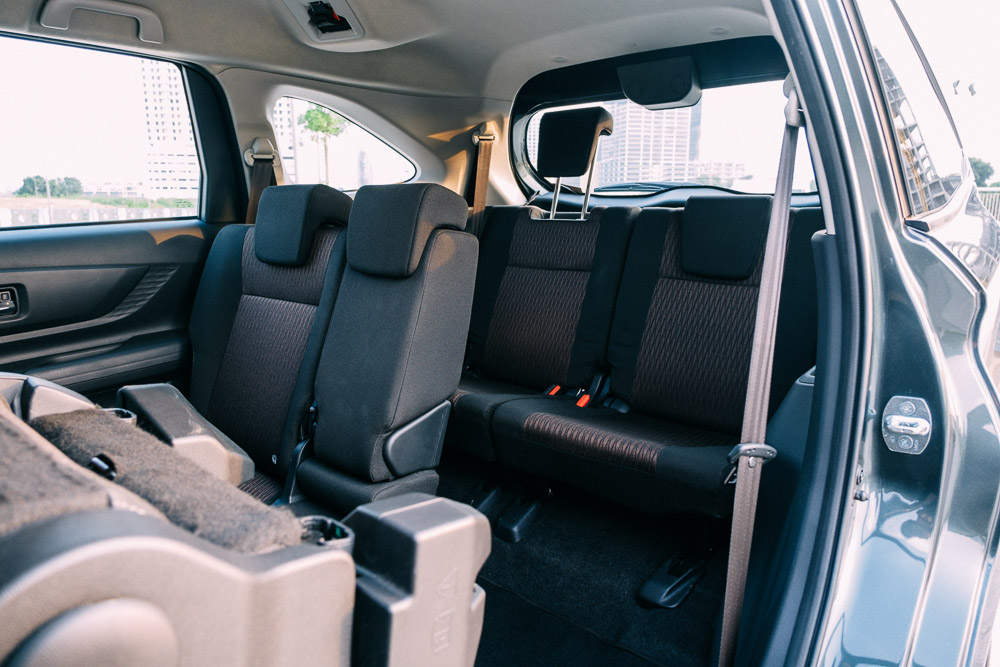 And it's not just a car that plays the numbers game well: The seating position is excellent, with both tilt and telescopic steering wheel adjustment; there's a great view out of the cabin; and there's an easy, intuitive feel.
It also looks—dare I say it—aggressively handsome and stylish, despite being an MPV (and a Toyota, which is known to make generic- but safe-looking cars).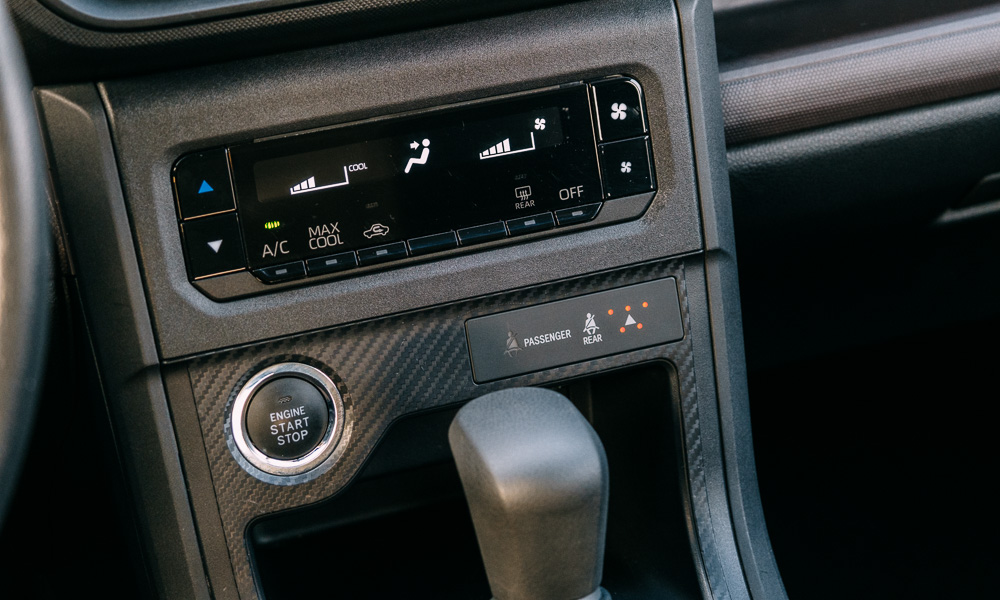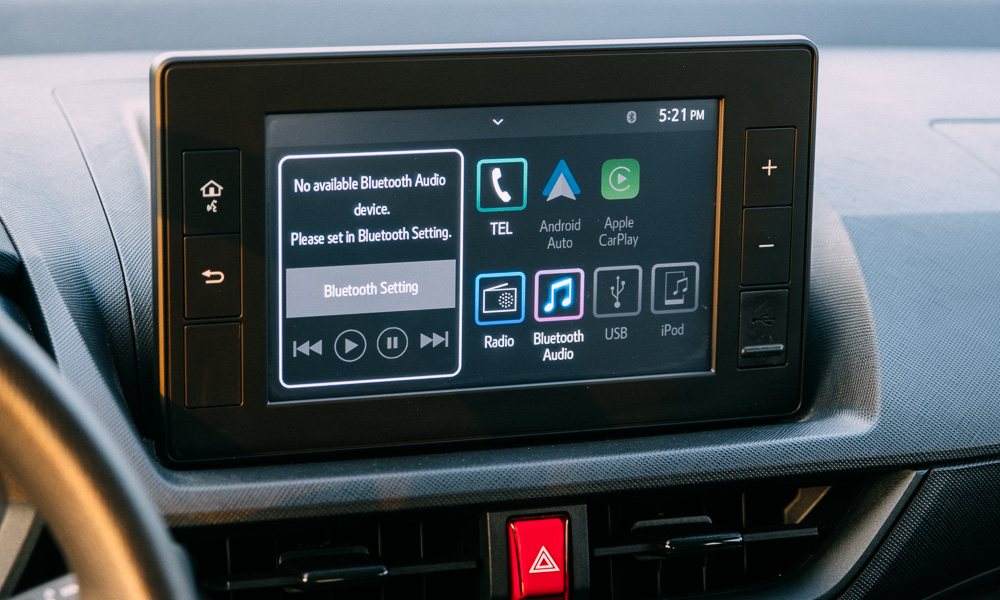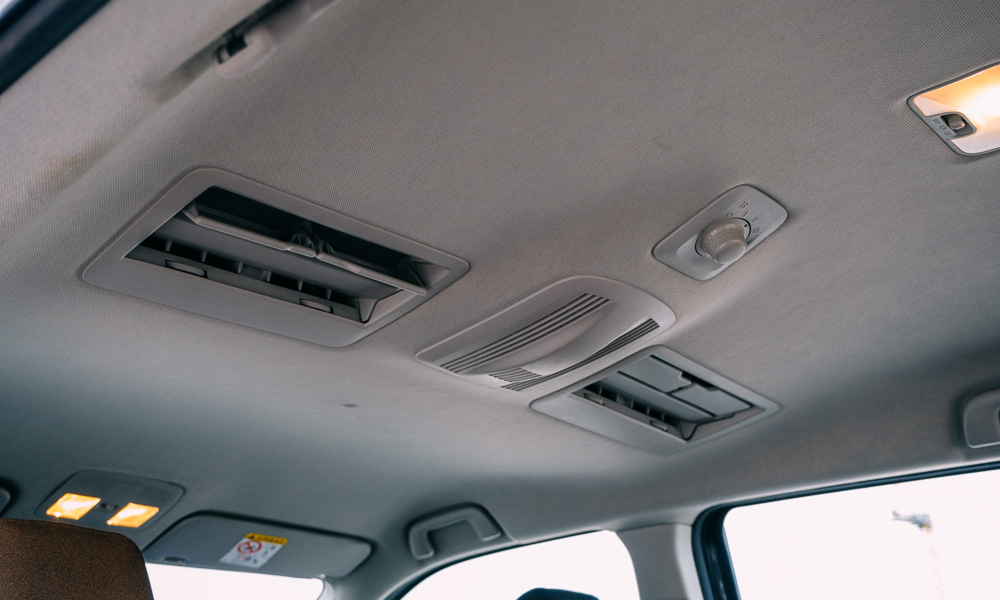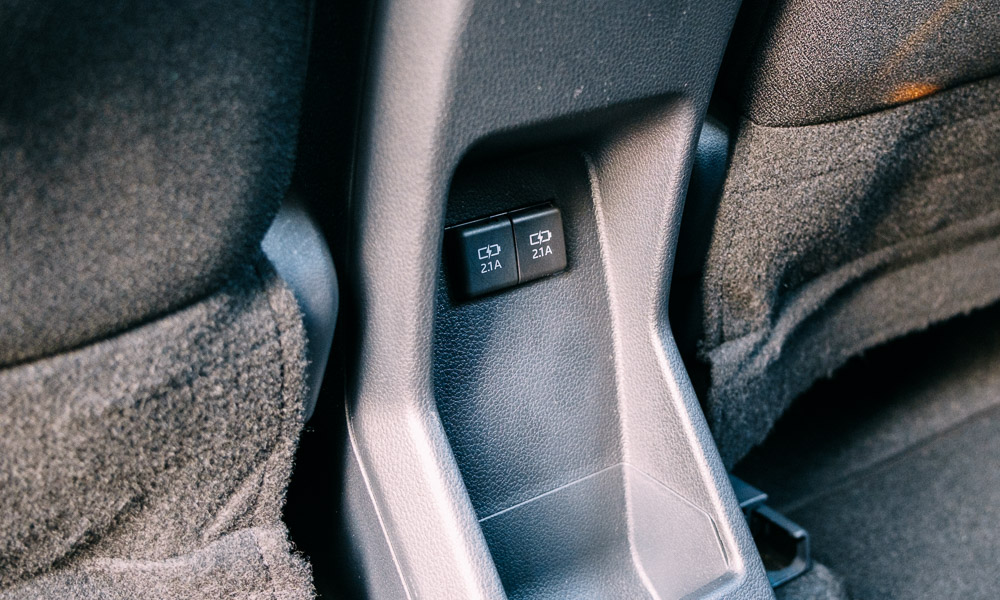 It's decently equipped, too, with an eight-inch LCD infotainment display that comes with a reverse camera, Apple CarPlay and Android Auto. There are also a four-speaker system and four USB ports with two 12-volt outlets for today's techy generation of users. There are also AC vents on the second row to help cool the cabin quickly.
For safety, there are six airbags for the 1.5G CVT, ABS-EBD brakes, traction/stability control, blind-spot monitor, hill-start assist, rear cross-traffic alert, and Isofix child seat tethers.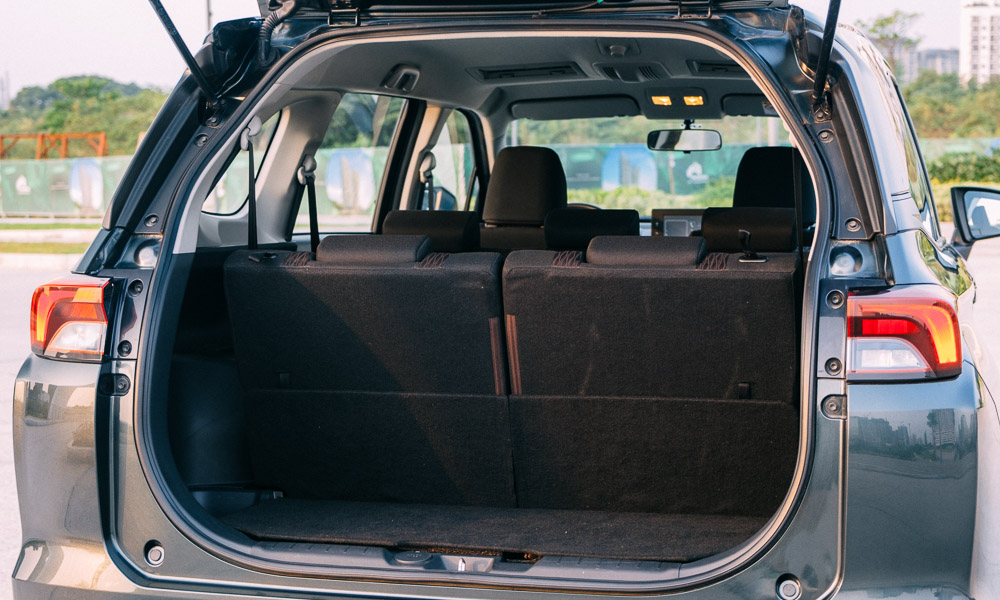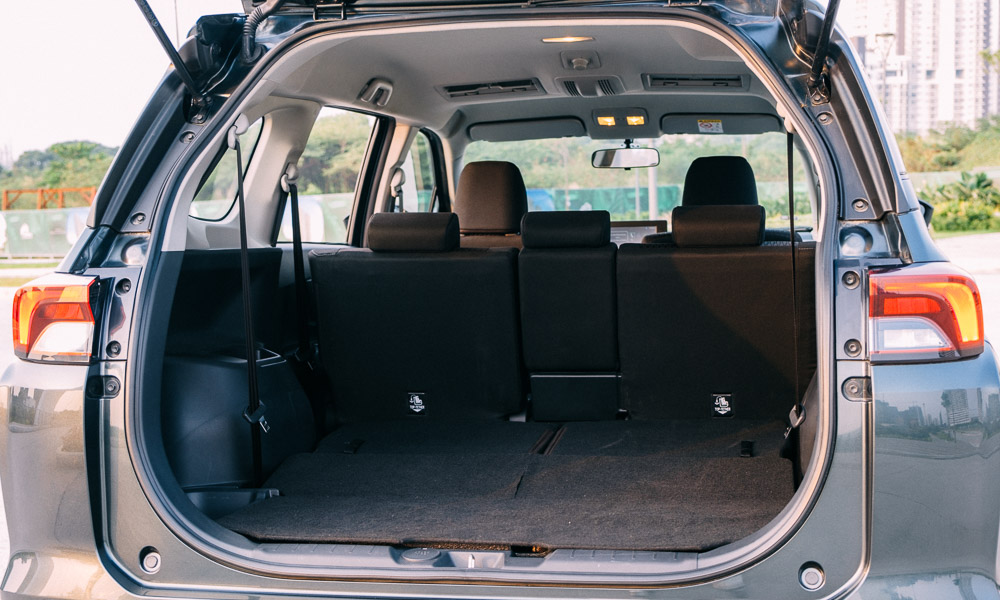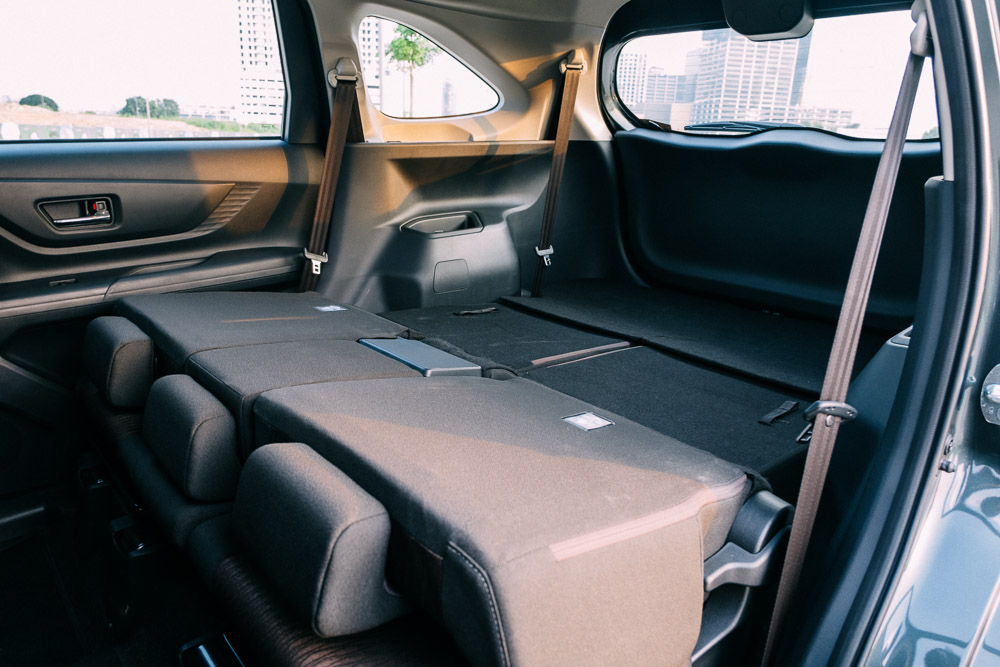 You can also configure the split-folding seats to Long Sofa mode by removing the headrest of the second-row seats and reeling them all the way to the third row, or by reclining the front passenger seat sans the headrest to line up with the second row.
It's also worth noting that the seats themselves feature thinner seat backs to help improve interior space considerably without sacrificing comfort or safety, according to Toyota. With the third row up, you have a very modest 128L of cargo space, but drop them down (as I did when I had the car) and cargo space is a more impressive 1,428L.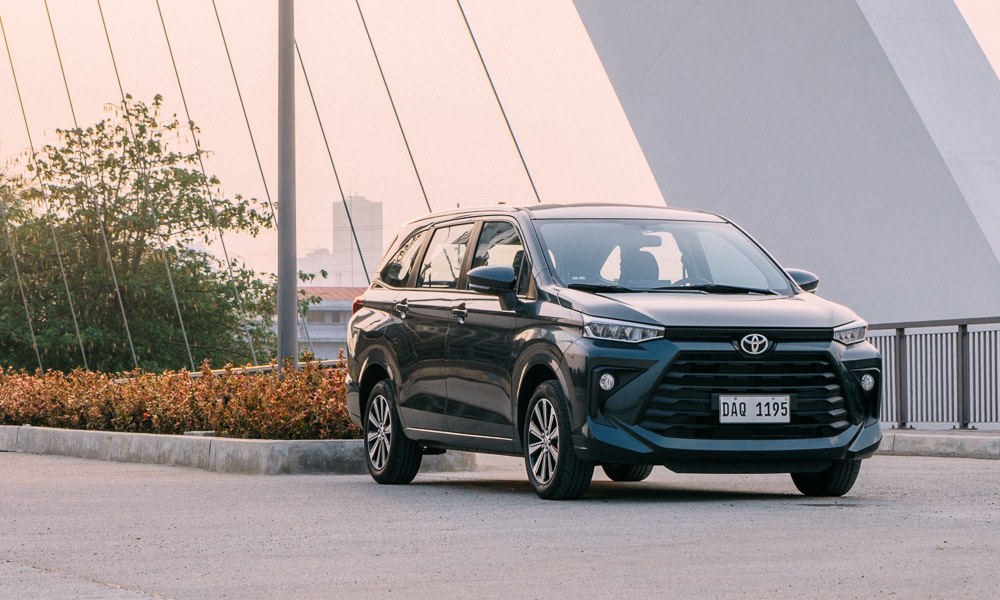 After almost 20 years in the business, I would have thought it might take a lot to impress me. But age has tamed me and my expectations, flowing me to experience the car through the eyes, the ears, the hands, the feet and the bum of the target market. And in that regard, the Avanza finally sheds off its cheap, humble and agricultural roots, and shows why it is the market leader in the world.
TOYOTA AVANZA 1.5G CVT
| | |
| --- | --- |
| Engine | 1.5-liter four-cylinder gasoline |
| Transmission | CVT |
| Power | 105hp @ 6,000rpm |
| Torque | 138Nm @ 4,200rpm |
| Dimensions | 4,395mm x 1,730mm x 1,700mm |
| Drive layout | FWD |
| Seating | 7 |
| Price | P1,059,000 |
| Upside | A smooth, responsive, and energetic drive with roomy space. |
| Downside | You will get no respect on the road. |