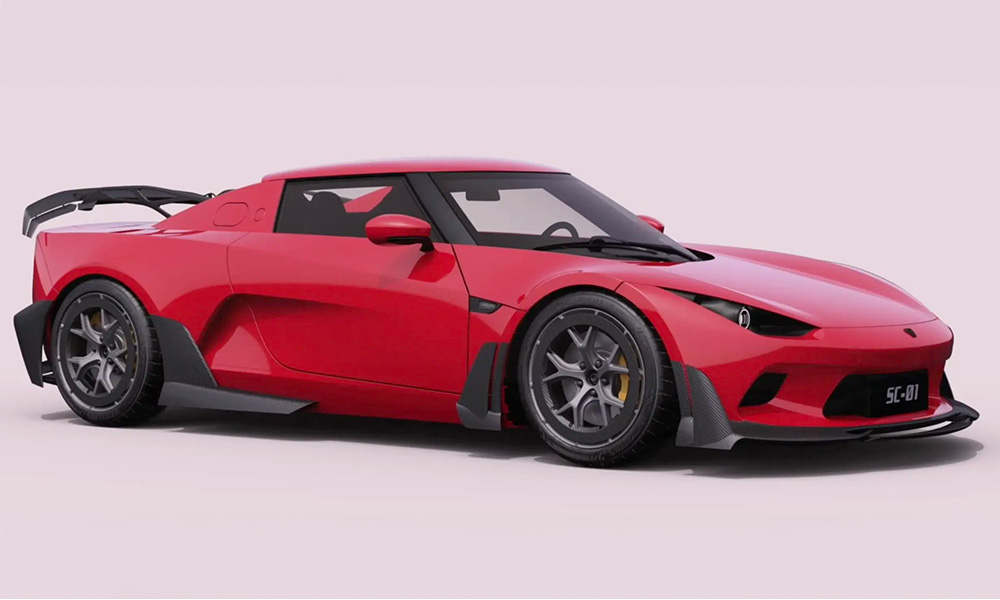 Some people don't like electric cars because they lack many of the things we have gotten used to from gas burners over the years. The smell of petrol or diesel, the sound of the engine, and the sight of exhaust pipes filling the air with toxic fumes, for example.
If you wanted to, you could simulate the smell by carrying a fuel can at the back seat, and many carmakers already offer artificial sound modules. Still, there has been no way to make your EV smoke yet if you exclude overcharging it to the point of rapid heat-induced deconstruction. That is, until now!
Say hello to the SSC SC-01, a little Chinese electric sports car with big ambitions.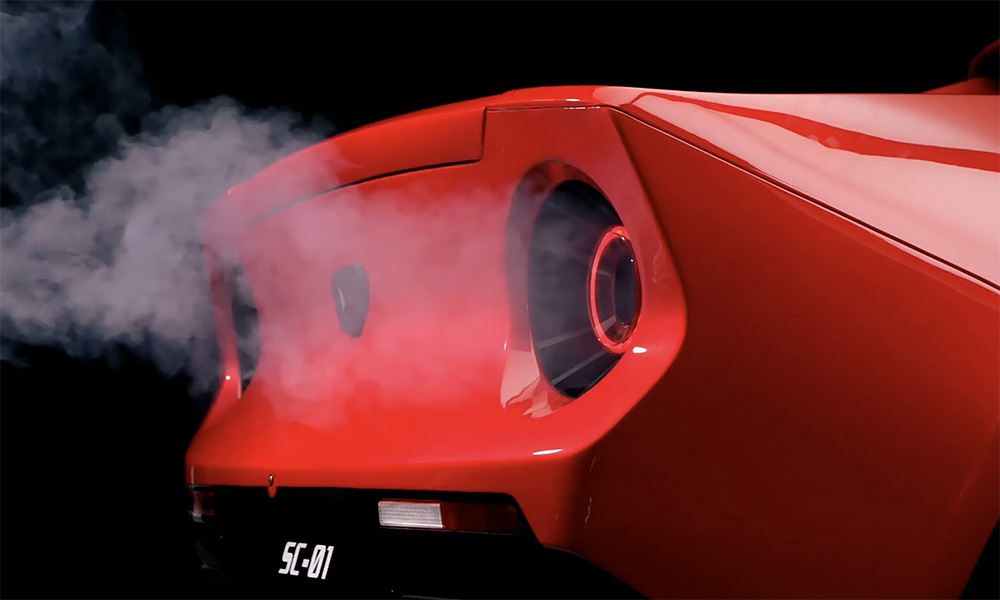 SSC stands for Small Sports Car, and the SC-01 was initially unveiled late last year. Since then, the startup company behind it has released additional details, including the existence of a rather peculiar feature. Embedded in the rear lights are exhaust pipes, but what's coming out of them isn't smoke from a combustion engine.
Rather, a module onboard heats up a liquid that then causes smoke to be emitted from the rear of the car. RC car enthusiasts may know this tech from miniature cars, and maybe it was only a question of time until someone added it to a full-size battery-powered vehicle.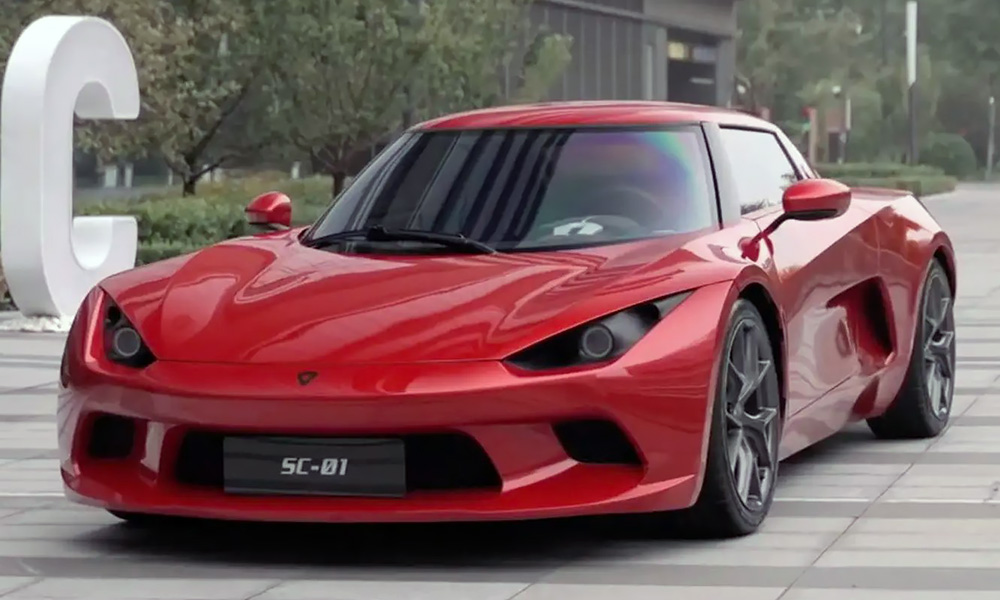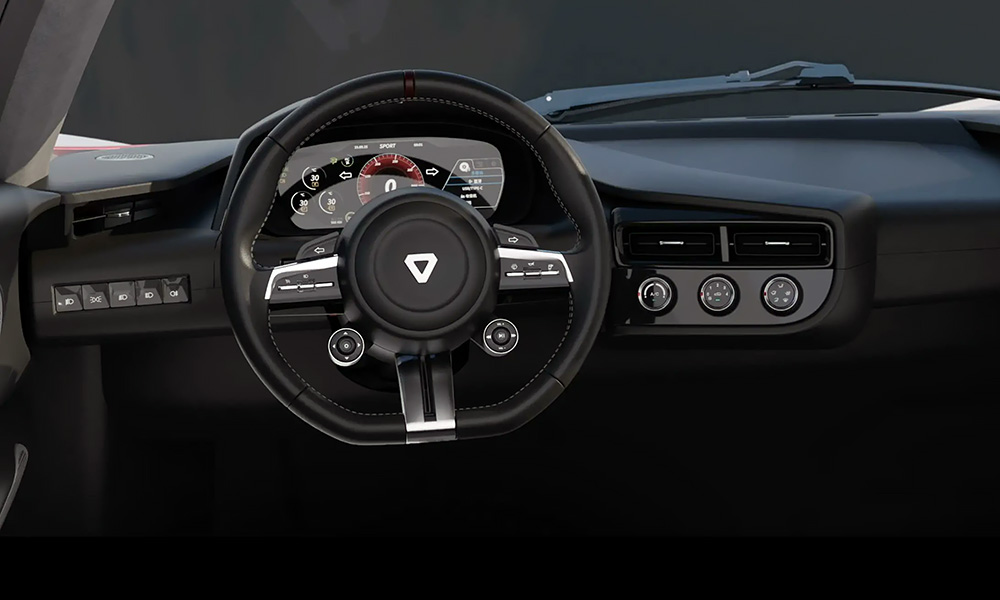 On the subject of power: There's plenty of that in this tiny car. According to available information, the car is fitted with a 60kWh battery pack that sends its electrons to a dual motor four-wheel drive system with a total power output of around 430hp and 560Nm.
Combined with a claimed weight of just 1,300kg, this should make for some lively performance figures, and the 0-100km/h time is given as 3.5 seconds. Despite its small size (4,085mm long, 1,820mm wide, and 1,162mm tall) and sporty character, the range is apparently a quite impressive 520km per charge.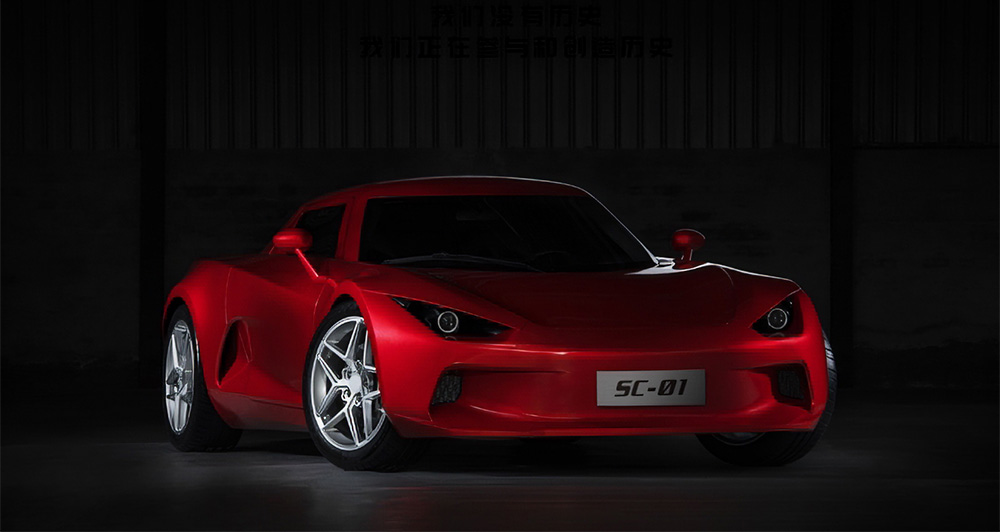 What might be even more impressive is the fact that the company behind this car is planning to sell it for just 300,000 Chinese yuan in its homeland of China. That translates to a mere P2,338,000.
Given that it apparently boasts bodywork at least partially made from carbon fiber and a modern-looking cabin, that sounds like a proper statement. Its design is also quite pleasing and definitely takes cues from machines like the Tesla Roadster and the Lancia Stratos.
The chances that the company will do well are also increased by one particular investment partner: Chinese electronics giant Xiaomi is said to have invested millions of Chinese yuan into the firm. Meaning, there's a good chance we may get to see the car for sale on our shores at some point—fake exhaust fumes probably included.