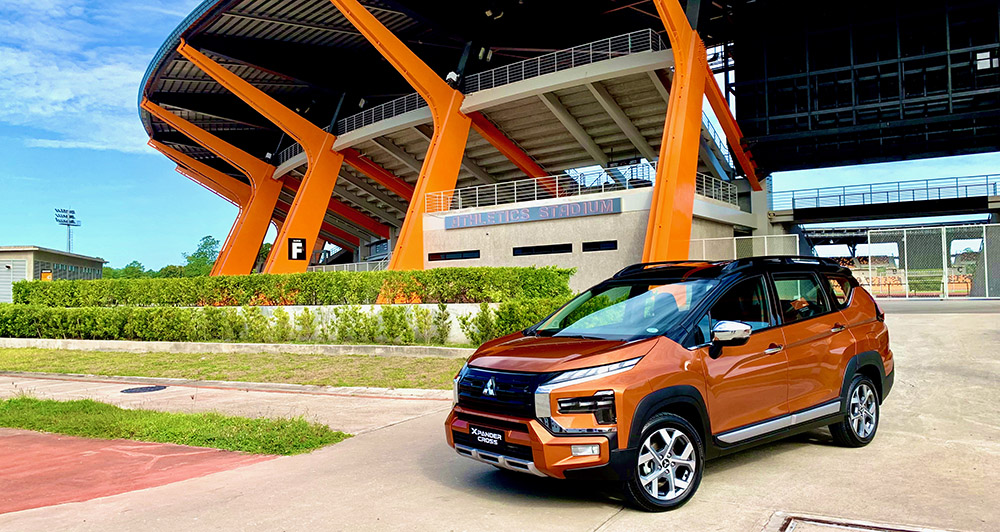 Everybody wants an SUV, but not everyone can afford the price tag. Particularly among Asian markets, MPVs make more sense. They're the station wagons of the '60s. Long and roomy, but with better ground clearance. But they don't have the sex appeal or the bragging rights of an SUV.
An SUV says you're successful and confident and possibly fit and healthy. An MPV just says you're practical. And also possibly a mom. No offense to moms everywhere. I mean, I love my wife and my mom, but an MPV will always be seen as a mom mobile.
Mitsubishi is no stranger to the Philippine market's buying preferences. After all, this is the brand that successfully launched the Adventure many years ago as the "poor man's Pajero" even though it was really just a box with hiking shoes. The brand continues to find success with the Mirage, a woefully underpowered econobox whose only saving grace is that it's very cheap to run.
And so, while they have competitive 4x4s in the Strada and the Montero Sport, they're cognizant of the fact that the Xpander is their bread and butter. And now that it's approaching its midlife (we reviewed it back in 2019), it's time for some serious dress-up with the new Xpander Cross.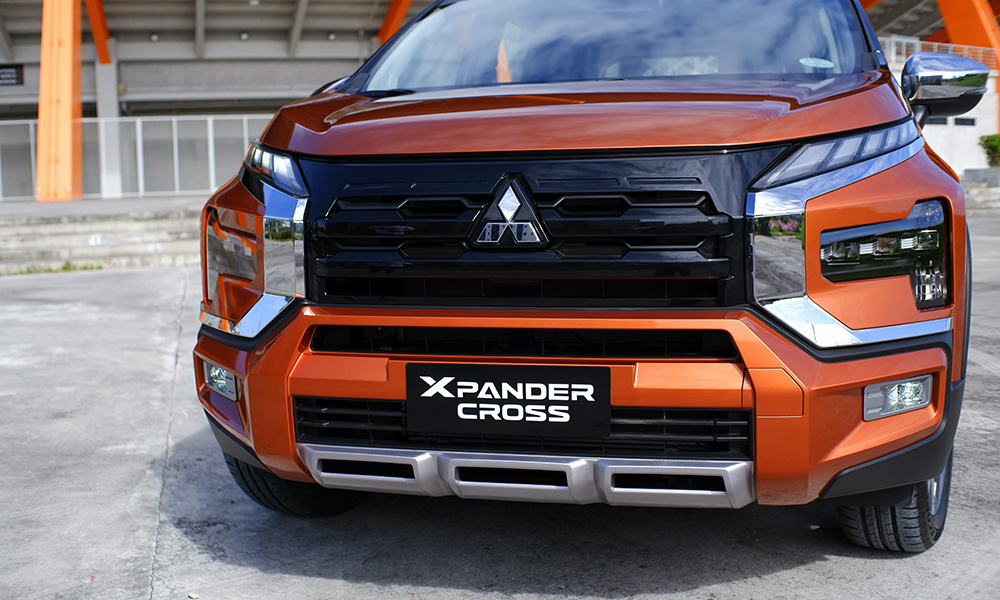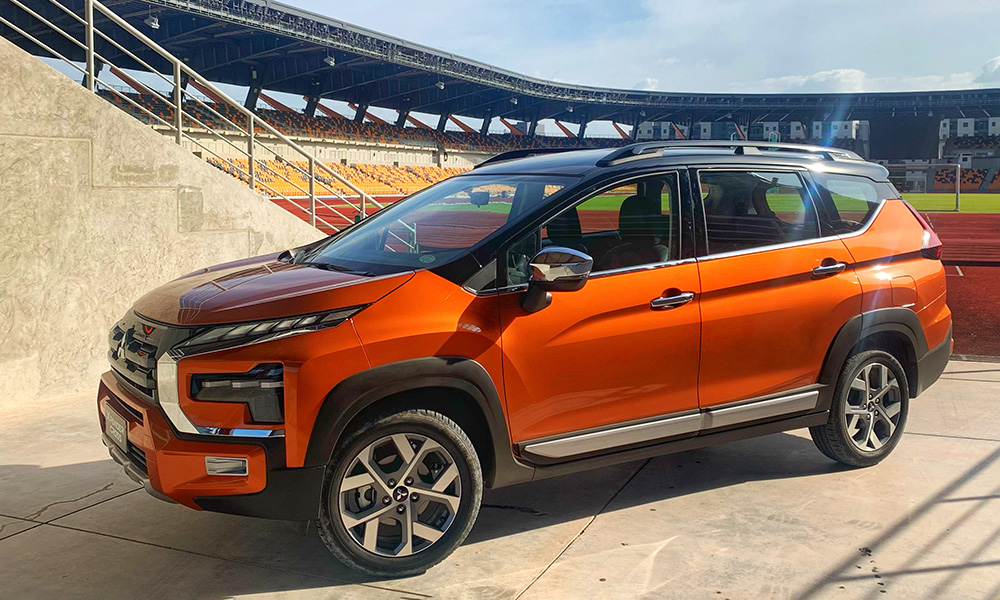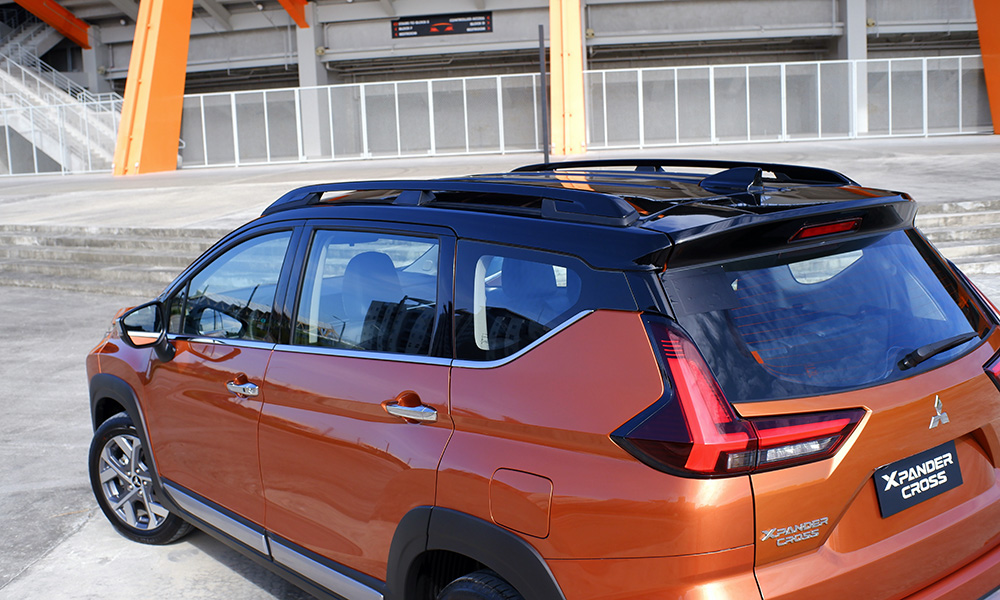 The most obvious change has to do with the exterior. New front and rear fascias, T-shaped LED headlamps with DRLs, body cladding, and new 17-inch wheels. It all looks quite nice and cohesive, even if they seem to have taken a page from the Subaru stylebook. The front, seen from head-on or in your rearview mirror, looks quite massive. Truck-like, even. And everyone likes trucks.
The interior gets a new eight-inch digital instrument cluster, which goes nicely with the seven-inch infotainment screen set atop the "horizontal axis" dashboard. It also gets the four-spoke tiller of the Montero Sport, although personally, I think it looks a bit off since the regular three-spoke looks nice already. Other subtle tidbits include a navy blue shade for the soft touch panels on the dash, and matching leather upholstery.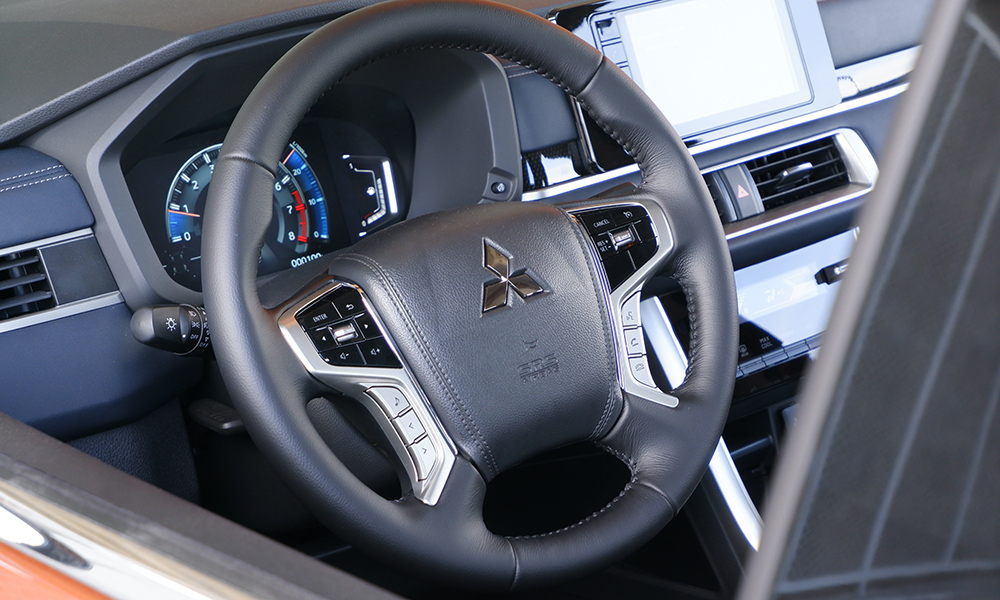 Mechanically, the drivetrain is the same as before. A 1.5-liter MIVEC in-line-four good for 104hp matched to a four-speed automatic. Why not a CVT like in other markets, you ask?
Well, Mitsubishi cites two reasons: the first being cost, the second being buyer preference. Personally, I like CVTs for their inherent smoothness, but from a long-term perspective, you can't easily overhaul them like you could a conventional torque converter system.
The gearing of the four-speed is short and spaced closely together so you get brisk acceleration from typical low to midrange speeds. But above 110km/h, you're already at the midpoint of the engine speed range. It has to work hard to maintain a brisk pace with a moderate load.
A modern six-speed with an overdrive gear and closely spaced middle ratios would be a perfect match for the four-banger, because let's face it, a four-speed in this day and age is beginning to feel dated.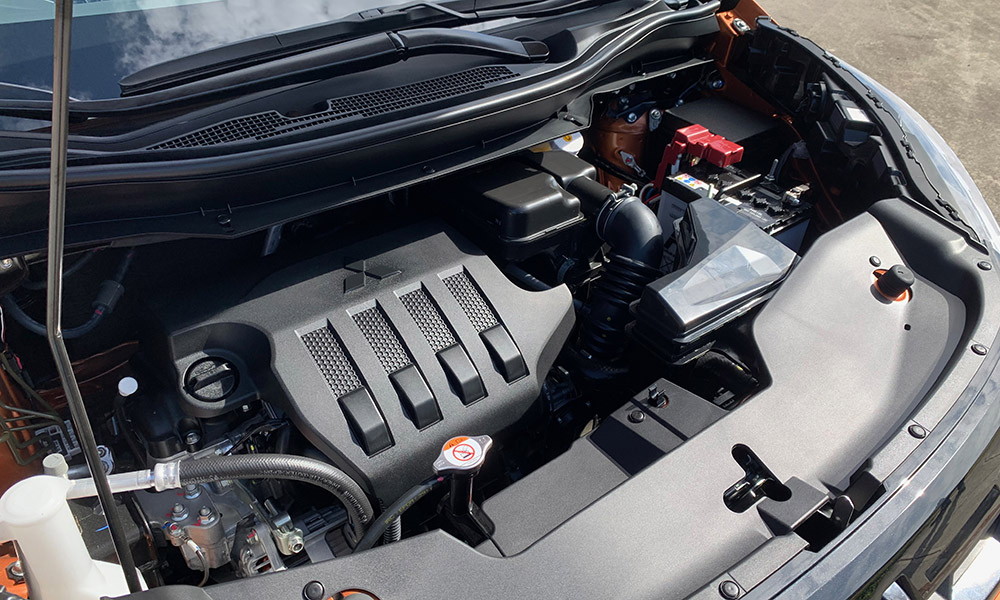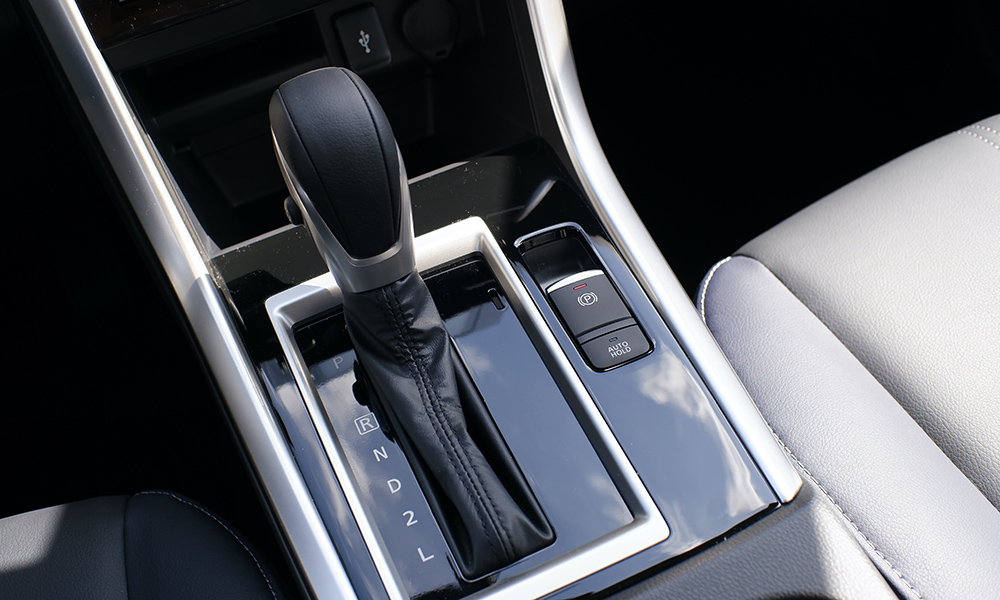 Anyway, that ain't happening here, and to Mitsubishi's credit, the four-speed is quick to respond and generally smooth in operation. The motor itself is actually pretty good; torquey for most applications, quiet, and gives around 16-17km/L on the highway. But again, imagine how much better it would be with a six-speed.
If the drivetrain is a bit underwhelming, the underpinnings make up for it. The Xpander has always handled well for its class: quick turn-in, modest body roll, and a flickable tail.
New to the Xpander Cross are stiffer rear shock absorbers, the same as those fitted to the Montero Sport. This gives it a slightly firmer ride on pavement (which I don't mind), but also gives more controllability over rough surfaces. Over dirt or gravel roads, it's fun to go fast enough to make giant dust clouds behind you and not have the car bouncing all over the place.
Couple that with quicker turn-in response thanks to a retuned electric power steering system, and you'll find yourself pushing the car hard into corners and doing a little drifting action. I'm bummed that it ditched the traditional handbrake for an electronic handbrake, but it is what it is.
Active Yaw Control is new to the Xpander Cross, and it works by individually applying brake pressure to all four wheels to prevent you from spinning out. Coupled with traction control, brake hold assist, and good old ABS, it's hard to get an Xpander all crossed up unless you're really trying to break the car.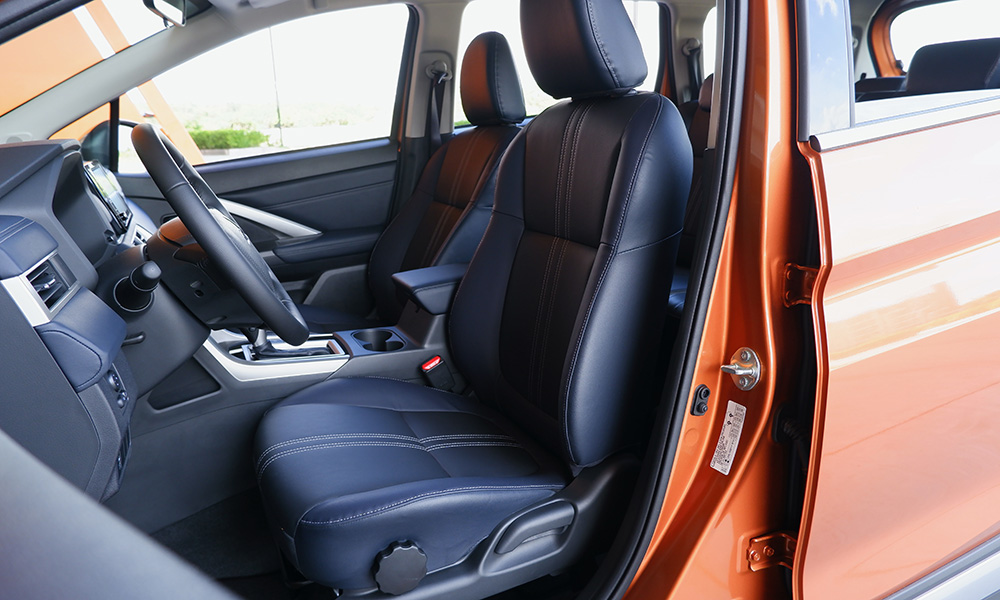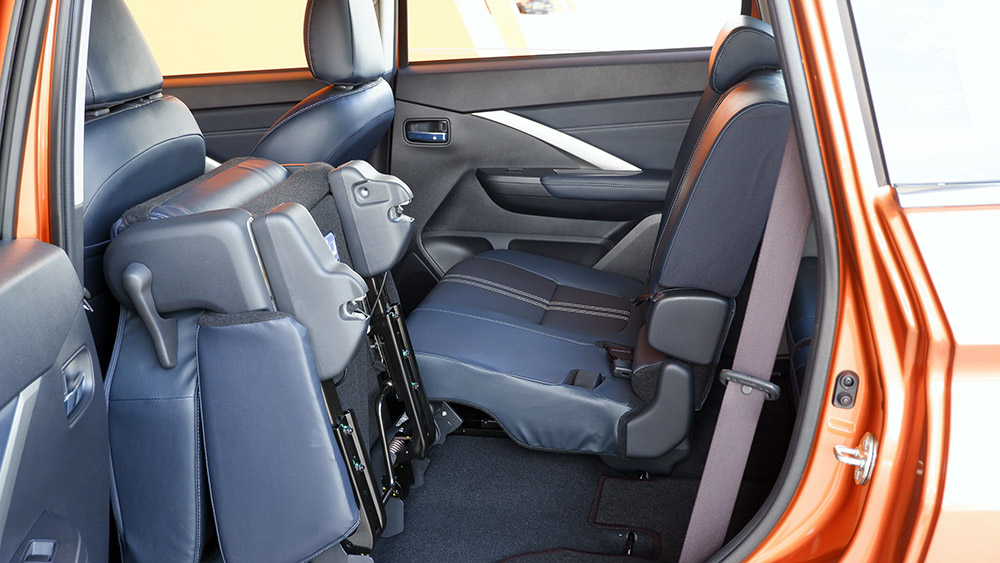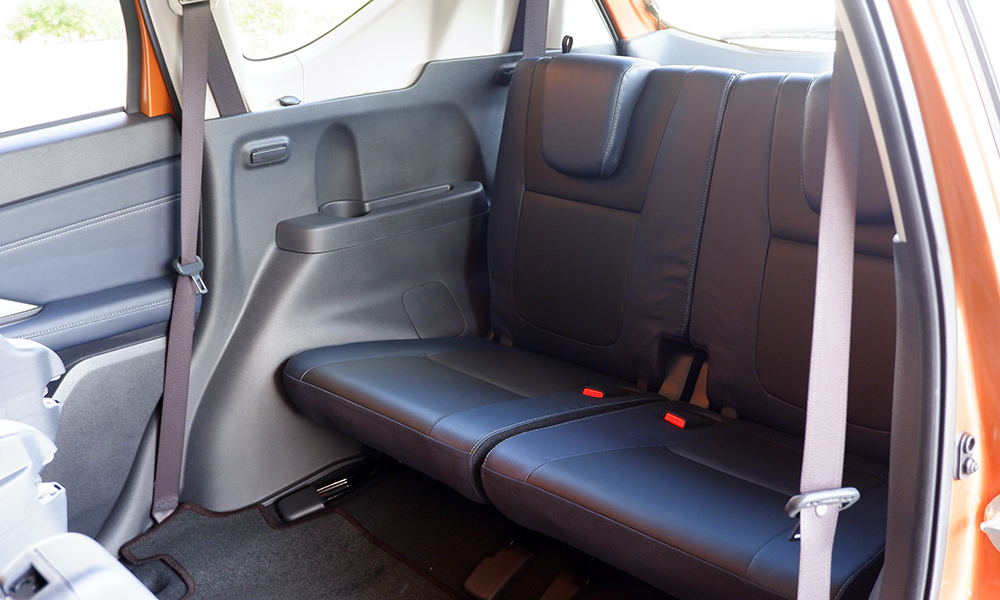 I like the OE-spec tires: Bridgestone Ecopia rubber measuring 205/55. Decent grip, they lose traction predictably, they're quiet and have low rolling resistance. Perfect for family wagon duty, because everybody wants flashy-looking, low-profile tires, but nobody wants to pony up the cash when it's time to replace them.
All the standard Xpander traits are still there: flexible seating configurations, numerous cubbyholes, and best-in-class 225mm ground clearance. Since it's essentially a tall, front-wheel-drive wagon, the added features to earn that "Cross" badge are worthwhile and do add more versatility. The new roof rails alone give you more freedom to choose what roof-mounted accessory to install.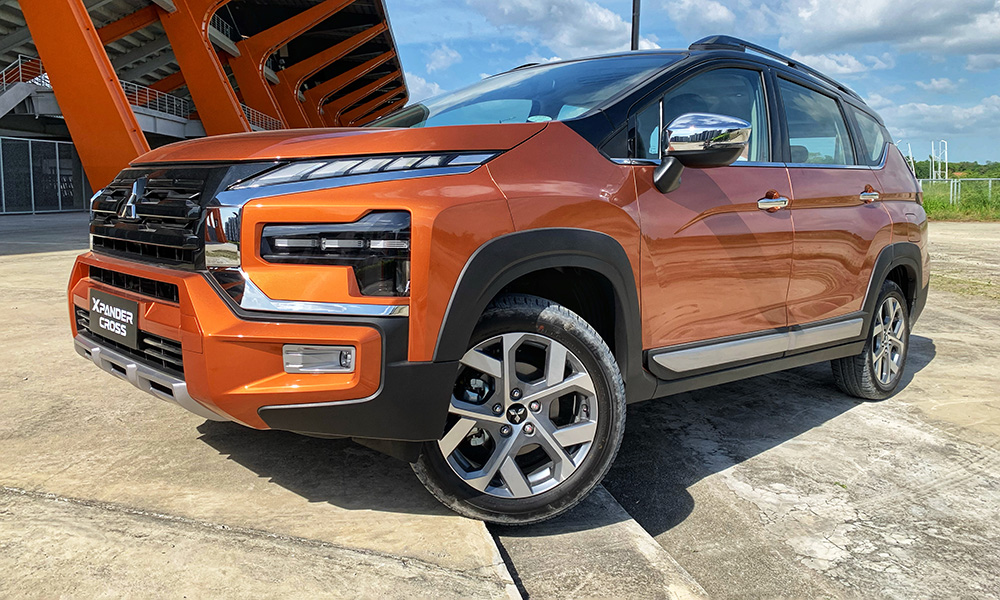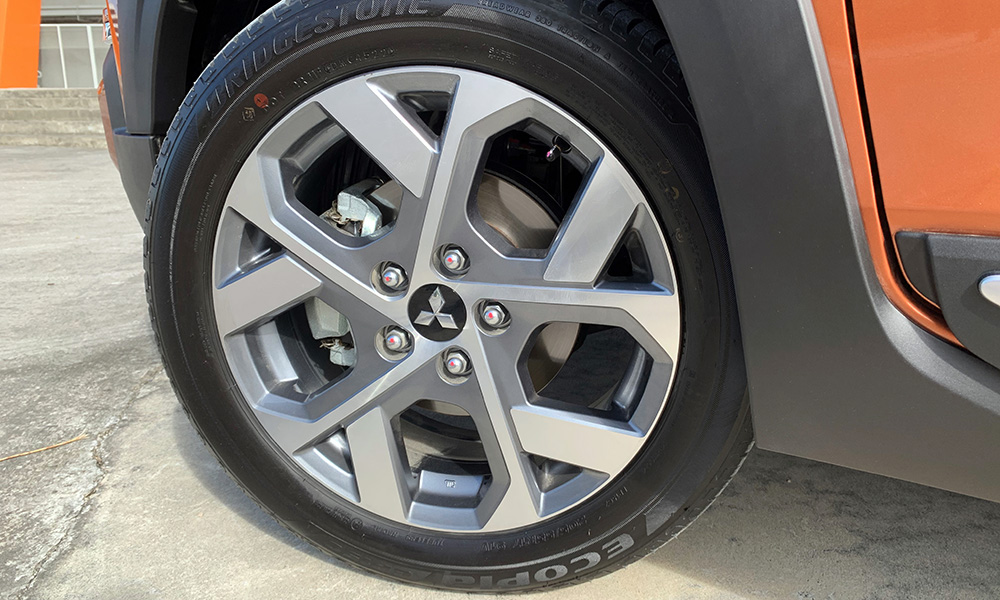 With prices starting at P1.328 million for the monotone silver/gray, another P10,000 for the two-tone orange, and still another P15,000 for the two-tone pearl white, the Xpander Cross isn't the bargain that the base Xpander GLX manual is, which is just P1.068 million.
But if you like how the Xpander Cross stands out in a sea of plain-colored cars, and need to have all the additional tech over the base model, it's about as sporty as an MPV can get without turning into an SUV.