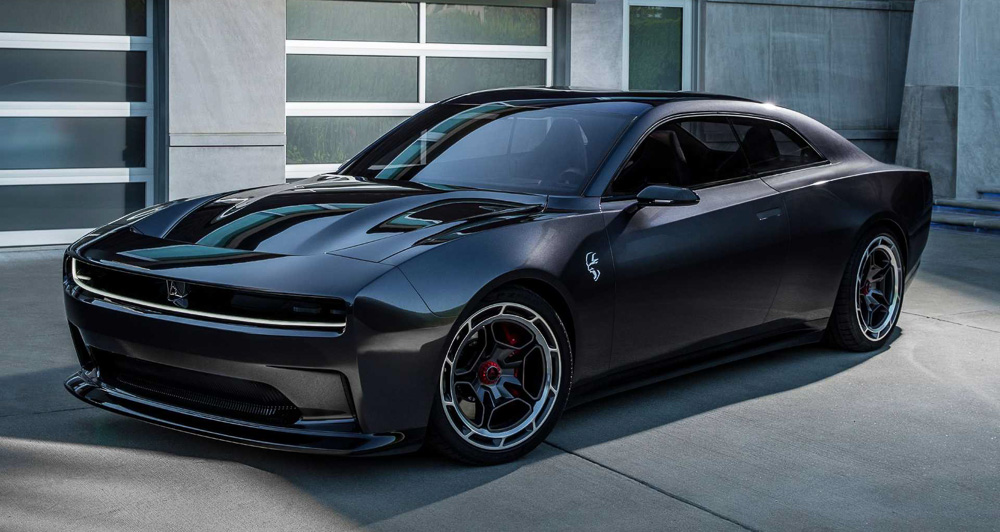 We imagine when Dodge rolled out its latest concept car, a good few people in the US of A (and elsewhere) went out to the barn to grab their torch and pitchfork, ready to march toward the company's HQ in Michigan—for what the new Charger Daytona SRT Concept represents is surely one of the biggest acts of treason an American car firm can possibly commit.
Or it's a sensible step forward that will ensure the survival of this type of machine. We'll let you be the judge.
The fact is that the machine depicted here may look like a fire-breathing, V8-powered muscle car at first glance, but it's actually fully electric. Dodge calls it a "perception-shattering concept" designed to change people's thinking about what an EV can be.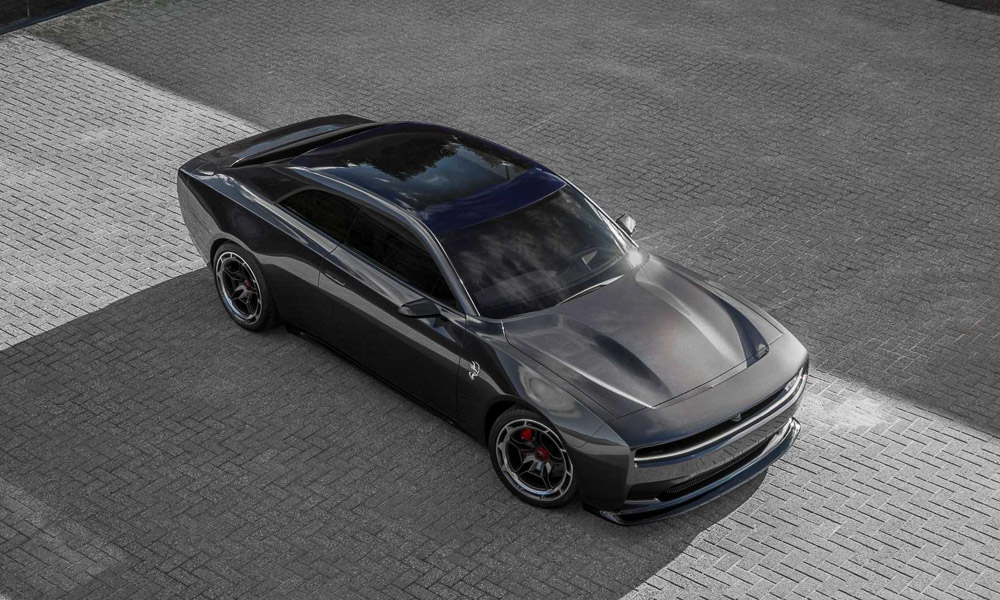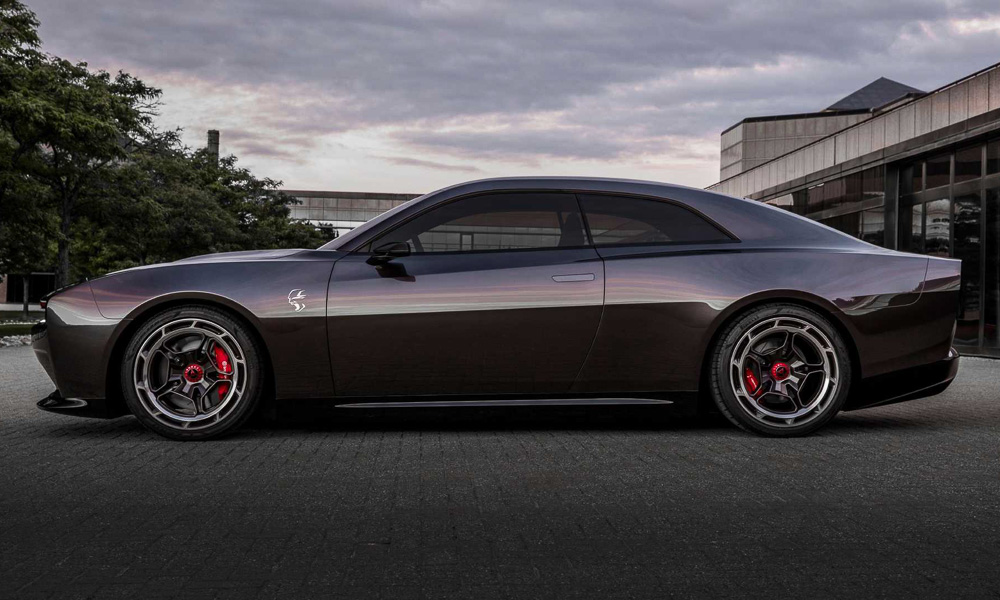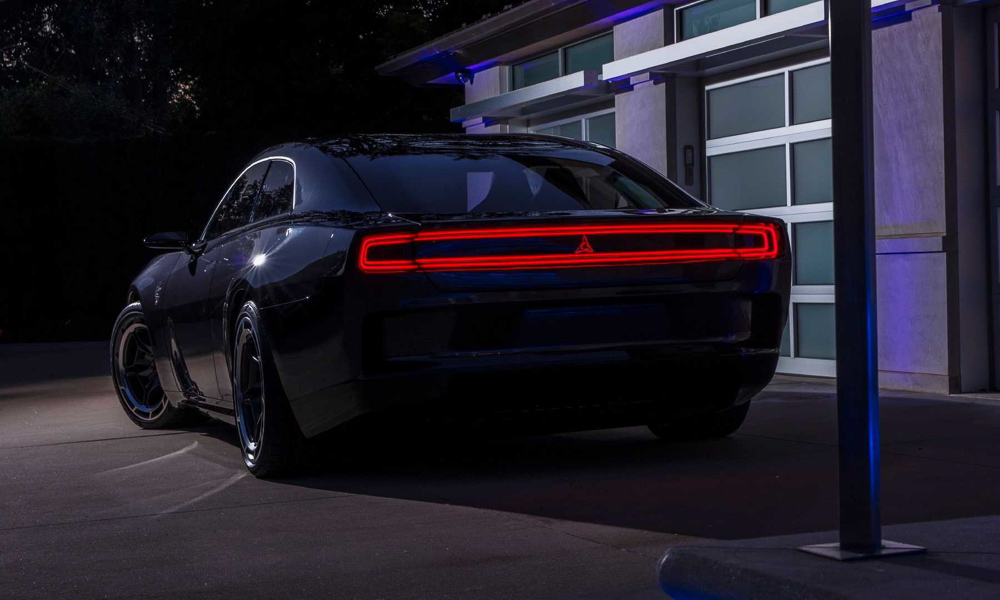 Let's start with the looks because, boy, is this a gorgeous machine!
Its sleek lines and hunkered-down stance pay proper homage to legendary muscle cars of the past like the 1968 Dodge Charger, while at the same time managing to look futuristic and outright desirable. Illuminated Fratzog badges at the front and the rear further bridge the gap between an electrified future and a petrol-driven past.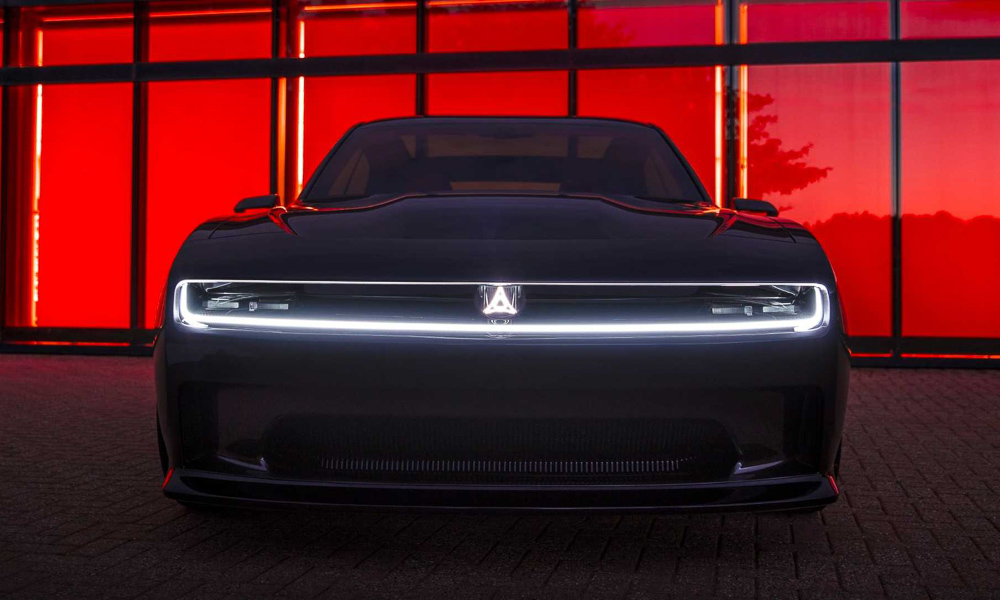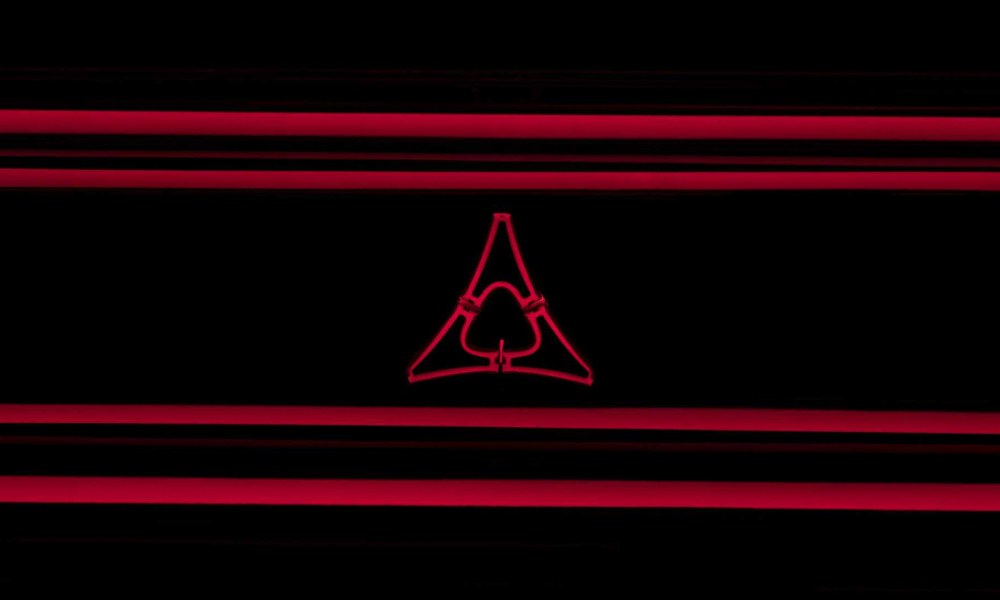 The Fratzog, a sort of three-arrow-heads-form-a-triangular-star style logo, was used by Dodge between 1962 and 1976, and has been brought back for the new EV range. This is one badass machine that commands respect the second you lay eyes on it.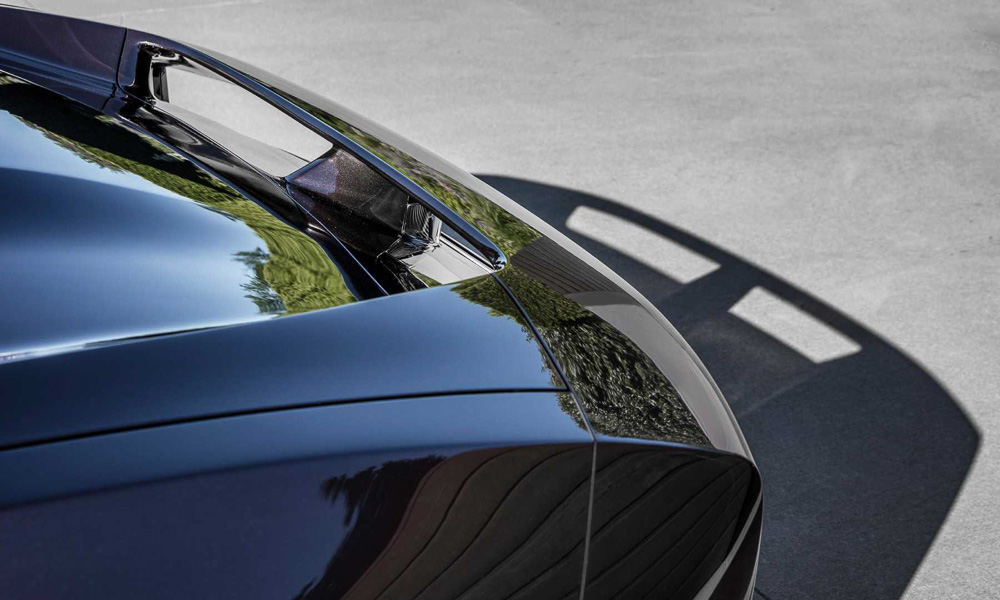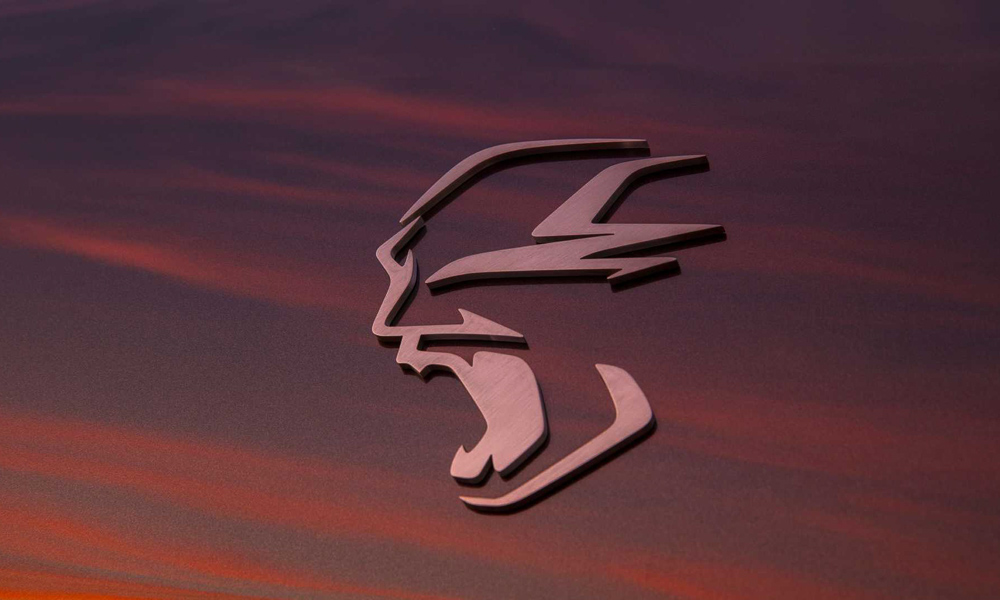 Looks alone aren't enough in the muscle car world, a fact that isn't lost on Dodge. That's why it has fitted the SRT Concept with its 800V, all-wheel-drive Banshee propulsion system. The firm hasn't given exact power figures yet, but promises this juiced-up Charger will be faster than the petrol-powered Hellcat.
So, we're likely looking at around 800hp and a 0-to-100km/h time in the low three-second range. Slightly unusual for an EV, the car is also fitted with a multi-speed transmission. Called "eRupt" (yes, they really did that), it promises an electro-mechanical gear-shifting experience worthy of Dodge muscle cars.
There's even the electric equivalent of a NOS button. In the Charger, it's called the PowerShot push-to-pass feature, and gives the driver a short burst of extra oomph to melt any remaining skin off his face should the situation require it.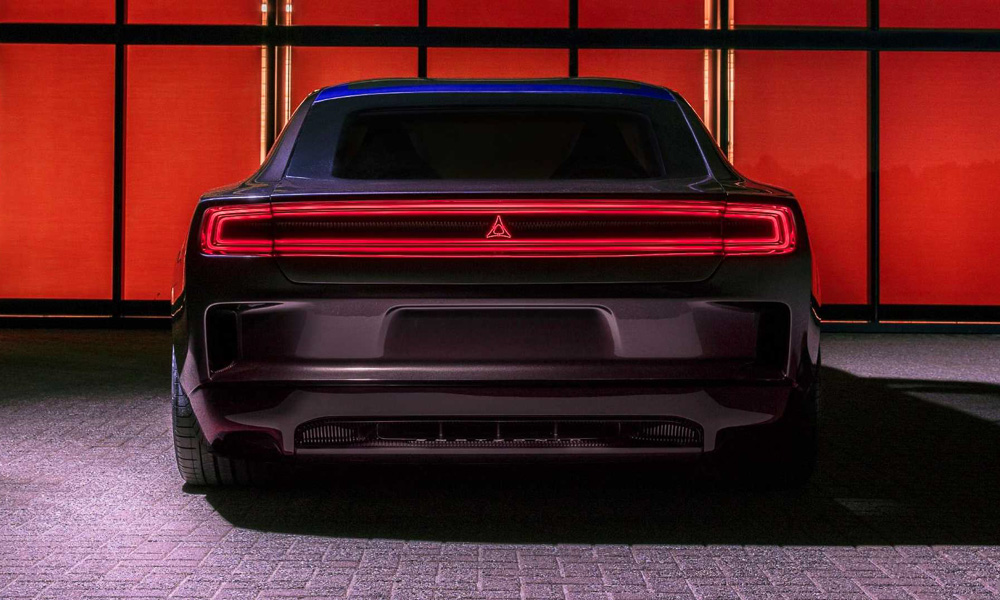 Of course, sound is also extremely important when it comes to muscle cars. The lack thereof in EVs is often one of the biggest reasons why people tend not to embrace them in the same way as ear-splitting dinosaur juice burners. To appease automotive audiophiles, Dodge has created the "Fratzonic Chambered Exhaust system," which is basically a fancy name for artificial engine sounds.
There's a video on Twitter where you can hear it, and we're honestly undecided on this feature. Where companies like BMW go down the subtle and sophisticated route when it comes to designing the sound for their battery-electric cars, Dodge brings out the sledgehammer and promises a soundscape that will announce the Charger's arrival to the neighborhood with up to 126dB. That's louder than the standard Hellcat.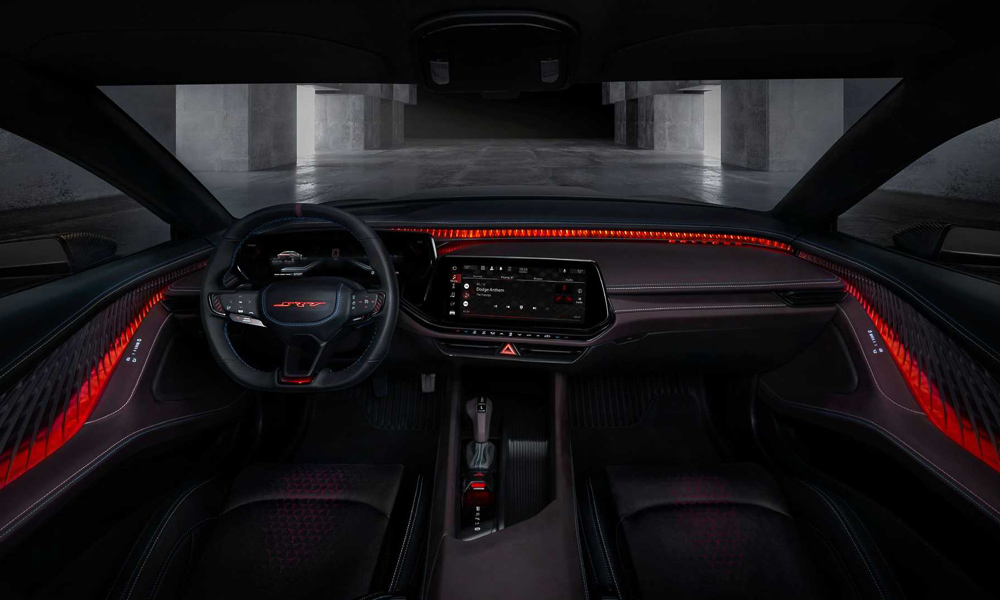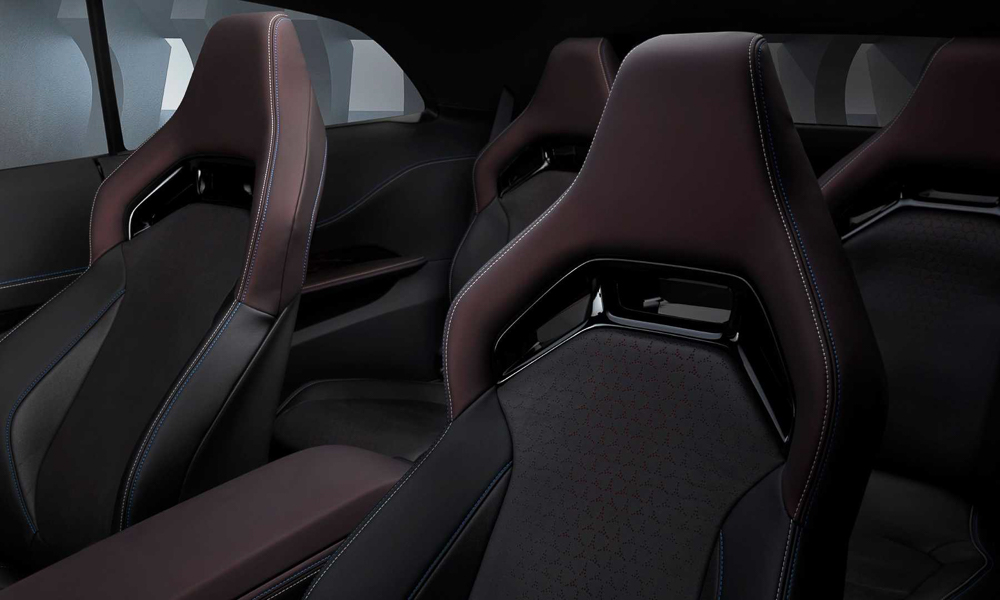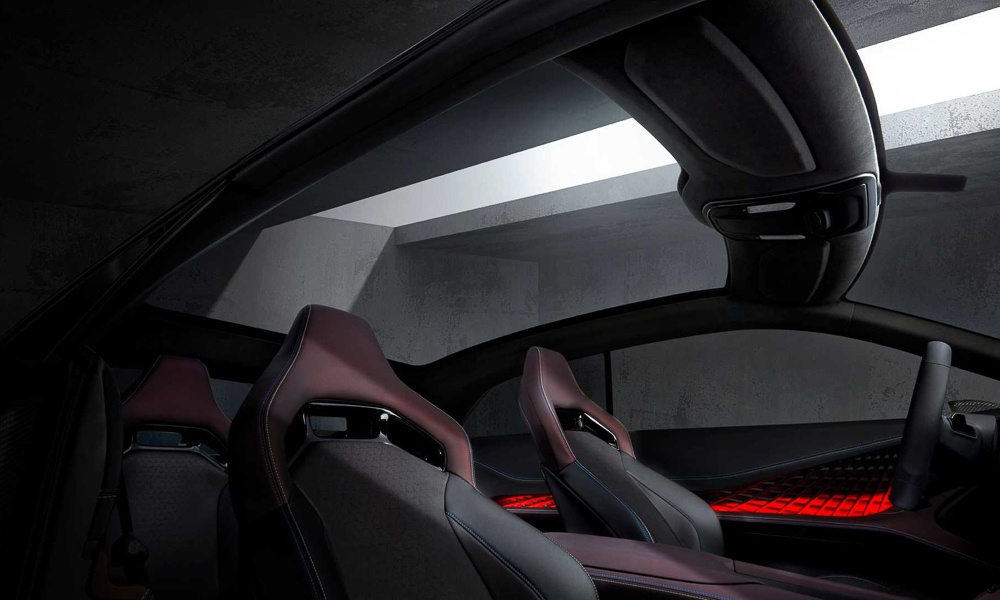 Inside, passengers can strap themselves into bucket seats and stare helplessly through the panoramic glass roof, while the driver tries to headbutt the horizon. There's a big 12.3-inch screen in the center, apparently the biggest fitted to a Dodge vehicle yet, and the driver also gets to benefit from an 8.3-inch heads-up display.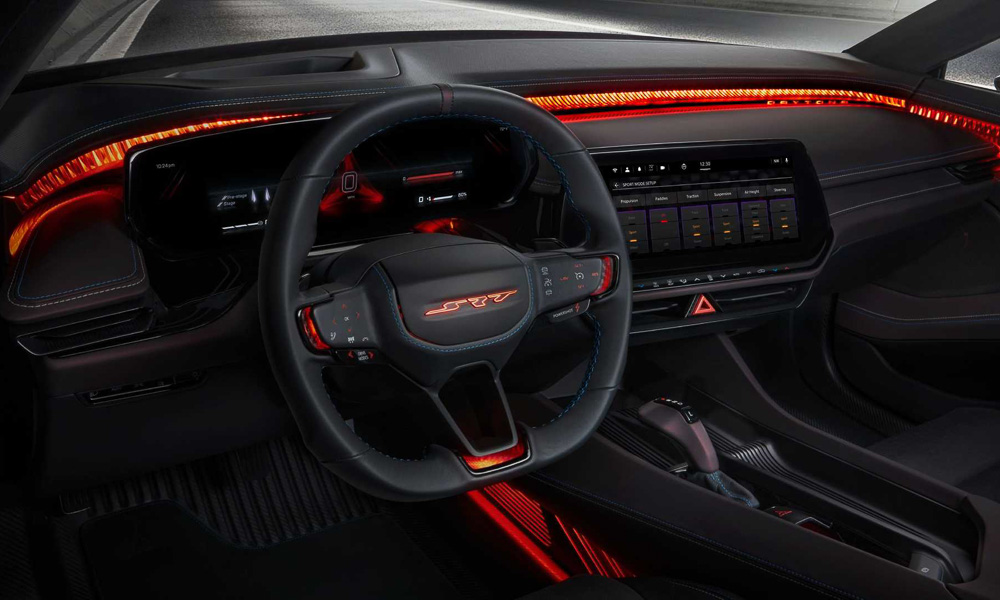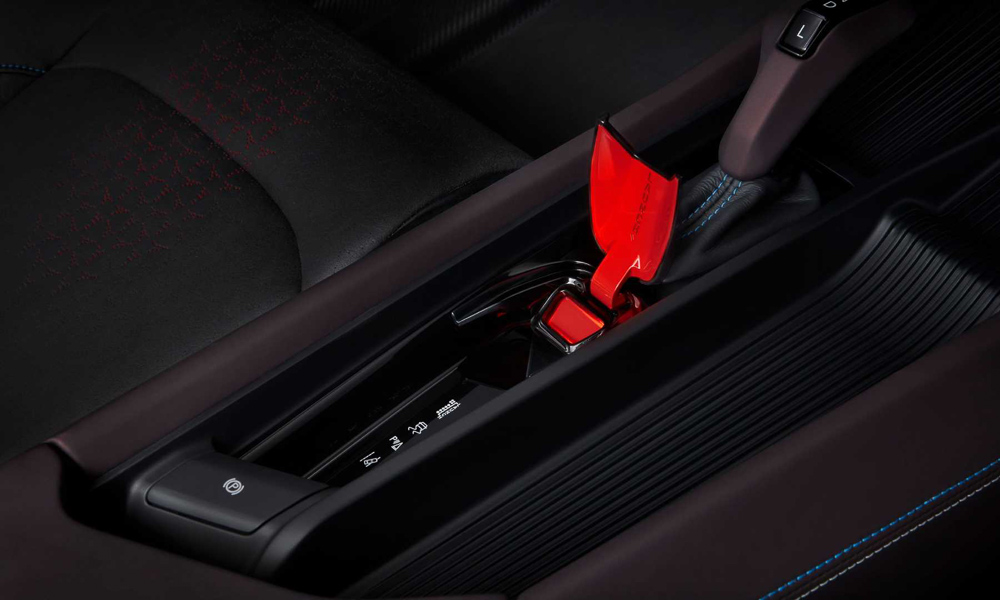 Gear changes can be facilitated via flappy paddles behind the newly designed steering wheel or a pistol grip shifter in the center console. It almost goes without saying that the start button is hidden under a jet fighter-inspired cap.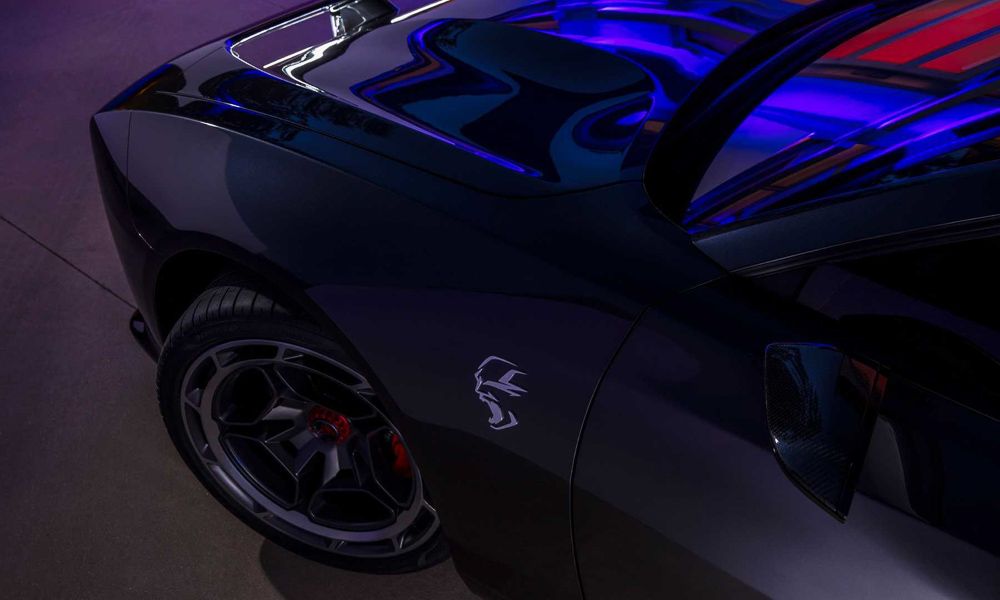 If this type of electrified muscle car can win over hardcore petrolheads in the US and elsewhere remains to be seen, but it's undeniably an impressive and very good-looking machine. In a way, it also makes perfect sense to electrify muscle cars. EVs deliver instant power in any situation, and are way better at putting the hammer down on the drag strip.
They also have fewer parts that could break, require less maintenance, and are generally cheaper to run. Will that be enough to stop an enraged mob from visiting Dodge HQ? Time and hopefully a production version of the Charger Daytona SRT Concept will tell.