The Tokyo Auto Salon doesn't start until tomorrow (January 14), but that doesn't stop manufacturers from getting people talking with a short preview of their lineups before the actual show (that most of us can't even go to).
We've seen those from Subaru and Toyota. And now, it's Mitsubishi's turn to take the (virtual) stage. The company's theme for its exhibit is "The Next Era, The Next Adventure." Seven vehicles will be exhibited, including two concept cars.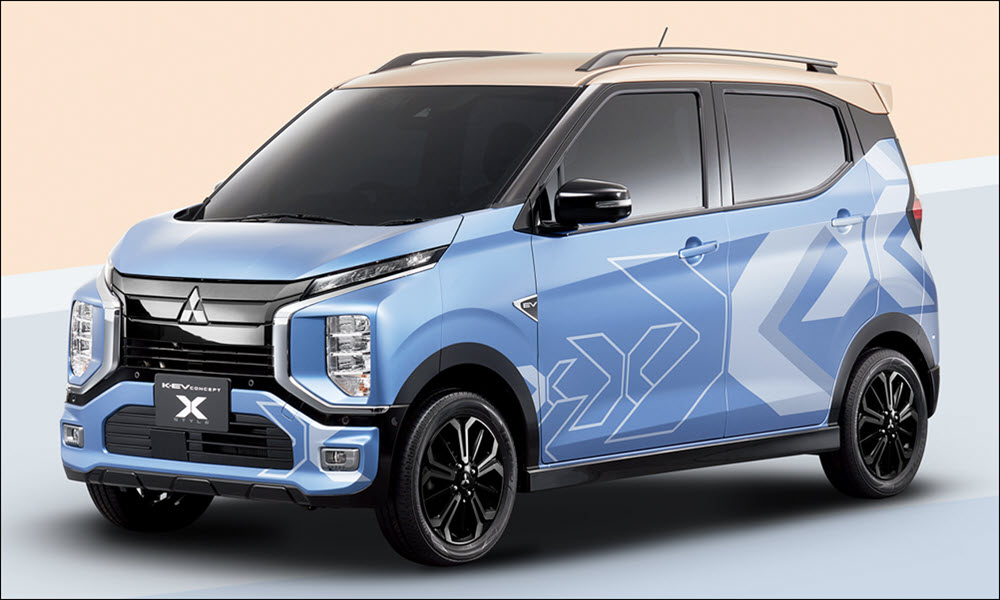 K-EV Concept X Style. This is a new all-electric kei-car that offers the performance and ride comfort that EVs inherently have, combined with the maneuverability of a microcar. We can't help but think that it looks like a Xpander that's been squished on the sides while maintaining the same height. Cute? Funny? You decide.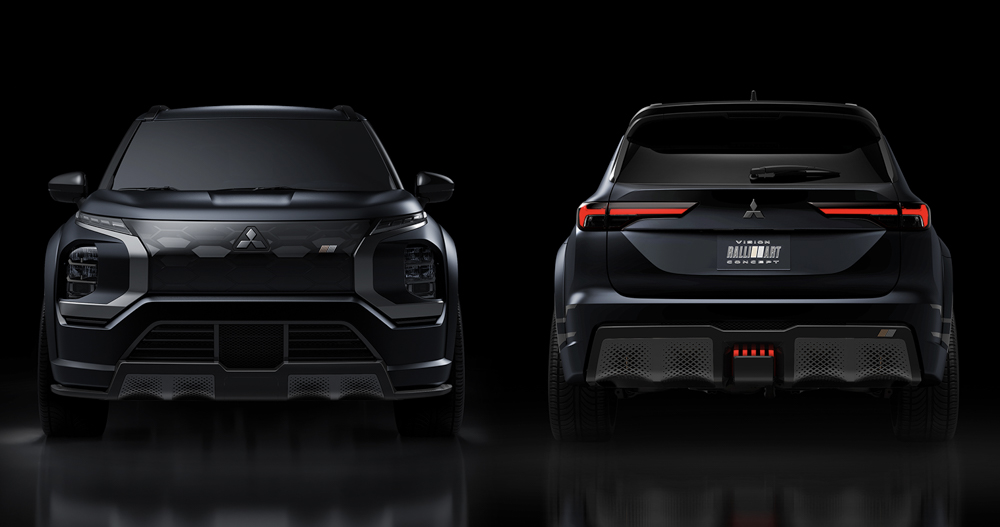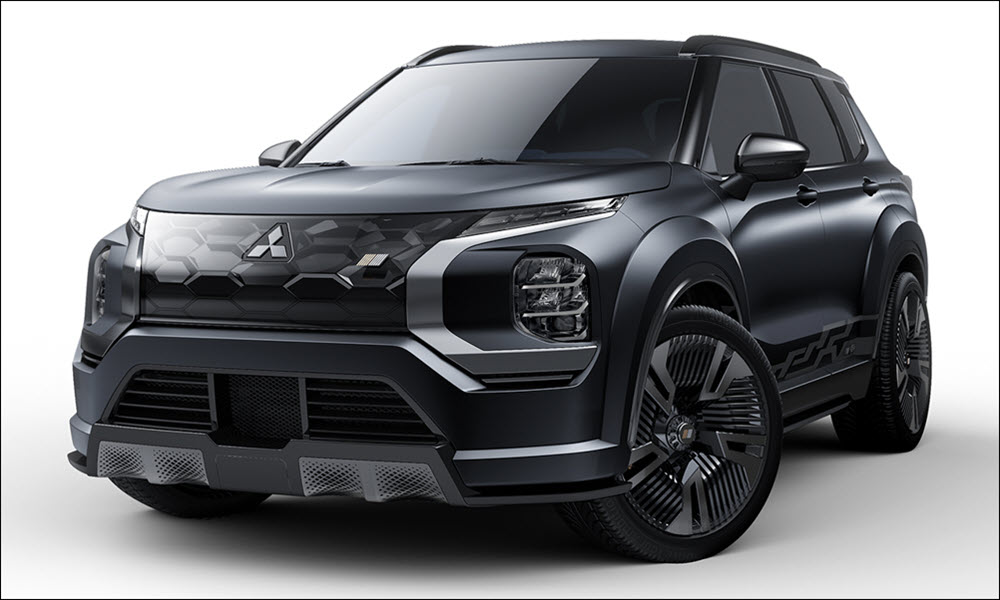 Vision Ralliart Concept. This new SUV has a familiar name that will make most Mitsubishi diehards tear up. No, this isn't a kitted-up production car (that comes later), but it's a ground-up concept that represents the vision for "the new Ralliart." Mitsubishi's mum on performance figures, but we're digging the badass-looking wide body, the rear diffuser, the matte-black paint, and the 22-inch wheels with large brake discs and six-piston calipers, even if it is yet another crossover.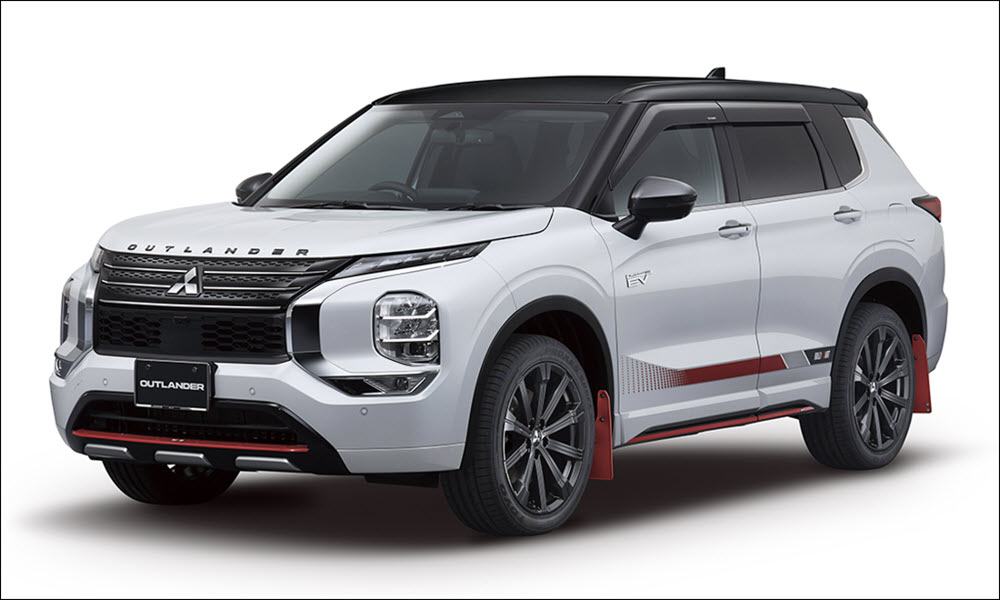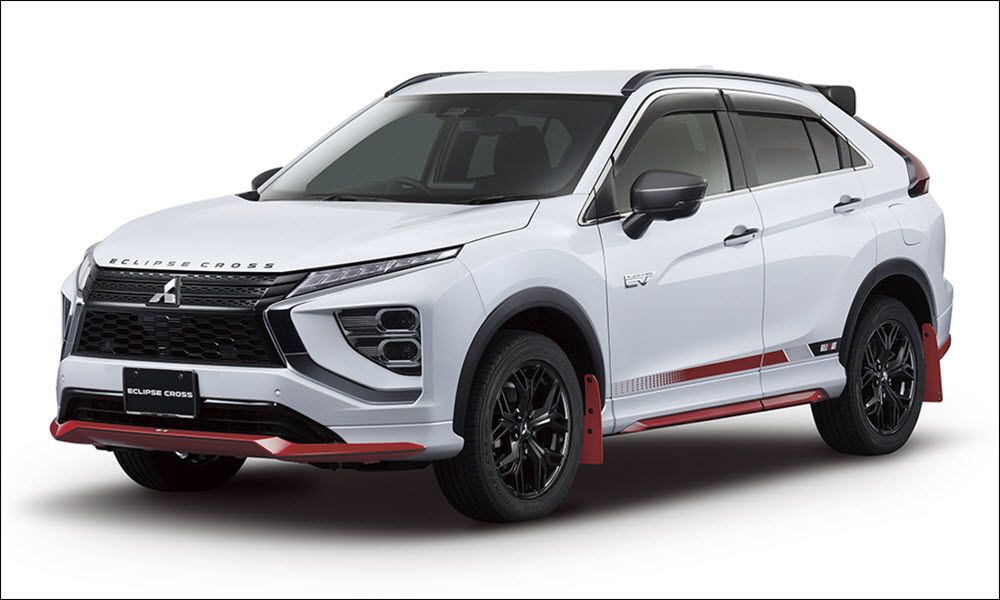 Outlander Ralliart Style and Eclipse Cross Ralliart Style. This is the other side of the Ralliart revival. While we're hoping that the brand will be used for performance vehicles, this is what most of us will be able to buy for now. These two crossovers are finished in White Diamond, while there are red accents found on the lower garnish and spoiler, and the alloy wheels are finished in black. Don't forget the Ralliart logos found on the doors and mud flaps.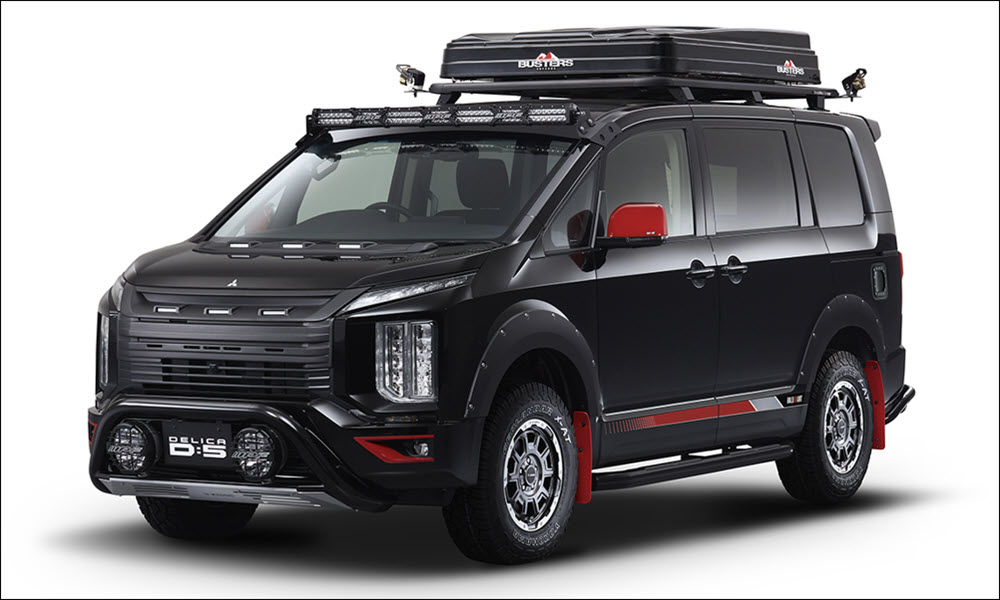 Delica D:5 Tough x Tough. This concept shows off what the combination of aftermarket parts and Ralliart accessories can do to give the latest iteration of the Delica some off-road credentials. The black body (with red Ralliart accessories and garnish) benefits from a suspension lift. Sporty 16-inch wheels, all-terrain tires, bumper guards, and mud flaps help complete the look. For the outdoors, there is a roof carrier and tent, and a sleeping pad that turns the rear seats into a bed.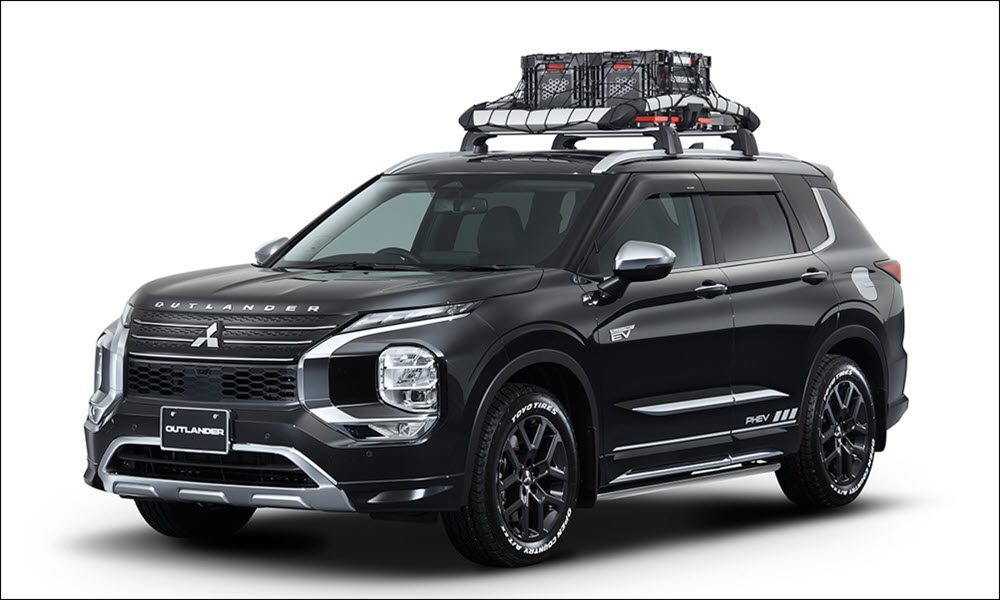 Outlander Wild Adventure Style. This vehicle was made in collaboration with Ogawa, a Japanese outdoor-goods brand. Naturally, the company provides the roof carrier, the trailer hitch, and camping gear. Meanwhile, the Outlander (finished in Black Diamond) has additional cosmetic bits tacked on in the form of bumper guards and mudguards.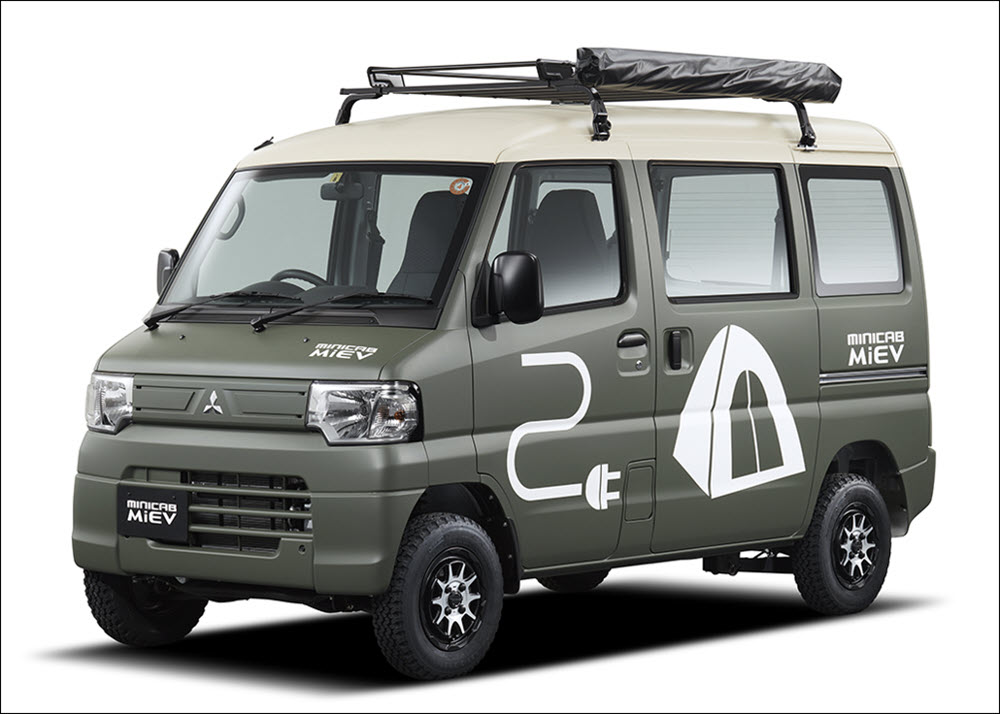 Minicab-MiEV B-Leisure Style. This is one vehicle that we won't see on our roads, but it's nice to see an electric kei car that can play hard. Painted in an outdoorsy two-tone finish that's "reminiscent of forests and campgrounds," the body graphics, a tent and a work desk allude to this vehicle's work-and-play capabilities. Mitsubishi wants you to use this for solo camping as it has an awning, a camping table, and a folding cot. The cabin has a table, a chair, and even a rug to make remote working cozier. The MiEV Power Box powers the appliances and gadgets you'll be using in the wild.