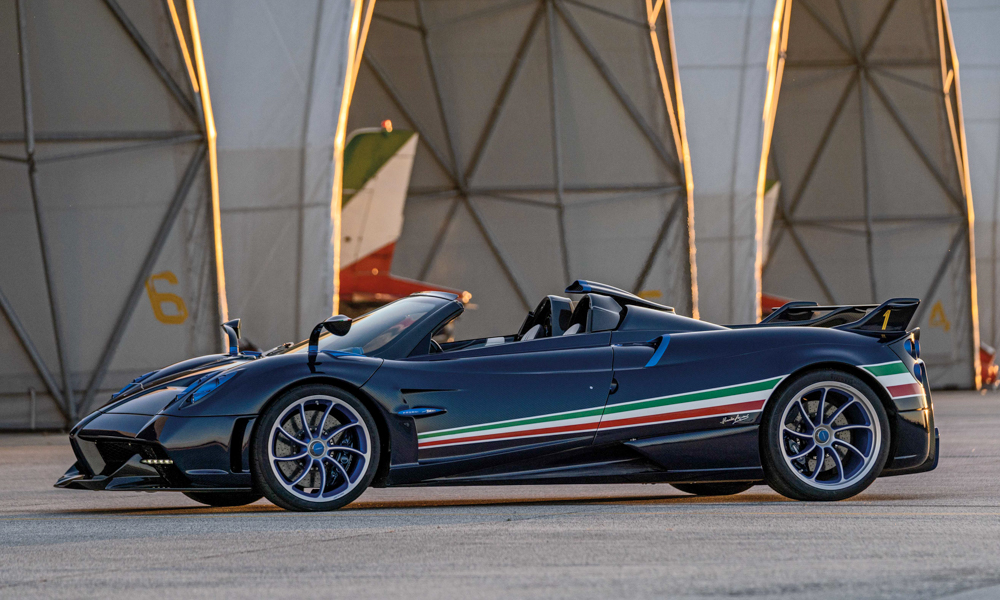 The Italian Air Force's 313th Aerobatic Training Squadron is celebrating its 60th anniversary next year. Commonly known as Frecce Tricolori (Tricolor Arrows), this elite team of Italy's best military pilots is known for its stunning aerial displays with smoke trails in the Italian flag's colors. To celebrate this momentous occasion and honor the proud men and women serving in this exclusive group, hypercar maker Pagani is launching a very special version of an already special car. Ladies and gents, say ciao to the Huayra Tricolore.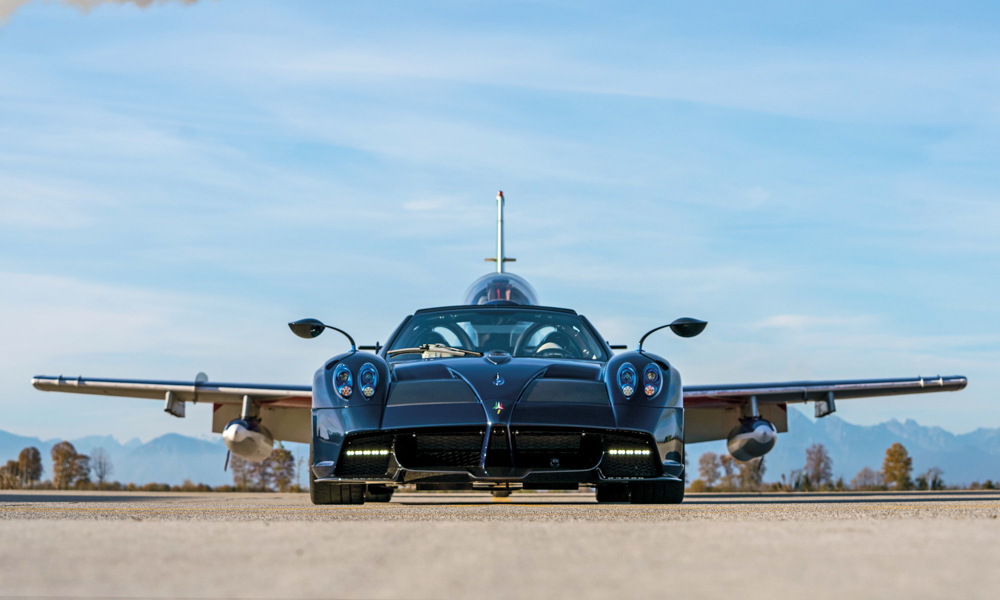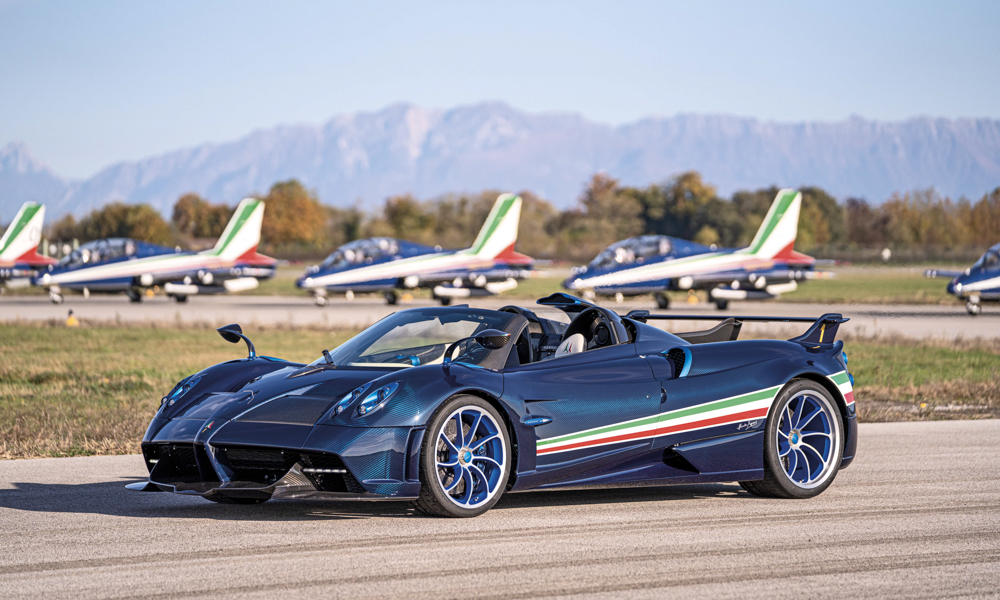 Inspired by the Aermacchi MB-339A jet aircraft flown by the Pattuglia Acrobatica Nazionale (National Aerobatic Patrol), the Huayra Tricolore receives exterior upgrades to make it even more aerodynamic. Updated aero bits like the front bumper and splitter, and the rear wing and diffuser give this hypercar increased downforce because nobody wants to see a very expensive Huayra taking to the skies on a racetrack. A network of air ducts direct cooling air into the engine and other mechanical components.
The aviation theme includes the wing stays inspired by the MB-339A's tail fin, and the turbine-like wheel design. Various Frecce Tricolori styling elements are present throughout the car, with the tricolor decal being the most prominent. A pitot tube—which measures an aircraft's speed through the air—is mounted on the hood and feeds data to an airspeed indicator on the dashboard.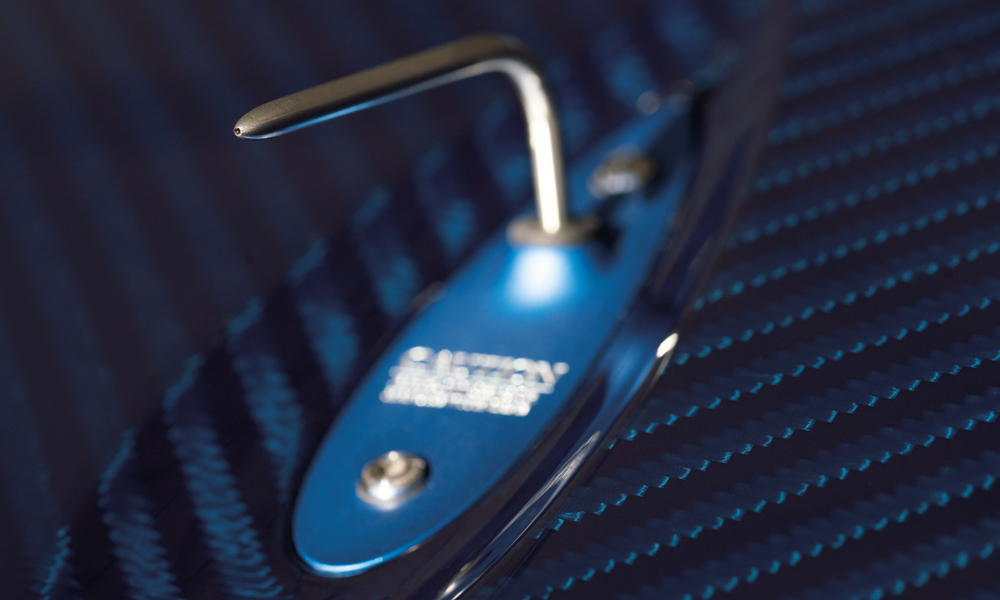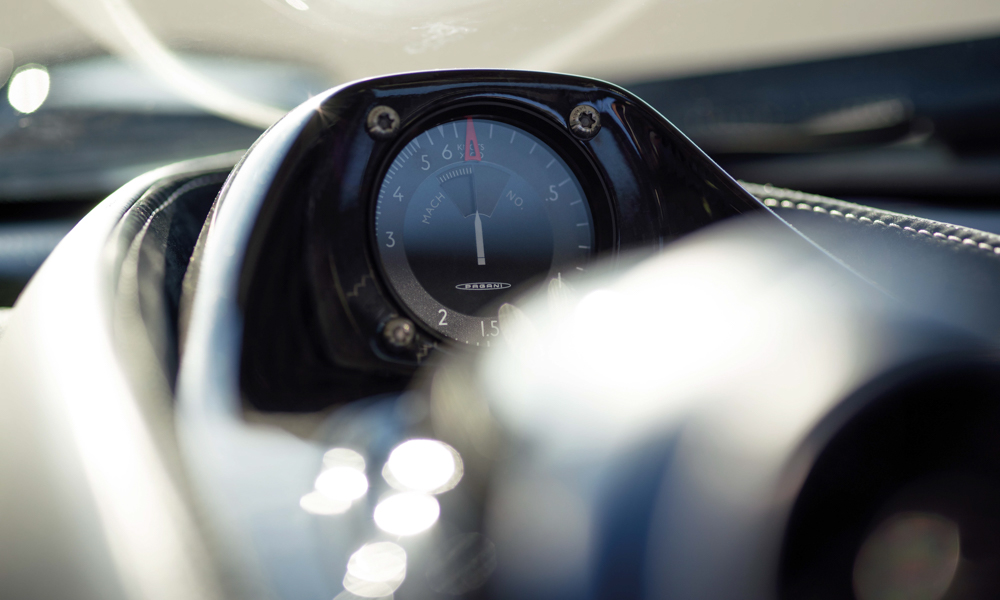 Hopping into the Huayra Tricolore's cabin is just like getting seated inside the Italian jet's tight cockpit. There is a generous use of aerospace-grade aluminum alloy wheels that are painted in the blue hue of the MB-339A's fuselage. Again, Frecce Tricolori touches can be found inside the cabin such as the fasteners for the four-point harness, and the headrests.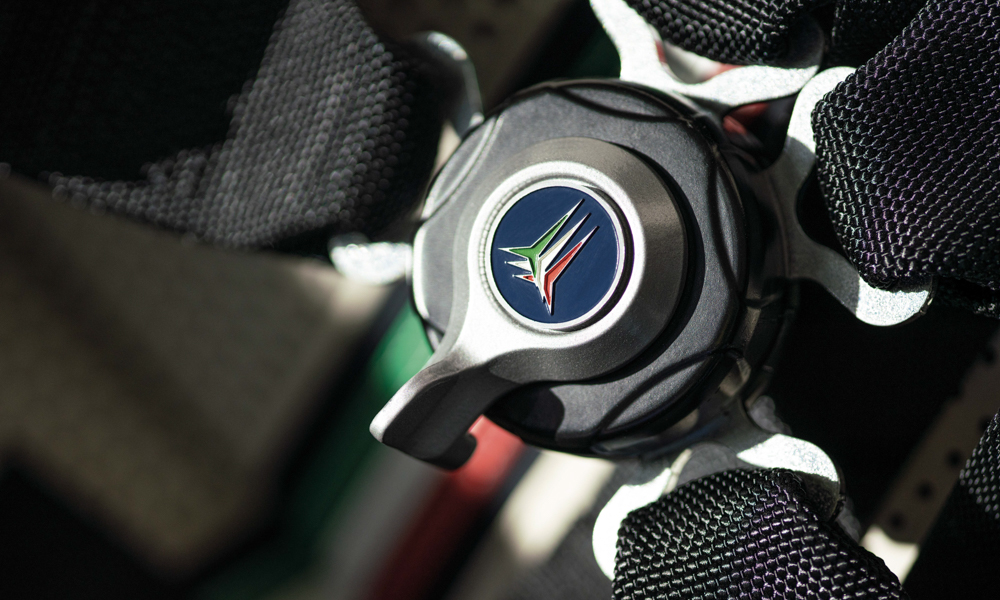 Making the Huayra Tricolore take off is a twin-turbo Mercedes-AMG 6.0-liter V12 good for 840hp and 1,100Nm. Power is sent to the rear wheels via a seven-speed transmission and an electromechanical differential. The lightweight but rigid chassis is made of Pagani's own mix of composite materials, reinforced by tubular steel front and rear subframes. Brembo ventilated carbon-ceramic discs on all four wheels are gripped by six-piston calipers up front and four-calipers ones at the back. Leaving skid marks on the road are Pirelli P Zero Trofeo R tires that wrap the 20-inch front and 21-inch rear aluminum alloy rims.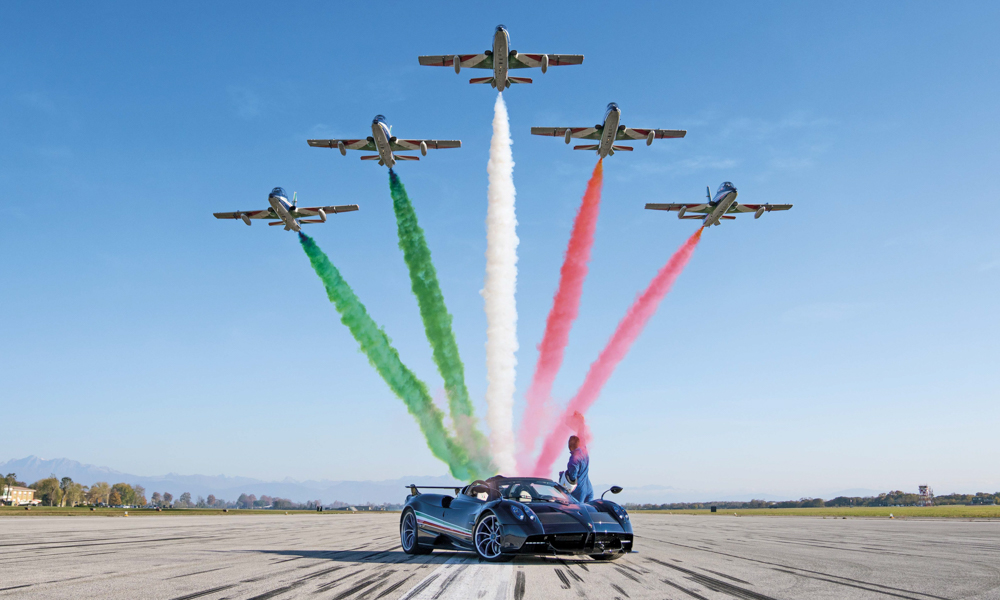 Only three lucky and loaded bastards individuals will get their hands on these aviation-themed exotic cars. With each Huayra Tricolore costing an eye-watering €5.5 million (P324 million, excluding taxes), these people probably have enough moolah left in their bank accounts to get one of the MB-339A jets that inspired the road-eating speed machines.