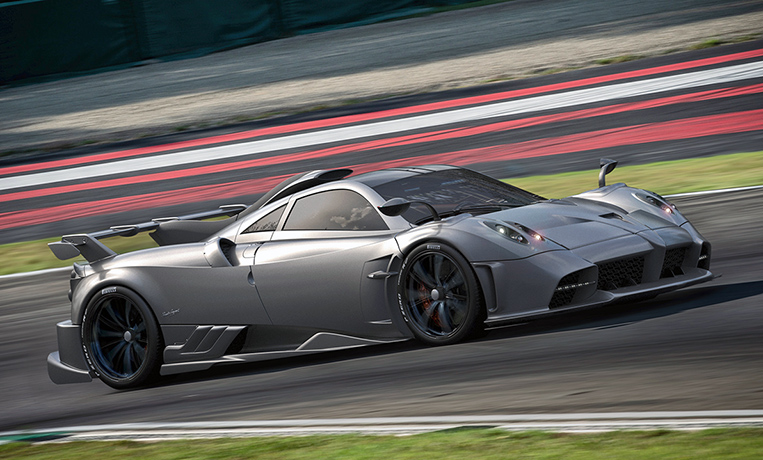 In the realm of ultra-high-end automobiles, sales volume is never the top priority. What counts most in this rarest of segments is exclusivity. And customer satisfaction, of course. It's for this reason that you won't see the likes of Italian automaker Pagani frequently rolling out models. No, the company's automobiles are truly very special, and their launches always momentous.
The Pagani Imola you see here is no exception. It is so extraordinary, in fact, that the manufacturer is only making five examples. If the name sounds familiar, that's because it's the name of the town in Italy where the famous Formula 1 racetrack is located (yes, the same track where the great Ayrton Senna died). The circuit served as a principal venue for the hypercar's testing and development.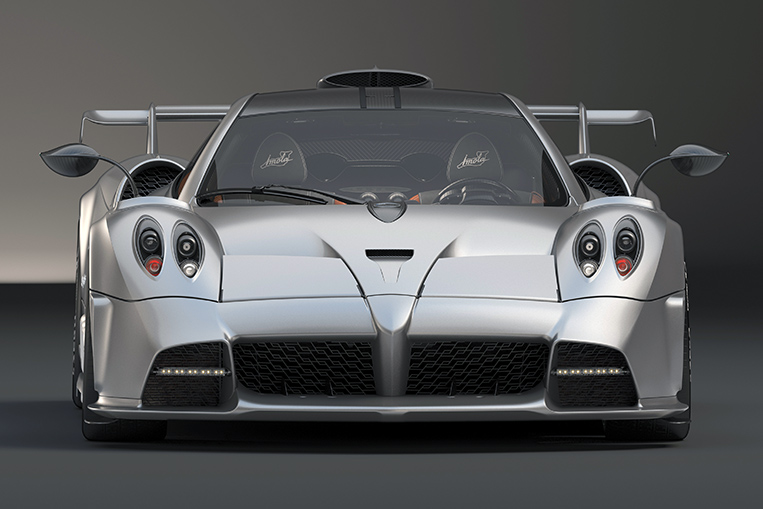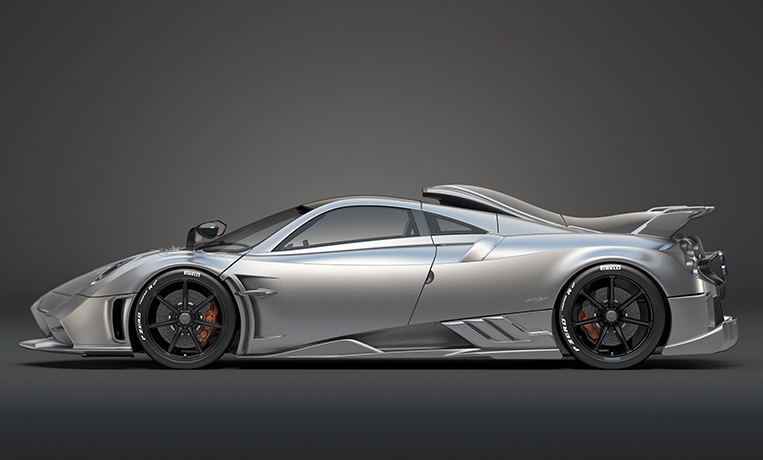 Powering the Imola is a 6.0-liter Mercedes-AMG V12 engine rated at 827hp and 1,100Nm, and mated to a seven-speed Xtrac transmission. The use of lightweight materials (including the so-called Carbo-Titanium HP62 G2 and Carbo-Triax HP62 for the monocoque structure) has resulted in a dry weight of just 1,246kg.
Even the paint job—a hue called Acquarello Light—is a boon to the 4,853mm-long vehicle's overall weight. Pagani claims that this "new bespoke painting system" helped shave off a further 5kg without compromising "color richness, depth and shine."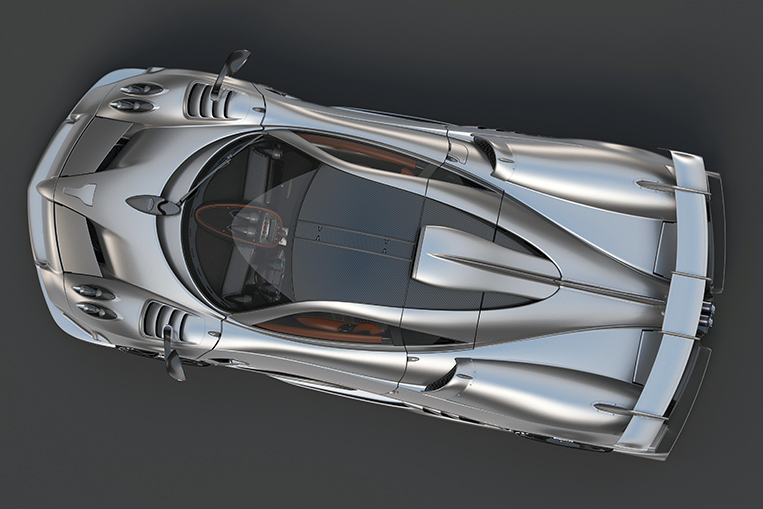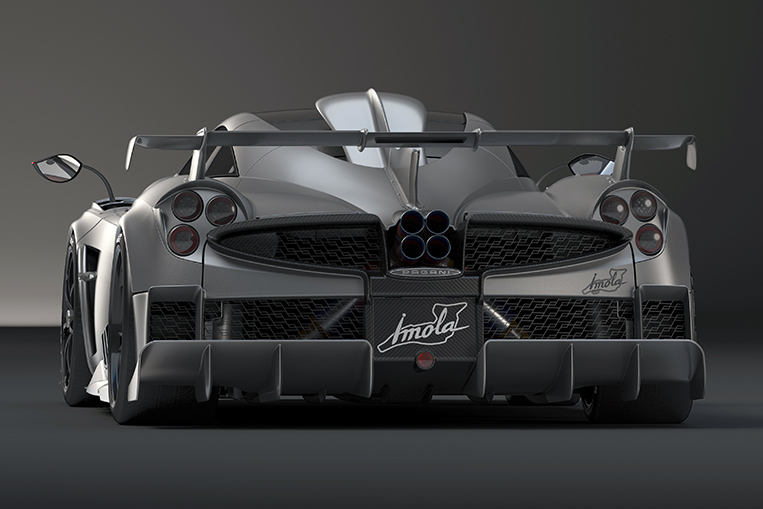 "The aerodynamic technology behind the Imola is evident in three of its key features," Pagani Automobili founder and chief designer Horacio Pagani explains in a press statement. "The general outline, the internal aerodynamics and the external aerodynamic details—such as the fins, the winglets and the deflectors. We can't say that it's an elegant car. We wanted an efficient vehicle, and just as you'd expect if you were looking at an F1 single-seater, this led us to design a car with additional aerodynamic features. So, although on the one hand these details may detract from the lines and overall aesthetics of the vehicle, on the other, they also allow to improve lap time, ease of driving and especially safety."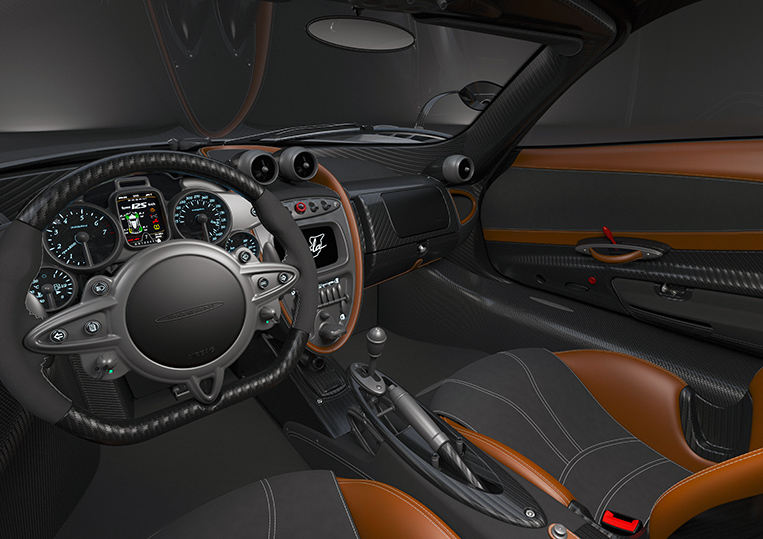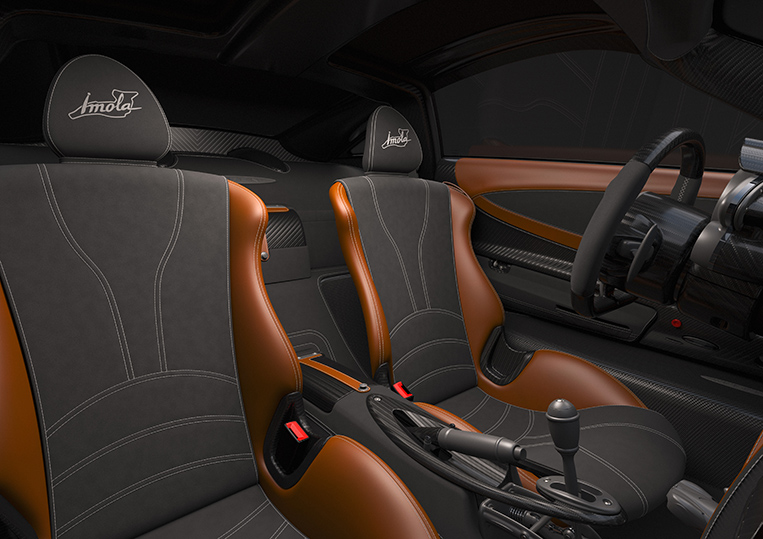 Now, if you've been meaning to ask how one might purchase this car, don't even bother. Besides the fact that it costs a whopping €5,000,000 (and that's excluding taxes), all units are presumably already spoken for. According to Pagani, this car was developed "with the approval of our customers and their increasing involvement." So there. Our role here is simply to drool. Nothing more, nothing less.