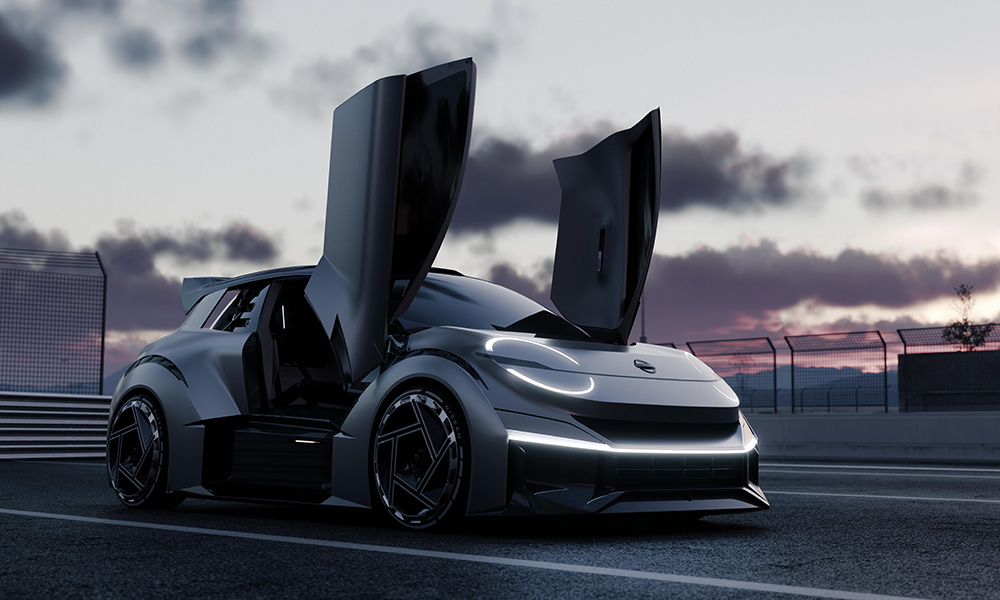 Nissan Design Europe is celebrating its 20th year of envisioning the future of the Japanese brand, with some creations even leaving the concept stages and reaching production like the first-generation Juke. What better way to commemorate such a milestone than a wild and exciting concept we want to see in the future?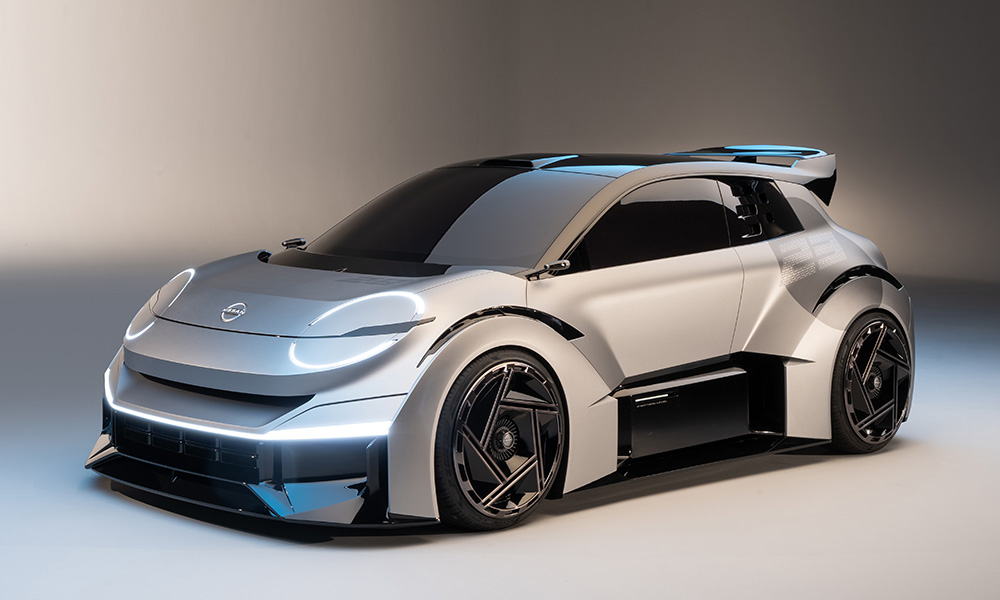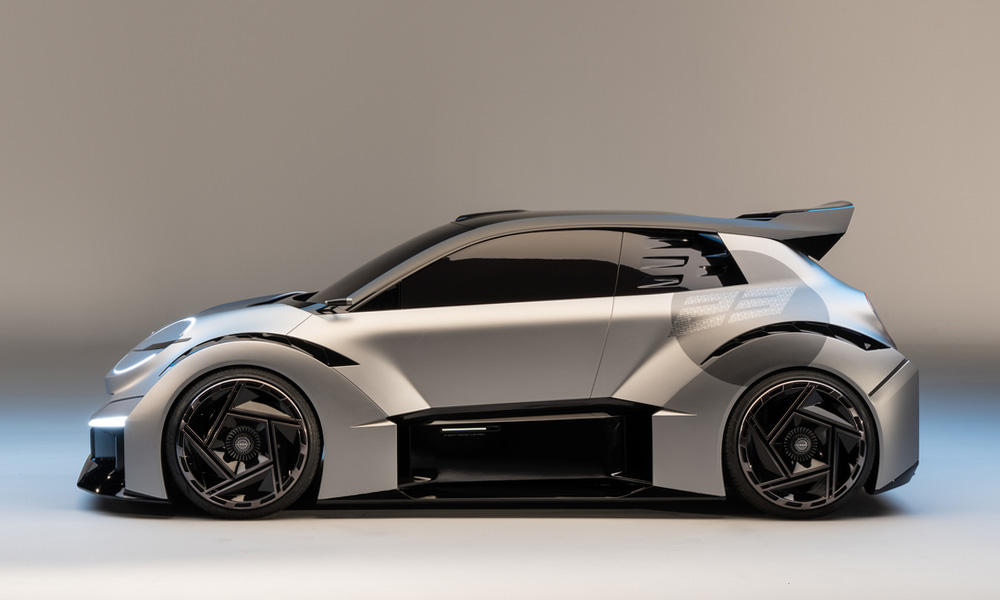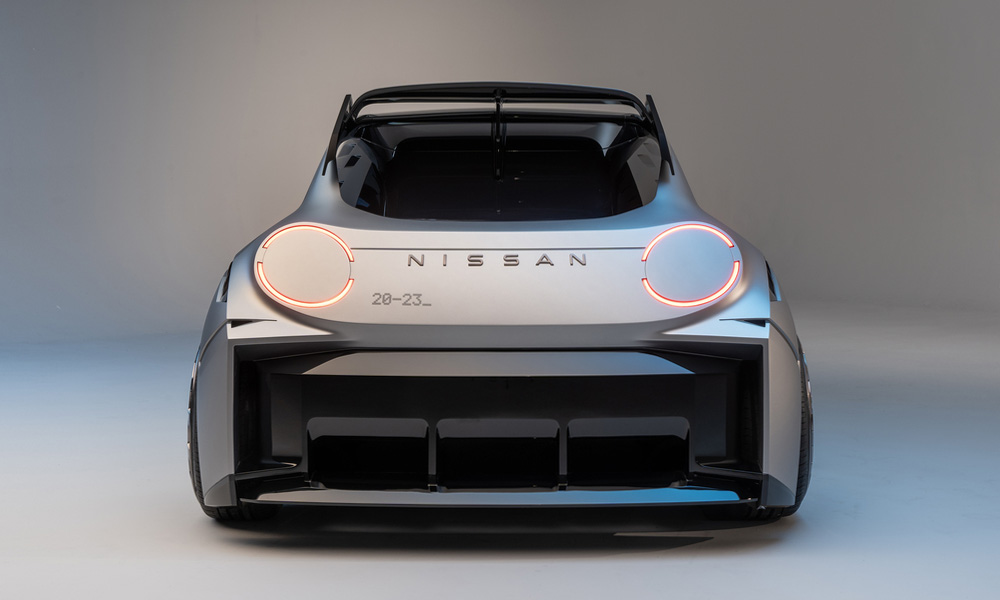 Appearing to be based on the Micra EV prototype, the Nissan Concept 20-23 is the latest design study from the London-based studio, merging the manufacturer's vision with a zero-emission model lineup, driving excitement inspired by Nismo and quirky design heritage that harkens back to the Nissan Pike cars of the late '80s.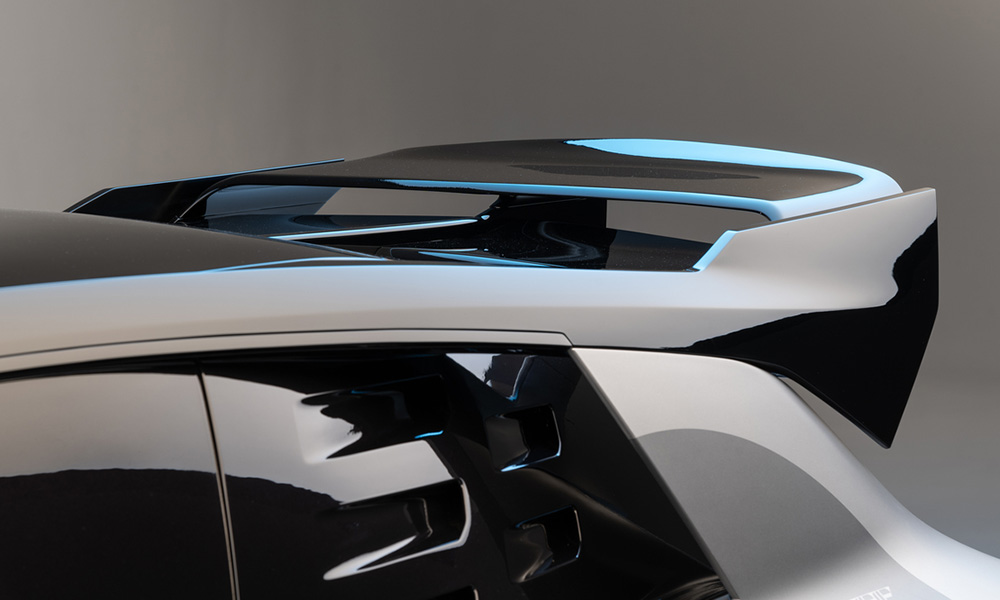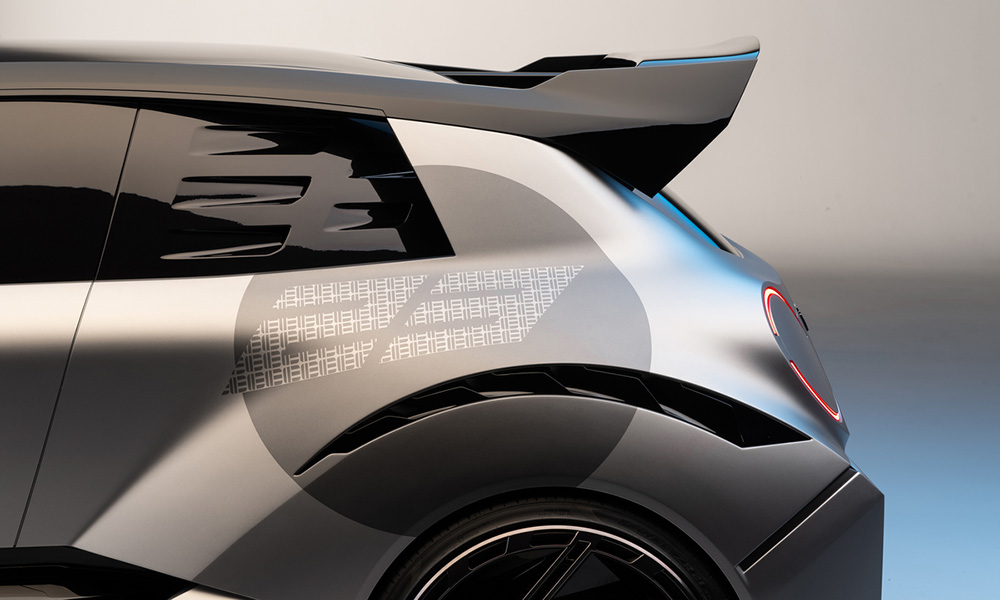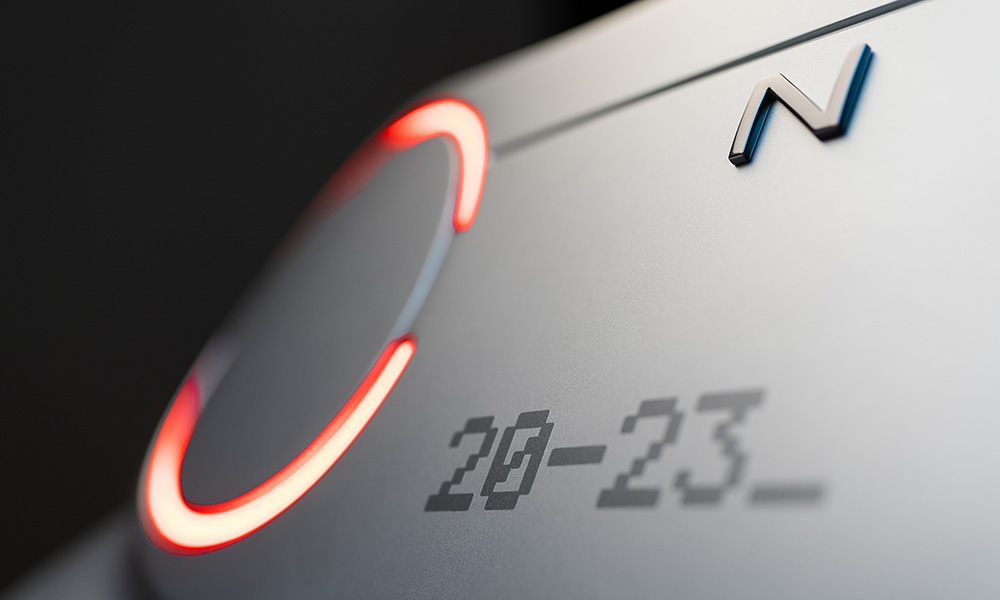 Aside from marking the current year, the Concept 20-23 bears its last two digits from the Japanese translation, sounding similar to Nissan (two-three = ni-san), a tradition among its factory race cars that run said number.
Its designers looked to its Formula E participation and online sim racing as inspiration. The large air dams and vents, all-around fender flares, and a massive hatch wing turn a friendly-faced hatchback into a muscular yet pocket-sized electric-powered rocket.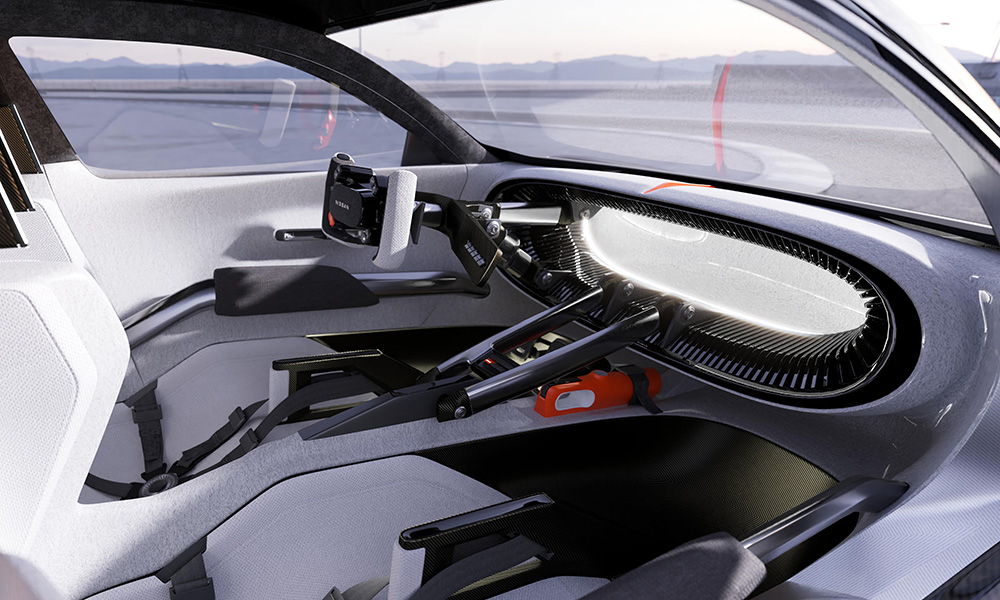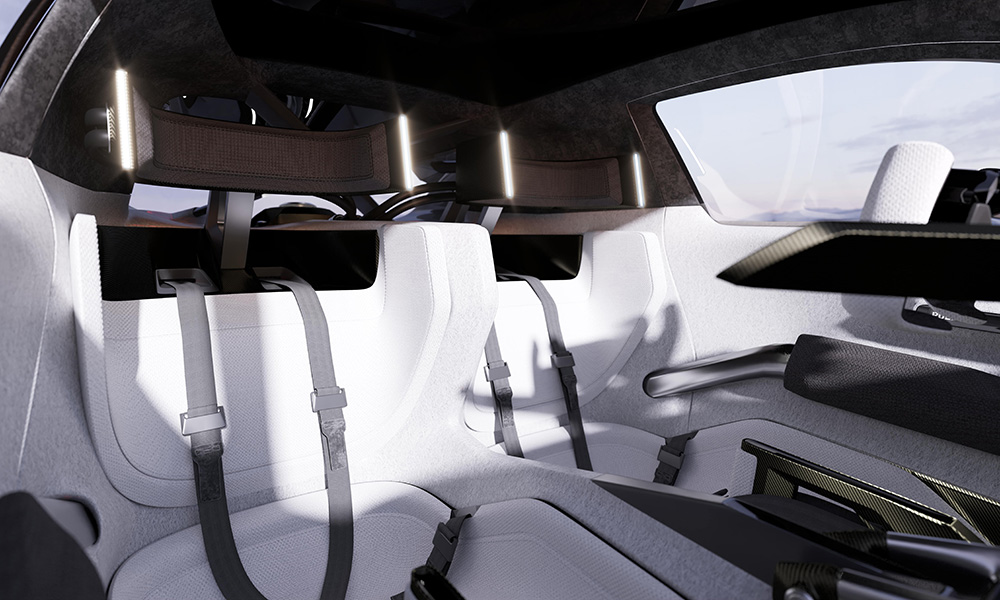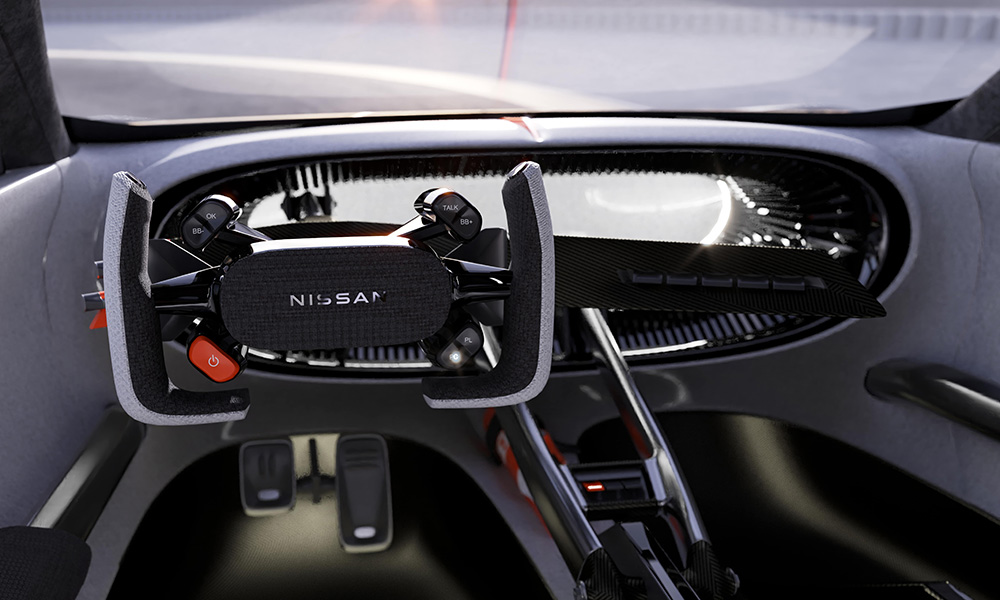 Despite only being a rolling model, the design team rendered a race-inspired cockpit with a proper yoke steering wheel, two bucket-type seats with five-point harnesses, and a minimalist dashboard with racing-specific displays, explained to be "a futuristic interpretation of a racing car's bare functionality."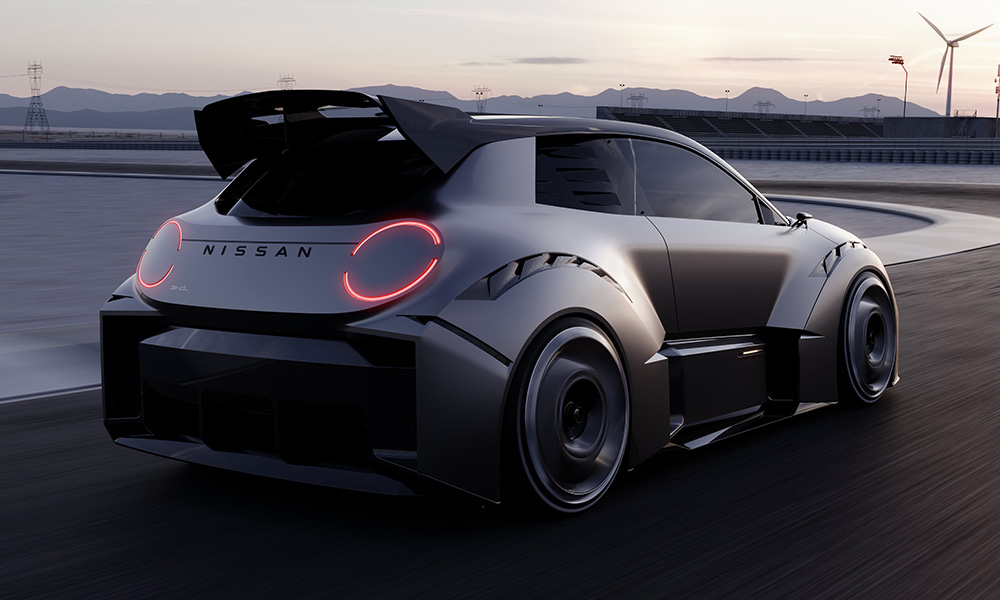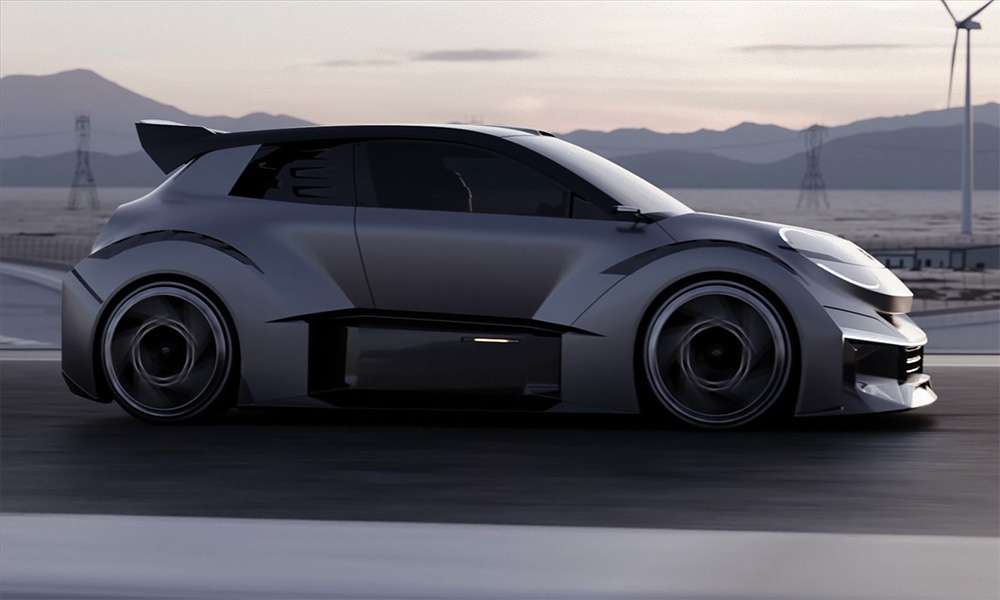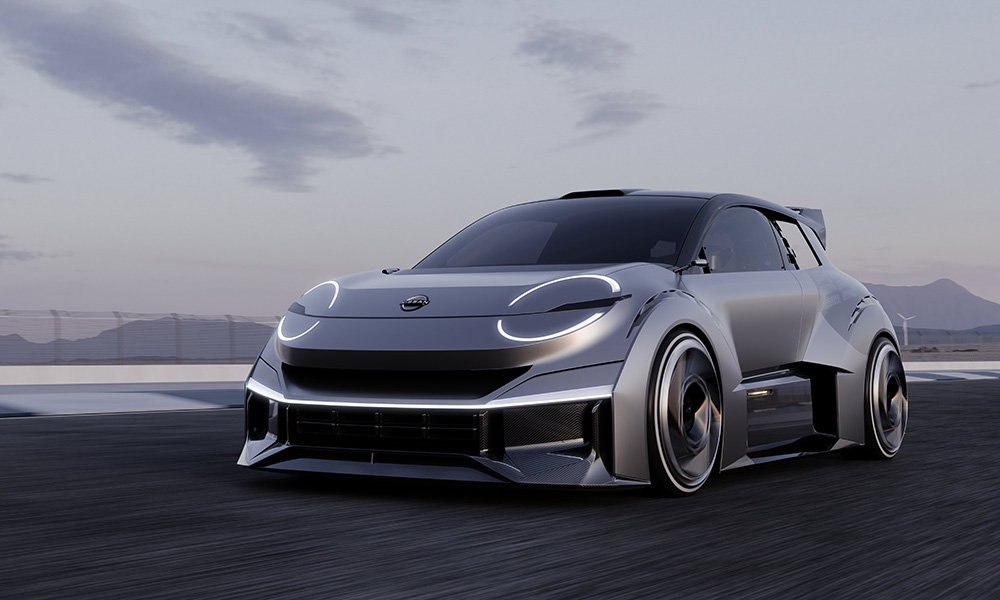 There's no indication from Alfonso Albaisa, senior vice president of Nissan's Global Design, about the Concept 20-23's power figures or chances of reaching production in this state. However, the CMF-BEV-based Micra might see a hotter version carrying elements from this mad design study.