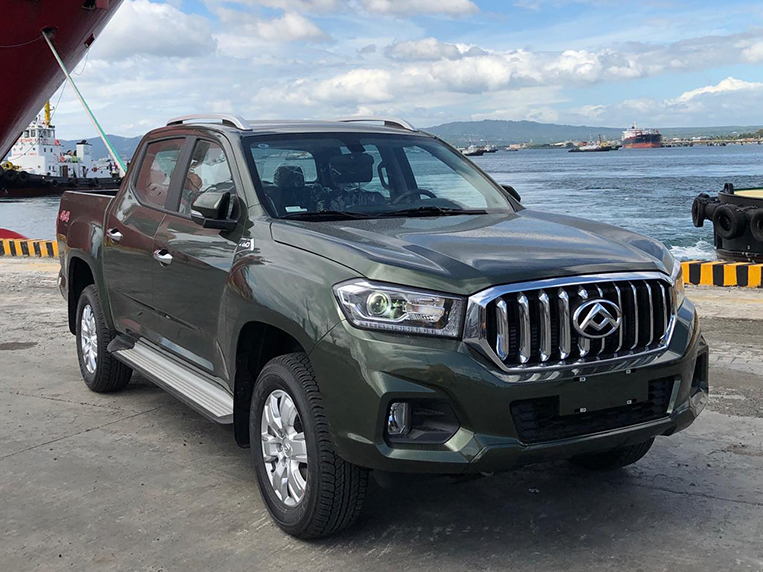 Yes, you can expect the pickup wars in our market to heat up a few notches next year. Last week, we told you that the MG Extender is likely arriving in the Philippines in 2020, at least according to our source from within MG's dealership network. In the article, we also said that the Extender is actually the twin model of the Maxus T70, which got us to conclude that the latter might also be sold here since the Chinese commercial vehicle brand is already doing business in our territory.
Well, we got our answer today. Check out these photos of the Maxus T60 at the Batangas port. These pictures are very fresh, having been taken only this morning.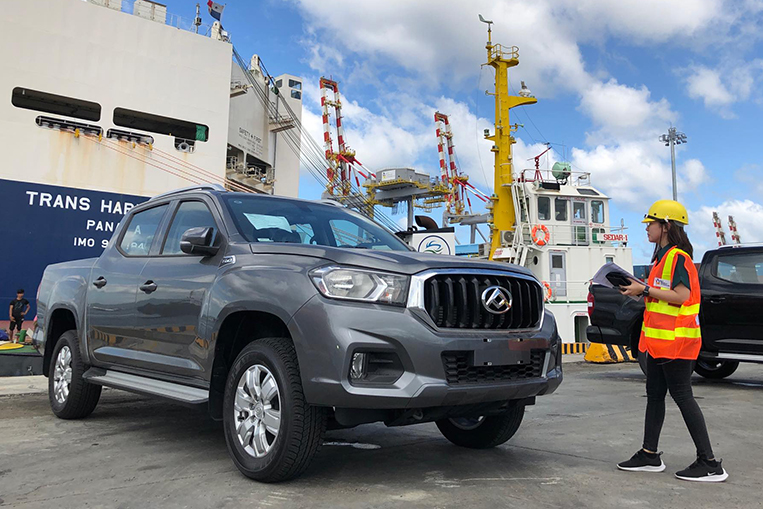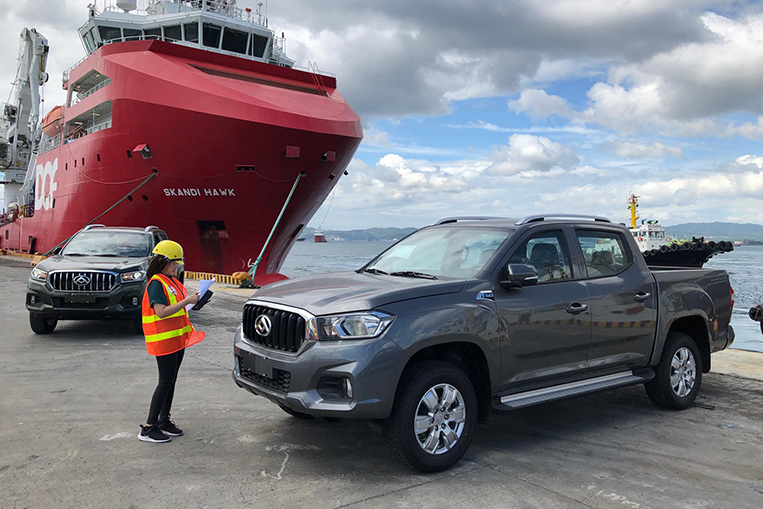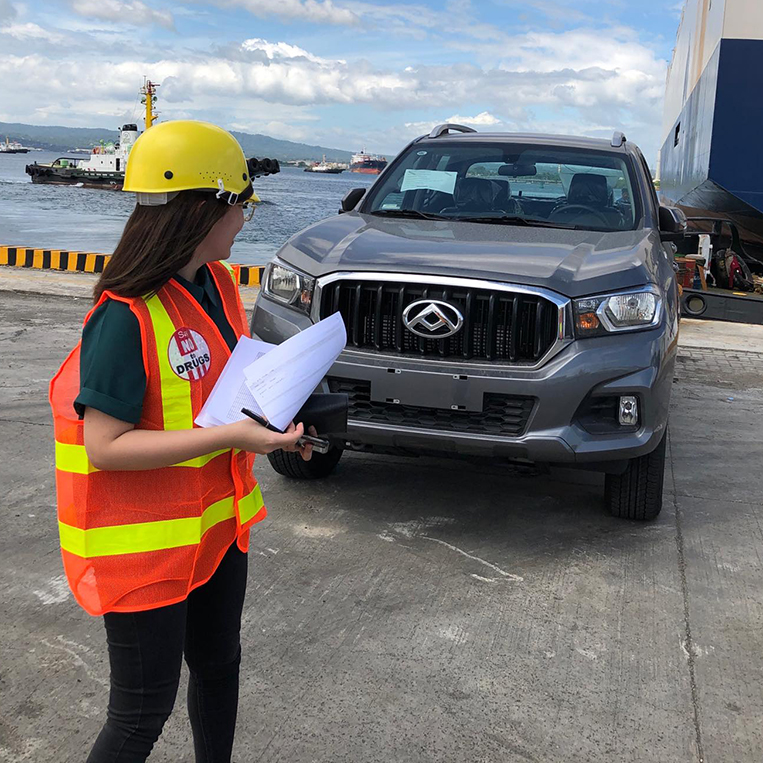 Now, the T60 is the original truck of Maxus from 2016, while the T70 is a newer one based on the same platform and introduced just this year. How to distinguish them from each other visually? The T60 sports the Maxus logo on its grille, while the T70 flaunts a humongous 'MAXUS' badge on the same spot. So if the T70 is technically newer, why is the local distributor launching the T60 instead?
"The T70 is currently being offered only for the Chinese market," Maxus Philippines general manager Reggie See explains. "It is not available for global sales yet."
Another difference between the two is the source of propulsion found under the hood. While the T70 is propelled by a 2.0-liter CRDI turbodiesel engine, the T60 is equipped with a 2.8-liter turbodiesel mated to either a six-speed manual or a six-speed automatic transmission. The T60 for our market will come in three variants: 4×2 MT, 4×2 AT and 4×4 AT.
Pricing has not been finalized, according to See.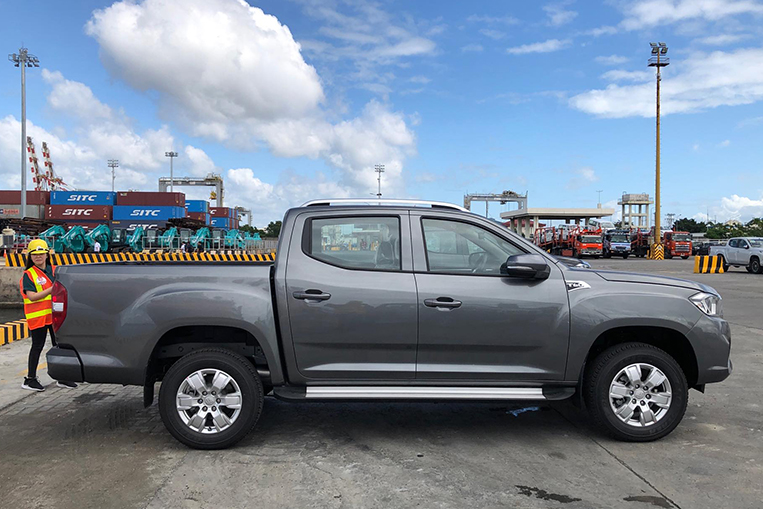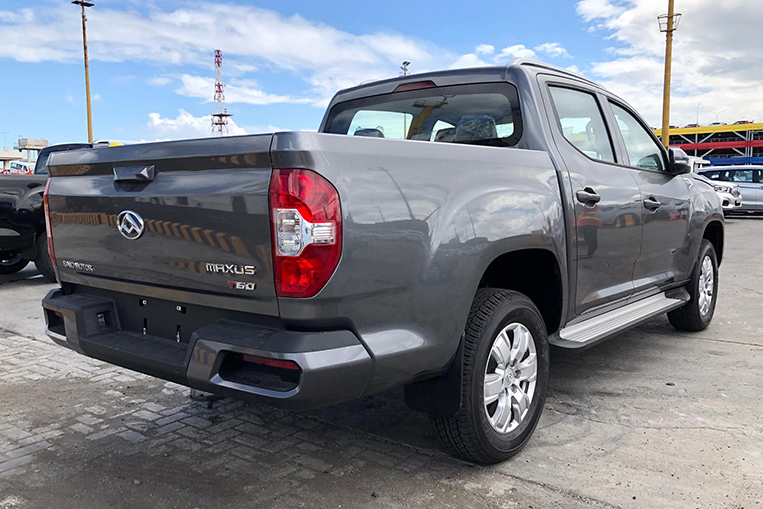 It looks like it will be a clash of titans next year in the pickup segment. A truly exciting time to be shopping for a truck. But we don't envy those who will be making the difficult decision of settling on a specific model. It won't be easy, for sure.
So, buying a pickup truck soon? You now know what your choices are going to be. Good luck.